Web Design Toronto
We're Parachute,
a Toronto web design company.
Parachute Design is a top web design agency hand-crafting beautiful website design and branding since 2003.
VIEW OUR WORK
What we do
Web design that makes an impact.
Our web design firm has two very simple goals; to optimize every user's experience and hand-craft measurable impact for all our clients.
View our work
BRANDS
Our happy clients.
Consider us romantics at heart. For more than 20 years, we've nurtured rewarding relationships with many exciting brands and companies across North America.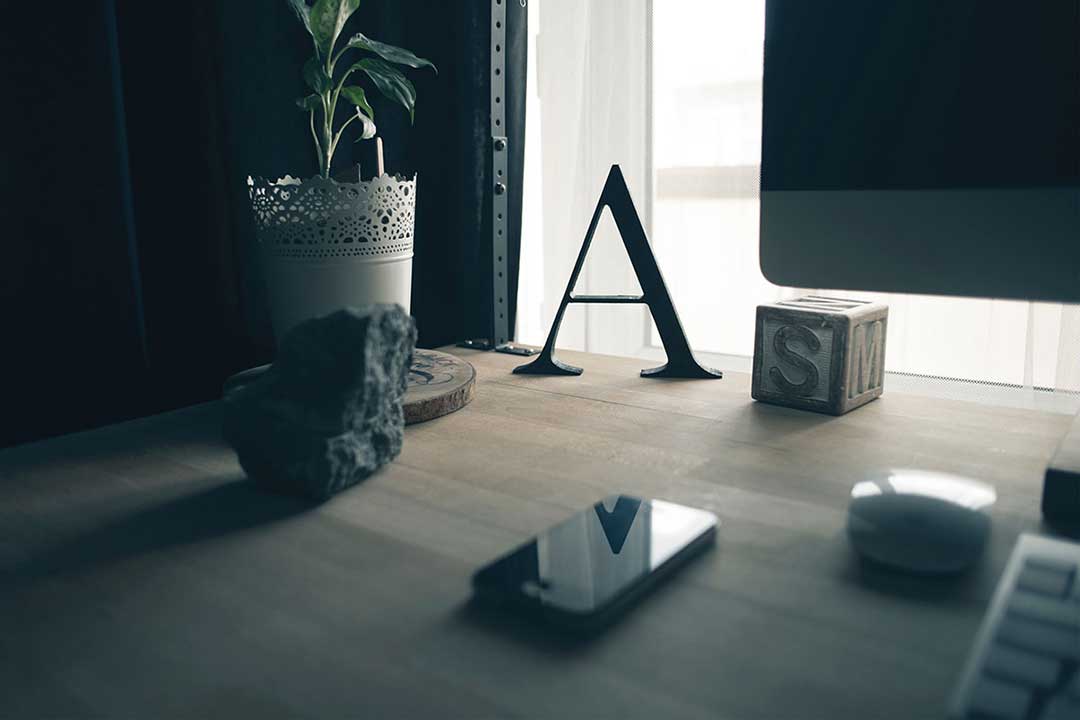 RECOGNITION
We're an award-winning web design agency… and we can back that up.
A lot of web designers claim to have won awards, but few can actually back it up.
Start a project
Get a quote.
Design is a complex undertaking without experience and professional strategies. Our web designers plan and execute your next project.
Get a quote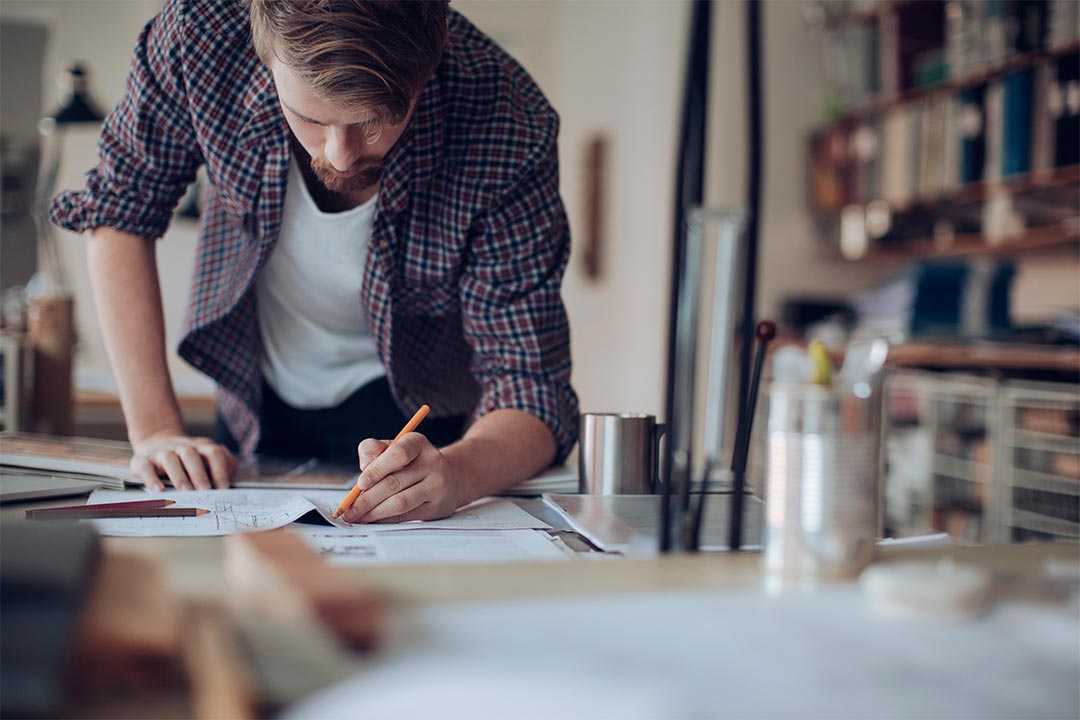 EXPERIENCE
Who we work with.
We work with companies across all industries to offer hand-crafted web design services that support each and every client's unique brand and digital marketing goals.
FAQS
Quick answers to commonly asked questions.
We take pride in providing transparency to our clients and strive to maintain clarity in everything we do. If you're not ready to contact us but have a question, you may find answers here.
More FAQs
Why work with Parachute?
Why Parachute? Good question!
With over 20 years in the most competitive web design market in Canada, we've stood as one of the best Toronto web design companies, evident in our winning digital strategies and client testimonials that highly recommend our Toronto-based web design services to magnify our clients' web presence.
Top reasons to work with Parachute
We are a full-service, one-stop-shop for branding, website design and web development and search engine optimization.
We deliver creative, functional web design solutions that convert web traffic into success for small businesses through conversion optimization and the marriage of professional UI design and search engine optimization strategies.
We take communication and responsiveness seriously and respond to requests quickly, setting clear expectations through the best web design strategy.
Our experienced and passionate team strives for pixel-perfect detail in our SEO web design solutions.
We are flexible and understand needs sometimes change mid-project to focus on the most important aspects of growing your business.
Our Clutch rank number showcases us as a top web design development agency in Toronto, Canada.
We have a proven track record working with some of Canada's most prominent brands across many different industries to revitalize their web design and promote their business services.
We have years of experience working with new businesses to build everything from lead-generation websites to custom e-commerce solutions.
We can offer managed web hosting or help you find the perfect web hosting partner to take your site to the next level.
You will always work with the same project manager and web designer from start to finish throughout the project and have access to various project management tools.
The most common feedback we receive from our clients is praise for our customer support.
We can take the worry out of website hosting and help manage the workload for you – this is one of the most frequently asked questions we receive.
We have a network of marketing partner agencies specializing in supporting services like video production, social media marketing and marketing automation.
Though we do not offer mobile app development, we do offer professional mobile app design.
Take a tour of our web design portfolio to review our previous work.
How long have we been in business?
Our Toronto website design firm has been in business since 2003. Over the past two decades, we've evolved from a multi-disciplinary graphic design studio to a full-scale web design and development studio, helping businesses in Toronto, across Canada and North America build lasting brands and custom website designs that convert visitors into customers to help clients achieve growth.
With our primary focus on hand-crafted web design and branding business services, we still dabble in other design modalities like packaging design, advertising, print design for tradeshows and reports, and digital strategy design for presentations and app interfaces. Still, these items are often a minor add-on feature to a larger brand, website project or e-commerce site.
Learn more about our web design team and how we've become the most trusted web agency in Toronto, Canada.
How big is our company?
Recognized by top web design digital agency directories like Clutch, Parachute is one of the top award-winning web design companies in Canada. We have six web designers and eight web developers that build websites, giving our team the right balance for tackling graphic design campaigns for clients of all sizes to deliver outstanding results.
Our team went virtual in 2009 and has enjoyed the benefits of a greater work-life balance and our success.
Contact us to learn more about how our designers can help your business grow based on our web design experience and time-tested development expertise.
Are we an accredited web design agency?
Yes, we are an award-winning web design company fully accredited by RGD Ontario (Registered Graphic Designers of Ontario) and the GDC (Graphic Designers of Canada). We enjoy an A+ rating with the Better Business Bureau.
We've won awards and commendations from platforms like Clutch, which focus on Toronto web agencies and related web design solutions for validation purposes.
Where is your team based?
Having become a virtual company in 2009, our web development company based in Toronto, Canada, is supported by team members from Ontario to British Columbia and a few talented designers in the United States. This structure has allowed our team to grow and build upon the best talent in the web design industry without relying on the GTA alone. The flexibility in this model lets our best web designers create the way they feel most comfortable.
Having a virtual web design agency also allows us to offer broader support across a few different time zones, which has been a significant value-add for our clients across Canada and the US to support their mobile-friendly website design project.
Visit our web design portfolio to view our work.
What is your web design process like?
Our top website designers have built a successful six-step web strategy over nearly two decades, working with clients across Canada and the US and we encourage our clients and every business owner to play an active role in our marketing strategy. Our goal is that the final product design is a shared success.
No one understands your business and customers better than you do, and the experience and information you bring to the table are a vital part of our workflow's discovery and strategy phases. Using Google Analytics and other data to inform our UX/UI design is fundamental to our web design process and achieving success in growing your online presence with a new site.
Learn more about our six-step process and how we live and breathe web design in Toronto.
What will my project cost?
How much does a website cost?
This is a tricky question for a web designer as every site is unique and requires a variable number of UX/UI design mock-ups, new website functionality, strategy and a mix of several or all our web design development services.
We break down small and medium business web design projects into four tiers by average cost.
Web Design Project Tiers
Microsite web design development of 3-5 web pages range from $15,000-$25,000.
B2B website design or typical marketing websites range from $50,000-$80,000
Custom e-commerce web development starts at $60,000; and
Highly customized or interactive web development, such as portals or membership sites, starts at $80,000.
SEO is woven into all tiers.
Book a call today to speak with a web designer and share your goals, learn about our experience and learn more about web design prices, timelines and budget ranges.
How much does branding cost?
Logo projects are the most challenging of all graphic design services to price out. Branding is the foundation of all the marketing strategies you will deploy to promote your business. Crafting logos is incredibly important and personal and often requires business owners to make big decisions.
Our Brand Identity Approach
New logo design: in this project, we create three new custom design concepts tailored to your new business. Through the revision process with our clients, we narrow these down to a winning concept and work together to refine the artwork before preparing the brand identity manual and business systems, including business card design and social profile graphics. This type of project starts at $15,000.
Brand refresh: in this type of project, we are not creating a whole new identity from scratch, but instead, working with your existing brand to give it a facelift or refresh so that we're not entirely overhauling a brand that holds value with an existing customer base. Instead, we breathe new life into the brand for years to come. This type of project starts at $5,000.
Contact our award-winning digital web design agency today to discuss your branding options and get a free quote for your branding project.
Do you offer website maintenance?
Yes! We offer a variety of website maintenance plans for all new WordPress websites we design and develop. These plans can be tailored to suit the individual needs of your business and marketing plans. Regular web maintenance is an important part of maintaining a good user experience, keeping your site secure and performing well in organic search to help your small business grow.
Contact us today for a free consultation and learn more about our website maintenance packages.
How can I get an estimate for my project?
We'd love to chat if you've reviewed our website design portfolio and have questions about our web design business services or development experience and expertise.
If you're on the hunt for professional marketing services or web design in Toronto, Canada, please inquire about a quote for your project; feel free to call the best web designers in Toronto at (416) 901-8633 or complete our online quote form for a free consultation.
The most efficient and accurate way to get a formal proposal for your business is to send us your RFP with your project goals and the design and development requirements so our website developers and designers can review it and prepare a proposal. These documents are also easily attached to our mobile-friendly contact form.
We receive inquiries for new web designs through our social media channels, which are often filtered out as spam. Please do make use of our online form to request a quote to ensure your inquiry lands in our inbox.
What industries or types of clients do you work with?
Our web design company works with small-to-medium businesses to enterprise-level clients. We have been a staple in the design industry since 2003 and expanded our client base across Canada and North America over the last two decades working with some of the world's most exciting brands to enhance their online marketing.
We work with new customers of all shapes and sizes to deliver digital solutions to all professional services and solutions providers. Whether you run a law firm, a tech startup or a real estate investment house, we have the experience to deliver creative solutions that provide measurable results with creative branding and web designs.
We believe in approaching web and graphic design projects with a hand-crafted design to help each client meet their goals rather than offer a one size fits all solution. This approach has earned us the reputation of best website designer in Toronto.
This, paired with our creative expertise and technical skills to improve search engine rankings, is what makes Parachute a great marketing partner.
Do you work with companies outside of Canada?
Yes, as an award-winning digital web design company in Toronto, Canada we are exposed to many great opportunities near and far. We work with local businesses and international organizations all over the world. The majority of our clients reside in Canada and the US; however, we maintain relationships with companies in Europe as well.
Whether you run a tech startup or law firm or work in the social media or entertainment industry, we have the web design expertise to craft custom solutions that offer a truly exceptional experience for your audience.
Practicing web design in Toronto, Canada for two decades has afforded us many opportunities to build relationships with small and large businesses behind reputable brands across North America. Our clients rely on our web design services to bolster their marketing campaigns.
To learn more about our UX/UI design services and the businesses we've helped grow, visit our mobile-friendly website design portfolio to read case studies about our web designs that explain how we've helped clients exceed their marketing goals, or get started with a free consultation today.
Can you fix my existing website?
Our web developers no longer take on projects to fix website designs or software development created by another agency.
The decision to stop accepting this type of work was difficult as a web designer, and we don't like turning people away. Still, to deliver the results our clients expect, we must follow the entire process from strategy through development.
However, accepting a project of this nature requires significant discovery by our internet design team to analyze the website to understand how it works, how it's built and how everything is connected. In particular, a custom e-commerce site may have many third-party integrations that require additional attention.
In the end, the cost is close to a new custom website design, but often with limited improvements, which doesn't represent the level of customer service, we pride ourselves on. We've earned the consideration of best website designer in Toronto by sticking to this guiding principle.
Who will be working on my project?
In most cases for public relations, you will deal directly with our project manager, who has two decades of experience working on all sorts of digital marketing campaigns, custom logos, website design and other web development services for small businesses. Occasionally, you may interact with one or more of our team in Toronto, Canada and the lead web designer or web developer assigned to your project for clarity through the web development process.
We don't like playing the broken telephone game and make every effort to streamline our workflow and communication process as professional service providers.
Do you offer search engine optimization services?
Yes, we do offer search engine optimization services for many businesses. Our top web design company in Toronto is afforded opportunities to work with the best SEO service providers worldwide to craft high-performing web design in Toronto. Through these experiences, we've honed our SEO expertise and broad knowledge of search engines and their ever-evolving algorithms to maximize our clients' web presence and shine a brighter spotlight on their business services through new web designs.
We don't offer SEO services independent of mobile-responsive website design services. Our expert SEO knowledge is best realized when it is woven into a custom web design project to maximize search results and enhance your online presence.
Look for web design near me and Contact us to learn more about our search engine optimization services and how this strategy can grow your business with a new website.
Do you use templates in your web design and development?
Our top-ranked designers in Toronto, Canada do not use templates in our custom website design work. All of our design and custom web development projects are created from scratch and utilize all the available real estate on the screen. The key to creating beautiful websites is to avoid being constrained or confined by the limitations of a template.
In fact, it's also more difficult to fully execute our best SEO services within the confines of restrictive templates. This is common in many existing web designs we audit for new clients.
Our website designing and digital strategy work is tailored to meet each client's specific needs, allowing us to offer more in-depth SEO services woven into our design strategy.
The only way to create websites that turn heads and deliver results is to develop a carefully crafted strategic UX/UI project plan for your business services. Using a generic template and forcing it to suit your unique needs is merely a half-measure. It's a custom web development solution or bust, in our opinion!
Do you offer any digital marketing agency services?
We are not a digital marketing agency… exactly; the line in the sand is a bit blurry.
Our Canadian web design agency focuses on custom development offered in-house that includes UX design, conversion optimization, custom e-commerce development and SEO.
For those that look for a "website designer near me" and land on our site, we create assets that a marketing firm would use in its web content strategy or deploy throughout its various marketing services or other marketing strategies. As a web designer, we partner with our client's marketing experts to bring their solutions to life as custom web designs, website development, identity design, brochures and online marketing.
Although we do offer custom mobile responsive app design, we do not offer mobile app development.
Marketing services we do not offer:
Video production
Social media marketing
Social media management
Content creation / Content marketing
Mobile application development
Pay-per-click (PPC) campaigns
Google AdWords
Marketing automation
Mobile app development
POS e-commerce applications
Software development
Project management for external or third-party developers.
We do have a network of great digital strategy partners we would highly recommend to solve any marketing needs that are outside of our expertise.
Can you manage my social media marketing?
Unfortunately, we do not offer social media services or content creation services as our focus is on design and development. Our skill set is best put to work creating the visual or functional assets that are used in these various marketing channels or serve as the landing point for Google AdWords or social media campaigns.
What website platforms do you work with?
There are not many platforms our Toronto website design agency can't integrate into your website. Our Toronto website design agency specializes in open-source web development, PHP software development and search engine optimization focusing primarily on WordPress.
We often integrate multiple platforms within WordPress websites, including CRM's, ERP's, email marketing platforms like MailChimp, Google Analytics, appointment booking services or payment processors, depending on which e-commerce brands we are considering.
In some cases, we've even built custom API's to connect two or more different platforms that do not have open web development support.
When it comes to the best website hosting platforms, we can work with just about any provider; however, having been in the website design/web development industry for two decades, we naturally have some strong recommendations to help you achieve all your goals.
Our designers are happy to work with your social media marketing or digital marketing agency to integrate third-party applications they may wish to use to deliver custom solutions to enhance your online marketing efforts for the target audience.
Do you work with WordPress templates?
Our Toronto website design team do not work with pre-made or purchased WordPress templates to design websites as these types of assets tend to be very rigid and require a significant amount of discovery by web development agencies to fully understand the configuration of each theme and its web pages.
Both the creative and web development teams need to be on the same page to create a highly effective website that engages the target audience.
Our web design experts specialize in user UX UI design and SEO strategy that informs our custom website design work tailored to each client. The only way to achieve this is by working with our clients to identify their sales goals, strengths, and weaknesses and starting fresh using all available creative real estate.
Using pre-made WordPress templates in a web project limits the unique design and e-commerce development a web designer aims to provide our clients and hinders our ability to help them meet their website goals.
To learn more about our custom WordPress design services contact us today.
What eCommerce development platforms do you work with?
As our Toronto web developers specialize in open-source solutions like WordPress, we primarily work with WooCommerce as our e-Commerce development platform of choice to power our web design services. This allows our Toronto web designers to provide highly customized online stores for our clients.
We dabble with other platforms, such as Magento, but have found the most success and flexibility with WooCommerce, even when partnering with a third party for mobile app development and other digital marketing services for an existing website.
WooCommerce is also the top choice of each web designer when integrating with your social media marketing solutions for its flexibility and advanced integration features throughout the entire process to maximize our website design services and digital solutions.
Additionally, our expert website developers often create customized payment gateways integrated into client websites using payment processors such as Moneris, Stripe and others where a full-blown e-Commerce storefront is unnecessary.
Please note we do not work with the Shopify eCommerce platform as it is a closed system.
To learn more about our custom e-Commerce website design services and how we build websites, contact us today.
What CRM's do you work with?
Corporate website design often requires the integration of one or more third-party platforms in the website development process. A CRM is usually the most common integration in a company website. Though we do not work "within" the CRMs, we have extensive experience integrating the most widely used client relationship management tools available today to achieve your business requirements, including:
Hubspot
Pardot
Salesforce
Marketo and more.
Whether you want to develop a custom solution or marketing funnel for your law firm or build a lead generation platform for your real estate start-up, our GTA web designers have the experience to design websites and weave everything into a seamless user experience.
How do I apply for a job at your agency?
Web Design Careers
In 2009 our we went totally virtual as an experiment, which ended up becoming a permanent aspect of our business. Overcoming the restrictions of a purely local website design company and no longer relying on a brick-and-mortar office allowed our web design experts to expand beyond the Toronto city limits and find the most talented web design agency in Canada and a few in the United States.
We're always looking for talented project management experts, designers and developers to join our creative team and play a key role in the website development journey. You can find a list of current opportunities in the Careers section of our website.
Do you offer internships?
Yes – we occasionally accept student internships focused on web design and development, depending on the timing of the placement and capacity. Our Toronto web design company is entirely virtual, which makes it challenging in some aspects to provide the necessary hands-on learning environment that a traditional brick-and-mortar web design company may offer. However, our web development team uses a variety of online tools to collaborate and aims to involve interns in the day-to-day process within the agency.
To inquire about an internship or co-op placement, please drop us a line.
Let's make something.
Without experience and creativity, you're leaving digital marketing opportunities on the table. Contact us today to learn how we can transform your marketing strategy into measurable results.
Start a project