Custom Logo Design & Branding
By far, one of the most exciting and challenging projects that a graphic designer will take on is custom logo design and brand development. The nature of custom logo design is such a fundamentally important undertaking, as it will serve as the cornerstone or foundation of a business or product. A logo or brand is often a very personal piece of marketing material for a business owner. A logo design must use creativity and intuition, paired with years of experience, to figure out the best way to tap into the business owners' vision to create a custom logo design that is not only professional but also long lasting. Through an exploratory process, a good graphic designer will narrow down initial logo concepts to a final logo design, or identity, through a process of great teamwork and deliberation between a logo designer and client.
Below are some of the custom logo designs we've created for our fantastic clients. If you'd like to learn more about our strategy and process behind some of these custom logo designs we invite you to read some of our branding case studies.
However, a logo on its own is not able to support a company's marketing efforts. Most organisations rely on their custom logo designer to create a complete branding identity system, or corporate identity manual, to serve as a guideline for anyone working with the brand, ensuring consistency across all media.
A brand and a logo are often mistaken for one and the same, but in fact, one is part of the other. To clarify what makes up a brand, we need to look at the three main components: branding, identity, and logo.
What is a Brand?
The simplest way to explain what a brand is is to think of it as what people might say about you when you're not in the room. A brand is the sum of all the marketing materials (tangible and intangible), plus thoughts and emotions connected to a company and it's product or services.
What is an Identity?
An identity is a library of visual or graphical elements used to represent a business, product, or service, such as stationery and other marketing collateral such as brochures, packaging, signage and digital components like a website or mobile application. Parachute Design is a logo design company in Toronto that can create all of these materials that are connected through a consistent design theme to serve as the foundation for your brand.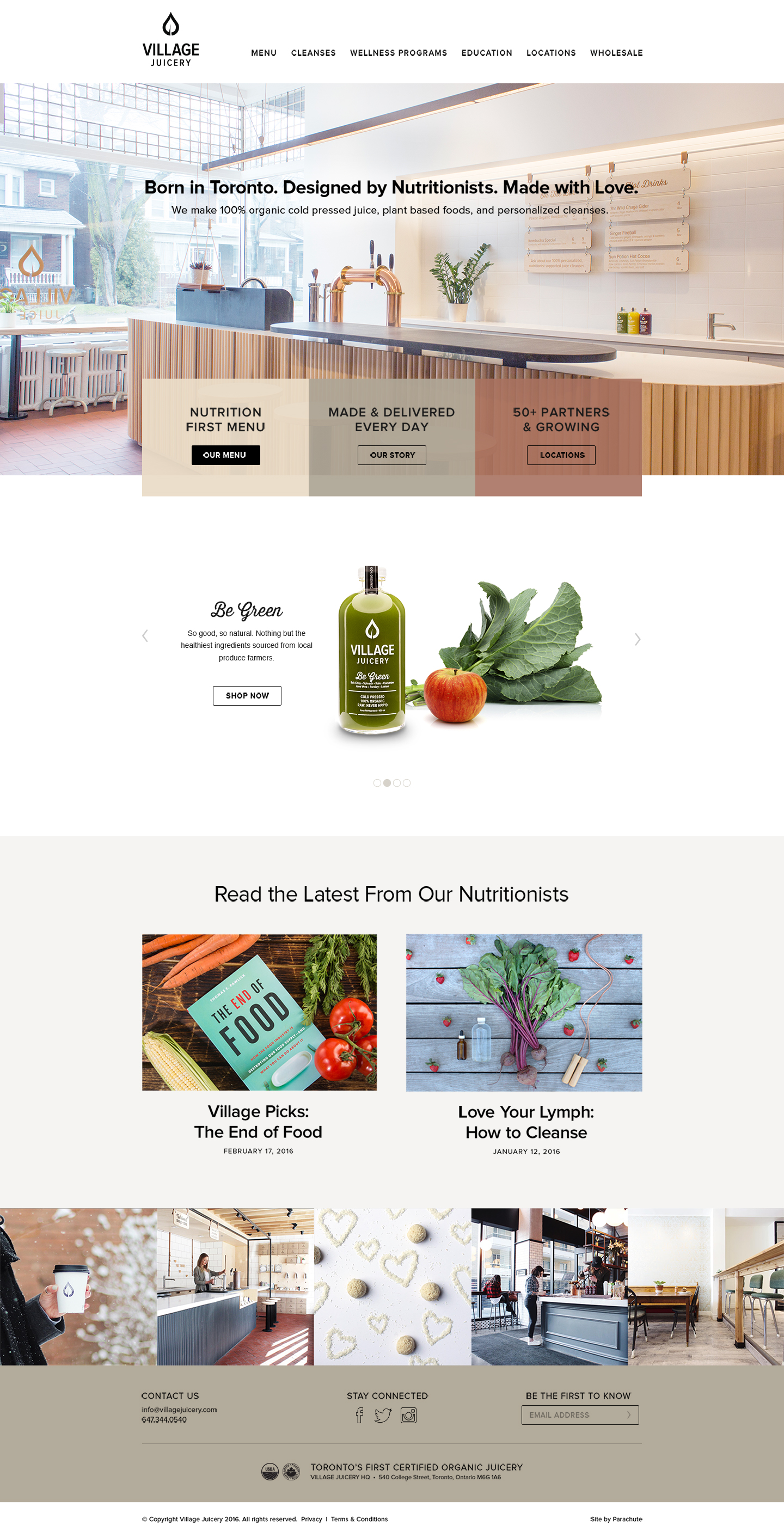 What is a Logo?
A logo is the central, identifiable visual element that helps customers remember a company's brand. Usually, a logo is in the form of an icon, logotype, or combination of the two.
A logo is the single visual iconic element used to represent a business or product. Most often, a custom logo design is the combination of an icon and logotype, creating what is called a Signature. In some cases, a logo may be a single icon or even a text-only format called a Word Mark. A logo is not any more important than any other piece of the brand, however, it is often the first element created to support the brand and is usually the most memorable.
Ask Us About Custom Logo Design Services
Parachute Design in Toronto has over a decade of experience in custom logo design and branding. If you would like more information about our custom logo design services or how to improve your branding and take it to the next level, please get in touch with us.
Contact Parachute Design online, fill out our quote request form, or call us in Toronto at 416 901 8633.