---
Are you leaving leads and money on the table?
We can help fine tune your website.
Book a Call
Not sure what your conversion rate is?
Monitoring the conversion rate on your website is important to understand if your marketing is working, or not. Making subtle adjustments to your marketing funnel can put more money in your pocket.
You have too many unqualified leads?
Your site ranks really well and people are actively engaged with the design and content, but you're spending way too much time sifting through leads that are unqualified for your product or services.
Can't make sense of your analytics?
You check your website analytics now and then, but don't understand what all the metrics mean or how to act on them to continue to improve your website and digital marketing investment.
Conversion rate optimization strategy.
A lot of businesses invest heavily in search engine optimization and website design, but don't have the experience or bandwidth to conduct a conversion rate audit and implement optimizations on their site – we can help with both.
Conduct a conversion rate audit.
The first step in optimizing the conversion rate on your website is to conduct an audit and look at the historical data compared to what your analytics are telling us now. This will help us form a strategic plan to make adjustments.
Review and monitor analytics.
Just like SEO, CRO requires time and patience. CRO is not a one-and-done strategy and requires the continuous monitoring of website analytics to make intelligent adjustments based on real-world data over periods of time.
Implement time-tested strategies.
Every website is unique in many ways, however, by understanding the fundamentals of UX design, consumer behaviour and conversion strategies we can help make sense of your situation and get you on the right track.
---
THE COMPANY WE KEEP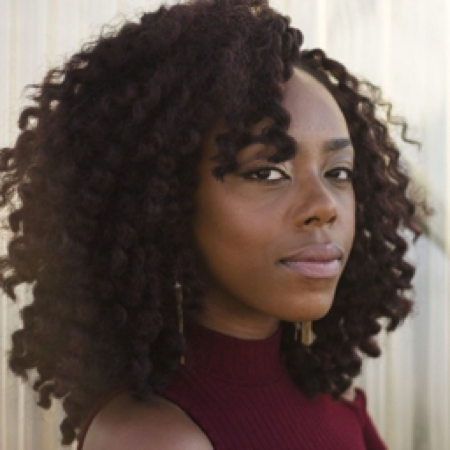 "To revitalize our brand and website, we looked at several prominent design agencies; Parachute was the natural choice. They're a super talented bunch, a pleasure to work with and exceeded our expectations."
---
Time-tested conversion rate optimization best practices.
01

Conversion Rate Audit
To understand the historical performance of your website over time we conduct a full conversion rate audit based on your website analytics. We use this information to compare to present-day analytics and set benchmarks from which we can measure the success of our CRO work.
02

Competitor Analysis
In many instances, we can use some crafty tools to peek into competitor conversion rates and make some high-level comparisons against your website. This, in combination with a front-end review of competing websites, help set the tone and direction to better understand what is most appealing to your shared audience.
03

Conversion Strategy
Once we have completed our conversion rate audit, analytics review and competitor analysis we put together a strategy following conversion rate optimization best practices that we review with you and explain the changes we are recommending and how they will be implemented.
04

Implementation
During implementation, we push the website to a private staging environment away from public view and make the adjustments to the website based on our CRO strategy. When complete, we push the site back to production monitor the analytics and conversion rate for a period of time to gauge the effectiveness of the updates.
Over time, we may introduce additional adjustments and subtle tweaks to further optimize performance.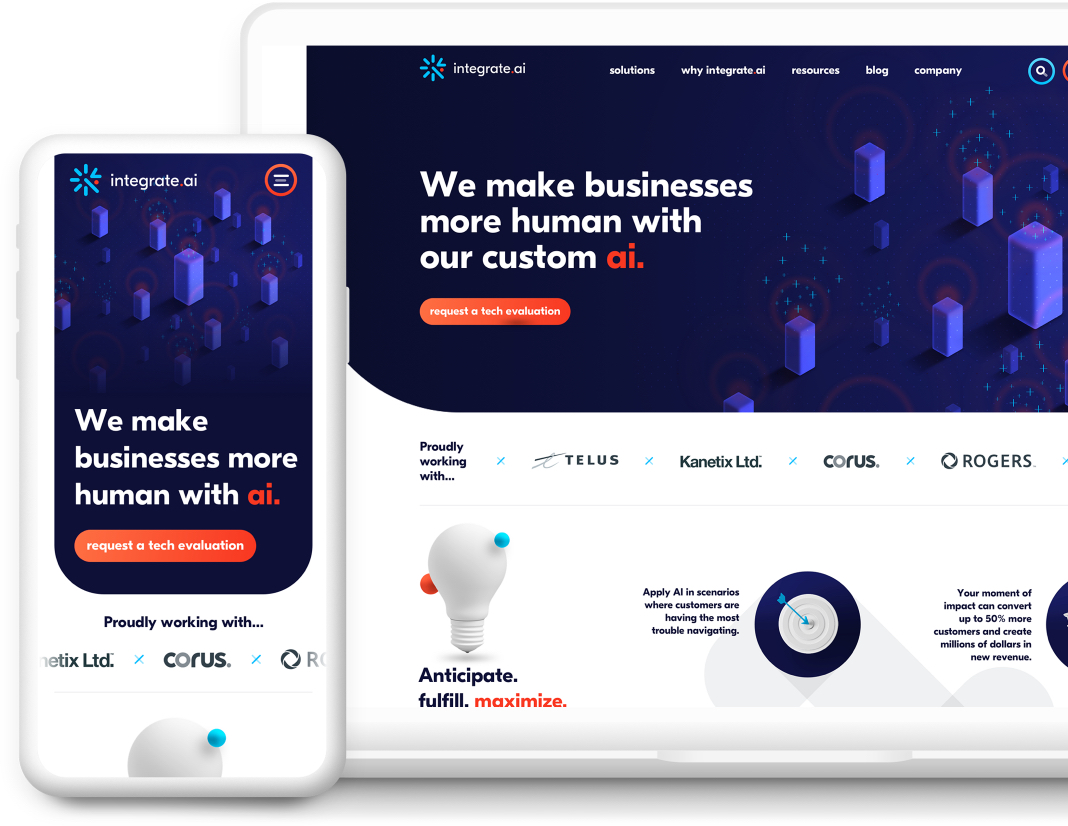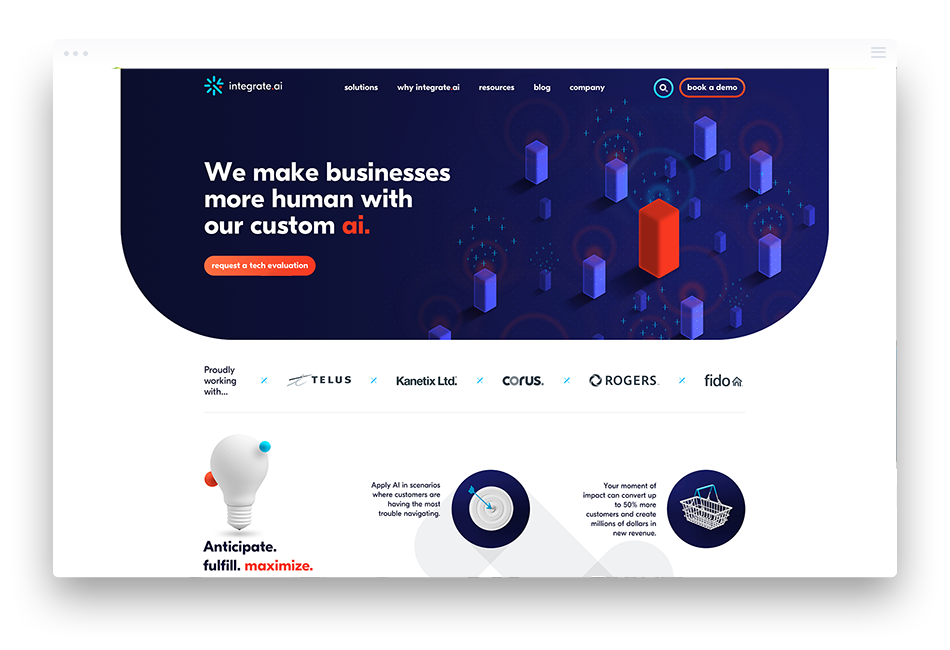 FEATURED PROJECT
integrate.ai
Transforming a pioneering AI development firm created by a former Facebook executive into a multi-national enterprise-level brand.
Digital Branding
UX (User Experience) Design
Information Architecture
Responsive Website Design
Art Direction & Consulting
Custom WordPress Development
Custom Website Development
Search Engine Optimization
View project
Get a CRO quote for your website.
Not sure if your website is living up to its full potential? Contact us today for a free conversion rate optimization strategy estimate.
Get a Quote