WE'RE PARACHUTE
A Toronto Web Design Company.
Parachute Design is a boutique web design company hand-crafting beautiful website design and branding since 2003.
Let's make something
Proudly working with
THE CANADIAN MUSIC HALL OF FAME
SICK KIDS HOSPITAL
THE JUNO AWARDS
THE GOVERNMENT OF ONTARIO
INTACT INSURANCE
HOLLYWOOD SUITE
PRECISION NUTRITION
THE PLASTIC SURGERY CLINIC
TORONTO FINANCE INTERNATIONAL
MCMILLAN LLP
MD BEAUTY CLINIC
What we do
Web design that makes an impact.
Our web design company in Toronto has two very simple goals; to optimize every user's experience and hand-craft measurable impact for all our clients.
View our work
BRANDS
Our happy clients.
Consider us romantics at heart. For more than 17 years, we've nurtured rewarding relationships with many exciting brands and companies across North America.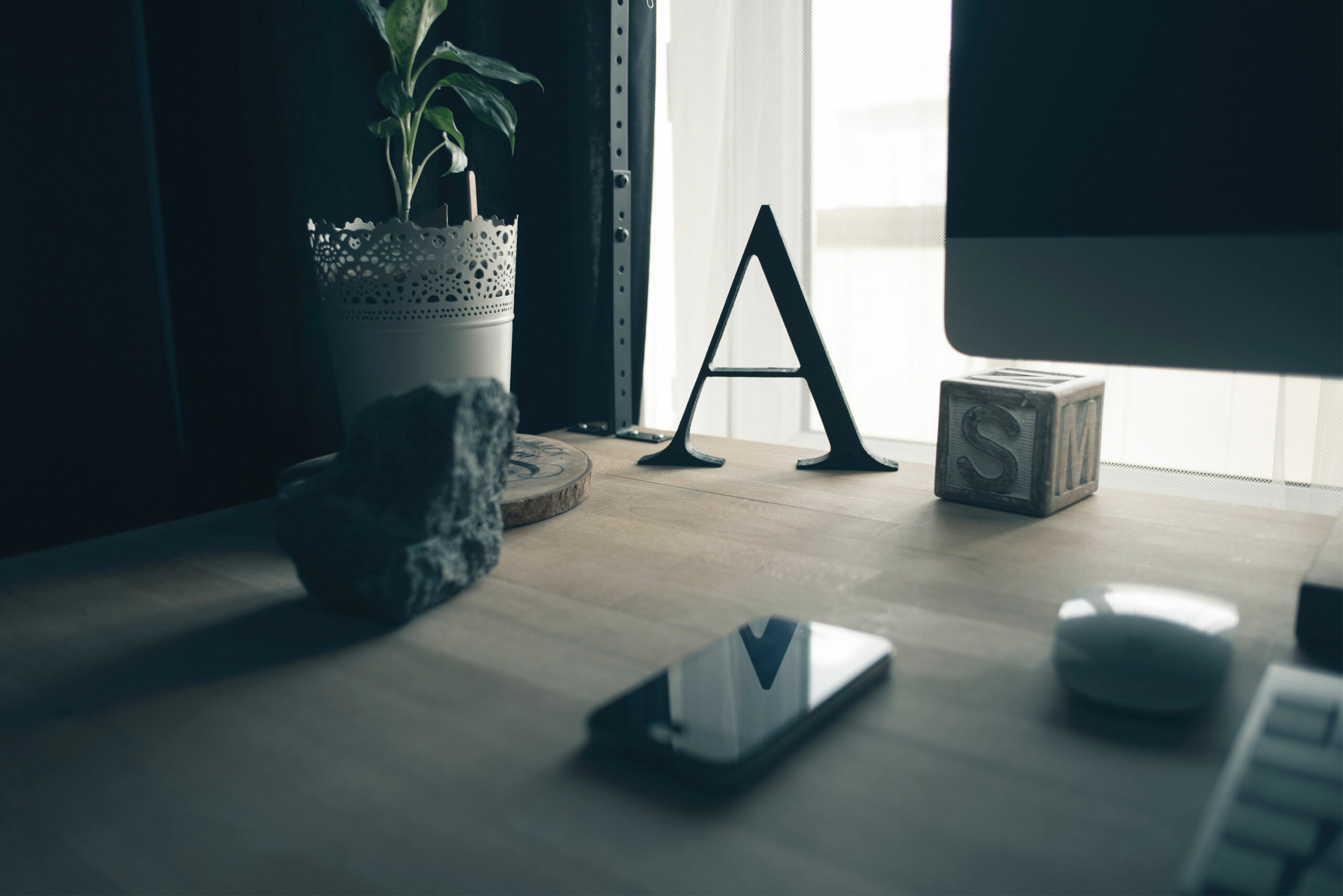 Get a quote.
Approaching design can be a complex undertaking without the right experience and trusted strategies. Our Toronto web design specialists can help you plan and execute your next project.
Get a quote
EXPERIENCE
Who we work with.
We work with companies across all industries to create hand-crafted web design that supports each and every client's unique brand and media marketing strategy.
FAQS
Quick answers to commonly asked questions.
We take pride in providing transparency to our clients and strive to maintain clarity in everything we do. If you're not quite ready to contact us but have a design question, you may find what you're looking for here.
Why should I work with Parachute?
With over 17 years in the most competitive markets in Canada, we've stood out as one of Toronto's best web design companies for a handful of key reasons that are evident in our client testimonials.
We deliver highly creative and functional web services that convert web traffic into business success
We take communication and responsiveness seriously and respond to requests quickly to set clear expectations
We strive for pixel-perfect attention to detail
We are flexible and understand that needs and goals sometimes change mid-project
Our Clutch rank number showcases us as a top web design and development agency in Toronto, Canada.
We have a proven track record working with some of Canada's largest organizations.
What is your web design process like?
We have built a successful six-step design process over nearly two decades working with clients across Canada and the US and encourage our clients to play an active role in our website design process. No one understands your organization and customers better than you do and the experience and information you bring to the table are a key part of the discovery and strategy phases of our design process. Learn more about our six-step web design process.
How much does a logo design cost?
Logo design projects are the most difficult type of graphic design projects to price out. Logo design and branding are the foundation of all the marketing you will create to promote your business or product for years to come. It's incredibly important and personal and often requires business owners to make big decisions.
We approach logo design projects in two ways:
New logo design: in this type of project we create 3 brand new custom logo design concepts. Through the revision process with our clients, we narrow these down to a winning concept and work together to refine the artwork before preparing the brand identity manual and business systems including business card design and social profile graphics. New logo design starts at $10,000.
Brand refresh: in this type of project we are not creating a whole new identity from scratch, but instead, working with your existing brand to give it a facelift, or refresh so that we're not completely overhauling a brand that holds value with an existing customer base. Instead, we breathe new life into the brand for years to come. This type of project starts at $5,000.
Contact us today to discuss your branding options and get a free quote for your logo design project.
How much does a web site design cost?
This is a tricky question as every website is unique in many ways. However, when we break down typical web-design projects into four tiers and look at the average cost including web development here's where we land:
Microsite design and development range from $15,000 to $20,000.
Typical Marketing-based websites range from $25,000 to $30,000
eCommerce web design starts around $35,000; and
Highly customized or interactive website development such as custom portals or membership sites starts at $50,000.
Contact us today to discuss your website needs and begin building an estimate for your project.
Do you use templates in your web design?
No, we do not use templates of any kind in our custom web design work. All of our design and web development services are created from scratch and tailored to meet the individual and highly specific needs of each and every client.
Do you offer search engine optimization?
Yes, we do offer search engine optimization services in Toronto. Our web design agency is in a very unique position as we are afforded countless opportunities to work with SEO professionals around the world on behalf of our clients on a daily basis. Through these experiences, we have honed our SEO skillset and ensure that our search engine knowledge is always up-to-date. Though we do not often provide Toronto based SEO services independent of a new website design project very often, rest assured that our expert SEO knowledge is woven into each and every web design and development project we take on.
Contact us to learn more about our search engine optimization services and learn how we can help grow your business.
What other graphic design services do you offer?
Our firm started out as a graphic design company in 2003. Over the last two decades, we have focused primarily on custom website design, web development and branding. Though our web design company does not actively seek out projects requiring alternative design modalities, we do provide a number of graphic design services to existing clients in tandem with digital marketing projects, including:
Packaging design
Print design (brochures, annual reports and direct mailers)
Tradeshow and event graphics (booths, banners, etc.)
Social media profile graphics
HTML email design and development.
Get in touch today to learn more about our extensive graphic design skillset and get a free quote for your business.
Do you offer any digital marketing services?
This is a question we receive a lot. The simple answer is no, we are not a digital marketing agency, we focus on web design Toronto. However, we create all of the visual assets that marketing agencies use to run their inbound marketing campaigns. In many cases, we partner with our client's marketing firm to bring the marketing strategy to life in the form of web designs, logos, brochures and advertising.
We do not provide services such as social media marketing, pay-per-click (PPC) campaigns, Google AdWords or marketing automation. However, we do have a network of great service providers we've shared success with and we would be happy to recommend a marketing partner should you require these types of services.
Do you work with startups?
Yes, absolutely! Working with startups all over Toronto to get their new business up and running is always an exciting part of our business. The opportunity to get in on the ground floor and build a brand and website from scratch is an incredibly rewarding project for our team.
To get a learn more about how we can help your startup get off the ground contact our Toronto web design company today.
How big is your company?
We are a boutique website design agency with a team of 12. We are divided evenly down the middle with 6 creative designers and 6 web developers giving our team a great balance when it comes to tackling projects for clients of all shapes and sizes. Our team went virtual in 2009 and has enjoyed the benefits of a greater work-life balance along with our success.
To learn more about how our Toronto web designers can help your business grow contact us today.
Do you create web content?
No, we do not offer content creation or content marketing directly. However, we have a network of fantastic copywriters that we can add on to any project or simply refer our clients to when needs arise. We do however as part of all web development projects perform a full content audit prior to each website deployment to ensure our clients' content is highly optimized and meets readability scores necessary to perform well in search engines.
Do you offer photography or video production?
No, we do not offer professional photography or video production services, but do have several contacts in Toronto that we're happy to incorporate into projects or simply refer to our clients to work with directly.
Do you work with WordPress templates?
We do not work with pre-made or purchased WordPress templates as these types of assets tend to be very rigid and require a significant amount of discover on behalf of our web development team to fully understand the configuration of each theme and its web pages. We specialize in web development Toronto and hand-crafted design that is tailored to each and every client's needs. The only way to achieve this is by working with our clients to identify their goals, strengths, weaknesses and starting from scratch each and every time. Using premade WordPress templates limit the type of design and development we can provide our clients and hinder our ability to help them meet their goals.
To learn more about our custom WordPress design services contact us today.
Can you fix my website?
Unfortunately, we no longer take on projects that require working with websites that another agency has created. The decision to stop accepting this type of work was a difficult one as we don't like to turn people away. However, accepting a project of this nature requires a very significant investment in discovery by our internet design team to break down and analyze the existing website to fully understand how it works, how it's been built and how everything is connected. By the end of what may seem like a very straight forward project, the total budget is fairly close to what we would expect from a new website design and development endeavour, but often with limited improvements.
Do you work with companies outside of Canada?
Yes, our work with companies and website owners all over the world. The majority of our clients reside in Canada and the United States, however, we maintain relationships with companies across the pond as well.
How can I get an estimate for my project?
We love talking shop! If you have questions about our experience or expertise we'd love to chat. If you are ready to inquire about a quote for your project you can call our web design agency Toronto at (416) 901-8633 or complete our online quote form and provide as much detail as you can. What are your goals? What is your timeline? What is your target budget?
The most efficient and accurate way to get a formal proposal for your business is to provide an RFP or project brief that our web designers can review. These documents are easily attached to our quote form as well.
What website platforms do you work with?
In this age of technology and connectivity, there really are not many platforms we can't work with and integrate into your website. Our Toronto website design company specializes in open source web development and focuses primarily on WordPress. In most cases, we are integrating one or more different platforms within each and every website including CRM's, ERP's, email marketing platforms like Mailchimp, Google Analytics appointment booking services or payment processors.
What CRM's do you work with?
Though we do not work "in" the CRM's, we have extensive experience integrating many of the most widely used client relationship management tools available today, including:
Hubspot
Pardot
Salesforce
Marketo and more.
What eCommerce platforms do you with?
As our Toronto web developers specialize in open source solutions like WordPress we primarily work with WooCommerce as our eCommerce platform of choice. This allows our web designers to provide highly customized online stores for our clients. We do dabble with other platforms such as Magento and Shopify occasionally but have found the most success and flexibility with WooCommerce.
Additionally, our expert web developers often create customized payment gateways integrated directly into client websites using payment processors such as Moneris, Chase Paymentech, Stripe and many others where a full-blown eCommerce storefront is unnecessary.
To learn more about our custom e-Commerce website design services contact us today.
Who will be working on my project?
In most cases, you will only deal directly with our project manager. Occasionally, during review sessions or meetings you may interact with the web designer and web developer assigned to your job to provide clarity and direction. We don't believe in playing the broken telephone game when it comes to client communications.
Are you an accredited design agency?
Yes, we are fully accredited by RGD Ontario (Registered Graphic Designers of Ontario) and enjoy an A+ rating with the Better Business Bureau. We've also won several awards and commendations for website and UX design as well as web development from platforms like Clutch that focus on quality rankings for creative agencies.
What industries or types of clients do you work with?
We work with clients ranging from enterprise-level to small business categories depending on project size. We have been a staple in the Toronto web design industry since 2003 and expanded our client-base across Canada and North America over the last two decades working with some of the world's most exciting brands. We believe in approaching each project with a hand-crafted approach to help each client meet their unique goals rather than offering a one size fits all solution.
To learn more about the businesses we've helped grow over the years visit our portfolio to read in-depth case studies detailing how we have helped each client meet and exceed their marketing goals.
Do you offer mobile app development services?
No, we do not develop mobile applications or offer software development, unfortunately as we specialize in web design Toronto. However, we do provide mobile application interface design services and happily partner with app developers who specialize in this field.
Let's make something.
Without the right experience and creativity, you're leaving opportunities on the table. Contact us today to learn more about how we can transform your marketing strategy into measurable results.
Start a project