The Top Reasons to Use WordPress: The World's Most Powerful Content Management System
It's essential to use a high-quality content management system (CMS) to power your website. In fact, the CMS you choose can have a significant impact on the performance of your site in terms of page speed, SEO and most notably, the quality of your user experience.
I may be biased in my opinion on content management systems on the market, but the uncontested fact remains that WordPress dominates all other platforms available today.
WordPress is the most popular and widely used CMS platform in the world, powering more than one-third of all websites online today. Despite the immense success of WordPress, many people still see it as "just a blogging platform." It's true, WordPress began as a blogging platform in 2003, but since then, the platform has grown exponentially and now powers everything from a basic WordPress site to an enterprise-level eCommerce website.
When it comes to website builders, there are many reasons to use WordPress and it makes a strong case as the solution for your business whether your goal is to rank better in search engines, develop an online store, or generate leads through personal and meaningful conversation.
Since 2003, our web developers have been working almost exclusively with WordPress and have the experience and skillset to shape and mould WordPress into a highly customized, secure platform for each and every one of our clients.
We've put together a comprehensive guide and references to WordPress tutorials that covers WordPress top to bottom and why you should use WordPress as your CMS.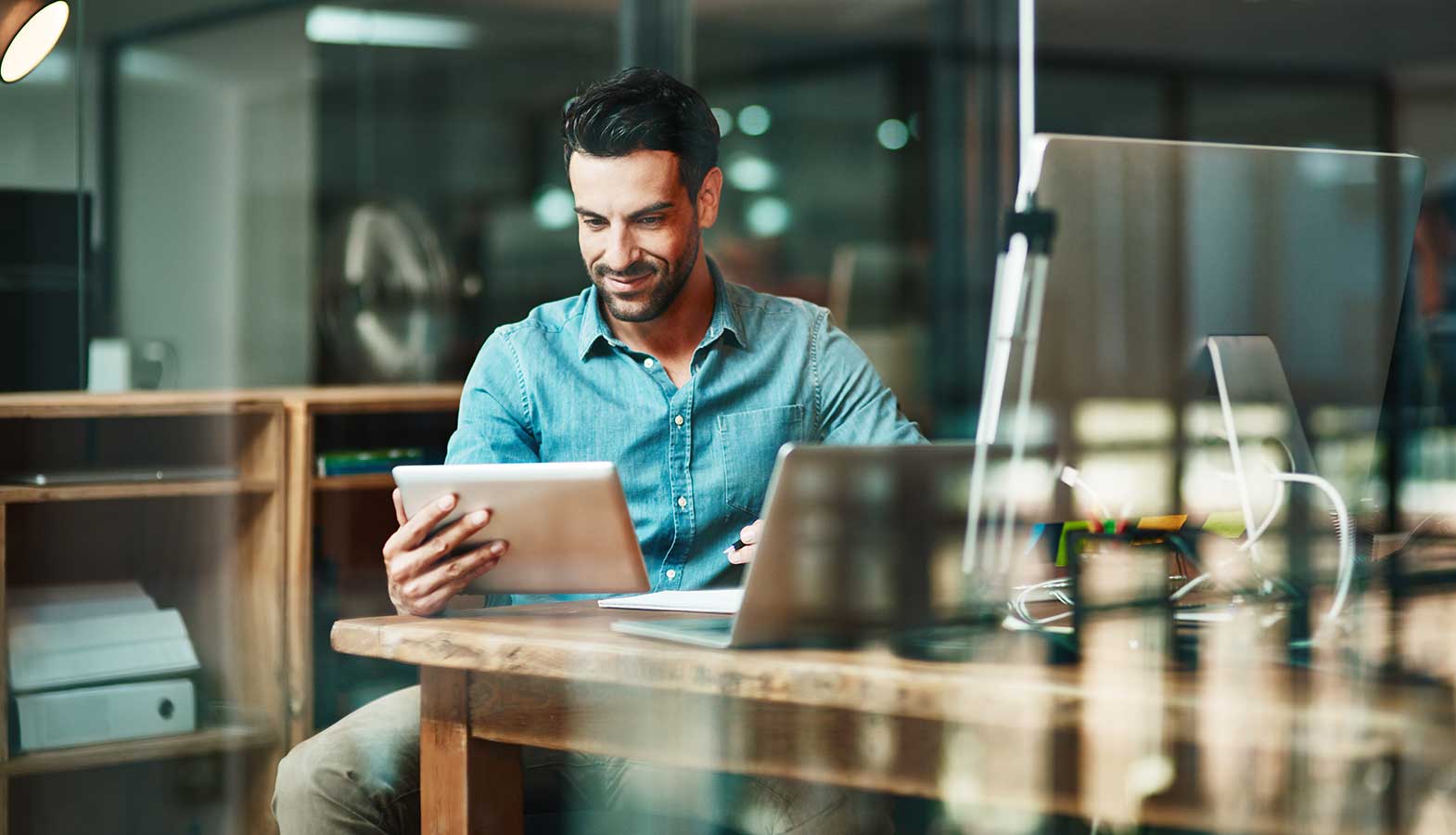 1. It's Easy to Learn
For those that do not have much experience in web development, creating a website can be a daunting task. This is especially true if you are doing so from the ground up as opposed to improving upon a site you already have.
Fortunately, WordPress is renowned for how easy it is to learn.
In fact, there are only a few things that you need to take care of before you can begin creating content and for your website. These include selecting a hosting provider, choosing or developing a WordPress theme and installing any necessary plugins.
After that, you can move right into working on the other pages of your site. As time goes on, you will quickly develop an understanding of how the platform works.
This will allow you to have greater control over the customization that you implement.
For example, it's not uncommon for WordPress beginners to drastically improve how their site looks once they begin to familiarize themselves with some of the more advanced functionality with basic WordPress training and its premium plugins (or even free plugins). As you might expect, progress comes along at an even faster rate if you already have familiarity with web design.
Experienced web developers will find that the choice to use WordPress powers a reliable foundation to begin developing their site.
2. Its Software Is Open-Source
For those who are unfamiliar with this term, 'open-source' is used to describe software source code that is both free to use and doesn't lock out any form of customization in the way that closed source, proprietary systems do. In the case of WordPress sites, users are allowed to utilize the platform at no cost and are not limited when it comes to making changes to its internal functions.
By choosing to use a platform that is not open-source, you will have far less flexibility when it comes to how you can modify your website design and functionality. Depending on your needs, this could make it exceedingly difficult to achieve the results that you are after to grow your business.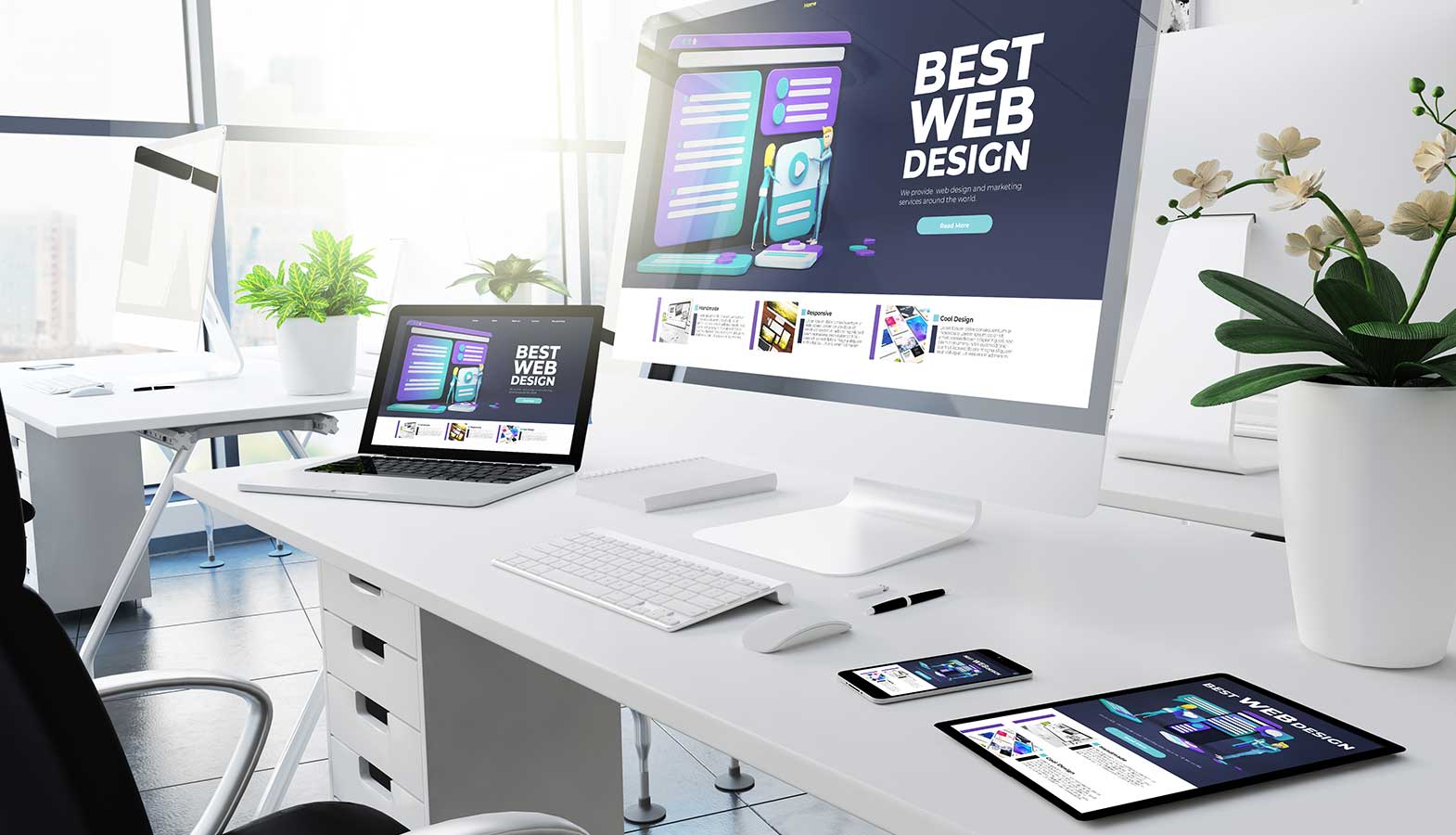 3. There Is an Expansive WordPress Community
When learning about the nuances of WordPress websites, it can sometimes be overwhelming with the vast amount of information that you are faced with. In most cases, people find this to be demotivating and they may avoid exploring the unparalleled utility that choosing to use WordPress offers. But, this level of intimidation can be alleviated by joining the expansive WordPress community.
In fact, you won't have to look very far to find someone else who is in the exact same position that you are. A quick Google search will land you on loads of forums discussing everything from the WordPress dashboard basics, where to find the best free themes or how to use WordPress for more advanced applications, like WP eCommerce.
As a result, solving issues that you encounter will become a much more streamlined process once you install WordPress. But, the WordPress community doesn't need to be limited to a form of support.
You can discuss ideas, proposed additions to the platform, and accomplishments that you have made on your own. It's also not uncommon for people that use WordPress to connect in this way and collaborate on an independent project that is mutually beneficial.
For those who are looking to maximize their knowledge of the free WordPress platform, there's a large number of seminars and conferences that are held each year that focus on educating beginners on how to use WordPress to its full potential.
At these events, you will be able to network with other professionals and learn plenty of useful information from some of the platform's most experienced users.
4. WordPress is Very SEO-Friendly
Without implementing proper search engine optimization techniques, you are placing yourself at a great disadvantage. You can't expect your website to perform as you intend it to if no one is able to find it on the Internet.
For this reason, WordPress prioritizes making SEO integration as easy as possible.
This is primarily accomplished through WordPress plugins like the Google Analytics, the Yoast SEO Plugin, or my personal favourite free and premium plugin, Rank Math. This type of software is specifically designed to use WordPress as a marketing tool and provide users with comprehensive insight into their SEO metrics and provide recommendations and suggestions for website owners to improve their sites.
Although search engine optimization can be executed on any platform you use, many other platforms tend to make SEO much more difficult than it needs to be.
Keep this in mind when deciding which CMS you plan on using — falling short of your SEO goals could cause a significant number of issues in the future that may not be easy to recover from. Choosing to use WordPress puts the most powerful tools and opportunities at your finger tips.
5. WordPress Is the Most Popular CMS on the Internet
As I mentioned earlier, there is an expansive WordPress community that you can leverage to help resolve challenges that you might encounter when you use WordPress. But, the popularity of this platform comes with far more benefits than its community.
About 1/3 of all of the sites on the Internet use WordPress. This means that WordPress developers are constantly working to fix bugs, implement improvements, and create additional functions and features that users can benefit from.
Additionally, WordPress's popularity has also made it an attractive platform for plugin developers.
This means that there is a constant influx of new plugin software being added to the WordPress ecosystem. Many of these plugins are free and offer a large amount of utility to WordPress users whether you're aiming to become more SEO-friendly or develop an online store with the WooCommerce plugin.
The same can be said about WordPress themes, which essentially serve as the skin of your website.
This makes using WordPress as your site's platform a particularly attractive option for those who do not have extensive budgets for web development. As your website begins to grow, you can begin to explore premium themes and plugin options that WordPress offers.
6. Extensive WordPress Themes and Plugins
Plugins are used in order to add new levels of functionality to your WordPress theme. For example, you could use plugins to turn a conventional WordPress website into an ecommerce platform that allows your users to easily purchase items or services. Or add an LMS plugin to turn your WordPress blog into a powerful online learning hub.
WordPress themes, on the other hand, are used in order to change the overall design of the website. For example, there are themes that are specifically created to showcase portfolios, while others are designed to feature articles or publish blog posts. The good news is that you will be able to easily find a WordPress theme that can help you achieve your goals.
Many of the themes and plugins available for WordPress are free. More often than not, other content management systems charge users for access to new or additional features and addons.
It's worth noting that you may need to pursue premium plugins or themes if your needs are highly specific or if you need a certain level of functionality, but the good news is that even premium themes and plugins are offered at a reasonable price.
If the available WordPress themes aren't able to meet your needs, it's worth considering commissioning a custom-designed theme instead. This will give you complete control over the design and functionality of the website.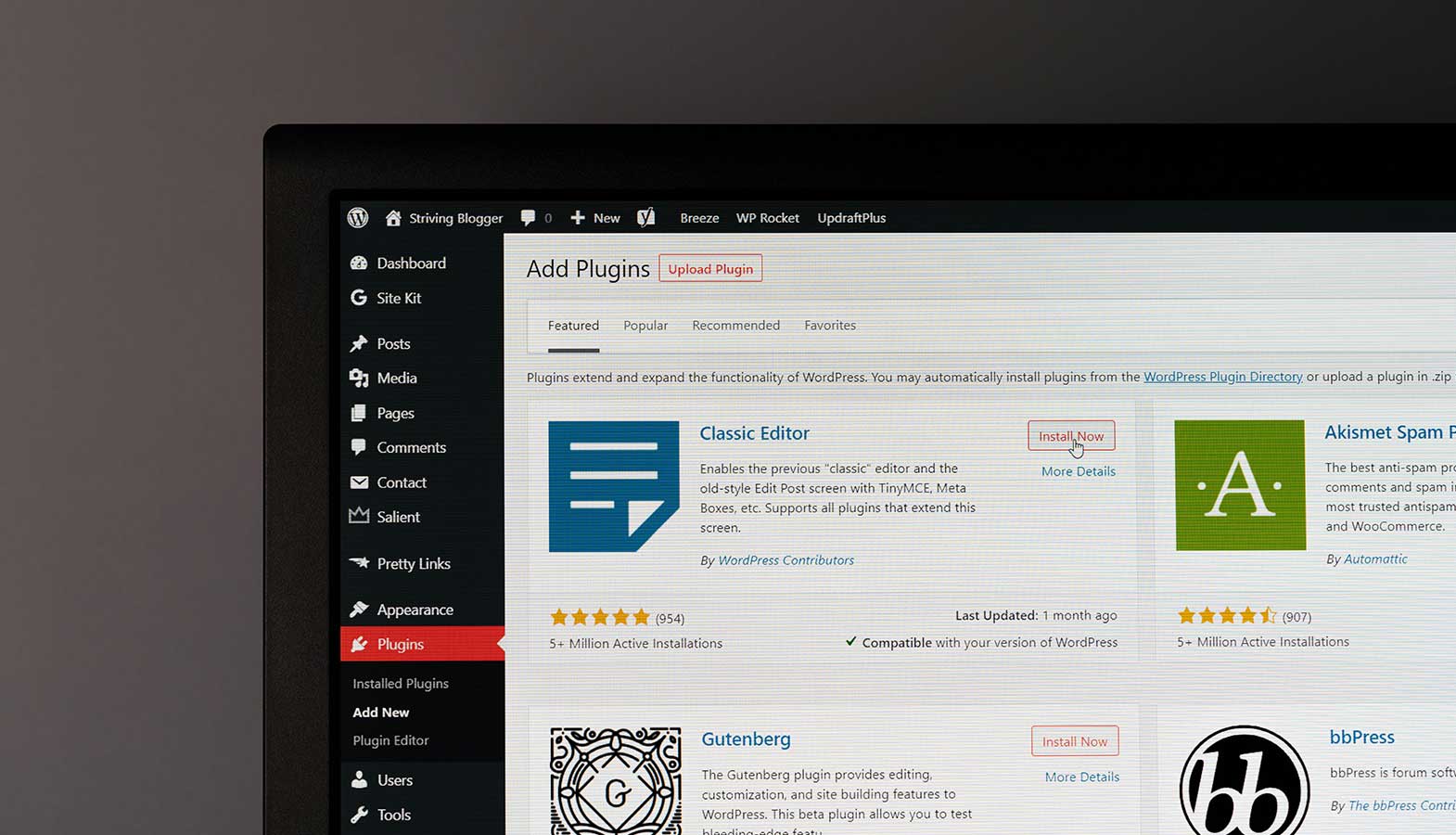 7. Full Ownership of Your Website and Its Content
One of the primary benefits of using WordPress is that it is considered a self-hosted content management system. This means that you're able to download and install the WordPress software on just about any web host you wish to use to power your WordPress website. Many web hosts even offer a free domain name to get you up and running quickly.
Comparatively, people who use a proprietary platform like Wix or Squarespace, run the risk of having their service interrupted by the provider. Account suspensions, forced software updates and buggy patches, for example, are common scenarios where users experience a set of issues.
WordPress lets you change web hosts whenever you'd like, and also allows you to make fundamental changes to the content management system. You retain full ownership of any content that you create, which can help you navigate a large number of obstacles you might otherwise face when using a hosted platform.
Full, unrestricted access to the WordPress core software means that you can hire a web design agency to design a custom website for you. For example, a CMS that claims ownership of user content and assets might also claim to have ownership over design work that you paid for.
People that use WordPress avoid this challenge altogether.
8. WordPress is Easily Scalable
As your WordPress site grows, so will your resource needs. This means that it's imperative that you use a platform that is highly scalable in order to accommodate the increasing size and demands of your site and related marketing initiatives.
Otherwise, you may find yourself unable to accommodate these changes and struggle to implement your intended level of functionality.
For example, let's assume that you own a small eCommerce site where you sell niche clothing. On the back of your hard work, your website gains popularity within a short period of time. People are placing orders from all over the country and suddenly you're making enough money to build a bigger budget to hire more staff to increase production and market your business.
If the platform you use is not able to handle this growth and the need for additional resources and features, it's very likely that you'll miss out on sales opportunities to grow your business further.
Additionally, people may leave your website and turn to a competitor instead if your site does not provide a good user experience or satisfy their needs.
Above all else, the level of scalability that WordPress provides ensures that your site loads as quickly as possible and can scale with your growing needs quickly. Since the average person now has an attention span shorter than that of a goldfish, this is an essential performance metric to consider.
9. WordPress Maintenance is Straightforward
Part of owning a website is properly maintaining it. More often than not, there's simply no way around this fact as regular website maintenance ensures your website is secure and operating optimally. The good news, however, is that running a WordPress website requires straightforward maintenance in order to keep things in tip-top shape.
But, there's a handful of obligations that you need to keep in mind. These include:
Backing up your website on a regular basis (automatically done by most web hosts)
Keeping the WordPress software up to date
Keeping your WordPress plugins updated
Keeping your WordPress themes update (unless you have a custom theme)
Taking the necessary measures to optimize your user experience.
Like all things in life, the more work and attention you put into something, the better the outcome in the end. Maintaining your website and staying on top of updates, patches and UX improvements ensure your WordPress site continues to provide an optimal experience for visitors and search engines alike.
If you work closely with a web design agency or WordPress developer be sure that you budget the appropriate amount of time to keep your WordPress site running as efficiently as possible. Additionally, it's important to note that you may not immediately experience consequences from slacking on your maintenance, but just like the software on your computer or mobile phone, if neglected, issues will eventually surface.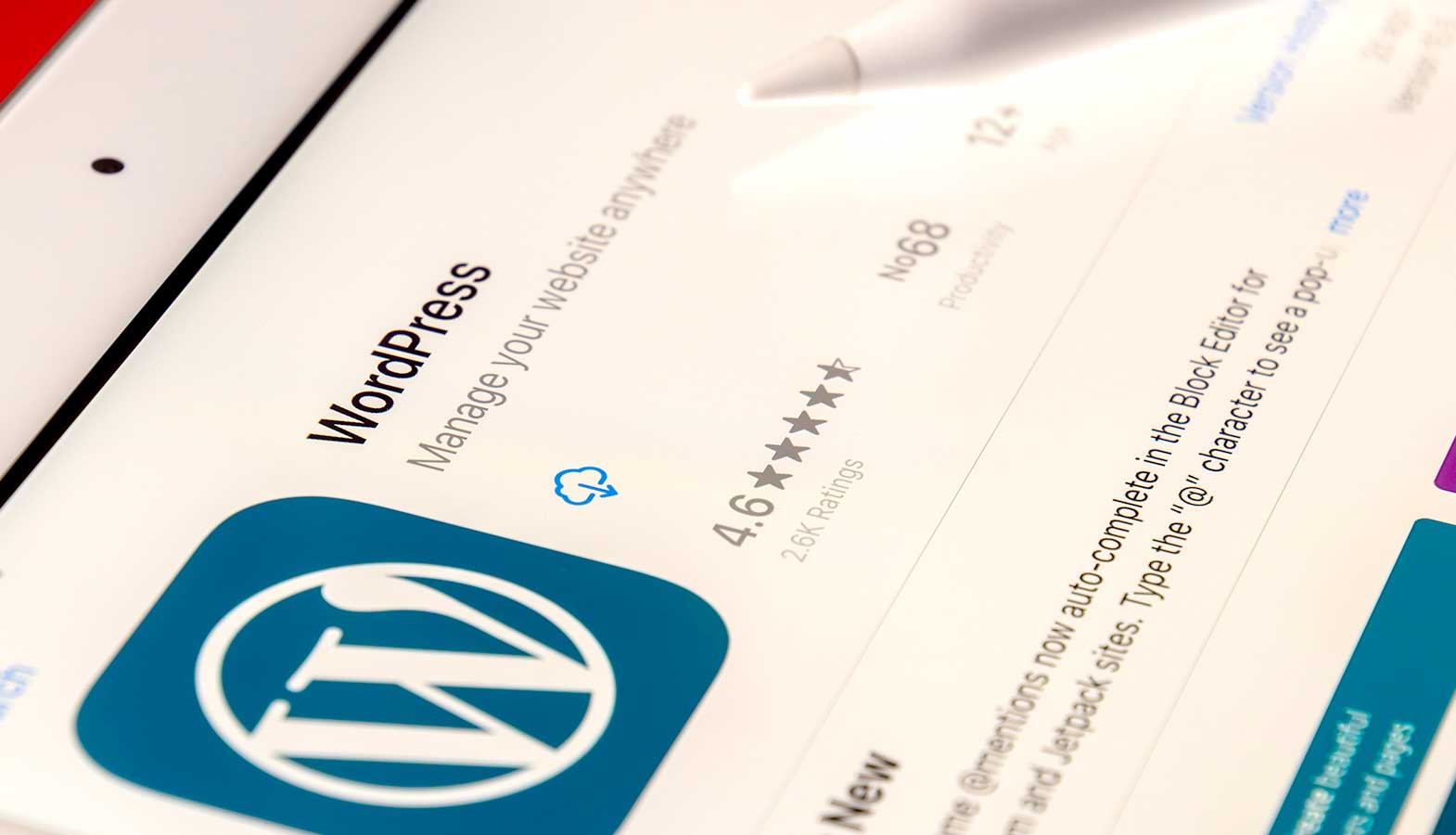 10. Comprehensive WordPress Security Measures
Although the Internet is one of the most powerful tools that has ever been created, it also comes with its share of risks. The cybercrime industry is projected to be worth over $10 trillion by the year 2025 and this means it's more important than ever to take proactive security measures for your small business website.
WordPress is renowned for how seriously it prioritizes security for its platform. Developers are constantly creating and pushing out updates to help protect users from cyber threats, which is why it is so important to perform regular website maintenance and keep your WordPress software up to date.
The WordPress development community also implements an additional layer of security in the form of how it manages WordPress themes and plugins.
In theory, a developer could create malicious software and integrate it into a theme or plugin in order to take advantage of unsuspecting users. WordPress actively combats against activities like this and ensures that all software available to users is safe to download and implement.
In addition to regular website maintenance, one of the most effective ways to protect your WordPress site is to enable two-factor authentication (2FA). 2FA simply refers to a security measure that requires you to provide additional information in order to log into your account, usually confirming your identity on a separate device, such as your mobile phone.
Utilizing a reputable WordPress host that emlpoys network-level security from partners like Cloudflare also help make your WordPress site bulletproof.
In my day to day conversations with leads, a common concern I hear is that people are hesitant to use WordPress over any other content management system because they've heard it has security holes. My answer is always clear and simple – any website platform is only as secure as you're willing to make it. If you pay attention and put in the effort to maintain your investment, WordPress is just as secure, as all other website builders, perhaps even more than most. Situations where WordPress sites have been hacked are almost entirely due to the website owner's negligence and related to weak passwords on the WordPress dashboard or hosting account and lack of maintenance.
As the most popular content management system in the world, WordPress has a big target painted on it by malicious bots and hackers, but following common sense and best practices, your website files are safe.
11. WordPress Ideal for Bloggers and Content Publishers
Blogging is a great way to build your brand authority and increase your search engine visibility. In fact, it's essentially a search engine optimization requirement at this point — written content could potentially bring in tens of thousands of users per month.
WordPress is the ideal option for content creators in most circumstances as the platform was specifically designed for bloggers initially. Over time, the popular open source software developed more advanced features to become more than a basic blogging tool. Satisfying content management, digital marketing and more complex functions, WordPress became the world's most powerful website building tool.
Even if you don't plan on reaching hundreds of thousands of views with each blog post, the level of comfort that you will experience while using WordPress for blogging is an important factor to consider. It's impractical to utilize a sub-optimal CMS for blogging on a consistent basis, and it's in your best interest to take advantage of what WordPress is capable of providing.
In practice, this means that it is extremely easy to publish and manage content. Most notably, formatting your text and keeping track of your blog comments is a streamlined process within WordPress that many other content management systems can't stand up against.
Users also have the opportunity to take advantage of the taxonomy system that WordPress integrates which makes managing extensive libraries of content more manageable.
12. WordPress is Multilingual
For those who are not native English speakers, working with a CMS can come with a significant amount of difficulty if it is not available in other languages. The WordPress experts, however, have fully translated the platform into over 169 different languages.
This means that there's a strong chance you will encounter little issue in terms of utility no matter which language you speak.
The primary benefit of WordPress's translation is the capability to develop a multilingual site, or "multi-site." The multi-site feature allows website owners to manage different language variations of the website through a single WordPress installation rather than a separate website for each language. In practice, business owners often leverage this opportunity to better accommodate any international markets they might have a presence in.
The top it all off, many developers offer translated versions of their plug-ins as well, so you won't have to worry about being limited by language barriers.
Over time, this could significantly increase the performance and global reach of your website. For those who use their WordPress website for business, you'll also find that you experience a progressive increase in your traffic metrics.
13. WordPress Supports Many Different Media Types
As you might guess, it can be highly frustrating to deal with a CMS that does not accept a particular type of file. Although this is not overly common, people sometimes encounter issues when using file types like .odt, .ogg, and .key.
Depending on the purpose of your website, this could even make your entire site impractical to use. In some cases, users may even have difficulty navigating through it.
For general use, however, you will never have an issue when it comes to different media types WordPress supports.
This applies to people who wish to upload images, audio, video, or documents. WordPress users even have the opportunity to host presentations on their website without actually having to publish them on a page. This comes with a significant amount of convenience in addition to saving storage space.
14. WordPress is Extremely Flexible
A common concern that many site owners have is choosing a CMS that is able to fulfill their needs as their business grows.
Although WordPress was originally centred around creating blogs, this doesn't mean that you can't use it to create other types of websites. Most notably, many online stores utilize WordPress as the foundation for their e-commerce platform.
This is true even for large-scale companies that sell thousands of products on a weekly basis and require a user-friendly system to manage everything from meta descriptions to the integration of third-party tools.
Combined with all the other benefits, the flexibility that WordPress provides makes it the most well-rounded platform to use for virtually any online scenario.
Using WordPress as Your CMS Could Be Game-Changing
We love WordPress and are confident that after you consider all of the advantages the free software has to offer when choosing a CMS. Whether you're starting a new business or your business has outgrown its current platform, our WordPress experts are happy to discuss your website needs and offer insite into how WordPress makes life easier for website owners just like you.
Cotnact us today to learn more about our custom WordPress design and development services and what that means for your business.