Understanding the Pros and Cons of Squarespace and WordPress
Whether you're in startup mode or ready to take the next step to grow your business with a stronger, more customized and ownable digital brand, you've likely debated Squarespace vs WordPress when considering the most popular website builder platforms.
In this technological era, whether you're a beginner or seasoned digital marketer, it is becoming more and more important for businesses to create a competitive online presence for themselves. Whether you are selling products, services, memberships, or subscriptions, customers need to be able to access them online from the comfort of their homes.
If you are new to website design and facing a learning curve or have years of coding experience on open-source platforms like WordPress, chances are high that you've considered an easy-to-use website builder like Squarespace or WordPress for your business website. Squarespace and WordPress are both extremely popular website builders that allow you to create a business website without any prior programming knowledge. When configured correctly, both platforms can be set up quickly using the native drag and drop features.
Let's look at the WordPress vs Squarespace debate to determine which content management system is best for your business.
Understanding the Difference Between Squarespace and WordPress
What is the difference between Squarespace and WordPress, and which one is better for your business website? It comes down to cost, comfort and future growth planned for your site. Let's look at the pros and cons of each website builder.
Ease of Use
Most people starting online with their business do not necessarily have coding experience or much knowledge at all about a website builder. So, many people look to drag and drop web design platforms like Squarespace and WordPress, but there are plenty out there from which to choose. Some promote ease of use, while others focus on features and flexibility. In the end, when it comes to launching a successful site, it comes down to Squarespace vs WordPress.
When selecting a platform business owners need to choose something that lies within their abilities. Whether they're a beginner or an experienced website owner everyone has their own unique preferences and more importantly, marketing needs. As such, it's important to choose a platform that is intuitive and easy to use, both for content management and administration and for creating a great experience for users as well.
WordPress
WordPress powers nearly half of all websites in the world. It is very popular among people who wish to start a blog or users who are just starting out with their online business. It comes with a default WYSIWYG editor which is quite easy to use and drag and drop features are built right in. You can customize your WordPress site or theme and add on what seems like an endless list of additional third-party features, functions and services whether you're running a small business website or enterprise-level e-commerce store. WordPress themes allow you to create beautiful pages filled with rich media and engaging design all running on your own domain name.
One of the great things about WordPress vs Squarespace is that if you do have some coding knowledge, you are limitless in what you can get out of the world's most popular open-source platform. Even if you don't have much experience with websites or WordPress themes, you can still tailor your website to your own needs with third-party WordPress plugins and themes.
Squarespace
Squarespace does not have the same flexibility or as many choices as WordPress, but having fewer choices may make it simpler for beginners to use in some ways. You can add different blocks and customize them pretty easily making Squarespace a simple website builder that is quite attractive to beginners with limited experience. The obvious caveat here is the limitations website owners are faced with. As a closed-source platform, Squarespace users are forced to choose from a fixed set of themes to customize their site. The themes can be customized to a small degree using the editor, but do not offer any opportunity to stray from the pre-built structure. A Squarespace site does not offer the flexibility of a WordPress site.
Another positive attribute of Squarespace is that there is nearly zero learning curve at all and you don't need any coding skills to operate the interface. You can easily drag and drop the features you wish to include on your Squarespace site and preview the changes as you make them. This is called "What you see is what you get" or WYSIWYG editing.
Even though a WordPress site can sometimes be a bit more complicated than a Squarespace site, it is definitely worth taking on the slight learning curve to familiarize yourself with the pros and cons of their interface. You will have far more options and flexibility when creating and editing your website.
If you want to get the most out of WordPress, you also have the option to hire a professional company that helps with website building and moving your website from Squarespace to WordPress.
Price
Price is a natural consideration for most business owners when selecting a platform for your new website. You don't want to pay exorbitant fees every month and you want the features you choose to include on your website to be worth the investment.
Squarespace
You can purchase a personal plan with Squarespace for $12 per month, which is billed annually, or you can get a $16 plan, which is billed monthly. The personal plan is quite limited and does not include any e-commerce capabilities within the Squarespace site. You may use your own domain name in either option, however.
You can upgrade to a business plan for $18 per month billed annually, or you can get to a $26 plan which you will pay monthly – quite a big difference in price. So, if you are not able to pay out $216 all in one go, then your annual cost will be as much as $312 to work within the limitations of the Squarespace website builder.
This plan includes e-commerce tools and support but Squarespace will also take a transaction fee of 3% on all payments made online, which is a full percentage point higher than a simple eCommerce plugin integration with most other payment processors available. There are also basic and advanced e-commerce plans, which will set you back even more.
Squarespace hosts the website for you so you don't have to worry about researching hosting providers, however, if you're serious about search engine optimization and maintaining control over your website and its performance, this will hinder your ability to do just that.
Later on, if you choose to move from Squarespace to WordPress, keep in mind that if you registered your domain name through Squarespace, there may be some transfer fees to migrate this to an alternative DNS provider as well.
WordPress
Unlike Squarespace, WordPress's personal plan is free to use and just about every web host on the planet now has an easy automatic installation guide. WordPress is known for its ease of use and that includes installation as well. Just enter in your domain name and a few other basic pieces of information and your website is set up in a matter of moments.
There are thousands of web hosts to choose from and if you are a small business in startup mode you can find plans for as little as $3 per month using a shared hosting plan. For those that are more inclined to compete with organic search, performance and customizations, we highly recommend managed WordPress hosting by Kinsta to make things simple as they offer a platform that is easier to use than most and offer world-class support for your websites.
The price of your web hosting naturally depends on which provider you choose. You get to decide what features you want to include on your website and how much you want to spend. WordPress includes hundreds of thousands of templates and WordPress plugins to choose from, and you can run your website for as low as $3 per month depending on what features you wish to add.
A self-hosted WordPress site is much more flexible than Squarespace in terms of its pricing. You pay for the features you want and you leave out the features you don't need. This way, you only pay as much as you need and you don't waste money on irrelevant plugins and features. Not to mention, you're not limited to using a premade template that many other companies are already using. You can hire a professional web designer that specializes in WordPress themes to create a custom WordPress website that is unique to your business.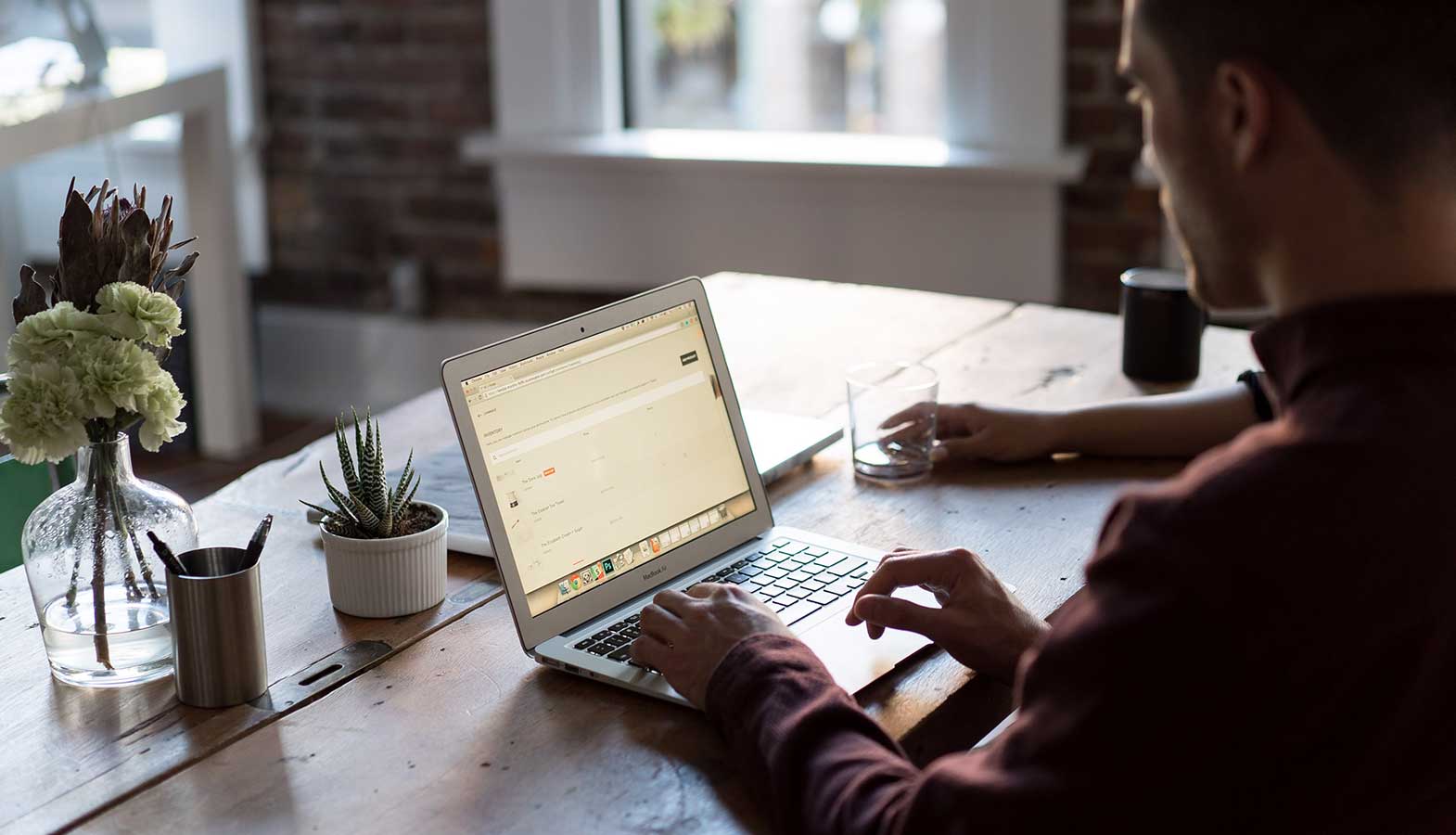 Features
A Squarespace site has a plethora of built-in features including email marketing, blogging features, social share buttons integration, product quick view, Adobe image editor, Dropbox file synchronization, free Typekit and Google fonts, the ability to install multiple templates, and audio collections.
The great thing about having all of these features built into your website is that there is no need to install any plug-ins. You simply access them from your dashboard, no learning curve involved. The problem is that these built-in features are quite limited in terms of options and also add a fair bit of bloat to your website which is frustrating if you're not using them all.
WordPress also comes with several built-in features. These include customizable template designs, comments management, image editing tools, multiple contributor roles, image editing tools, publishing tools, and password-protected pages.
Some of these features are not as intuitive as Squarespace at first glance, but WordPress relies more on users taking the basic platform and customizing it for individual users. Being able to install just the features and WordPress plugins you need to customize your website site eliminates code bloat and keeps management simple and streamlined. This gives you far more flexibility in building your website and allows you to provide a better user experience to users and a faster performance that is also attractive to search engines.
You've made it this far...
We hope you're finding this content useful. Let us help you achieve your goals.
Get a Quote
Apps and Plugins
Different website builders come with several built-in features. You will find that, as your website grows, you will want to add more features or simply gain more control over the features that you already have. The more your business grows and you learn more about the expectations users have for your website, the more you will want to work to refine the content and experience you offer to visitors. Third-party apps and open-source WordPress plugins enable you to add more functionality to your website quickly and easily.
For example, you might want to add an eCommerce plugin that allows customers to sign up for a subscription or membership. You can also install extensions that integrate your website with social media sites like Instagram or Twitter or connect to other websites entirely, like a CRM.
You can add third-party apps and extensions to your Squarespace site, but the problem is that their options are very limited and developers cannot customize or improve them for individual websites. They also lack several basic apps that are useful among people who are just getting started with their website.
WordPress has more than 54,000 open-source plugins to choose from and these are all completely free for all users. You can also download paid plugins from third-party developers' websites that offer additional customizations and come with customer support. In other words, you are not limited to the plugins that are offered by WordPress. If you can think of a plugin, it is almost certainly available or you can hire an open-source software developer to build a new WordPress plugin just for your site.
SEO
Every website owner should optimize for SEO. This will make your site more visible to potential users and more likely to appear as a top result on search engines like Google or Yahoo. SEO is not just about keywords anymore either. There are over 200 ranking factors that are considered including speed, user experience and content. All of these aspects are important to users so by optimizing websites for search we're actually improving and optimizing sites for people. SEO is a fundamental exercise for people with online businesses because most people will likely come across their website through an online search.
When it comes to an SEO comparison between WordPress and Squarespace, WordPress outperforms Squarespace by miles. First of all, you can use a variety of performance optimization and SEO plugins that are available to fine-tune each and every page within the WordPress website. These WordPress plugins will analyze your website's SEO and make suggestions to improve it. Squarespace does not offer anything on this scale and many SEOs will not even take on a job with a client that is using Squarespace as their content management platform.
WordPress also allows you to add rich snippets to further enhance your search results. Rich snippets include data like pricing, reviews, and other additional information that appears below your website on a Google Search. You cannot add this information to your Squarespace site unless you know how to write and manage site code. WordPress, however, allows you to do this very easily and in many cases offers automation to keep things simple and easy to use.
Squarespace does have some tools available to help improve your SEO. But, they are not nearly as comprehensive or effective as those in a WordPress site.
Customer support
Squarespace comes with 24/7 customer support that you can access via email or live chat service. WordPress does not offer the same customer support that Squarespace has given it's an open-source platform, not owned by any person or entity. However, WordPress has a massive online community and an extensive knowledge base brimming with in-depth content where you can easily find answers to your queries from WordPress site installation, WordPress plugins, e-Commerce and best practices to maintain secure WordPress websites. Many web host's customer support will also include general WordPress website support as part of their hosting service.
eCommerce
Many business owners need to be able to sell their goods and services on their website. Both Squarespace and WordPress offer the capabilities to develop a fully functional eCommerce platform.
The eCommerce capabilities on Squarespace are quite limited compared to a WordPress site. Squarespace offers an introductory level online store configuration and it can only take payments from PayPal or Stripe. Not all countries have access to these payment services, so it's best to do your homework when considering Squarespace vs WordPress.
With a Squarespace e-commerce site, you also can only sell products when you buy their business plan, which is $12 per month billed annually or $16 per month billed monthly. If you only sell one kind of product, then this can be quite expensive and will likely eat into your revenue.
When it comes to eCommerce between Squarespace and WordPress, WordPress once again outperforms Squarespace due to its flexibility. You can use any kind of payment platform you want, including Bitcoin. You simply need to add the eCommerce plugin that enables the type of payments you want to include. The customization options are endless with a self-hosted WordPress installation and you have the ability to maintain complete control over your online store.
Nearly half of all online stores are powered by WooCommerce on WordPress. With the number of themes and plugins available to configure and customize your online store along with professionally crafted web design, it's no wonder more websites are built on WordPress than any other platform. WordPress also allows you to sell physical products, services, subscriptions, memberships, events and more making it a true all-in-one, e-commerce-ready content management system.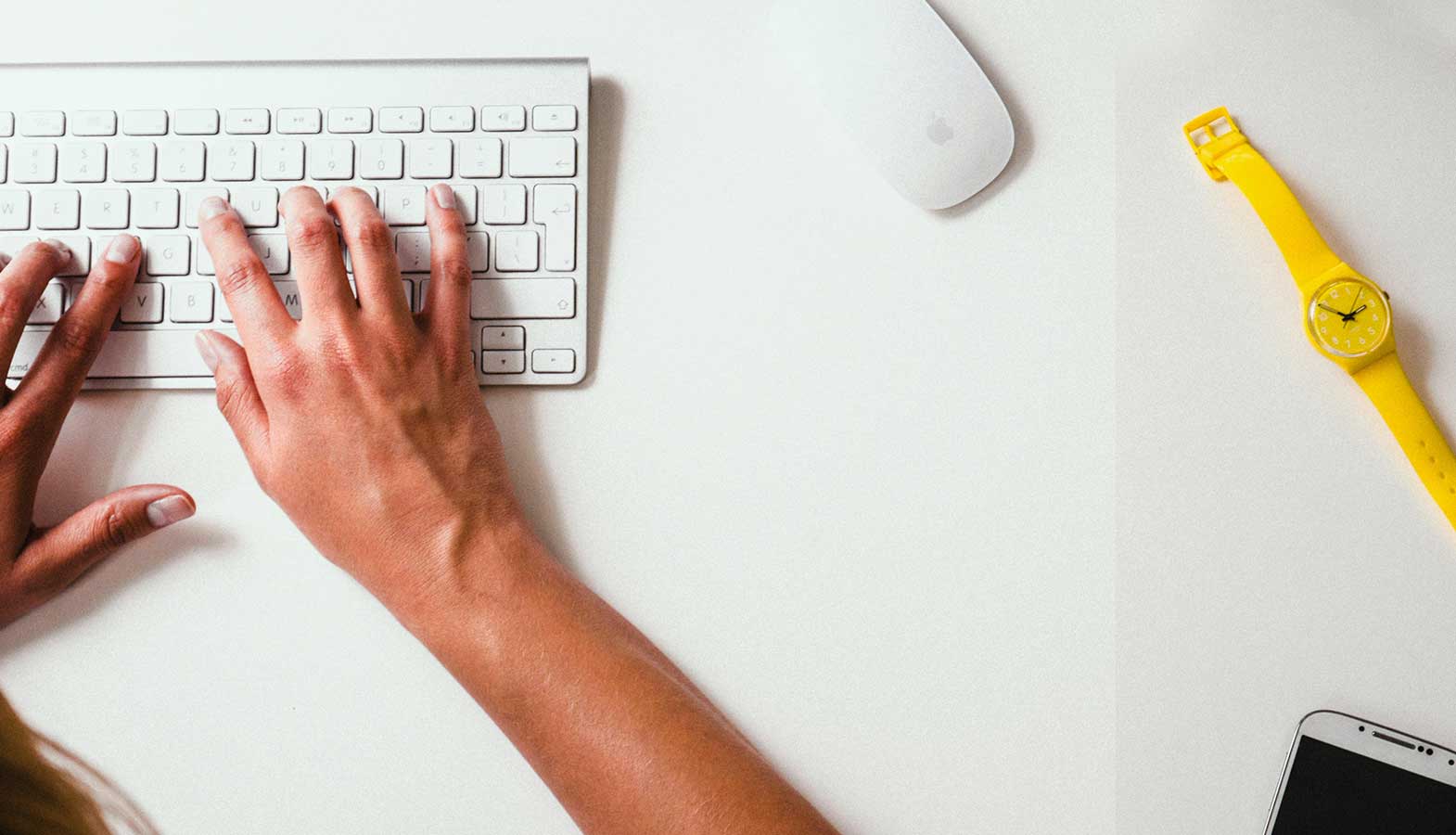 Themes and Plugins
WordPress themes and layouts are very useful to those who are not web designers. The templates offered by various drag and drop website builders make it easy to set up a professional-looking site, that you can edit and customize to suit your business. When you consider which platform to use, you want to make sure that you will be met with some useful options for your site.
Squarespace has a beautiful collection of professionally designed themes, but there aren't that many of them to choose from compared to open-source platforms. The 70 themes that they do offer, however, are clean and sophisticated and designed for use on many different types of websites. They are quite easy to edit and you can apply your brand's colours to its themes and plugins while you add your content.
Squarespace's interface makes it simple and easy to use the themes and plugins to meet your needs. The obvious caveat here is that fewer choices mean you could be limited in what you want to achieve with your site. You compromise control and creative license for simplicity.
In contrast, WordPress offers over 11,000 free themes right out of the box. All of these themes are also completely customizable and you are only limited by your imagination with the drag and drop capabilities within WordPress themes that extend its customizability. You could also browse through hundreds of thousands of pre-designed themes that are for sale on many creative marketing places for as little as $10, or hire a professional web design company to create a fully customized WordPress website for your business.
If you are a beginner considering WordPress and Squarespace, you might be tempted to go with Squarespace initially to begin growing your online business. You will likely enjoy its features and ease of use for a while. However, as your business grows and inevitably matures and you will outgrow the limited capabilities that Squarespace has to offer and will want to switch from Squarespace to WordPress.
Luckily, you can seek the help of a professional website designer to help you move from Squarespace to WordPress and review the appropriate web hosts. Or, if you have already started with Squarespace and want to gain more control over your digital marketing and SEO, the same professionals can help you migrate from Squarespace to WordPress.
Multilanguage Support
The advent of online business websites makes it possible for users from all over the world to see your products and services. The obvious consideration here is whether or not users from these different countries will be able to understand what you have written on your website.
How will a Spanish-speaking person understand the products you are selling, and how will they navigate a website in a language that they do not understand?
Squarespace can automatically translate your website into English, German, Spanish, Italian, French, and Portuguese. You also can only accept currencies from countries that use Stripe or PayPal if you manage e-commerce websites. You can create multiple pages translated into different languages, but you would have to do this manually on Squarespace and you will also have to pay for each site you create. This can become quite expensive and tedious to manage over time. Not to mention a steeper learning curve.
While Squarespace can only be translated into six languages, you can translate your WordPress site into more than 70 different languages. When users go to your website, they can select their language and the entire site will be translated on the fly. If a language is not yet available on WordPress, you can translate it yourself and you won't have to pay for multiple websites.
These multi-language functions are not built into a default WordPress site, so you will have to install a plugin to help you create a multilingual website that is SEO-friendly. Overall, if you're looking to offer your site across multiple regions, counties or languages, the debate between Squarespace vs WordPress is simple – WordPress offers enterprise-level content management functionality in any language you choose and can also manage multiple websites through a single WordPress installation.
Data Portability
If you start your online business with a website builder like Squarespace vs WordPress, you want the peace of mind that you will be able to leave their platform and take your site with you if you are unhappy with their services. You also want to be able to take all of your data, your articles, and site content without any trouble and move your website to another platform.
In the end, the content that you create on your website belongs to you and you should ultimately be able to take it wherever you want.
The export feature on Squarespace is quite limited in that you can only export some parts of your data file. You can export your site pages, galleries, and one blog page. You can't export your e-commerce product pages, albums, audios, and videos. This means that you will be losing a lot of site content and will have to spend valuable time building up your website again.
It is very easy to export your data with WordPress and there are WordPress plugins available to make it even easier to use. WordPress comes with built-in tools that let you export your images, site content, themes, WordPress plugins, and your entire content database. You can then use the content management system to help you store your data as you change your web host. For more advanced users, WordPress also allows you to access all the code and content directly on the server via FTP to collect and move your themes and plugins anywhere you please – another advantage to using an open-source platform widening the debate between WordPress and Squarespace.
This is a great feature because it means that you won't lose any of the content you have made while building up your website on WordPress, no matter where you choose to go. You will be able to simply pick up where you left off on a different website builder platform if you so choose.
Final Thoughts on Squarespace vs WordPress
It should be quite clear from this comprehensive Squarespace vs WordPress comparison that although Squarespace offers one of the most easy-to-use website builders with a small learning curve, WordPress comes out on top for most users in the long run. If you are looking for a fast and cheap way to set up your website to get your startup off the ground then you might be tempted to go with Squarespace. However, in the end, your business will be better off with a custom WordPress site as it offers more features and greater customizability. WordPress offers a platform that can grow with your business and adapt to your changing needs and digital marketing goals whether you own a single site or multiple websites.
Don't worry if you have chosen Squarespace and want to switch to WordPress. It's quite simple to do and you can start utilizing the power of WordPress in no time! There are also many professional web design companies offering custom WordPress services that help you grow your business with custom WordPress websites.
Our expert WordPress developers have been creating custom WordPress websites for companies across North America since 2003. We're trusted by some of Canada's most exciting brands to design and build powerful WordPress platforms that turn users into customers. Everything we do is completely hand-crafted and tailored for each client's unique needs.
Contact us today to compare Squarespace vs WordPress and learn more about how our extensive WordPress development experience can help grow your online business.