15 Conversion Rate Optimization Best Practices to Boost Success
To make the most of the investment in your website and digital marketing initiatives it's important to continually test and optimize your website to ensure you are offering engaging and effective customer journeys – this is achieved most effectively by following CRO best practices. Focusing on your website's conversion rate optimization (CRO) as a key inbound marketing strategy for your business online is one of the most effective ways to turn existing traffic into more qualified leads. In the digital world, considering the visitor as a core part of your conversion optimization tactics will increase conversions and will give you the competitive edge you need.
If you're not up to speed on CRO, give our What is CRO? article a quick read first.
Research by Bain & Company found that more than 50% of companies currently use conversion rate optimization (CRO) to figure out exactly what moves more qualified leads further down the marketing funnel. This figure is set to increase to more than 80% by 2023. Businesses that nurture their leads and work to optimize their site's conversion rate when form submissions from website visitors drop experience a 50% increase in sales on average. The statistical significance of this is important as using this iterative process costs them 33% less to achieve success.
Every conversion counts. And this is why implementing CRO best practices is vital to the sales process and success of your company.
CRO is an integral part of our website design and development process and something we work on with many of our clients after their websites roll out and user feedback becomes available.
After twenty years of practicing conversion rate optimization, we've built a time-tested list of CRO best practices to follow.
To first define CRO, learn more in our article here.
1. Focus on the Big Picture
There is no magic button, blueprint, or one-size-fits-all conversion rate optimization strategy that you can use on your website, blog post and landing pages. For example, what works for another company may not work for you. The challenges and solutions another business has with conversion rates may not be even remotely the same as yours. And even if there are similarities, that doesn't mean their solutions are appropriate for your target audience. The key thing to remember about optimizing conversion rates is that it is a trial and error process that is always in motion.
The best conversion rate optimization (CRO) strategy that will work for you is the one best suited for your industry and further refined for your business.
Whether your conversion rate is optimal or not, it can always be better. It's important to ask why your qualified leads are not converting. To answer this, you need to understand the following:
Your sales/marketing funnel
The different types of website visitors you attract
Visitor intentions
User-experience issues within your website or marketing materials
What obstacles do visitors need to overcome to complete the conversion process?
2. Understand the Market
The next CRO best practice is that you need to know what your potential customers want. Understanding the market dynamics isn't about you and isn't what you think they want, solutions that you think might meet their needs but won't, or what relevant content you want to promote.
To turn more visitors into conversions and turn more profit, you need to understand the mechanics of desire. If you want your visitors to opt into getting a lead magnet, buying something, or signing up for a webinar, you need to give them something in return. In other words, your visitors need a compelling reason to take the action you want them to take to complete the conversion goal.
To find that reason, you need to know what your market wants and present a solution to their pain point in a way that engages them. Use language they would use. Appeal to their desires, not yours.
Make use of tools that analyze visitor behaviour and create a CRO program to run tests on a reasonable sample size. Examples of these tools are Google Analytics session recordings, heat maps, and click maps. They make sense of visitor behaviour and provide insight into why customers may hesitate on your conversion pages or even the ones that lead to them.
On your landing pages, you can start by running tests such as enter and exit surveys. These surveys help you dig deep into the psyche of your customers and identify obstacles in your funnel.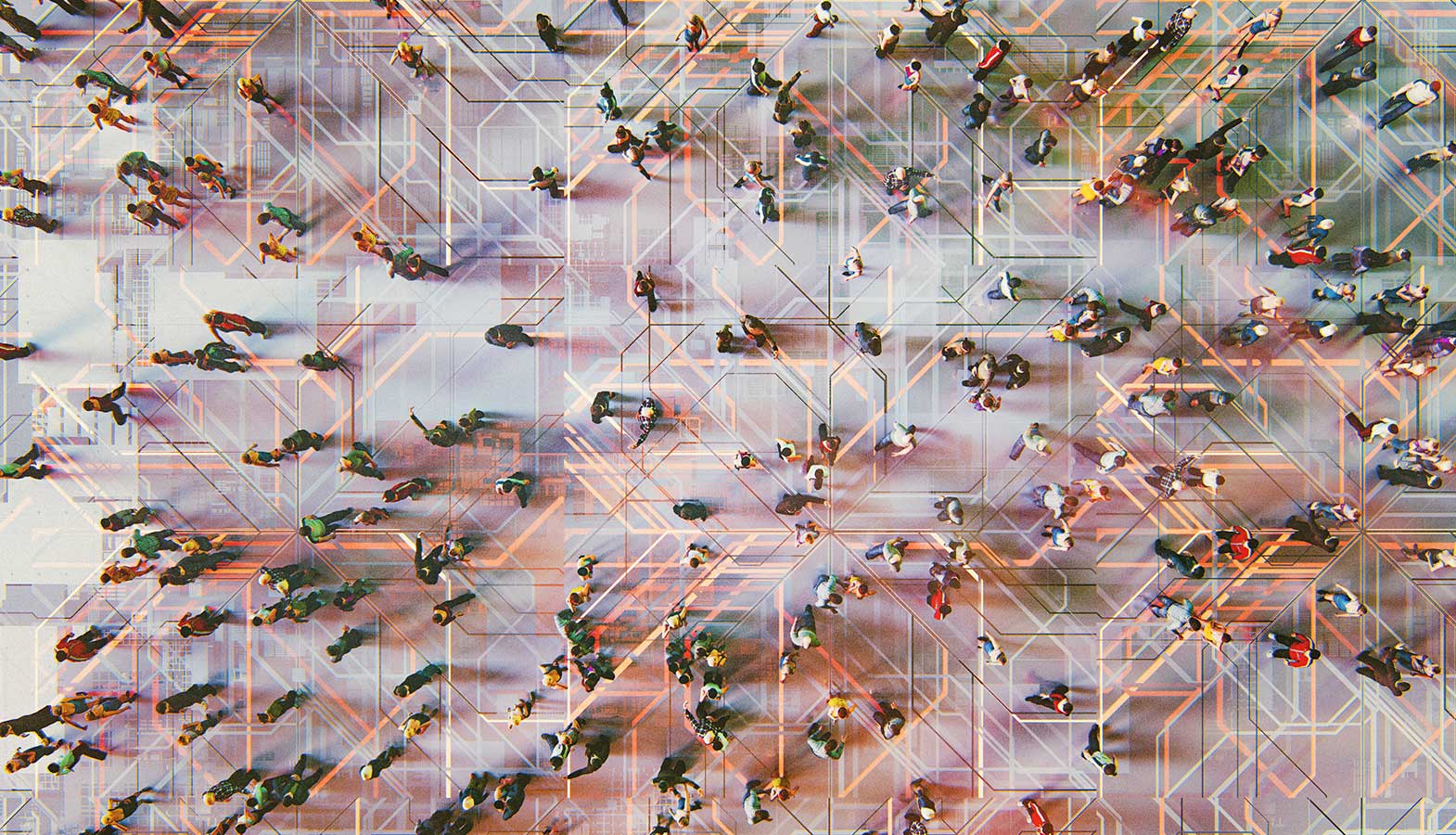 3. Build Relationships With Your Customers
Building relationships with your website visitors (even before they become customers) is a key CRO best practice. It's so easy to only focus on the product or service you are selling and the conversion goal you want to achieve. It's easy to forget about the human aspect; the person on the other end who interacts with the conversion and, ultimately, your product or service.
The best way to build a relationship with your prospective customer is to see it as an offline relationship where you "make friends" with your visitor first. This is a long and ongoing journey that starts with knowing your website. You need to know everything there is to know about your product features, including its strengths, potential, and weaknesses. To sell something, you need to know it inside and out.
Second, know your visitors, or "friends." Treat them according to their needs and ask what their pain points are, do they trust your company, and what would make the conversion journey easier for them.
And finally, build a long-lasting relationship by investing in continuous improvement. Don't just focus on a one-off conversion per customer and that's the end. Instead, see the potential of playing the long game. Treat your visitors well, and they will return the favour.
Collecting customer testimonials is a very effective method to convey social proof and improve CRO at the same time. If you're friendly with your customers and show them you care about them by listening to their needs, you're more likely to see increased sales.
4. Communicate With Your Customers
Most companies that implement tactics to improve their conversion rate are overconfident in thinking they know what their visitors want. Your analytics and data only show one side of the story. You can only truly empathize with the customers and find out what they really want when you communicate with them. Don't ignore the people behind the numbers.
Conduct interviews, use chatbots, feedback polls, and pop-ups to send out surveys. You can also consider online observation sessions where you do screen-sharing with customers and follow their conversion journey in real-time. As you track them on your landing page or website, ask them about their thoughts and opinions to identify obstacles and identify other aspects in your site that work well.
Don't focus on summarized groups of people or personas. To improve CRO and master the process, speak to the actual individuals and learn about their challenges within your site experience, what they'd like to see, what convinces them to convert, and so on. It's important to truly listen and present solutions where it makes sense. Observe their reaction. Refine your solution. Rinse and repeat.
5. Have Well-Defined Goals
The goals you have for your conversion rate optimization process should be backed by your quantitative and qualitative research. Don't think the obvious improvements will instantly transform a low conversion rate into a higher conversion rate. And don't think that you can implement the same strategy you found in a blog post or case study you read where the company achieved remarkable conversion results.
Unreasonable expectations and mirky goals only translate into a loss in ROI and disappointment.
You need a clear hypothesis, which you can only get from understanding the big picture and your target market by communicating with your customers and website users. From your hypothesis, you'd know what to start testing, why you are testing, and how to analyze the results to increase conversion rates.
Well-defined goals enhance your marketing funnel and customer journey and help to improve them with every experiment and test you run on different versions. They also save you time and money as you'll improve ROI and prevent wasted efforts (and time) on testing random elements on users.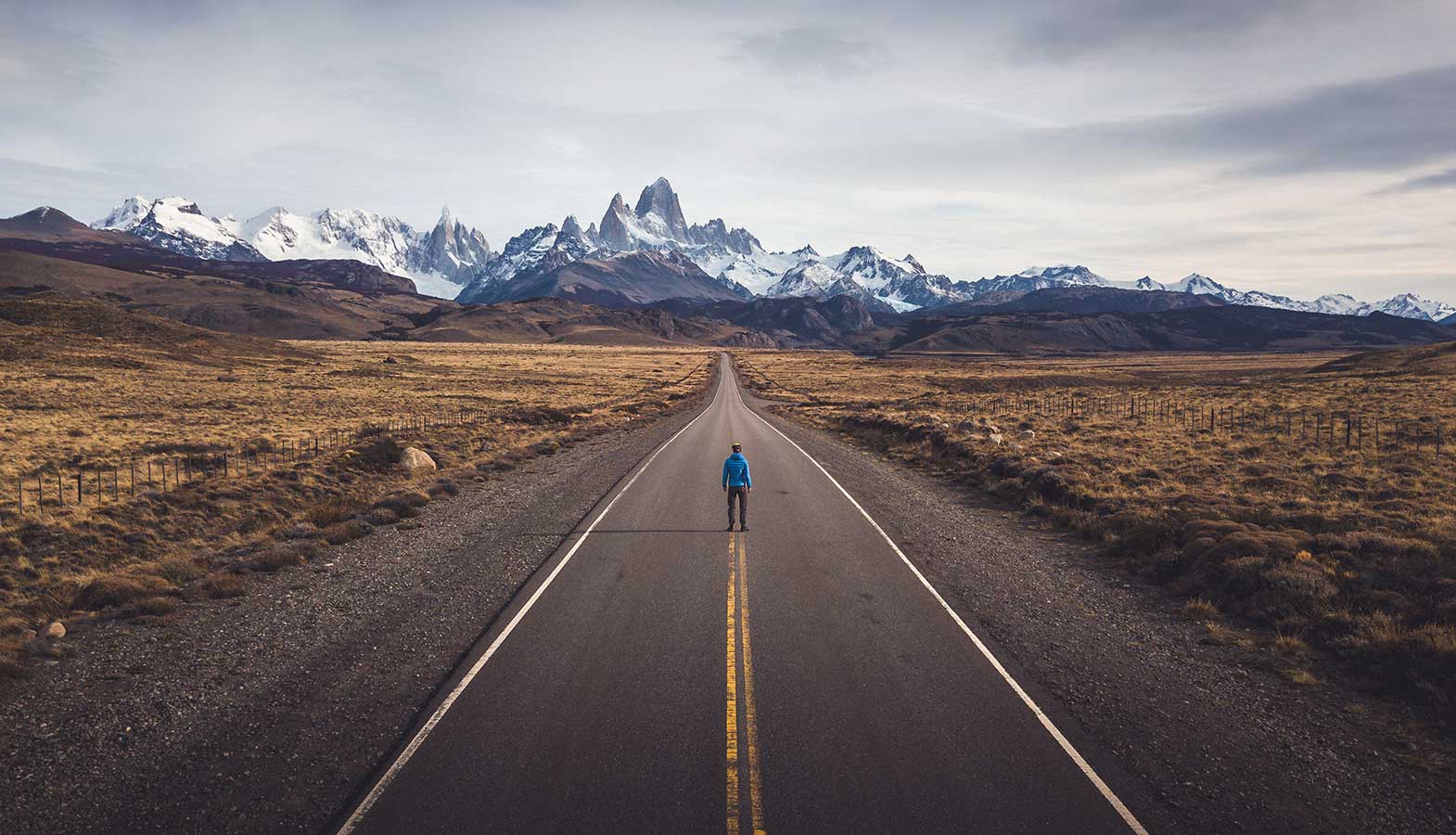 6. Prioritize Your CRO Roadmap
Guesswork with regard to your CRO strategy leads to random testing, which results in random optimizations and inconclusive results on your site. This translates into wasted efforts, no conversion increase, and no better understanding of your visitors or their behaviour.
What you need is a proper CRO roadmap. This is a step-by-step plan that you follow through the planning, prioritization, experimenting, testing, and implementation phases. As such, your roadmap embodies your strategic approach to conversion rate optimization.
With your roadmap in place, you are able to prioritize targeted tests that will yield bigger results (in terms of conversions and financial impact) in a shorter time.
7. Improve User Experience
Customers are a key part of a company's revenue. Thus, it's only logical to make changes to your website and optimization strategies that are customer-centric.
How can you improve the user experience to make it more focused on the customer?
To start, you can ensure there is clear communication so your visitors have no concerns. Navigation on your website should be user-friendly and your marketing funnel should address four elements from your customer's point of view. Users should be clear on what is expected from them, why they should care, why they should trust you, and where the first step is.
Follow best practices with web form design and simplify form fields. Don't ask for any personal information you don't need from users. You want to have as few form fields as possible for your visitors to complete. This will increase form submissions on your site.
Lastly, include a search bar on your website. This allows users to directly and easily search for what they are looking for on your site.
8. Be Clear
If the journey your visitor needs to follow and the desired actions they need to take are not clear, it spells disaster for your conversion optimization strategy. To remedy unclear journeys and goals, be as clear as possible. Your prospective customers should have complete clarity and understanding of what your offer is about, the value it provides to them, and what action you want them to take on your site.
Don't think you can win over users by tricking them into taking action. While this may work in the short term, you will lose your customers' trust, and this isn't ideal to maintain higher conversion rates.
Users need to have an initial motivation to take action. Then you can put methods in place to make it as easy as possible for them to take that desired action. Here are some tips:
have one clear goal per landing page,
ensure there are no distractions on the page,
eliminate unnecessary steps in the conversion journey. Every step that isn't needed increases the chances of your visitor abandoning their journey,
when your visitor takes the desired action, reward them. This doesn't need to be elaborate; simply ensure that you deliver on what was promised and meet their expectations. Say "congratulations" or "thank you" to positively reinforce their behaviour. This increases the likelihood of your customers completing similar desired actions again.
9. Optimize Your Content and Messaging
While following web design best practices is important, your content and messaging may be even more important to users. Start by improving your content before you tinker with the design elements on your web pages as content updates are quick and often don't require a significant budget.
Your messaging needs to convince people to take action with a strong value proposition. For example, something that, lets your visitor know why they should be interested and how your product/service solves their pain points.
Furthermore, your messaging and content should be streamlined from your acquisition channels, your landing pages, and your conversion pages. The best way to optimize your content is through running A/B tests on each element of your content, from the headline and subheads to the body copy and even the fine print.
For example, elements you'd need to test for an eCommerce website could include things like:
how you display your products
your product descriptions, benefits, and features lists, and
your "add to cart" and "pay now" buttons
The more you analyze, the more data you'll gather to figure out what works. Be consistent in your efforts and it'll pay off!
10. Emphasize Credibility and Value
Your company's credibility is a key driver to winning user trust and building social proof. You establish credibility through honesty, being ethical, demonstrating competence, and acting in the visitors' interest.
To optimize your conversions, you also need to emphasize the value the customer gets by converting. For this, you need a strong value proposition, and you need to show this to the visitor.
For example, something like "free shipping" is usually in the small print of the Ts and Cs. Emphasizing this to customers who value not paying for shipping could increase your conversions. Similarly, if you emphasize product or service features you know your customer will value, that can be a game-changer for them deciding to click "add to cart."
For the best results, you should have a clear understanding of your visitors' values. You can gain these valuable insights through interviews, testimonials, and polls.
11. Experiment and Test
Conversion rate optimization is both an art and a science. The science part is relatively easier than the art part. So, it's best to start with the science and then figure out the art.
As part of conversion science, the majority of conversion rate optimization is qualitative and quantitative research. A much smaller part is experimentation. Researching your target audience and your website will help you identify why customers aren't converting and what you can do better.
Imagine this scenario: A senior citizen wants to buy your amazing product – a magnifying glass – that helps them read small print. They are reading through your product landing page, and your messaging is A+ in sales worthiness. They are ready to click "Buy now" … but where is the button? Your visitor wonders how they can make their purchase.
This non-existing or difficult-to-find CTA button is an example of why customers may not be converting. In this case, this button is what you need to optimize through testing and experimenting.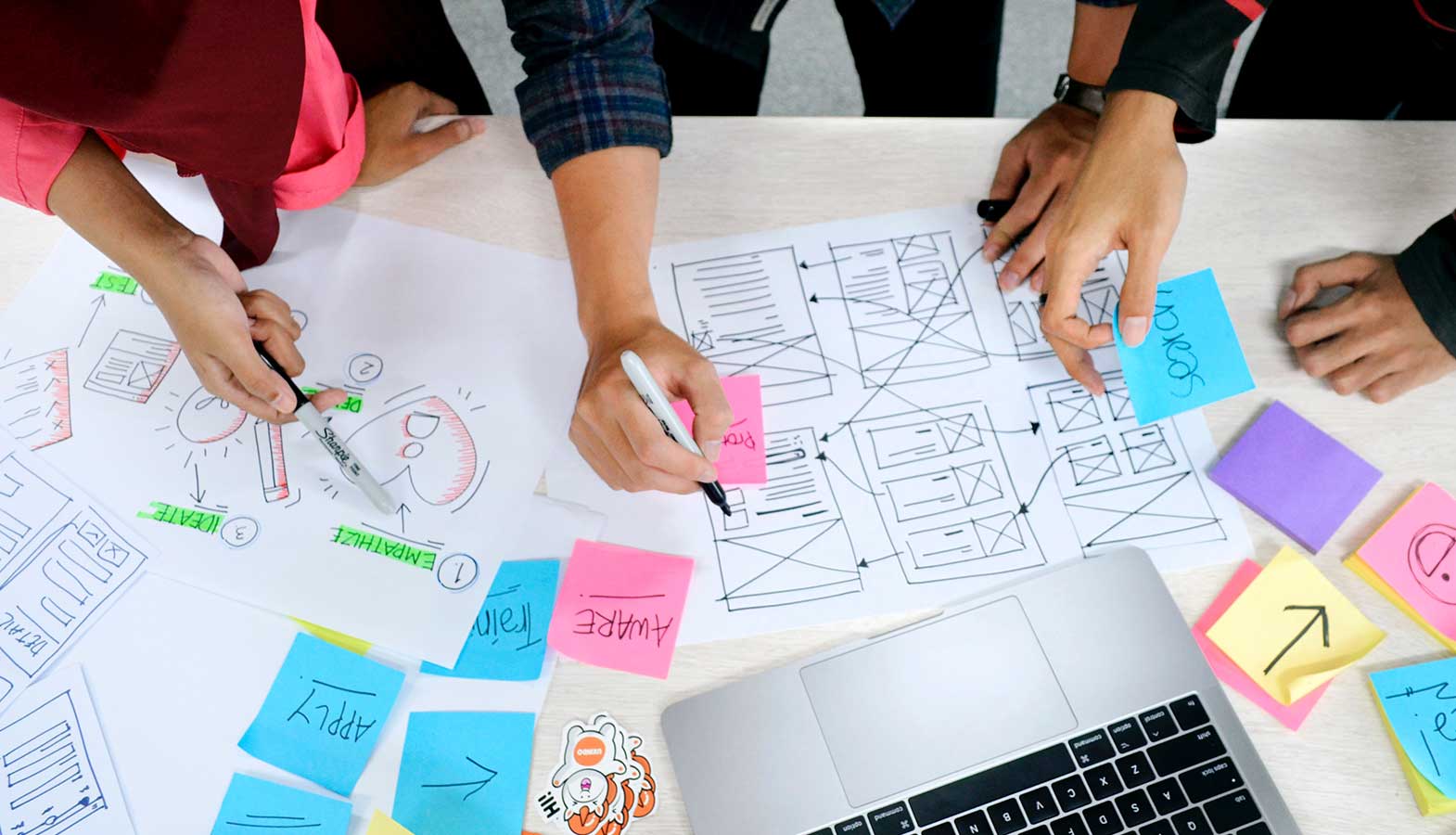 How to Plan Systematic Experiments and Tests
By understanding what you need to optimize, you can plan your experiments and tests. The goal of experimenting isn't to try random things. Instead, you should use experimentation to solve the problems you identified. As such, you need to consider the impact your solutions will have on your conversion rate. By solving problems and implementing solutions, your conversion rate will increase.
You should approach your research, experimentation, and testing systematically. Start in a focused area and then scale your conversion rate optimization strategy from there.
Implement the PIE framework to test your website. The "P" is for potential. How much can you improve your web page? The "I" is for importance. How valuable is your offer and landing page or website? The last letter, "E," is for ease. How easy is it to run the tests?
The PIE framework helps you assign prioritization. This way, you'll know which pages to analyze first since you can't optimize all your web pages at once. Give each piece of the prioritization framework a score out of 10. The page that scores the highest is the one that you should study and optimize first.
Get your CRO strategy underway and start your research and experimentation into a strategic area. This will result in quick wins, conversion-wise, which allows you to build momentum. You can then test and optimize more elements to improve your customer journey through your sales funnel.
12. Don't Use Early Test Data
Another CRO best practice is to not tweak your running experiment. Many testing software programs allow you to stop running a test. Many CRO professionals then use this early data to do conversion rate optimization.
Reasons to not use the early test data would be that it is inconclusive, it has too many variables, and it hasn't been refined yet. Early data cannot be effectively optimized for these reasons.
It is best to let the testing software run its course, at least until the test has reached a 95% statistical significance.
13. Validate Your Tests
There are various ways to use your testing practices, whether you run A/B, multivariate, or other kinds of conversion rate tests. One is to validate your results to ensure you didn't end up settling on an outlier.
You can retest your results by testing your winning design against the control in an A/B test. Running another split test helps you minimize the effects any outside variables may have had.
14. Measure Micro Conversions
Macro conversions are the end goal in your sales funnel and these have a direct impact on the net profit of your company. Micro conversions are the actions or steps a visitor takes that lead to the end goal. The more micro-conversions completed by the customer, the more they progress towards the end goal on your website.
For example: For an eCommerce company, a macro conversion would be a visitor making a purchase. A micro conversion would be a new user registration, a sign-up to a newsletter, or adding products to their cart.
As part of CRO best practices, you should be measuring these micro conversions. This is especially true if you don't have a lot of website traffic. You can test and experiment with the micro-conversions as they are measurable and enable you to see the results of your optimizations.
The significance of measuring micro-conversions is that it also gives you insight into your website visitor behaviour, which you can categorize. Use this data to identify elements to change.
For example, you have a web design and development agency. Your website navigation leads a user to the following main pages: Services, Process, Case Studies, Blog, About Us, Contact Us, and Work for Us. A visitor who only visits your "Work for Us" or "Join the Team" page most likely isn't interested in any of the services you provide, and thus, won't "buy" from you.
Micro conversions are useful in other ways too. It helps you to nurture leads, measure how effective a communication channel is, and build effective conversion funnels.
15. Document Results and Learn From Them
Who likes to repeat errors, especially if they can be avoided? Part of any CRO strategy is documenting the results from your CRO tests so you can learn from your experiments, tests, and results.
Every step taken in your strategic conversion rate optimization process should be noted. By doing so, you can repeat what worked well and change what didn't. Your notes will help you improve your testing process so you can allocate these winning attributes in your other channels, segments, and strategies.
For example, after every test, you should ask the following questions:
What are the losing designs? What are the winning designs?
Why are the losing designs contributing to failed conversions?
How can you further optimize winning designs to increase your conversion rate even more?
What can you learn about your visitors and conversion funnel by examining the losing designs?
What can you learn about your visitors and conversion funnel by examining the winning designs?
Are there any new questions you need to ask your visitors based on the test results? What are they? Can you ask previous questions in a new way to gather more information?
How can you implement the same goals and expectations across multiple platforms and channels?
Answer these logically to get the best insights and data to help you expand on your conversion rate optimization tactics.
Final Thoughts
Conversion rate optimization is a crucial process to increase your website traffic and revenue, outrank your competitors, and boost your conversion rate. It all starts and ends with the website visitor. What makes them click? What optimized elements in your conversion funnel drive them to convert?
Start by understanding these elements. Have well-defined goals, a CRO roadmap, and credibility. Run experiments and tests, analyze the data, optimize, retest, and optimize some more!
To learn more about our conversion rate best practices and how we can use these strategies to grow your business contact us.