Whether you're starting a new business or transitioning from a brick and mortar shop, an eCommerce store is a must in 2021.
If there was ever a time to consider starting an eCommerce business, it would be right now. Failing to plan for the future has proven to be the downfall of many major corporations, many of which are still scrambling to put together an online store. In recent years we've seen retail giants like Sears, Target, and other retailers large and small close.
Why? Because many businesses did not foresee how technology was ushering us into the digital era and they believed there was no rush to build a future-forward online store. Powerhouses like Amazon did, and the retailers that enjoy success today took note.
As we're all going through the COVID-19 pandemic together, businesses across the world are now looking into how to start an online eCommerce business in 2021. They realize it could be the difference between survival or closing their doors forever as the rolling lockdowns continue to squeeze their bottom line.
Starting an eCommerce business when you're operating a brick and mortar business comes with a lot of emotions. There's an emotional attachment to personal interactions with your customers in-store. Then there's the uncertainty of reaching the same level of success online shifting to an eCommerce store.
For the small business owner or entrepreneur ready to start an eCommerce business from scratch, it's going to be easier. You're starting with a clean slate and there are no customers to transition online or retarget to your e-commerce business. Plus, you're not trying to mirror prior successes.
Depending on your product or service, your strategy to roll out a successful online store will differ, but at the heart of any business start-up, is knowing how to utilize the tools available to better market and sell your product.
This article is designed to make sure you understand the important steps to transition your business online and provide you with the best practices and top tips on how to start an eCommerce business in 2021 and create a successful online presence.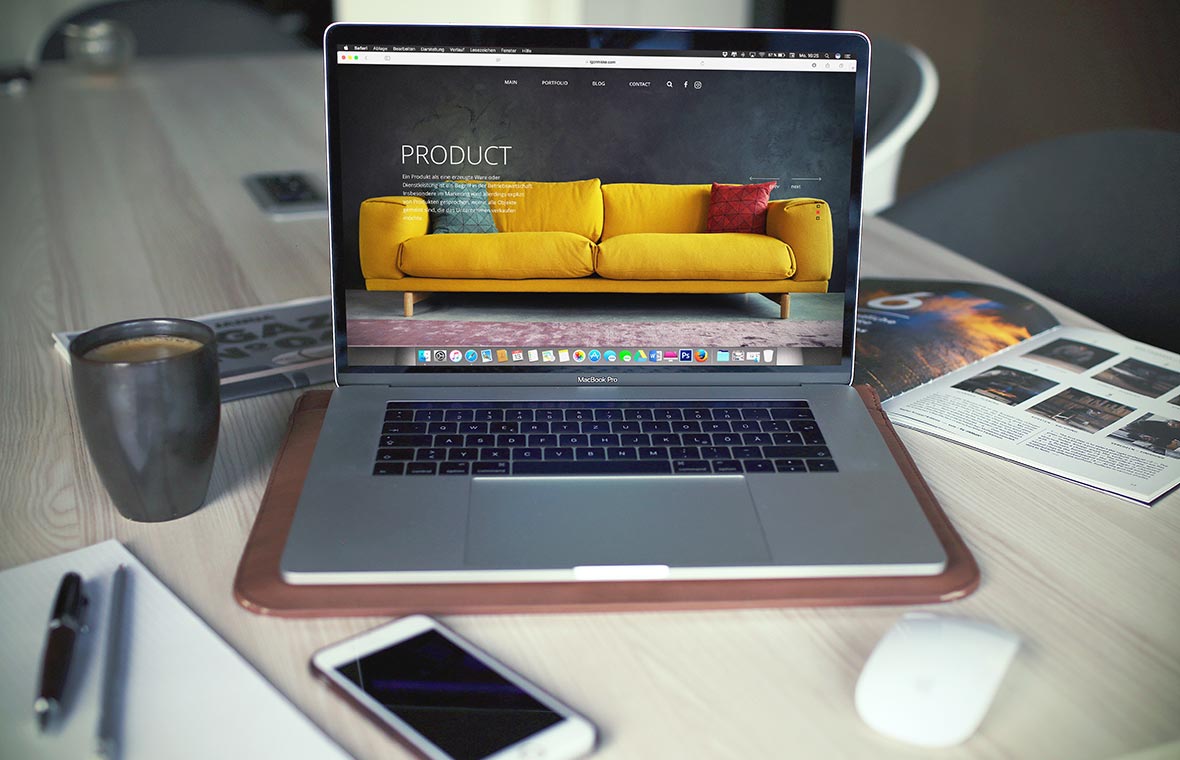 How to Start an Online eCommerce Business When You Already Have a Brick and Mortar Store
An existing business planning to expand by creating an online presence to strengthen its current operations is already on the right track. Most business models and marketing strategies benefit from a simple eCommerce platform like Shopify. Shopify's eCommerce software is quick and easy to set up on your own without the need for a professional website designer or web developer. However, for businesses serious about building a strong online brand, a custom WordPress website will almost always be the best path to ensure the online store delivers a truly complete experience to its customers.
When people think of an eCommerce store the first thought is usually retail. Although retail makes up a huge portion of eCommerce sites, savvy service providers, entrepreneurs, and restaurant owners can modify their business structure with relative ease to begin selling products and services online as well.
Service providers, whether doctors, spas, stylists, or gyms, etc., can move their booking services online with a simple eCommerce store while entrepreneurs can go a long way in brand building. Restaurants can't serve food online obviously, but they can allow customers to book reservations, purchase gift cards and place delivery orders online.
For an existing small business, you really want to hire a professional who can convert your physical operations into a successful eCommerce business site and mirror the customer experience with your brand name online.
1. Do Industry Research
It's never a good idea to jump headfirst into a big endeavour before doing your own research. You'll want to invest in a market research study to make sure your industry is right for an eCommerce platform and then prepare a detailed business plan.
Doing industry research allows you to learn what has worked for other eCommerce businesses and what has not before investing a dime. Check out what others in your industry are doing and what type of eCommerce store they've built. Are there competitors in your area or niche that have already created a successful eCommerce brand? What can you model from their site functionality?
Industry research allows you to see what's working for your competitor's eCommerce store and what's not. Look for ways you can build on their success and enhance customer service to improve upon your small business.
2. Make Sure Your Domain Name Is Available
There's a possibility your business name may not be available when it comes to choosing a domain name. Don't panic! It's possible the name is already owned by someone else, but may also be for sale. Try to negotiate a reasonable price and budget for domain name procurement in your business plan.
When you're ready to start, if getting your business name isn't possible, you'll need to create a name that's similar so that your customers can still easily find and recognize your eCommerce business. Platforms like KnowEm allow you to check for brand names across domain services and numerous other sites.
Things to consider when registering a domain name include:
Choose a name that's easy to remember
Try to avoid using numbers
For branding purposes, consider registering domains similar to yours
Avoid a long and wordy domain name
Using the second-level domain ".CA" is a country code top-level domain (ccTLDs). While .com is considered generic.
3. Build the eCommerce Website
Keep in mind that an online eCommerce website needs to provide the same personality and customer experience as your brick and mortar store. You're not only reaching new consumers when you launch an online business but are still serving your existing clientele that is familiar with your products. Don't make things confusing or difficult to follow. Focus on selling the products you are already an expert in and trust the content marketing and various marketing strategies to professional designers.
Your website should also offer a user interface design created with your target audience in mind. If you cater to a more mature target market, stay away from flashy sites with a lot of bells and whistles when selling products in the eCommerce space.
Understand that younger customers are more engaged with images and videos and they are also more likely to access your eCommerce business via mobile devices. When designing your eCommerce store you may also consider a native app if you're entering the enterprise eCommerce space. A native app can offer more powerful eCommerce store features and product management in some instances. An app will also allow you to better control the entire customer experience associated with your eCommerce business.
4. Consider Rebranding
Starting an eCommerce store for your small business is a good time to think about rebranding your existing brick and mortar shop as you're entering a transitional period. A rebrand can be as simple as changing your colour scheme, or as in-depth as creating a new logo and tagline all together.
Take the decision to rebrand an existing small business seriously as selling products online is in many ways different than the experience within a brick and mortar store. Some reasons to rebrand include new ownership, breathing new life back into the business, an evolving target market, or keeping up with new eCommerce business models and trends.
5. Plan a Launch Campaign
Start planning now for the future launch of your eCommerce business. Make it a big deal and cause for celebration. Invest in both local advertising and online marketing as you'll want to reach your current and future audience. Content marketing is a driving factor in the online business world and if you're new to eCommerce it's best to hire a professional to help with the transition. Content marketing can help business owners capitalize on the news and excitement of moving online through email marketing, paid advertising and other digital campaigns around their brand name.
A successful launch is a way to let people know you and your products aren't planning on going anywhere. You will show that you're an entrepreneur that is in touch with what your customer base wants and you understand the changes taking place around the world. You are showing everyone that you're willing and able to stay viable.
Different segments of the population interact with online businesses differently. Show your diversity by offering different ways consumers can engage with your business and eCommerce store.
How to Start an eCommerce Business From Scratch
If you want to start an eCommerce business from scratch there are a few additional steps compared to adding an eCommerce store to an existing business. Chances are, you're looking into a new business opportunity or launching a new concept because of lessons you've learned during the pandemic.
The first thing to understand is that a new business will take more time to grow than it will to get an online store up and running. The good news is, the economy was already experiencing growth in online businesses before COVID-19 swept around the globe and froze the global economy. The pandemic just gave it a boost as more people turned to online shopping after malls and stores temporarily closed.
In fact, retail e-commerce sales nearly doubled as more retailers turned to online sales to re-invent and save their business.
Once you've committed and are ready to start an eCommerce business, you'll need to narrow down the options and follow this step by step guide.
1. Decide What Product or Service You'll Offer
Unless starting an eCommerce business was already on your radar, you'll need to decide what products or services you want to offer to your customer base. Make sure the first thing you do is to create a list of things you're interested in. This isn't a necessity but people are more likely to stick with something they enjoy doing. This will help you to develop a solid business plan and help clarify which eCommerce software you should consider.
A fashionista may want to sell clothing. Someone who loves interior design may want to look into home décor. While a pet lover's interest could go towards items that appeal to pet owners.
For any retail business, there is a bottomless pit of things you can sell online. A savvy entrepreneur will do the necessary market research to see what's trending and what's needed to get the business up and running.
2. Choose a Business Name
Choosing a name for your business is a fun part of the process. It can also be an agonizing part if the name you want is already taken. Make sure to create a list of your top business names just in case your first choice is gone. You can also do a domain name search to see what else is available for your online store.
The easiest way to do this is to do a simple internet search to see if the name is already taken. Extend the search to include various domain names and scour social media platforms as well.
Extend your search to include national databases and registered trade names to cover all your bases.
3. Register Your Business
Now that you know which products to sell, it's time to get your business established. Research the processes to follow for the type of business you're registering to abide by the rules and regulations of your region first. The next step is filing a business declaration page to reserve the business name.
For this process, you'll need to provide basic information about the business including:
Name of the company
The type of company
Address
Partnerships
Day of the declaration
Information on each partner
Authorizing officers
To find the exact steps, locate the agency for your province. Those looking to operate an online business from outside of Canada will need to do further research within their own country. There are different steps and requirements for most countries around the world.
There are also fees associated with registering your business, so be sure to budget these into your business plan.
4. Create a Logo, Tagline, and Colour Scheme
Getting a business registered is an important hurdle to get over, and the next step is creating the logo, tagline, and colour scheme. These items are important for branding eCommerce businesses and making sure your online store is engaging and offers a memorable brand experience.
Every business is unique in its own way, and there are things to separate your business from the competition. Design a unique logo that is easily memorable to customers. It's easy to use an online app or web platform to create your own logo, but remember, thousands of other people in your niche are using the same program each year and will end up with similar-looking logo designs as these platforms rely on templates. If it's feasible and within your budget, hire a professional logo designer to help create the foundation for your new online business.
A professional graphic designer can create a logo that speaks to your brand messaging and personality and won't be seen on numerous other websites.
Taglines aren't required but sometimes provide added flair to a business name. It's a catchy phrase that shouldn't go beyond six or seven words.
When it comes to colour schemes, choose colours you love because they will become a part of your brand. These colours will appear on the eCommerce business website, social media, marketing ads, packaging, and more.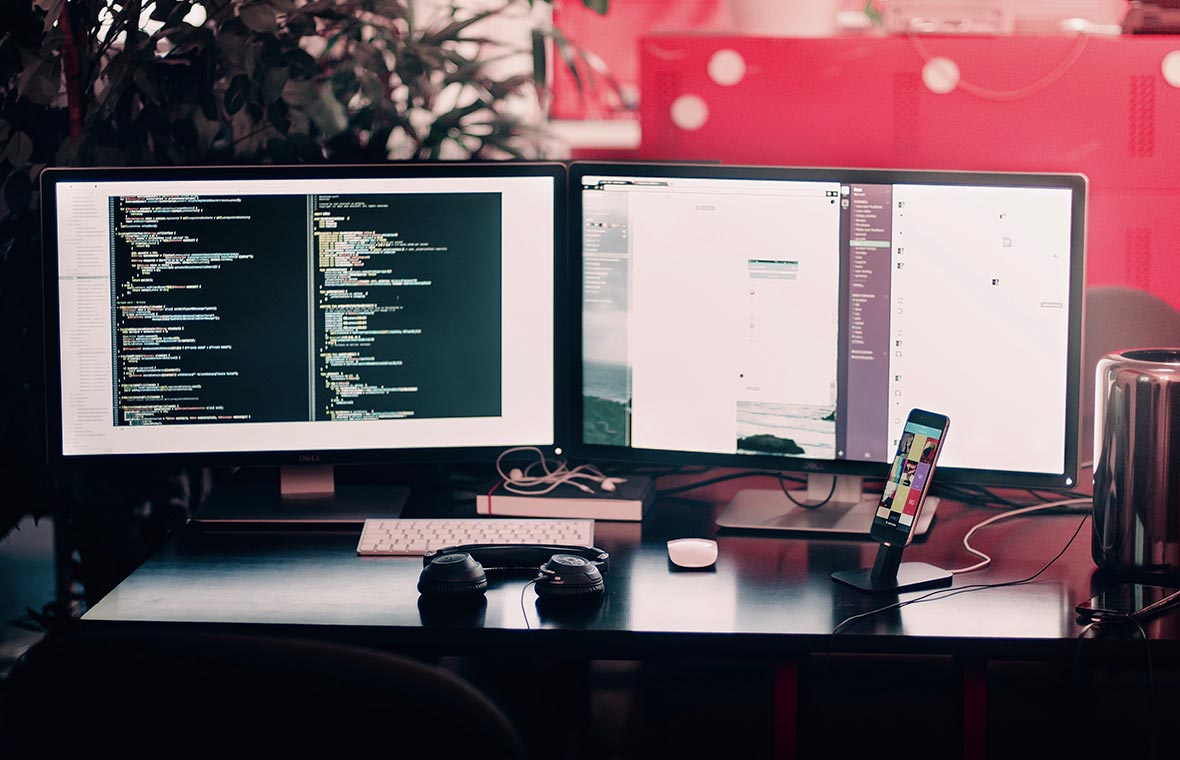 Choosing the Right eCommerce Software
Now we're getting to the fun part on how to start an eCommerce business. At this point, it doesn't matter if you have an existing business or this is your first shot at entrepreneurship.
It's time to choose the right eCommerce software for your online business.
1. Weighing the Pros and Cons
No two business models will be exactly the same. In business, we have to do comparison shopping and weigh the pros and cons between platforms like Shopify and WooCommerce among others. When starting an eCommerce business, it's important to understand the needs of the business before choosing an eCommerce platform that will power your site.
Not every eCommerce platform is built the same. Companies recognize businesses have different needs based on their size and reach. A company reaching a certain demographic may have fewer demands than a company reaching a global audience.
Make a list of requirements before researching different platforms. Next, research the pros and cons of each and determine which one's best suited for your website.
2. Fees Matter
eCommerce platforms are not free in most cases. There will be upfront costs, backend costs and maintenance fees. Make sure to consider these investments when it comes to pricing your products.
A decision needs to be made on shipping and handling fees. Are they included in pricing or are they add-on costs?
Most, eCommerce platforms have a monthly or annual fee. This is the charge for using their application or software. Some platforms offer hosting services and apps that are compatible with most websites and content management systems, like WordPress.
You'll have to decide which is best for your eCommerce business.
Whether you're using a hosted eCommerce platform or develop a custom eCommerce website on an open-source tool like WooCommerce, check for a pricing structure based on your business size and classification. A person selling arts and crafts shouldn't pay the same hosting fees as someone considered an enterprise-level online store.
Next up, is transaction fees. Although you're paying an annual fee for the e-commerce or hosting service there are most likely going to be per-transaction fees that will vary depending on the payment processor you use. This is the amount you're charged every time a customer makes a purchase in your eCommerce store.
Since the business is online, there are no cash transactions. Everything is paid for using a credit or debit card. Your eCommerce business can also offer Automatic Clearing House (ACH) or Electronic Funds Transfer (EFT), where the customer allows your business to draft money from their bank account in some instances.
3. Delivering Products
How will your customers receive their products? This is a critical step that cannot be overlooked and there are several variables in this phase when you start an eCommerce business.
An eCommerce business can operate in several ways.
The products are warehoused by you, so you're responsible for getting the product to the customer
You're acting as a third-party seller, although you're the face of the business, the product is actually coming from the manufacturer
You're using a fulfilment service, and the products are stored at a warehouse, and orders are fulfilled by a company other than your own
This decision comes down to cost. A deciding factor is how much product you anticipate selling. At this point, your overall profit margin is the bottom line.
4. Inventory Control
Whether your inventory is managed in-house or in a warehouse across the country, you need to be able to monitor how many units of each product you have in real-time. There are applications that can be integrated into your eCommerce website to help you do this. It's also one of the most important features to look for in an eCommerce platform.
One of the benefits of having a custom eCommerce website built to your unique specifications is that you can get everything you need tailored to meet your specific goals.
Since we are in an app-driven era, it's also possible to research various inventory management apps in advance to find the one that's best for your online business needs.
You've made it this far...
We hope you're finding this content useful. Let us help you achieve your goals.
Get a Quote
Marketing an Online Business
When you start an online business, you'll need a well crafted digital marketing strategy. Search Engine Optimization (SEO), social media marketing, Google ads, and more will help you get noticed right out of the gate. Online businesses need to invest in some form of online marketing, even if it's as simple as SEO as that's where the customers are.
There are too many online marketing tools available to name here, but the key to your success is figuring out which strategies work best for your brand. This is where hiring a professional digital marketing team pays for itself. If outsourcing your marketing is not in the budget and you're new to running a business, now may be the time to take a few online marketing classes. If possible invest in a e-Commerce marketing specialist.
For your eCommerce business to enjoy success, consider the following methods for marketing your business.
1. SEO
Search Engine Optimization is the marketing technique that will help get your eCommerce website to the top of the search engine results pages. This is a long term endeavour but ultimately reaps the most rewards once success is achieved. There are several techniques used to help sites like Google to recognize your business. They include:
Keywords
Product descriptions
Link building
Consistent and quality content
Images and videos
With the correct SEO strategy, you'll have the tools needed to cross-promote your website on various social media platforms.
2. Social Media
Social media isn't only about connecting with family and friends. It's also where the majority of your online customers are found. Most social media platforms now offer products for businesses to market to their online audience.
Not all social media is created equal, so you'll need to understand which platforms are best suited for your business. Understand your client-base and where they are most likely to spend time online.
Build a social media business page for your eCommerce business that's separate from your personal profiles. You want to use this as an opportunity to build your eCommerce brand and create a sales funnel.
Plus, platforms like Facebook do not want you to conduct business on personal profile pages. They have created tools to help business owners attract and interact with consumers.
3. Paid Advertising
Paid advertising often provides a better return on investment and better targeting options when done online. Instead of paying for 10K postcards to get mailed in a designated region, you'll only pay per click or per view.
Google alone processes over 3.5 billion searches per day. This presents the potential for greater reach than traditional marketing.
Add to this, advertising options on various social media platforms and email marketing, and your reach becomes infinite.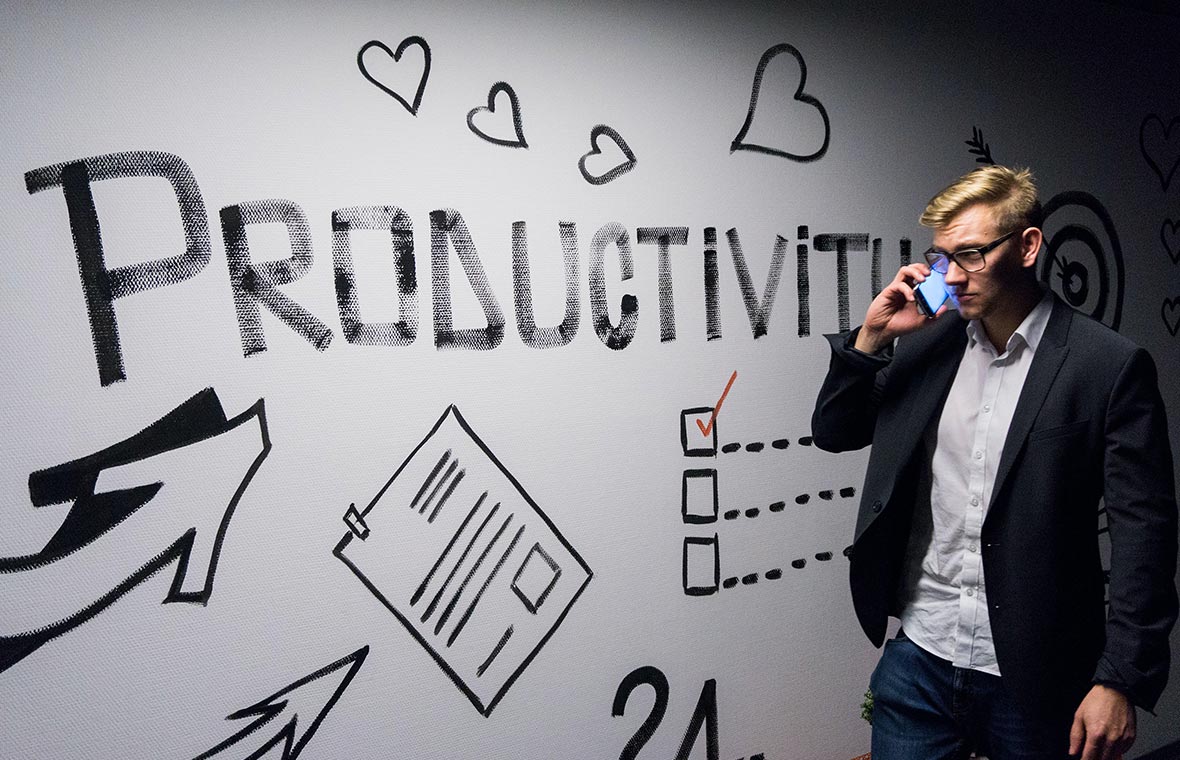 Measuring Your Success
The future of eCommerce is bright, and the opportunity for income growth is in your favour. It doesn't matter if you're trying to replace the income from a job loss or looking for residual income, the potential is there. It's just a matter of making educated decisions, finding the right products to sell and ensuring that when you start an eCommerce business you do it right.
Understanding how to start an eCommerce business comes with many milestones. Once you're up and running and the sales are flowing in, you'll need a mechanism in place to measure how your business is doing.
Are you making a profit, breaking even, or operating at a loss? To get to this information and drill down to the money flow, you'll need to follow the analytical data and insights.
1. Choose the eCommerce Platform that Offers Analytical Data
Numbers matter when it comes to your performance. The eCommerce platform you choose must offer analytical data. This data will show you how many people visited your site, which pages they visited, and how long they interacted with the content.
Compare this data to your actual online store sales. Was the transaction completed or was the cart abandoned?
With the information gained from your analytics, begin to strategize best practices to reach your non-buying visitors. Investing in Google's retargeting campaigns can help reach consumers that showed interest in a product but did not make a purchase.
Implement shopping cart recovery tools to get clients back to your website that abandoned their carts. This process allows you to send marketing emails featuring the items left in the cart. You can also inquire to learn if there was an issue with the checkout process and fine tune your online store over time.
2. Incorporate Reporting from Google Analytics
Google is at the core of all things online. Their analytics software allows you to pull data from multiple locations online. This way you can learn where traffic is flowing from on the internet.
It also provides great insights into how people are interacting with your digital ads, various traffic sources, time spent on your website, and bounce rates. Google Analytics also allows you to narrow down your audience. Plus, it offers insight into different geographical locations.
3. Infuse Data from Social Media Business Pages
Each social media platform offering business segregation will have its own reporting. This data will help you create improved ad targeting campaigns on the sites. You also get a look at how people are responding to your ads.
If there's a need to tweak the ad, it gets done in real-time.
eCommerce Businesses Are the Future
Knowing how to start an eCommerce business makes the start-up process easier. However, as a business owner, you may not have the time or confidence to get the job done right the first time around. Don't let your plans or budget go to waste.
There are many do-it-yourself companies equipped to get your eCommerce business up and running with the latest technology and they can work within just about any industry or niche to guide you on best practices to reach your intended target market.
However, for business owners serious about carving out an online space, hiring a professional web design agency to research, advise and develop a hand-crafted eCommerce website is a must. Our team of expert eCommerce web designers and developers offer a wealth of experience in helping businesses of all sizes achieve their online business goals. We specialize in custom WordPress website design, branding, Search Engine Optimization, and more.
Click here to start a conversation that will open the door to your online eCommerce business. We'll follow up with an initial project overview and a high-level quote to get the ball rolling.