How to Find the Best eCommerce Platforms for Your Business
The "death of retail" might be a term that you've heard thrown around in recent years. The validity of the statement has been the subject of much debate. Many who believe that it is true cite eCommerce as one of the biggest contributing factors to traditional retail's demise. While other sources claim that the statement is an exaggeration, there is no denying the fact that the eCommerce business is booming.
Over the last ten years, eCommerce sales in North America alone have grown from less than 5% of all retail sales to 21% of total sales. Even more significant is the growth since 2019 where online store sales only accounted for 16% of total retail sales. While the Covid-19 pandemic has likely contributed to this most recent growth, the statistics still show consistent growth over the past decade.
What To Consider When Choosing An eCommerce Platform
When finding the best eCommerce platform for your business, there are many factors to consider. Let's take a look at some of the main points you should consider when researching the best eCommerce platform for your business.
Pricing
First on your list of considerations to choose the best eCommerce platform may be affordability. Particularly if you are a beginner when it comes to managing an eCommerce site, you may want to look at the cheapest options to get your feet wet. This makes sense – especially if you are a small business.
However, it is important to bear in mind that spending a little bit more may be worth it if it results in a more seamless customer experience. It's essential that your eCommerce platform enables easy, frictionless transactions so that your customers will continue to purchase from you.
So, eCommerce functionality and user experience should not be compromised for the sake of a cheaper option. Many top eCommerce platforms include an easy-to-use website builder to help you get set up and feature drag and drop functionality to make it simple to get your business web page up and running.
Platforms like Shopify, Squarespace and Wix are considered top eCommerce website builders known to focus on ease of use and are very reasonably priced for a beginner in the eCommerce field. These closed eCommerce platforms do not offer the same customization options, SEO features and control that an open-source platform like WordPress and WooCommerce offers larger or more advanced businesses.
SEO Capabilities
While a good marketing strategy goes a long way, Search Engine Optimization (SEO for short) is crucial for online businesses. No one can buy from your store if they can't find it easily online.
Many top eCommerce platforms offer tools to assist you with your SEO. As it is a specialization on its own, SEO may not be something that smaller businesses can dedicate a lot of resources to. An eCommerce platform that makes this easier on the website owner is therefore of great benefit.
Integrations
An important thing to consider when choosing the best eCommerce platform is its ability to integrate with plugins or external services. Many eCommerce platforms may come with helpful tools that you can use to run your business. But, it's important that your online store has all the features and functions that you need to best market your products and services.
Consider the tools and plugins you already use to run your business and check whether those will work with the eCommerce platform you want to use. Important apps and plugins that you want to integrate with your online store could include ones that help with accounting, marketing, customer rewards, and shipping.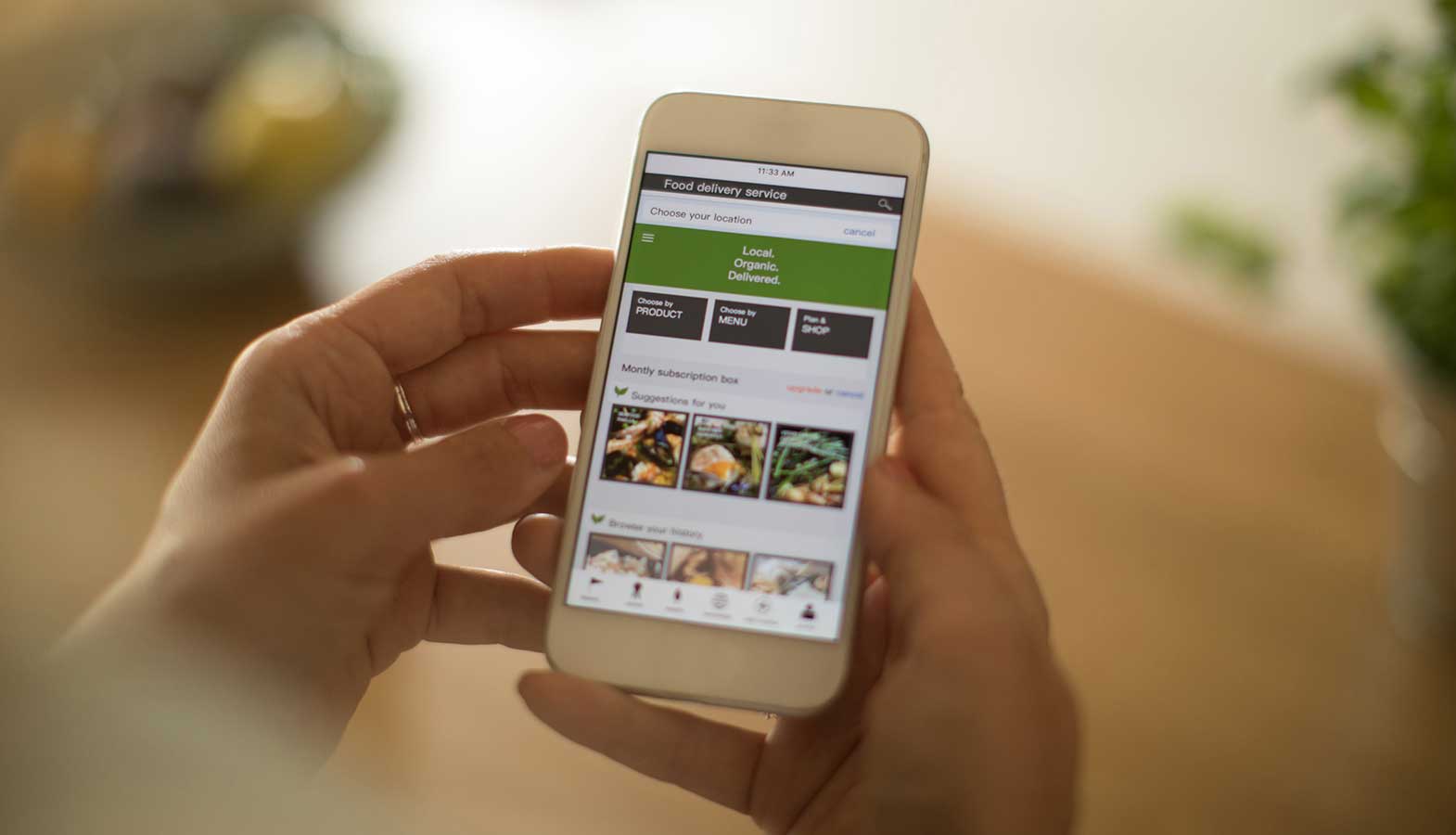 Mobile-Friendliness
With almost 60% of searches coming from mobile phones, it is crucial that your eCommerce site is mobile-friendly. People want convenience and they want to be able to buy what they need now.
If your online store is not mobile-friendly, potential customers would need to access it from a desktop computer in order to make a purchase. If this is the case, they may just search for a competing store that they can access more easily instead of purchasing from you.
Hiring a web designer to create a responsive website design is important to the success of your eCommerce business.
Customer Support
Customer support features for you as the online store owner and for your customers can be exceedingly helpful. When it comes to eCommerce, server downtime can be a major problem and it's something that is out of your control. If your servers crash, your customers will have problems and it could damage your reputation as a trusted online business.
As such, choosing an eCommerce platform with 24/7 customer support is very important so that you can always contact someone for help getting your online store up and running again.
Security
Last, but certainly not least, you need to choose an eCommerce platform with good security. Web security is a massive concern among customers as well. People want to know that they are entering their credit card information into a trustworthy site.
Make sure that the eCommerce platform you pick is PCI (Payment Card Industry) compliant and that it supports HTTPS/SSL for secure transactions.
6 Best eCommerce Platforms in 2023
A thorough understanding of the factors that contribute to an excellent eCommerce website will help you choose the best eCommerce platform for your needs. Now that we have a better idea of these, let's look at some of the best eCommerce platforms available.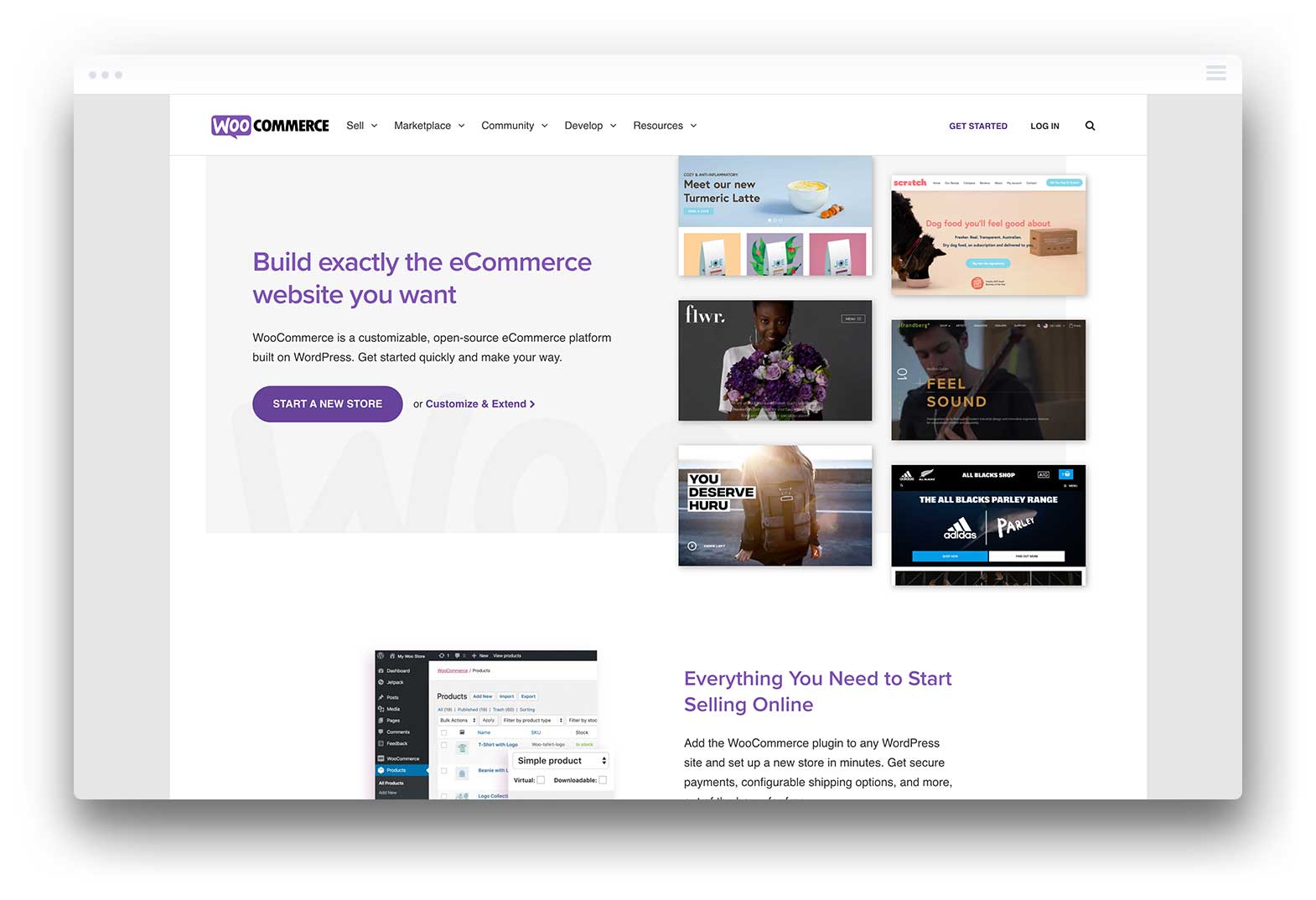 WooCommerce
Features and benefits
WooCommerce is a free WordPress plugin that allows anyone with a WordPress website to turn it into an online store. It features thousands of themes and other extensions that you can use to customize your online store. Not only does it allow you to connect a variety of payment methods out of the box, but also your social media, shipping options, and email marketing platforms. This is ideal if you sell on multiple channels.
With this platform, your website will be highly customizable. It is ideal for both small and large-scale e-commerce websites as it has a wide range of offerings with flexible pricing to meet your needs. While the plugin is free, the wide offering caters to different types of businesses from furniture and electronics to cosmetics, food, and fashion.
WordPress offers the most popular content management system and therefore is great for SEO and easy to use. This means that your online reach will be greater if you go with this option and you'll have complete control over the design and eCommerce functionality of your website. While this does not mean that you do not have to work on SEO, it does make day-to-day management much easier and provides guidance for beginners. Its user-friendliness makes learning about SEO best practices and using SEO plugins easy.
On top of reaching customers easily through SEO, customers will have a great shopping experience. WooCommerce offers a 1-click selling option, discount and coupon code capabilities, as well as product reviews.
Criticisms and conclusion
While all of these sound great, no solution will be perfect. One criticism of WooCommerce is that it may be a bit difficult to navigate for first-time users. However, there are a number of tutorial resources available online to guide you through the platform.
A final criticism is that there is not a massive amount of technical support from WooCommerce. This is likely because they do not have direct email or telephone support. Instead, WooCommerce has a ticket system in which they reach out to you to assist within 24 hours. They also offer live chat and community forums.
While WooCommerce may have its downsides as any platform does, they're quite easily remedied. It's easy to see why it is the most popular eCommerce platform.
To make the most out of the best eCommerce platform available, ask us about our custom WordPress design and development services for your online store.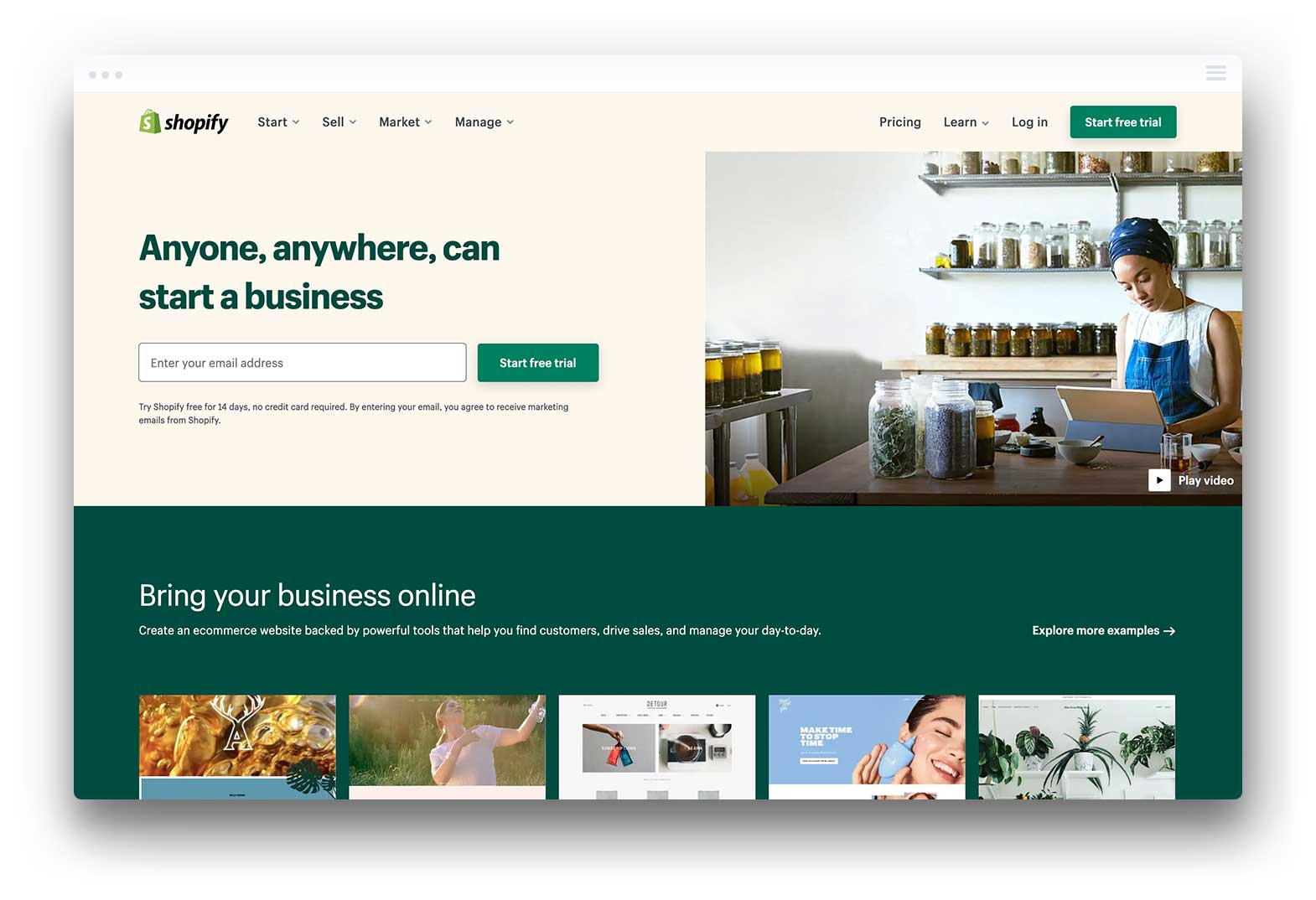 Shopify
Features and benefits
Shopify is one of the best eCommerce platforms available worldwide.
As opposed to WooCommerce that offers a lot more eCommerce functionality, Shopify is purely an eCommerce platform. WooCommerce allows you to run an online store but also an affiliate site. Shopify is one of the best platforms for selling online as it can be set up without the help of a web designer. It boasts fast loading speeds (great for customer experience) and is known for its ease of use during setup. Shopify also offers a POS system, which is great if your online business also has a traditional storefront.
Similar to WooCommerce, Shopify offers a 1-click checkout option. They also offer an upsell function at checkout. In addition, the platform makes it easy for you if you sell on multiple channels. So if you are dropshipping and/or selling your products on social media, this is a platform worth considering. Both of these functions can do wonders for your business's bottom line.
One major benefit of using Shopify is that they have one of the best-rated customer support features. They have staff available 24 hours a day on live chat and telephone support. They also have an online help center and community forums. This makes it perfect for those starting out online and for small- to medium-sized businesses.
Criticisms and conclusion
Shopify also has its limitations. Being easy to use is great, but this does mean that, in many circumstances, you have fewer customization options for your website. For example, there are fewer free themes to choose from and as a closed system, it's not very friendly when it comes to adding a custom design. This is great for decision-making but does leave you with fewer options to really make your online store stand out from the crowd. This is the biggest complaint amongst Shopify users and tends to push business owners off the platform when their business outgrows the platform.
Also, Shopify does not offer much in terms of SEO. While you can manage this with a great marketing strategy, it does mean that you will likely have to dedicate even more time and money towards content marketing and, particularly, social media advertising.
You will also pay a monthly fee to use Shopify but you can try it for free for 14 days. There are three price plans available (for 29USD, 79 USD, and 299USD per month), which do help you to work according to your budgeting needs. On top of the monthly fee, however, you may be charged additional transaction fees if you do not use Shopify Payments.
Lastly, any advanced features will require a developer, and not just any developer, a specialized Shopify developer. Shopify's simplicity is great for beginners, but it may not be the best option as your business grows. Depending on your needs, it may be better to invest in a more advanced option like WooCommerce from the start to avoid the headache of moving to a new eCommerce platform later on.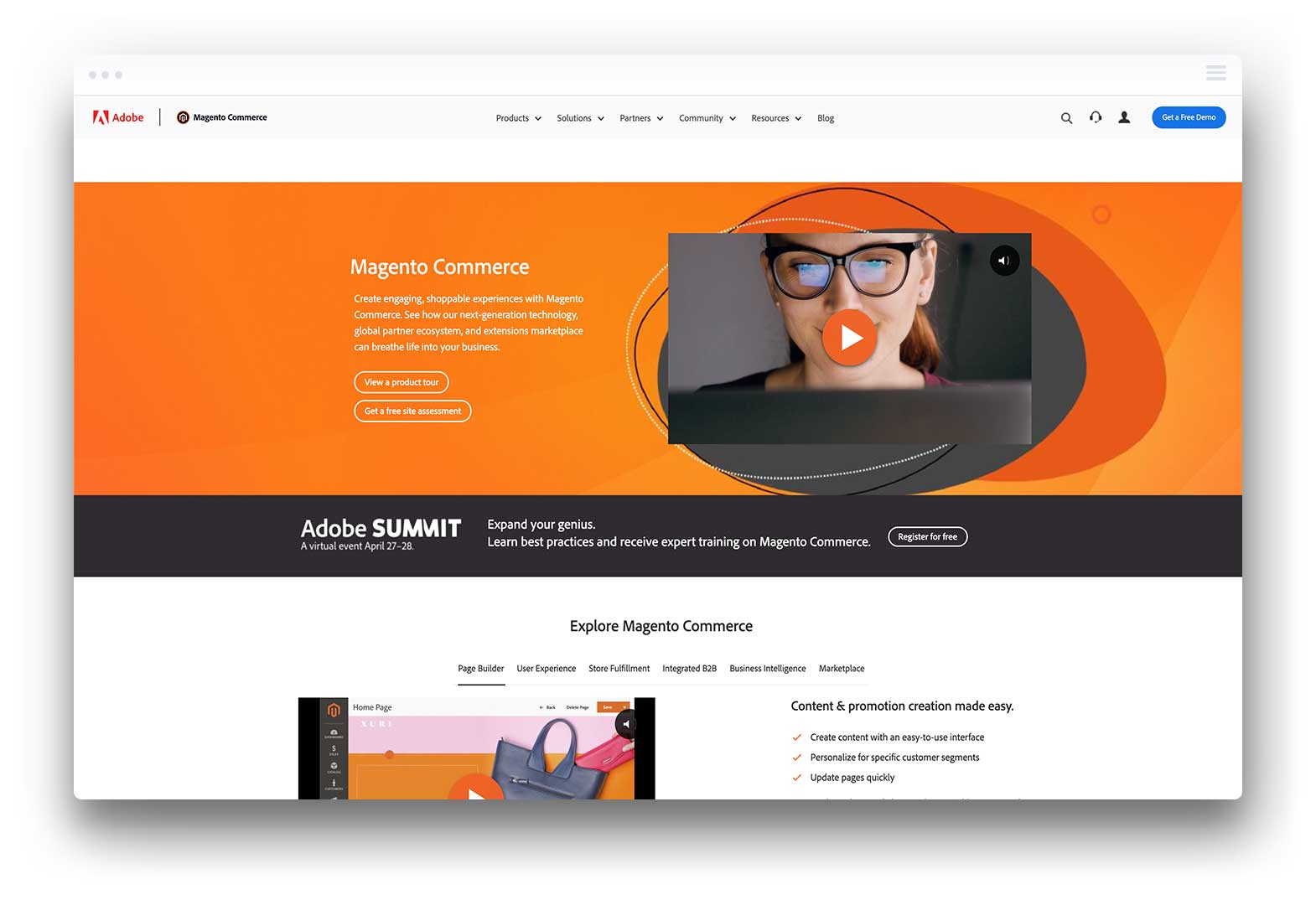 Magento
Features and benefits
In contrast to Shopify, Magento offers very advanced customization options similar to WooCommerce. Like with most other open-source e-commerce platforms, Magento offers themes and extensions for you to easily customize your website. They take it a step further, however, by offering developers' services to you (at a fee, of course) so that you can custom-build your website to exactly what you want it to be.
Magento does have a free option but their paid services offer a lot of benefits particularly to larger businesses. This means that while it can be an expensive option, it is possible to scale up or down according to your needs. The platform also offers robust SEO options.
Also available for free (although limited) is advice from the community of developers. So, while you may not be able to or want to pay for full-scale development, you can still get advice from the Magento developers for free!
Criticisms and conclusion
Outside of the advice that you can acquire from the team of web developers, there is little support offered by Magento. What this means is that you will likely have to invest the money into hiring your own eCommerce website developer or one from Magento. Even if you don't make use of their development services, you would need to have a fair amount of knowledge on the subject yourself.
Another downside to the Magento platform is that speeds are easily slowed down. Making use of the platform requires you to have a large amount of storage space and memory for it to work. So, not only will you need to spend money on the platform but you will also need to invest more into storage space to even be able to use it.
Compared to other platforms, Magento is much more expensive. There is no free trial option and prices are quoted by sales reps only. However, they have been reported to run in the tens of thousands of dollars annually making this eCommerce platform a better fit for enterprise-level business only.
While this pricing may be justified by the highly customized and high-quality websites that Magento is known for, it makes little sense for anyone other than big companies to make use of this platform.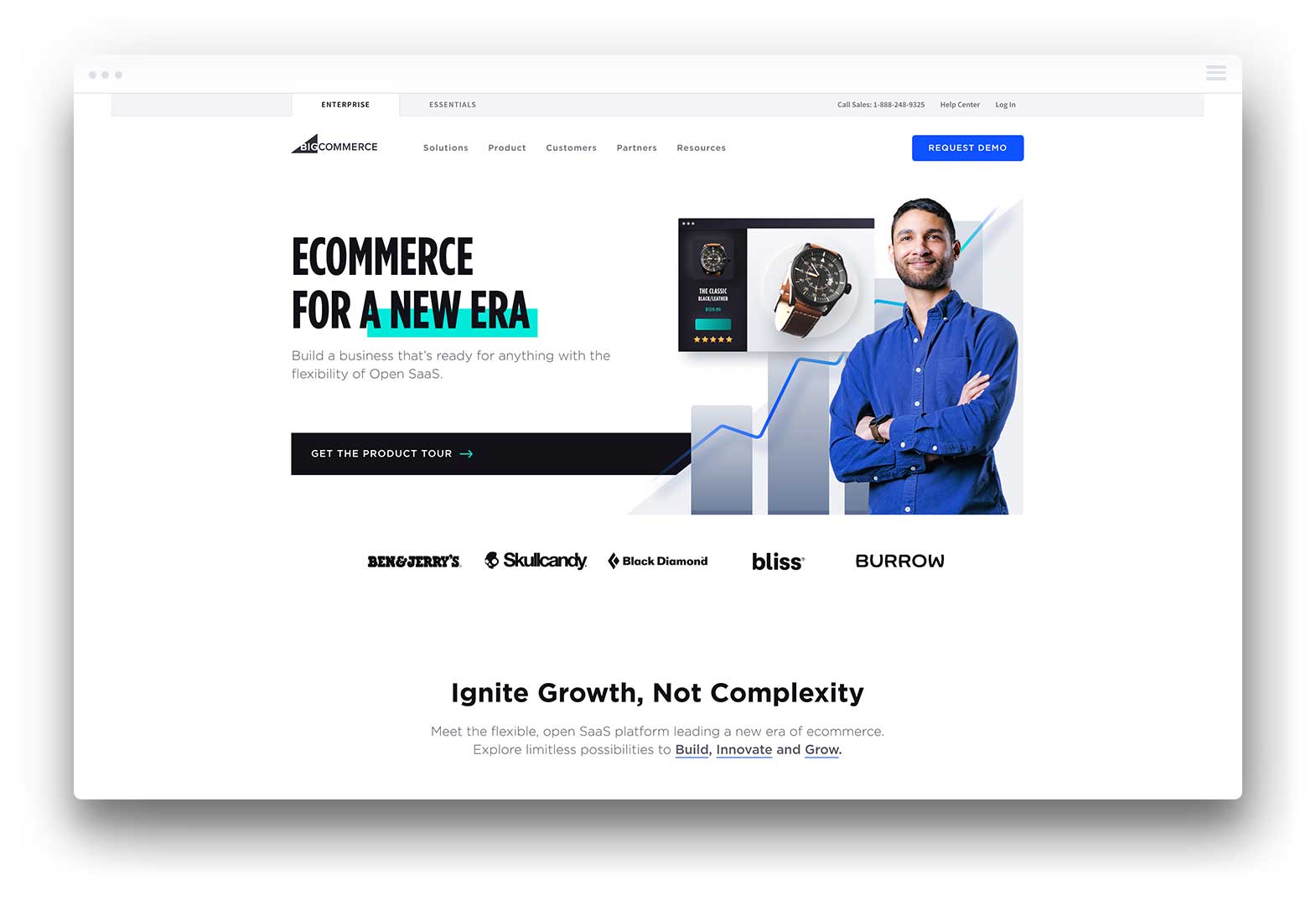 BigCommerce
Features and benefits
BigCommerce is a popular option for larger stores but is not complicated to use. It has been recommended for everyone from those just starting out to larger stores who can make use of its strong product search engine. It can also be helpful for businesses with traditional brick and mortar storefronts who are looking to branch out into the online space.
The platform is relatively simple for beginners to use but also allows those with web development knowledge and skills to customize their websites as well. Therefore, it is a versatile option in this regard.
Another notable benefit that BigCommerce offers is that it is great for selling on multiple channels as well as offering strong SEO features.
Criticisms and conclusion
While you can easily customize your online store, BigCommerce does not offer many free themes. However, they offer different pricing plans which start at 29USD. The platform also does not offer the ability to save customers' abandoned carts on the cheaper plan. This may seem like a small thing but serves as a significant convenience to customers thereby improving their shopping experience.
Compared to its closest competitors, BigCommerce lacks one major piece of eCommerce functionality. It does not have a 1-click selling option. It also has more inconsistent speeds and can become quite pricey in its offering for online stores with larger offerings. Overall, it's not a bad option, but there seems to be some inconsistency.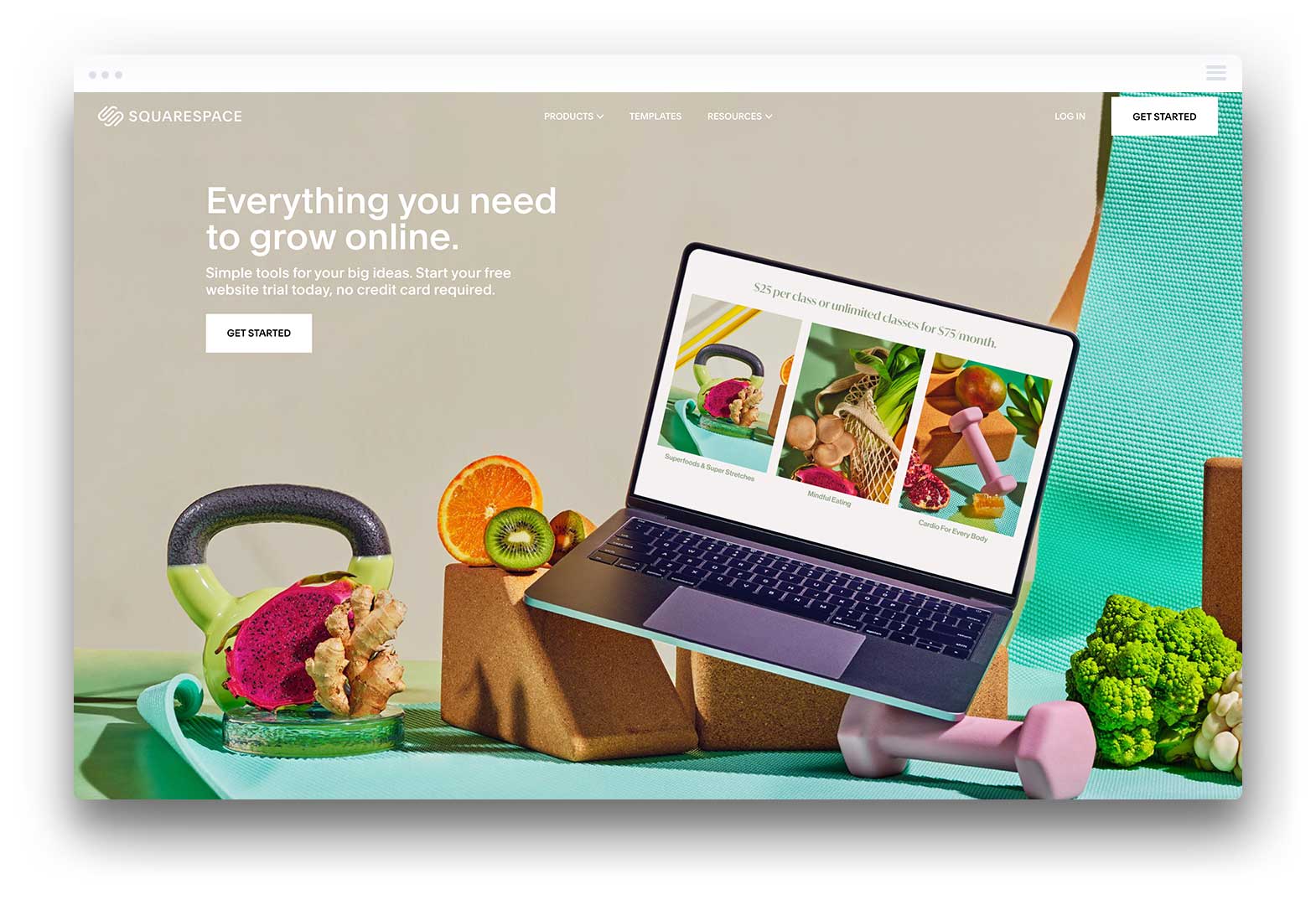 Squarespace
Features and benefits
Another platform that is easy to use with beautiful templates is Squarespace. Because the platform is multipurpose (it is also designed to be used for portfolios or blogs), it offers some of the most aesthetically pleasing website templates out of the box. Considering that customers are not able to view products in person, aesthetics are critical for sales.
Squarespace also caters to businesses selling via multiple channels. Businesses with a strong social media presence will benefit from being able to easily connect these to their eCommerce website.
Squarespace offers robust SEO features which is always of great benefit. The platform has built-in tools for this and so additional plugins are not necessary. This can be a massive cost-saver.
Not only does it provide you with SEO tools, but the platform also offers analytics features. The insight into your website's visitors helps you to see what your best- and worst-performing content is and allows you to adapt accordingly to continue to improve your business.
In doing so, you can also review your product offering as you can see what is most popular and adjust your business strategy accordingly.
Ideal for small stores, Squarespace is an inexpensive option for smaller businesses. Pricing plans start at as little as 16USD per month and there is a free 14-day trial. It also has integration capabilities for ShipBob and ShipStation to meet your business's shipping requirements.
Squarespace offers great support with 24/7 Twitter and Email support, live chat during the week, and an online help center.
Of all the best eCommerce platforms available, Squarespace is a great middle-of-the-pack platform to start a new online business. However, similar to Shopify, most successful business owners find that as their business grows, they quickly outgrow the limitations of Squarespace and make the move to a more customizable platform like WordPress.
Criticisms and conclusion
While Squarespace is a fantastic option for small businesses or entrepreneurs, it may not be the best choice for businesses with a greater offering. While there are integrated add-on options and digital products available for shipping, dropshipping is not available on SquareSpace.
The platform also does not offer particularly high speeds when the pricing is considered. This is more noticeable, of course, with stores with higher product offerings.
Furthermore, the platform leaves much to be desired with regards to marketing automation integration. While its simplicity and ease of use is something to commend, it also leaves us with no app store for add-ons such as plugins or extensions. This limits the amount of customization and features available.
Like other closed systems, Squarespace also lacks the customization options you would find in an open-source eCommerce website builder like WooCommerce or Magento. The drag and drop website builder included in the platform is intuitive and handy to use within the limitations of the platform, however.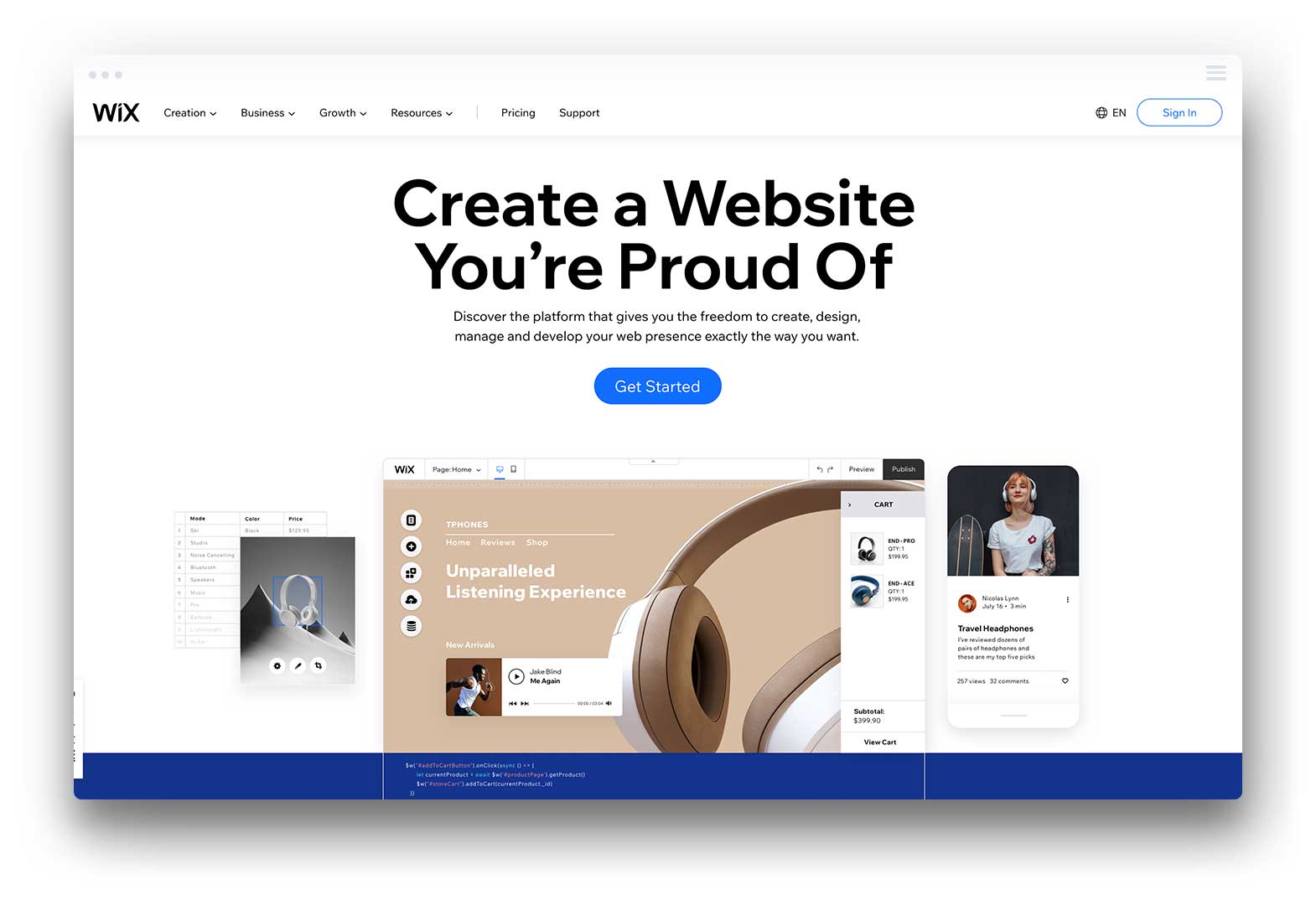 Wix
Features and benefits
Wix is a great eCommerce platform option for beginners. Known for its ease of use, it has hundreds of prebuilt websites you can choose from – making it ideal for those with no coding experience at all. Using the drag and drop website builder to modify your selected website template, there is also a lot of support on each page to guide you through the process of creating your online store. There are many free themes to choose from – making this the top eCommerce platform if you are on a tight budget.
Also, the eCommerce platform has grown substantially in a relatively short time. So, while it may not rank up top with other top eCommerce platforms, it might be the underdog to look out for over time. If you have a small business and wish to cut down costs, there's nothing wrong with considering an option like Wix until your business matures.
The abandoned cart recovery feature on the Wix platform may seem insignificant. However, It's important to remember though that customer experience is crucial. Many customers choose to shop online for convenience! So, it's essential for online stores to make the entire shopping experience as convenient and pleasant as possible and the abandoned cart recovery feature helps a lot.
Criticisms and conclusion
The downside to using an eCommerce platform that is perfect for beginners is that it quickly becomes too simple or limiting when your business grows. As your business needs evolve, you need to expand and adapt your website. Wix is rather limiting in this regard.
For example, you cannot change your theme on Wix after publishing, unless you use the Wix Artificial Design Intelligence. This means that you have very little control over what your website looks like.
Wix has also received a bad reputation for its SEO capabilities. While much work has been done to remedy this, it seems that they still have a long way to go in fully fixing it.
Storage space is another reasonably large limitation (you only have 20GB to work with). But again, this can work for you if your store is quite small.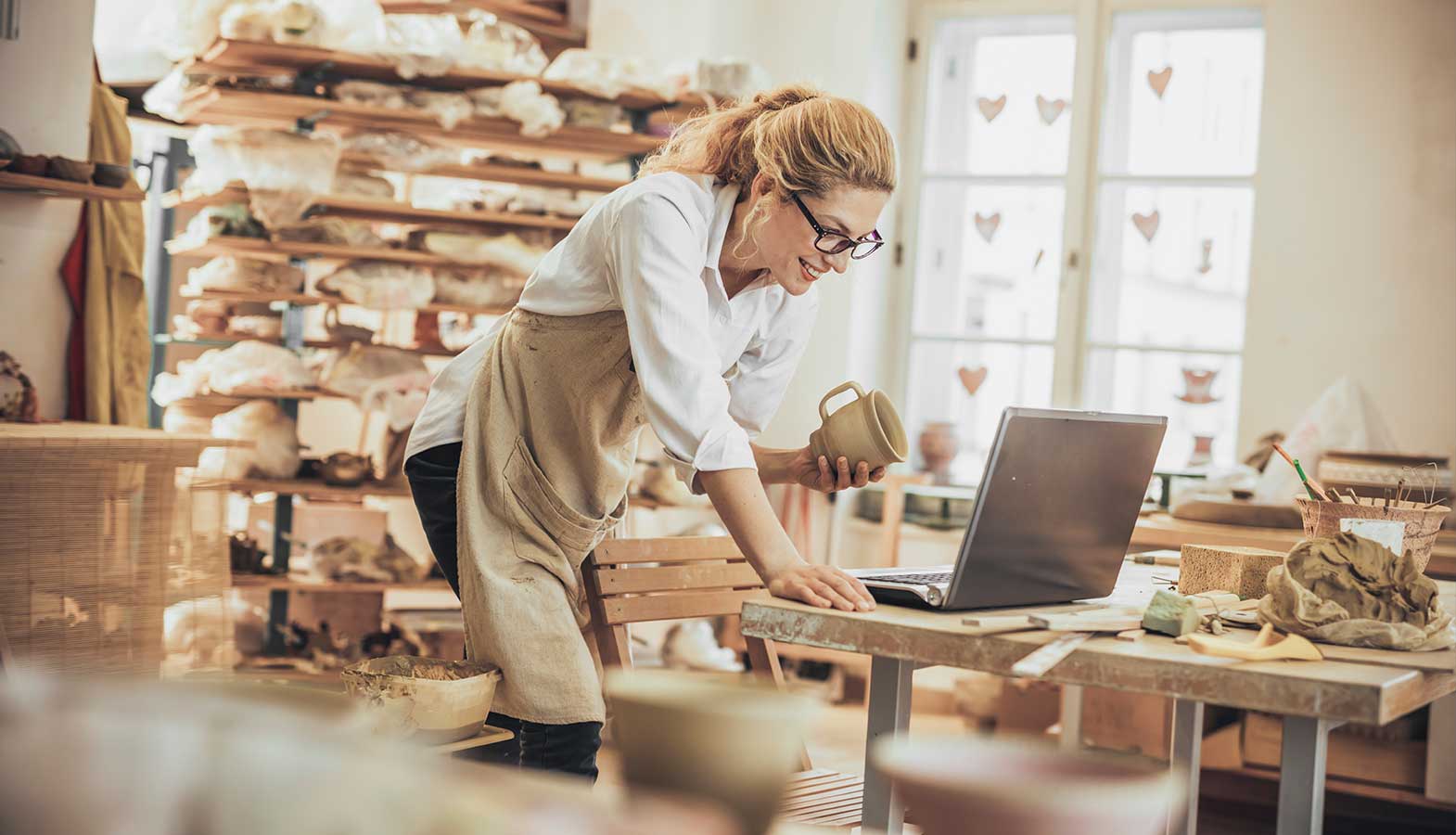 Which Is The Best For You?
As you can see, there are a number of factors to consider when choosing the best eCommerce platform for your business. From WooCommerce to Shopify to Wix, there are many options available and each one brings something different to the table. It's important to consider your business' current online needs and it's also important to consider where you would like to take it in the future, however.
Considering the top eCommerce website platforms in 2023, one like Magento offers an almost luxury experience. While there's no doubting their offering, it's perhaps unrealistic for most businesses to invest in an open-source eCommerce platform of this scale. It may be more worthwhile to consider the other options with some compromise.
Shopify, WooCommerce, and BigCommerce are perhaps the most eCommerce website builder solutions around, and for good reason. They are easy to use with multiple pricing plans and relatively high customization options.
However, WooCommerce is the best eCommerce platform whether you are just getting started or already well-established. It is an exceptionally versatile option, which means that the need to switch eCommerce platforms is not necessary as your business grows. Hiring a skilled web designer will ensure the foundation is laid to build your business and support your eCommerce needs for years to come.
Even the potential downsides to the WooCommerce platform are easily avoided or worked around. The simplicity and ease of use make this open-source eCommerce platform an appealing option for many business owners who don't have web development skills. But, for those who do, there are many ways to customize your eCommerce website and stand out from the competition.
So, while all of these eCommerce platforms are solid options to build your eCommerce website, it's easy to see why WooCommerce is the clear winner in 2023.
To learn more about our custom eCommerce website design services book a call today.