A Digital Marketing Guide for Small Business
Countless small businesses are held back by lacklustre website designs that offer a poor user experience to potential customers and struggle with brand awareness and low conversation rates. This issue is compounded in the business's marketing strategy as low clickthrough rates, time-on-site and elevated bounce rates erode more than just organic search engine optimization rankings. Ultimately, these missed opportunities pile together to waste most, if not all of the money invested in your marketing strategies.
Having worked with business owners across Canada and the United States in just about every industry you can imagine over the last twenty years with varying marketing strategies I've learned that most clients believe they know what they want, but don't fully understand the value of good design and how it drives digital marketing or how to go about undertaking a design project.
Before investing any money in a marketing strategy, whether it's focused on email marketing, social media platforms, or any other type of online marketing it's important to ensure your small business website features professional web design and is highly optimized for conversion to drive your content marketing strategy. If you skip or skimp on this important step, you're condemning yourself to an ROI of only a few cents on every dollar spent on your marketing strategy and will forever struggle to grow your business.
Let's look at the top three ways web design should help drive your digital marketing strategy.
Hire a Professional Web Designer
The natural first step to creating a web design that can help drive your digital marketing is to do your homework and find a professional website designer that you feel comfortable with. Review portfolios, make calls and ask lots of questions about keyword research, search engines, target audience analysis and how understanding potential customers will dictate the web design for your small business. It's best to be patient and do not rush this process as you will want to establish a professional relationship with a web designer that you trust because you will be relying on their expertise to maximize your investment in both the website design and digital marketing strategy to follow.
If your business is ahead of the game and already has a digital marketing strategy deployed or integrated with a separate social media or email marketing campaign it's a great way to set the stage with your new marketing partner. Share the active content marketing strategies with your website design company to make sure they're aware of how you'll be funnelling potential customers and traffic to your website as well as the types of content, services and other product or service offerings you will be promoting to help customers.
A professional media company will use their experience to take your digital marketing plan and run with it. They will likely also be able to provide additional insight into developing brand awareness and keyword research required to help transform your digital marketing strategies for small business success.
The best web designers are great communicators and will make sure to explain the design and user experience practices to you in order to make educated decisions with your digital marketing strategy. As a web designer, we need to find ways to pull key information from our clients in order to deliver high-quality results as efficiently as possible. The best way to achieve this is to work at refining open communication.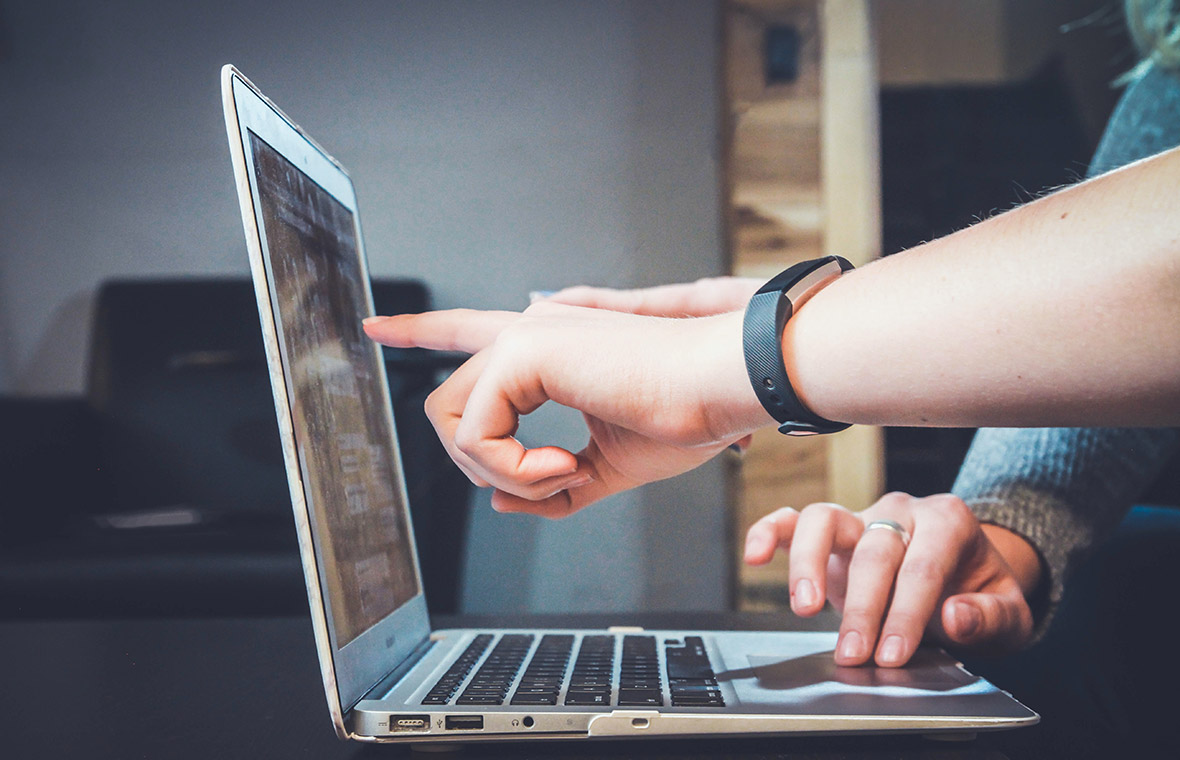 Harness the Power of Professional UX and UI Design
Once you've hired a designer you trust it's time to start putting their design strategy and experience to work to support your small business marketing strategy. Working together, you can begin to explore the user experience design within your new website and map out each type of user journey from start to finish to ensure you've considered all optimization points within each landing page targeted by your marketing plan.
Designers are naturally much more creative than the average business owner or marketing person and understand how web users interact with user interfaces, search results, web content marketing and what types of design work best within different industries and marketing strategies. It's important to share your online marketing vision with your web designer, but also be open to listening to their advice and suggestions as they are the most experienced stakeholder in the project when it comes to delivering success and traffic to your website for your business in the digital marketplace.
Make the First Impression Count – Because You Only Get One Chance!
As it is in our social life, so it is in web design; first impressions are everything for your business and you never get a second chance to make a first impression on your potential customers. The messaging and information architecture must be carefully crafted and presented to the audience in such a way that they flow from point A to point B naturally without having to consciously stop and think or use unconventional methods to find what they were expecting on your landing page. This introduction of your brand to your target audience is where most small businesses and their websites lose the audience and everything begins to go downhill from there.
The first communication or message presented to the user must be clear and concise – your business and online marketing strategy depend on it. Customers must understand immediately where they are and have a clear intuition of what will come next in their journey. If there is any confusion at this fundamental point in the conversion funnel your business' chances of converting the users into customers drops significantly. Fortunately, this is where your web designer can help.
Your website designer will have carefully crafted unique landing pages to target within search engines or your social media marketing and content marketing efforts that are designed to speak clearly to each unique target audience and funnel them through the appropriate user journey to the conversion point in the website.
In my experience, it is also advantageous to hire your website designer to create your web banners or display ads to ensure there is consistency between your digital marketing design and website user interface. This helps users feel more comfortable and confident that they're in the right place when they click on one of your digital ads and land on your website or landing page. Consistency is crucial to maintaining the trust of your customers and ultimately providing a thoughtful branded website experience.
Putting It In Action
If you make sure to follow these three simple steps to allow your website design to drive your marketing strategy I'm confident that you will see immediate results and an improved return on the digital marketing investment in your business. It's critical to the success of your digital marketing strategy that you hire an experienced website designer that you trust and work to develop a relationship that allows for open communication and flexibility between both designer and client. Business owners that follow these principles are the first to reap the rewards of a high powered marketing campaign that is able to drive business sales beyond expectations.