Understanding Conversion Rate Optimization and How to Improve Leads with a Better CRO Process
Do you want more website visitors, leads, and customers? What about increasing your revenue, outranking your competition, and making decisions based on hard data?
If you operate a website for your business, chances are you're monitoring the performance of your website and search engine rankings to measure the ROI on your digital marketing. But are you focusing your conversion optimization efforts on the right elements in your website?
You can do all this and more with an effective conversion rate optimization strategy. Studies have found more than 50% of companies only spend about 5% of their entire marketing budget on activities that optimize their website and sales processes. Half of all landing pages don't ever get tested to improve their conversion rate, and less than 25% of companies are actually satisfied with their conversion rates.
This leaves a lot of room for improvement for the savvy website owner willing to pick up the right CRO tools, gather data from Google Analytics and pore over conversion data. In short, there are many benefits to reap if you focus on conversion rate optimization right now, because chances are the majority of your competitors are not.
Conversion rate optimization is a core element of each stage of our web design and development process. CRO best practices are woven into each and every custom website design we create. But what is CRO?
What Is Conversion Rate Optimization (CRO)?
Before we dive into what conversion rate optimization (CRO) is, we first need to understand the meaning and importance of the proverbial "conversion."
A conversion happens when a visitor takes an action that meets your goal. It can be to buy something, sign up for your newsletter, call you and schedule an appointment, join a webinar, or fill out a form – essentially anything that achieves your goal for that user while they're on your website.
A conversion rate, by extension, measures your rate of conversions. This metric indicates how effective your web pages are at achieving conversions by convincing website visitors to perform certain actions.
Conversion rate optimization is the process of making adjustments to your website design or functionality to increase your conversion rate, which is measured by how many visitors take the desired action to meet the conversion goal.
This definition places emphasis on conversion data such as conversion averages, benchmarks, and percentages. While data is very helpful when you need to make a decision, it is very easy to lose sight of the visitor, which is the most important aspect of the CRO process.
Essentially, when you increase conversions with CRO marketing efforts you naturally increase revenue. The key component to the ongoing process of CRO work is to test and monitor qualitative data to entice more site visitors to complete conversion goals. Whether that means including fewer form fields in the checkout process, altering product descriptions or adjusting your UI design for a new mobile device, unlike SEO, these subtle changes can offer immediate rewards.
The CRO process should include the individual behind the conversion. A more user-centric definition of (CRO) conversion rate optimization would be the process of tailoring your user experience to increase your conversion rate with an emphasis on understanding what motivates persuades, or stops users from converting. 
It is important to focus on the conversion itself, which is the last step in your marketing funnel. However, there are various other aspects that happen before the conversion that are important too. These are what drive your visitors to your website, what obstacles make them leave without converting, and what persuades them to take action.  Search engine optimization and conversion optimization are very closely related.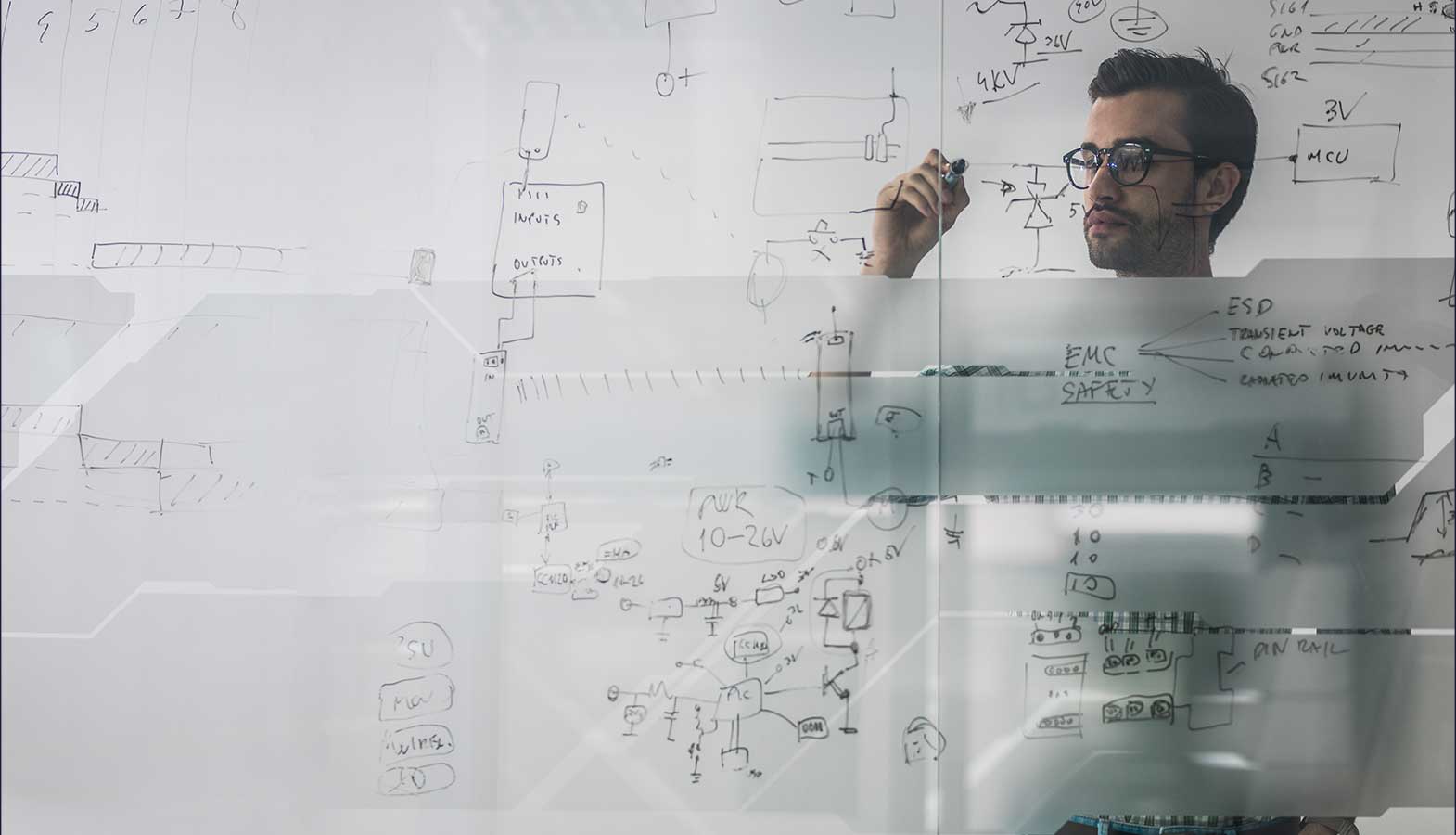 How to Calculate Conversion Rate
The formula to calculate the conversion rate is:
Conversion rate (%) = (number of conversions, or goal completions / total number of visitors) * 100
For example:
Your landing page had 4,250 visitors last month and 175 of these signed up for your newsletter, which we will assume is the conversion goal. Your conversion rate is 4.11% (175 divided by 4,250, multiply by 100 to get a percentage).
What Is a Good Conversion Rate?
When it comes to quantifying what makes a "good conversion rate" there is, unfortunately, no straightforward answer or universal standard of what percentage indicates a good conversion rate.
Your conversion rate will depend on the goal, your website, your target audience, and your industry. For example, the average conversion rate for landing pages is 2.35% but top companies have a conversion rate higher than 5%.
Some website owners see these numbers and think that they need to drastically improve their conversion rate to get it as close to 100% as possible, but this isn't the ideal way to go about improving or measuring conversion rates.
Instead, the best way to improve conversion rates is to study your users and focus on understanding what matters to them. Give them what they want, and the conversions will naturally follow.
You can set a goal to increase your conversions by 5% every month. Analyzing the data from your website and keeping the user in mind, use a step-by-step optimization approach to steadily increase your conversion rate and with a little fine-tuning you will see your conversion rates rise.
Get a Quote
Need help crafting a custom website to achieve your business goals? We can help!
Get a Quote
What Influences Conversion Rates?
There are five key factors that influence conversions. Take these factors into consideration in your CRO strategy and you'll see improvements in no time flat.
Aligning User Intent and the Conversion Goal
The user should be at the center of your conversion rate optimization strategy and you should ensure that user intent is aligned with the goal for each conversion. The best way to do this is to observe where the user is in the buyer's journey or sales funnel and match an appropriate goal.
For example, if your user is searching for "what is the best website design?", they may be looking for information only or be at the very start of the buyer's journey. This user may not even know yet that they are looking for an agency that specializes in custom website design.
On the other hand, if the user types in "web design agency" in a search query, they are purposefully looking for professional design help and are ready to convert. A landing page detailing your website design and development services with a call-to-action (CTA) to schedule a call would be aligning user intent with the goal.
Using forms and surveys are excellent CRO tools you can use to collect customer feedback can also provide very accurate data directly from site visitors to support what the analytics reveal about existing traffic and user behaviour.
The Cost vs Value of Your Offer
The perceived cost versus the value of your offer also influences your conversion rates. For the best results, the value of the offer needs to at least be equal to the cost, which can be monetary or an exchange of information.
The rule of thumb here is to always put yourself in your visitor's shoes and ask if you would exchange X dollars or X pieces of information for Y (the offer).
Short and Sweet Content
In any communication medium the way you say something is very important. The content on your web page needs to be clear and concise so that it's easy to understand with minimal effort by the user. If visitors have to think too much in order to understand your offering, chances are they will bounce without converting.
The next step that you want them to take should also be clear. If you don't tell your visitors what you want them to do, they can't convert.
Usability
The fourth factor that influences your conversion rates is usability. Your website or landing page should be user-friendly. This means that visitors should be able to easily navigate the page and any obstacles to visitor conversion should be removed. This is also known as UX or website optimization.
Building a Strong Customer Base
Trustworthy websites and brands play a factor in the website conversion rate. Customers are much more likely to convert when they are familiar with your brand than not. This is also why great customer support and service are so crucial, especially in SaaS businesses. After all, you'd much rather want to keep an existing customer than find a new one.
Keeping your customers happy means they become brand advocates and may refer other paying customers.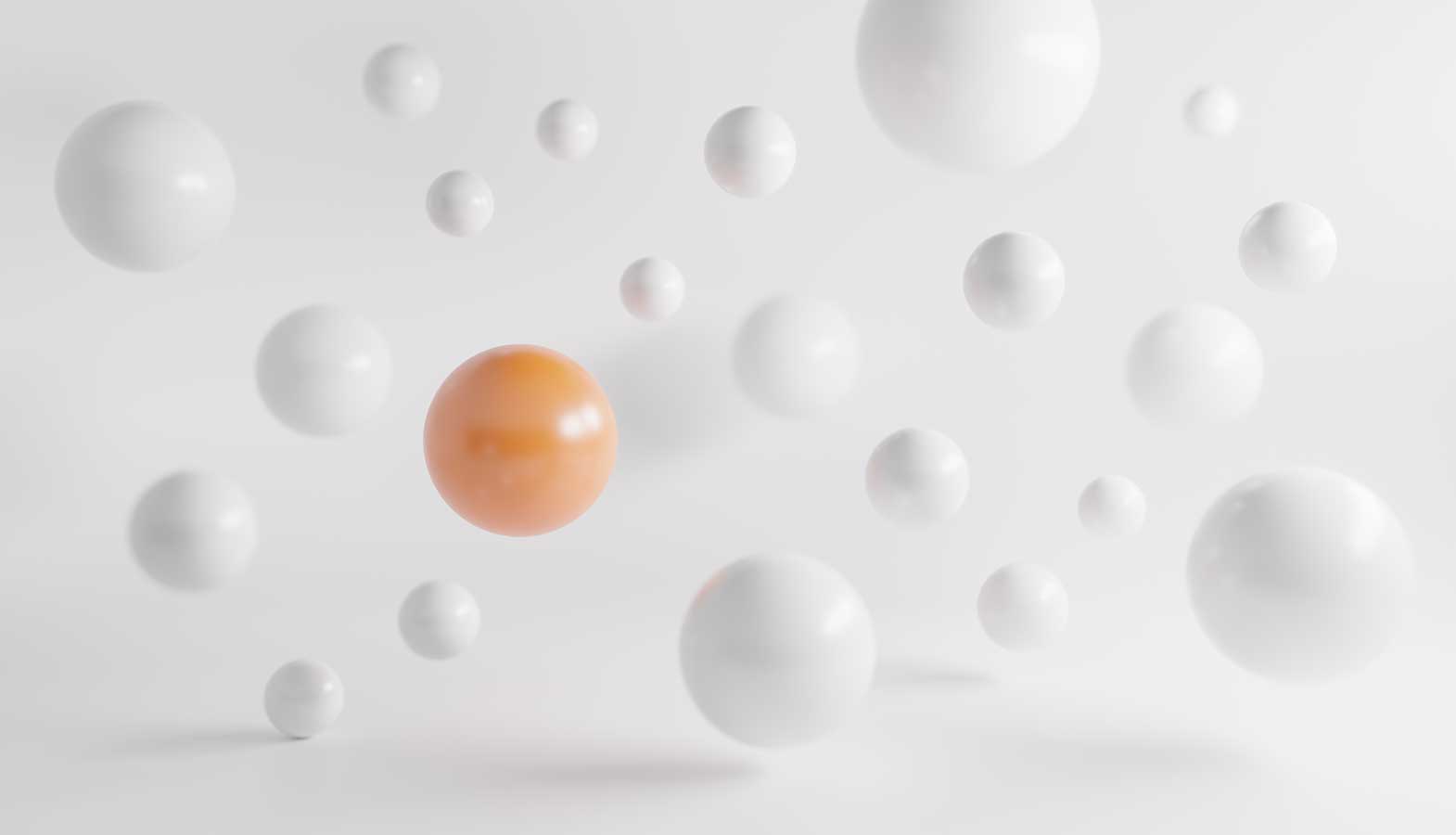 Why Is CRO Important?
CRO (conversion rate optimization) is an important part of a company's online marketing strategy. It keeps driving demand while giving you control over the customer journey. You gain control in two ways:
How your visitors interact with your website, landing page, etc., and
The ways in which users convert on your site.
Let's look at why conversion optimization is important in greater detail…
Sales Matter
The first and most obvious reason conversion rate optimization is crucial as part of your marketing efforts is sales. You could have millions of visitors each month to your web page, but if no one converts … there are no sales.
Conversion rate and web traffic don't necessarily go hand in hand. For example, if you can increase your conversion rate (a sale in this case) by even just 1%, that means your revenue is 1% higher. If your sales volume is high, a mere 1% could translate into a lot more revenue.
Traffic Is Expensive and PPC Is Getting Harder
CRO helps you streamline your conversion funnel and keep a competitive edge. Pay-per-click (PPC) ads in tandem with your SEO efforts help drive traffic to your website, but both channels are very competitive and are becoming more expensive.
If you can combine PPC with your CRO strategy while building more traffic with SEO efforts you will be able to jump-start your sales process. PPC and SEO give you the page views and clicks from search engines while CRO ensures each lead has a better chance of becoming a paying customer.
A survey by VentureBeat found that if you use a CRO tool in your conversion rate optimization campaigns, your average ROI is 223%.
You Can Test and Customize CRO
What worked a few months or years ago may not work today. Buyer behaviour is changing and the ability to test and customize your web pages and landing pages helps you understand your target audience better. In turn, this helps you cater better to their needs and refine your CRO marketing.
With CRO, you can employ multivariate testing and customize any aspect, from layout and messaging to design and the CTA. You can use the data from one test as a benchmark and then conduct further tests, optimizing your page for better results to continually refine your optimization process and increase conversions.
CRO Gives Insight Into Visitor Behavior
As you work on your CRO strategy you gain an in-depth understanding of your visitors' behaviour. With the use of heat maps, form analytics, click maps and other CRO marketing tools, you can track how visitors behave on your site. In other words, you can use this information to determine whether your value proposition is optimized or whether you need to test and optimize more.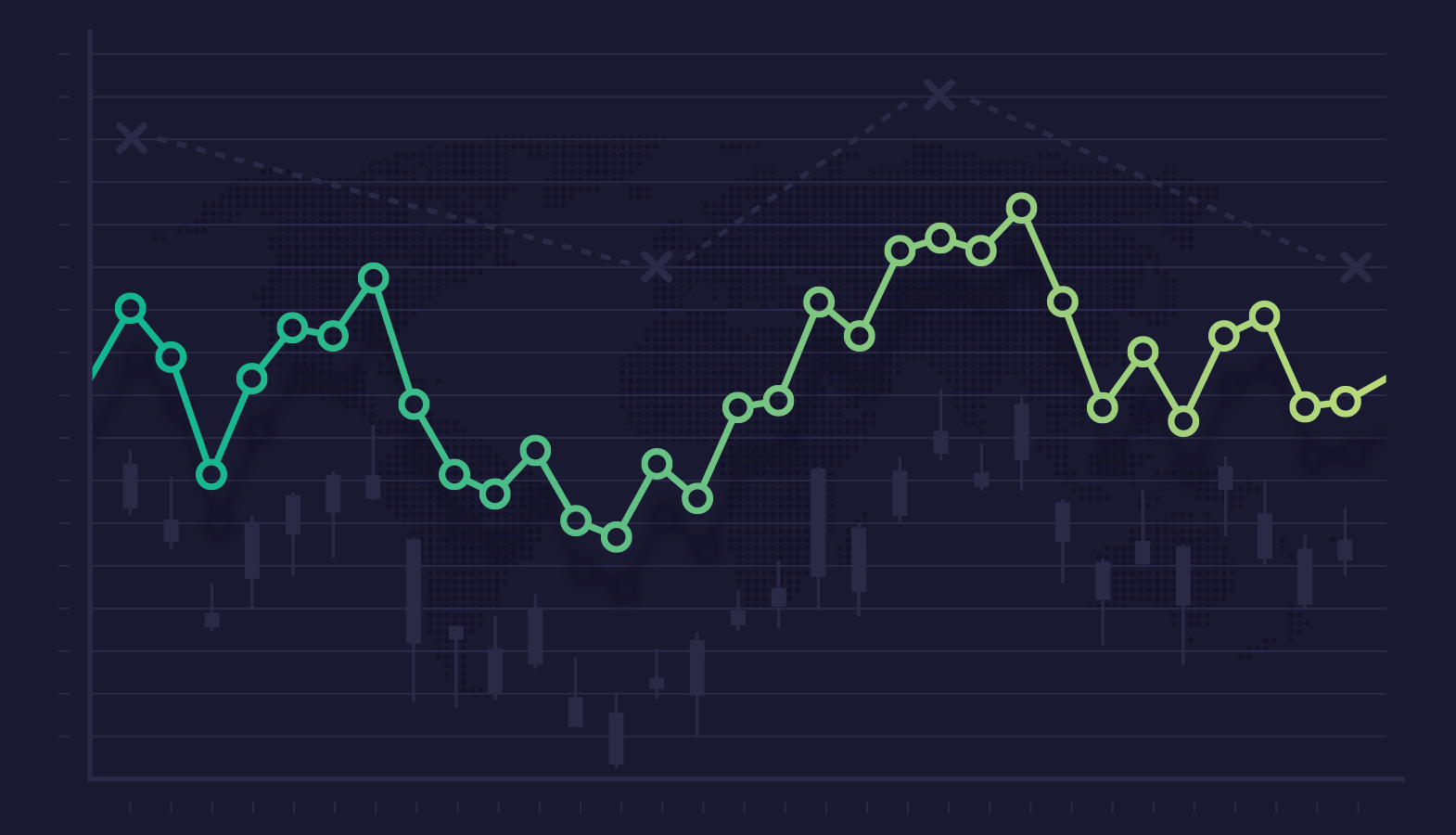 Key CRO Elements
There are numerous elements that you can test and tailor as part of your CRO marketing. For starters, it's best to focus on the core aspects of CRO that affect the customer journey.
Site Navigation
A website with no navigation menu is difficult to use as you can't find your way around the site and travel from the home page to another easily (if at all). Your website navigation is a critical part of how your site functions and it should be user-friendly, intuitive and frictionless.
Ideally, you should structure your site in such a way that users can get around and find what they are looking for with the fewest clicks possible. This is the golden rule of defining the customer journey.
Content
Whether you run a lead generation site or an eCommerce site, each page on your website should be visually appealing and keep your visitor's attention. It is the website copy that will move them through the marketing funnel and clarify your value proposition. The main purpose of your website copy is to market your product or service and sell it.
In terms of copy, visitors will naturally read the headline first. This is your opportunity to make that all-important first impression. The headline must be strong, concise, powerful, and informative while providing enough value to grab your visitor's attention.
Next, your visitor will move on to the body content, provided your headline stood out enough. This text needs to provide deeper value. The best way to do that is to keep your visitor and their needs at the forefront when crafting your content.
Forms
Many companies use lead generation forms to gather visitor information or book a free demo. Most commonly, these lead forms pop up on websites or landing pages.
An effective lead form will ensure that the information the visitor is exchanging for the offer (newsletter, lead magnet, product demo, free ebook, etc.) matches. However, your lead shouldn't be asked to fill out too much information or you risk turning them off. The form should be quick and simple, only asking for the bare minimum information needed to continue the conversation.
CTA (Call-to-Action)
A Call To Action is exactly what it sounds like. It is a statement that encourages your user or visitor to take the desired action. Whether it's to book a free demo, purchase a product or simply read a blog post the CTA is the pinnacle of the conversion process.
CTA's can be statements that you sprinkle throughout your blog articles with a hyperlink that takes the visitor to a landing page or a lead form. Or, they can be buttons on your web page, saying "Book a demo," "Download the app," "Buy now."
Experimenting with and customizing your CTA copy will help you find what works best to convert visitors into leads.
Landing Page Layout
Your landing pages should tell a story and impart value to the visitor to encourage them to act. The visitor can then click on the CTA or fill out a lead generation form.
It is best practice to only have one offer per landing page, and this is referred to as the 1:1 attention ratio. If you have more than one offer on your landing page, you may confuse or overwhelm your visitor ultimately resulting in no conversions at all.
The layout of your landing page has equal importance to the content. The aesthetics and branding should appeal to the website visitor.
Final Thoughts
Conversion rate optimization is an effective strategy that should form part of your inbound marketing tactics to increase your revenue.
Increasing traffic to your website and landing pages is not easy. PPC ads can help you increase your website traffic, but you can save more money and build more profit by simply focusing on the visitor and optimizing your conversion rates.
Make every click count!