Turn Your Lead Gen Website into a Marketing Powerhouse
Having a professional web design company revitalize your ageing website is a very effective way to improve your digital marketing and increase conversions. However, without the right considerations and UX design approach, you will leave a lot on the table when it comes to maximizing the return on your investment. Lead generation websites have different goals and require a different user experience design approach than eCommerce web design to fine-tune and optimize the lead generation funnel for the target audience.
To understand the best practices for optimizing lead generation websites we first must understand the target audience and how their goals differ from visitors on a transactional website. Visitors on a transactional or e-commerce website are seeking an instant sale or acquisition of a product or service. Visitors on a lead generation website share a common end goal in seeking a product or service, but they are not inclined to make a purchase directly on the website. To convert members of this audience into customers a company has to look at the long game. Conversions from a lead gen website enter the sales funnel by sharing their email address, phone number and perhaps a few other introductory pieces of information. Once these qualified leads have entered the sales funnel the marketing engine cranks into life and the sales process begins. Perhaps leads are targeted with a drip-email campaign or remarketing via marketing automation services in order to warm them up for the sale that will follow further down the line.
Understanding this fundamental difference in the audience is paramount in lead generation website design. A highly optimized lead generation website will outperform even the most beautiful of websites and landing pages because it offers just the right amount of content and well-placed call to action to generate leads.
So what is a lead generation site anyway? The lead-gen process is designed to simplify the user experience from digital advertising to the website conversion point. The process begins when a person clicks on a call to action on an ad, article or within the lead generation website itself. The link drives the visitor to a designated landing page that is created specifically for this type of scenario and focuses on collecting the visitor's contact information; usually name, phone number and email address. Once the person completes the lead-gen form their information is logged in a CRM (client relationship management system) and they are directed to a customized thank you page. In many cases they will also begin receiving highly personalized emails to help warm them up towards the sale. It is important to note that no human-to-human contact has taken place during this process. That will come much later…
Lead Generation Website Best Practices
There is no "one size fits all" approach to optimize lead generation website, but with a little know-how and creativity, professional web designers can help transform a website that is just "working" into a digital marketing powerhouse that fills up your inbox with potential leads. To transform your website into a powerful sales tool these are the best practices for lead generation website optimization we rely on.
Include Custom Web Forms on High Traffic Pages
The first step in the optimization process is to conduct an audit of your existing website and determine which pages receive the most visitors and interest from your users. Working with your web designer or SEO consultant you may also identify new opportunities that you may not have considered yet.
Some of the most common aspects of a website or digital presence that you will want to analyze as traffic sources include:
Blog Articles – take a look at your website analytics and determine which blog articles are driving the most traffic to your website. The content on these pages is important enough to visitors to find and read providing you with a golden opportunity to market your services to them.
Email Marketing – if you run an email marketing campaign, dig into your open and min read stats to learn how the emails and curated content is performing with your audience. If engagement permits, including a CTA within your email template design, can yield dramatic results and drive traffic to designated landing pages.
Live Chat – live chat is an incredibly handy tool that many modern websites now employ to provide support and vet new leads in real-time. If your website currently offers a live chat experience to visitors, perhaps modifying the chat window to include a customized call to action may help push conversions to new levels.
Social Media – If you promote engagement with people on your social properties you may have valuable analytics to glean on who's interested in your product or service and can use these channels to help funnel traffic to your landing pages.
Once you've identified which referral sources or content on your website are driving the most web traffic you can focus on placing a well-designed lead generation form on these pages to capture visitors' contact information, like email address, phone number and company name.
You may also consider adding long-form gated content in the form of educational articles, blog posts or downloadable resources that encourage users to share their personal information with you in order to gain access to content that holds significant value to them.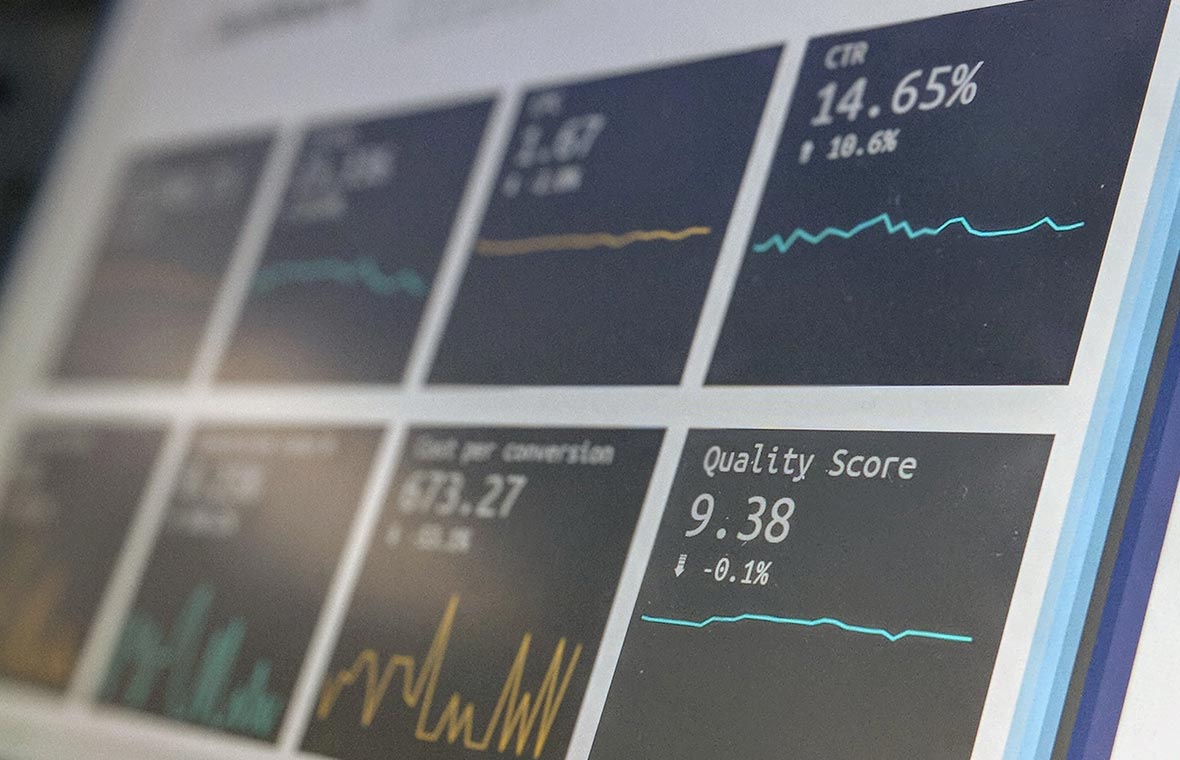 Constantly Analyze and Measure Performance of Your Lead Generators
Once you have added lead gen forms to your most popular landing pages, or if you already have web forms operating within your site it is important to continuously measure the performance of the lead generation pages to make sure they're operating at their best. Website Grader is a great tool that can scan and assess the performance of your lead generation pages, landing pages and calls to action and provide actionable feedback and suggestions on ways you may improve your lead gen pages and content.
This dynamic tool will also allow website owners to compare landing pages that are highly successful in generating leads with other pages within the website that are not performing at peak to provide a clear representation of what strategies or content is working and which are not. For example, if we have an optimized lead-gen page that is averaging 1,000 visits per month and 10 of those visitors completed the web form we would have a 1% conversion rate. That's ok, but not great. If we have another landing page within our website that also averages 1,000 visitors per month and 30 of those people complete the webform and turn into qualified leads we would have a much better conversion rate of 3% on the second landing page. Using Website Grader, we could then compare the two landing pages to find out what is making the second landing page 20% more effective than the first and make adjustments to the weaker page in order to strengthen its performance.
Additionally, you may also review your website analytics to measure the total volume of landing page traffic, clicks on CTA buttons and confirmation or thank you page hits to figure out which landing pages, CTAs and content are performing best and modify weaker instances to improve their marketing performance.
Once you have the results of your lead generator analysis, you may need to work with your web designers to update the page layout and graphics or revitalize your page content to increase user engagement.
Analyze and Optimize the Lead Generation Funnel
Context is critical when optimizing lead generation pages on a website. Using a tool like Google Analytics website owners can quickly understand which search terms are driving traffic to specific pages on their website. Using our website as an example, if a web user searches for "web design Toronto" and land on a page or blog posts that include CTAs promoting "logo design" we are very unlikely to convert that visitor into a lead. The context and placement of the calls to action are crucial to pushing visitors over the line between casual browsers and potential customers.
The instant someone lands on your webpage their activity is tracked and logged in Google Analytics and you can follow their user journey and analyze their conversion path. Over time, you can take the information collected from hundreds or thousands of these user journeys and filter out all the ones that did not end with a conversion. Using a method of testing new ideas called "A/B split testing" on your site where you create two separate versions of the same landing page, but make adjustments to the user interface design, CTA buttons and content to figure out which configuration and marketing tactics work best for your audience. Quite often, you will find that the most subtle changes to your landing page can result in dynamic improvements in conversion rate.
To run an A/B split test on your landing page there are four essential elements to focus on within the lead generation process:
CTAs
Best practices in terms of UI UX design call for the brightest or most dominant colour in the brand's colour palette be used for action items like CTAs, buttons, links, etc. The CTAs should be simple, unencumbered by surrounding elements, content and graphics. The key is to avoid over-designing these elements and to keep them clear and concise.
Landing Pages
Digital marketing agencies conduct copious amounts of research on what practices or tools lead to conversion on the web. Much of this data indicates that businesses that host more than 30 landing pages within their website tend to generate up to 7 times more leads than websites that feature only a handful of landing pages.
Thank You Pages
The thank you or confirmation page is so often overlooked in the lead gen process as its role begins after the visitor has already completed the conversion process. However, the thank you page provides the first opportunity to begin nurturing the relationship to follow. This page should begin with a personalized thank you message to the lead for taking the time to visit your website and share their information. This is also the place you will want to provide a link to download any assets or resources that are part of the conversion funnel and engage the visitor on other platforms, like social media.
Follow Up Email
Once you've collected a visitor's email address and phone number you have the opportunity to send them a follow-up email to further personalize the experience. The email should start off by thanking them, introducing the next steps in the relationship as applicable and offer other ways that the lead can engage with your company. Studies have found that these follow up emails boast two times the engagement and click-through rates as typical marketing emails. This is a golden opportunity to offer other avenues of engagement to the visitor to become more familiar and involved with your brand.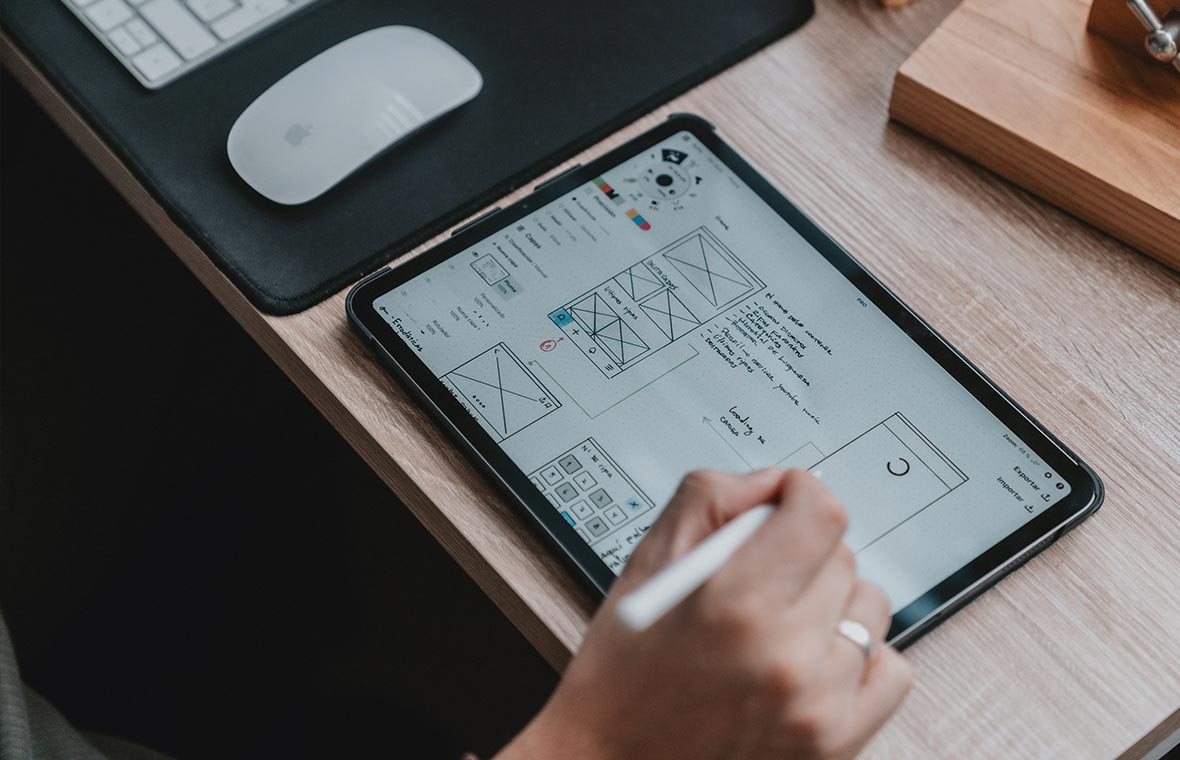 Include a CTA on Your Home Page
As the web and the complexity of search engines have evolved home pages have become more of a "catch-all" place for web traffic. Home pages are not often focussed on one particular topic or product and generally don't act as lead conversion points within a website compared to landing pages with optimized content specific to the user's search terms. However, this is not to say that home pages cannot play a role in the conversion funnel.
The home page on your website should offer clear direction as to what the desired "next step" should be. Clear CTAs should be used to funnel traffic into the first stage of the marketing funnel and quickly get visitors on the path to conversion before they lose interest.
There are a number of ways you can offer engagement from your home page. The two most efficient methods that companies employ are:
Subscribe for Newsletter Updates
People want their browsing experience to be as simple as possible. Much like entering a store, they do not want to be bombarded with questions or sales pitches while they browse. Keeping this experience as simple and unobtrusive as possible is important in providing a positive user experience that is associated with your brand.
When people land on your website they may not be immediately ready to convert, whether that's making a purchase, signing up for a service or making contact with your company. One of the most effective ways to capture the lead without making visitors uncomfortable is offering a newsletter subscription that delivers targeted marketing information directly to their inbox. This way, when they are ready to convert they can do so at their own pace. Sometimes the slow approach pays dividends in driving new leads.
Free Trials and Product Demos
For most online-based services or applications the free trial method yields the greatest results in developing new leads. The free trial allows the business to generate demand for the service and build a list of qualified leads that they can begin marketing as their business or service offering grows.
Product demos are also very effective in marketing your product or service to an audience that is interested but needs an added push to convert. With a product demo, your sales team has a captive audience to nurture and showcase all the ways your product can offer value.
Offer Downloadable Content
Another tried and true method of generating visitor interest in your brand is offering downloadable content in the form of whitepapers, research or ebooks. The content included in these downloadable assets can go into greater detail and depth than provided on your blog posts and offer added value to potential leads. This strategy is very effective in nurturing user engagement and search engine optimization alike. By including a web form on the blog post that promotes the downloadable content you can make sure to collect user information before providing the download link to leads. This approach is also referred to as gated content.
This marketing strategy is more time consuming than most as you will need to invest time or budget to developing detailed and optimized content that can be published on your blog and expanded upon in the downloadable asset as well. However, the ROI attached to this strategy can far surpass many other optimization tactics as creating relevant blog content is one of the best ways to grow the page authority of your website within search engines. People use search engines to look for answers or solutions to solve problems and if your website features the information they are looking for you begin building a higher click-through rate that tells Google that your website is important to visitors and therefore should be ranked higher.
To deploy this lead generation strategy you'll first need to conduct some keyword research based on the industry or topic you plan to create a downloadable resource about. There are many great tools available to aid in this process and help you hone in on the perfect keyword strategy. SEMRush or Surfer are two excellent tools that are considered industry leaders in the space. Once you've prepared the downloadable asset the covers your topic in detail, create a series of blog posts that discuss this topic in a broader sense and focus on peripheral keywords that prop up the main keyword or phrase. This will ensure you cast a wide net in terms of organic search to drive as much traffic as possible to your lead generation pages.
Lastly, follow the four essential lead generation page elements discussed above to optimize the funnel to make sure your landing pages are ready to drive peak conversion.
Include Live Chat on Your Website
Live chat features are an excellent way to engage website visitors and help guide prospects into the lead gen funnel. The software behind the live chat tools is becoming smarter than ever before with the surge in AI-based solutions. Whether you are using a human-operated chatbot or artificial intelligence that operates entirely on its own, offering visitors an opportunity to connect with answers or information immediately builds trust and powers engagement with your brand.
In order to put the live chat feature in the most opportune part of the user journey, conduct an analytics review to find out which pages on your website visitors are spending the most time on. Then, deploy your live chat feature to those pages to provide assistance and access to instant information that visitors may be missing out on while navigating on their own. The conversational aspect of live chat goes a long way to nurture the lead gen process and can also provide you with valuable insight into the leads' needs as you answer their questions.
The best part is if you're operating a WordPress website you can install a plethora of live chat tools in minutes without the help of your web developer.
Personalize the CTAs
Nothing grabs a visitor's attention like personalization. Using dynamic content features you can personalize the experience on your website for each visitor. When this strategy is employed on a website visitors will see content, images, buttons and products that are curated to speak directly to their interests, pages they've already viewed or past purchases.
Research has shown that personalized CTAs convert more than 40% higher than non-personalized calls to action.
Hubspot has created an excellent tool called CMS Hub to do just that.
A/B Split Testing
A/B split testing can help provide the answers you need to turn your click-through rate around quickly and generate leads. Click-through rate or CTR is one of the powerful factors Google uses to determine how relevant and interesting your content is to users. The higher your CTR, the better your site ranks.
As discussed earlier in this article, with this simple approach you can quickly deploy two versions of the same landing page and measure which configuration or content drives the higher CTR and therefore more value to visitors that translates into more leads for your business. This optimization practice is fast, affordable and incredibly reliable.
Nurture Every Lead
Lead nurturing isn't' technically does not fall into website optimization, however, without a lead nurturement plan in place, all your hard optimization and SEO work will be in vain. No captured lead should be considered a customer. Leads only turn into customers through your nurturing techniques and practices. It is important to get your leads into a workflow immediately after they've completed a form on your site and begin delivering content that holds value to them so that they don't forget about your product or service. Lead nurturing should always start with friendly emails that provide people with relevant content to help them in some way. As you continue with your lead nurturing strategy you can learn all sorts of information about each lead and begin tailoring custom emails to slowly convert each lead into a customer.
About Parachute Design
Since 2003 our Toronto web designers have helped brands across Canada and the US design and build digital marketing assets and strategies that produce measurable results for their business. Contact us today or call (416) 901-8633 to learn more about how we can help transform and revitalize your digital marketing strategy.