It's very simple… brand credibility creates trust, and trust drives action.
This is a core principle of nearly everything we do throughout our lives and is part of the fabric that makes us intelligent, emotional beings – it's a fundamental human trait. Why, then, is this simple concept often lost among high-growth businesses?
Establishing credibility is fundamental to brand equity and overall business competence. Yet, many companies are often singularly focused on business operations related to their product or technology, leaving brand credibility as an afterthought. No matter what spin your marketing team conjures up to promote your product, your business will fall short of your sales goals if your brand image isn't front and centre to establish credibility.
The most innovative, forward-thinking companies make smart investments to protect their brand credibility because they understand the high stakes. Brand credibility is directly linked to leads, sales and the profit margin for the business owner. Studies have shown that website visitors can decide whether to stay on your site or leave in just 50 milliseconds (50ms!).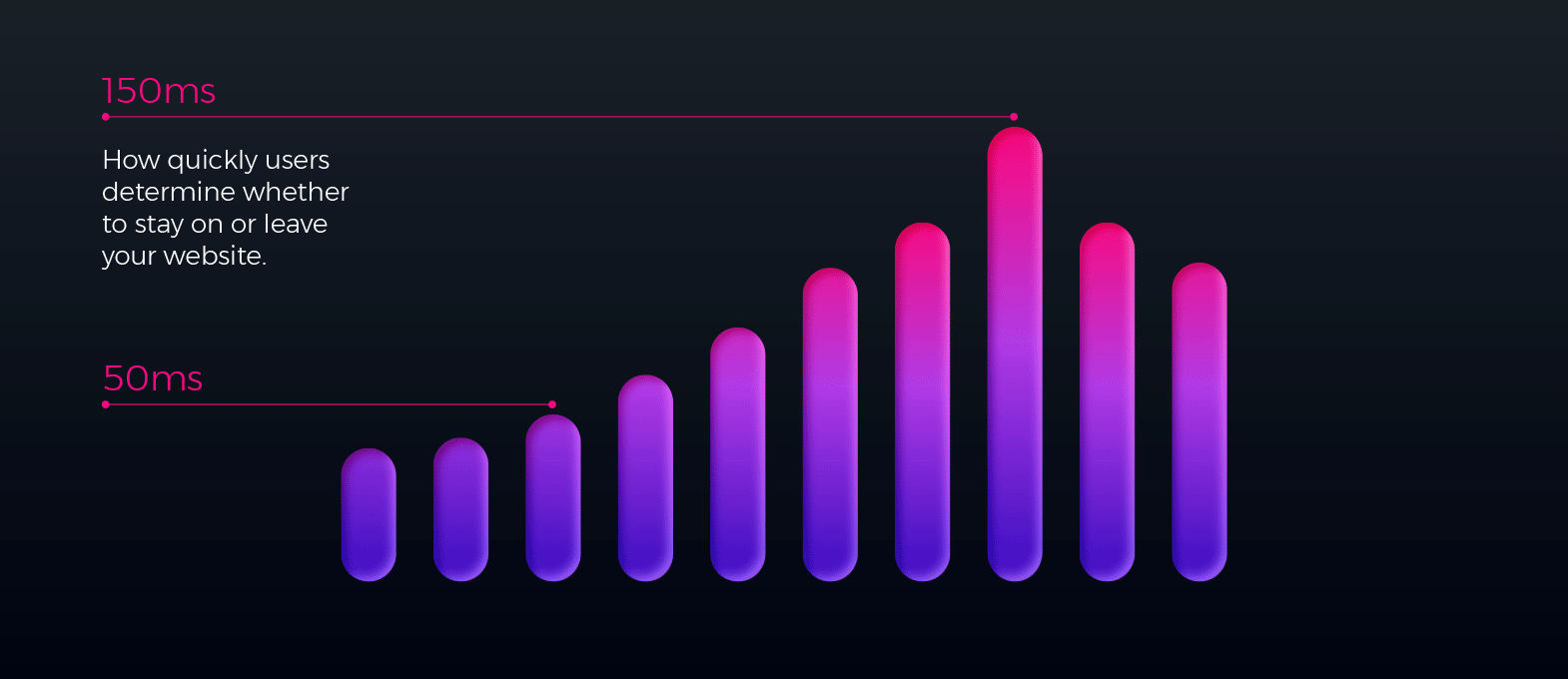 They're not making that decision in the blink of an eye.
They're deciding ⅓ the blink of an eye.
We can say with absolute certainty that no small part of this lightning-quick decision-making process is driven by the perception of brand credibility that's displayed (or not displayed) on the site to highlight business competence immediately.
We also know that buying patterns and buying decisions are driven more by brand credibility than advertisement claims. Consumer research has historically shown that improved confidence is correlated with nearly a 50% increase in purchasing behaviour.
The findings in this research apply equally to all companies, whether they're selling clothing or a multi-million dollar software platform. Brand credibility is of the utmost importance as it instantly creates a more positive perception of the product and organization's values,
To put it simply, brand credibility establishes perceived quality and drives revenue.
Over the last 20 years, we've worked with brands big and small across North America to refine their brand and help improve their overall company image by establishing brand credibility. Here's where we've found many tech companies and other businesses fall short of building their brand credibility.
The Brand Credibility Gap
Brand credibility is invaluable to business operations specifically because it's extremely difficult to fake. All marketing experts will agree that brand success is built on top of a healthy combination of quality products, customer testimonials, market share and an organization's values that all work together to influence consumer behaviour to produce brand credibility.
When you have a trusted brand, it signals to potential customers that you're trustworthy, aware, reliable, and predictable – you're a safe choice.
Having a credible brand means your customers know what to expect from your business, and they expect to receive what they need. First impressions are crucial in showcasing the significant value your brand offers the customer, while mass appeal and industry influencers are other factors that aid in achieving longevity.
One psychological factor behind brand credibility is conveying that you, as the business owner, understand the customer's pain points and that your product will solve their problem.
This is especially true for startups and growing tech companies aiming to cultivate an enterprise-level client base. Your brand's reputation will be under the microscope as you attract larger clientele, and for a good reason, with 90% of technology companies ultimately failing.
The Fortune 500 customer you want to sign a 3-year contract needs to know that you are a reliable choice and that you'll be around to continue servicing their company for years to come. Business newcomers may not have the chops to stick around for the long haul, but a seasoned business owner understands that procurement is expensive and time-consuming. Most companies spend years searching for the right partner, and once they find the perfect fit, they want to hold on to that relationship.
You know you have a brand credibility issue when your sales team hears questions like:
Which companies have you worked with?
Do you have experience in my industry?
When did you raise funding last?
How much have you raised?
This is called the Credibility Gap, and it's largely the responsibility of the marketing team to overcome it.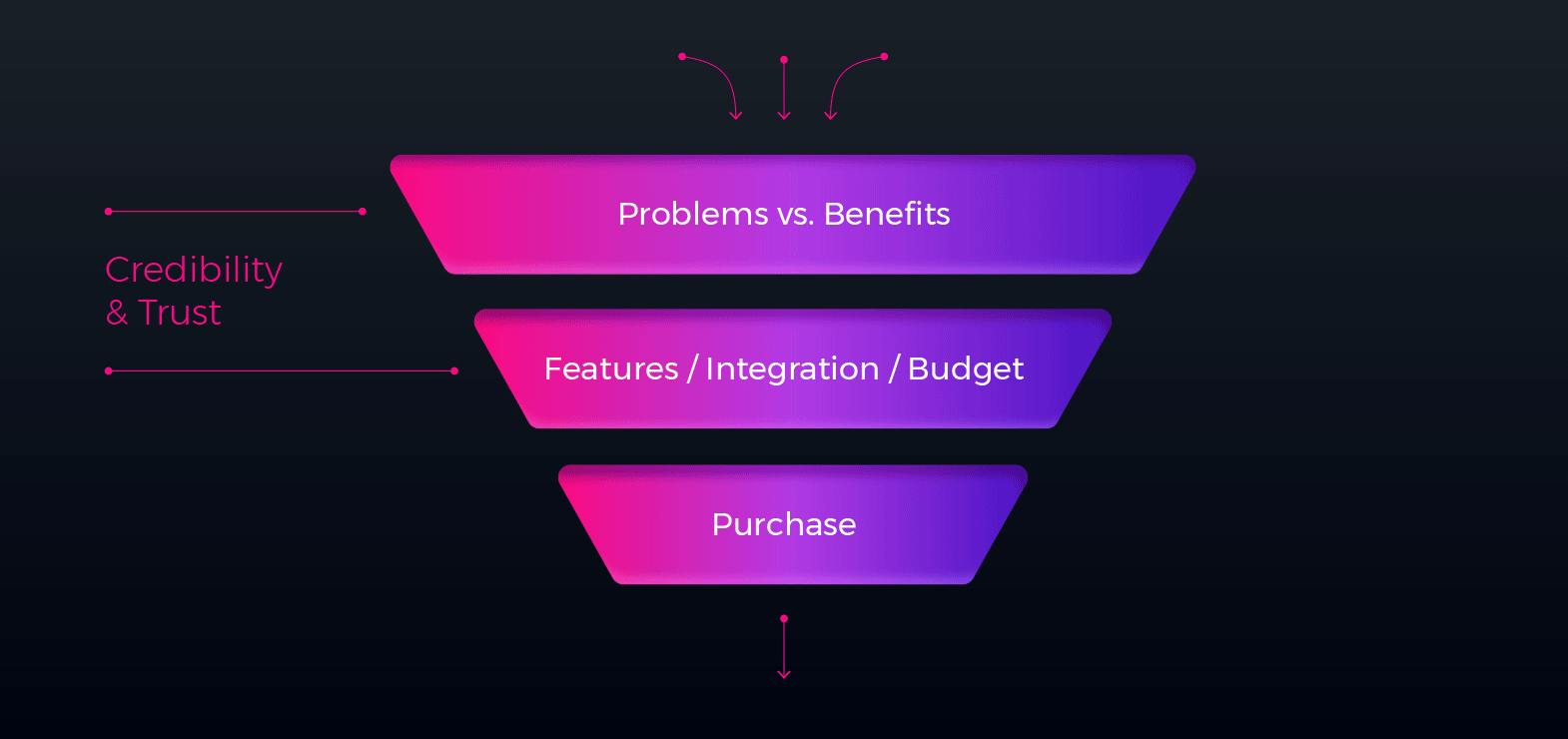 The role of a marketing lead is to identify when, where, and how customers assess your brand credibility and then create a proactive, deliberate, and strategic plan to build trust in the brand and increase brand credibility in the market.
So, how do you begin establishing brand credibility?
Your website's marketing language, professional design, and interactive technology send strong signals about your brand's credibility and build brand trust.
Your website is where most prospective customers first meet and interact with your brand, and it's surely the first place people look for information after learning about your products. The design of your website will form a positive or negative effect on visitors immediately. A brand's reputation is inherently tied to the professionalism and trustworthiness established in your website design. If you cut corners, it will be obvious and make it more difficult to build credibility and establish your company image.
The most credible brands invest in professional web design and search engine optimization, understanding that their websites advertise more than products and services but highlight business competence and build their brand credibility.
Before we look at precisely how your website can be damaging your brand credibility, let's start by unpacking how we, as humans, perceive credibility.
Understanding Digital Credibility
When we look at the core components of trust, we see which strategies should be part of our brand equity playbook to build trust by closing the Credibility Gap.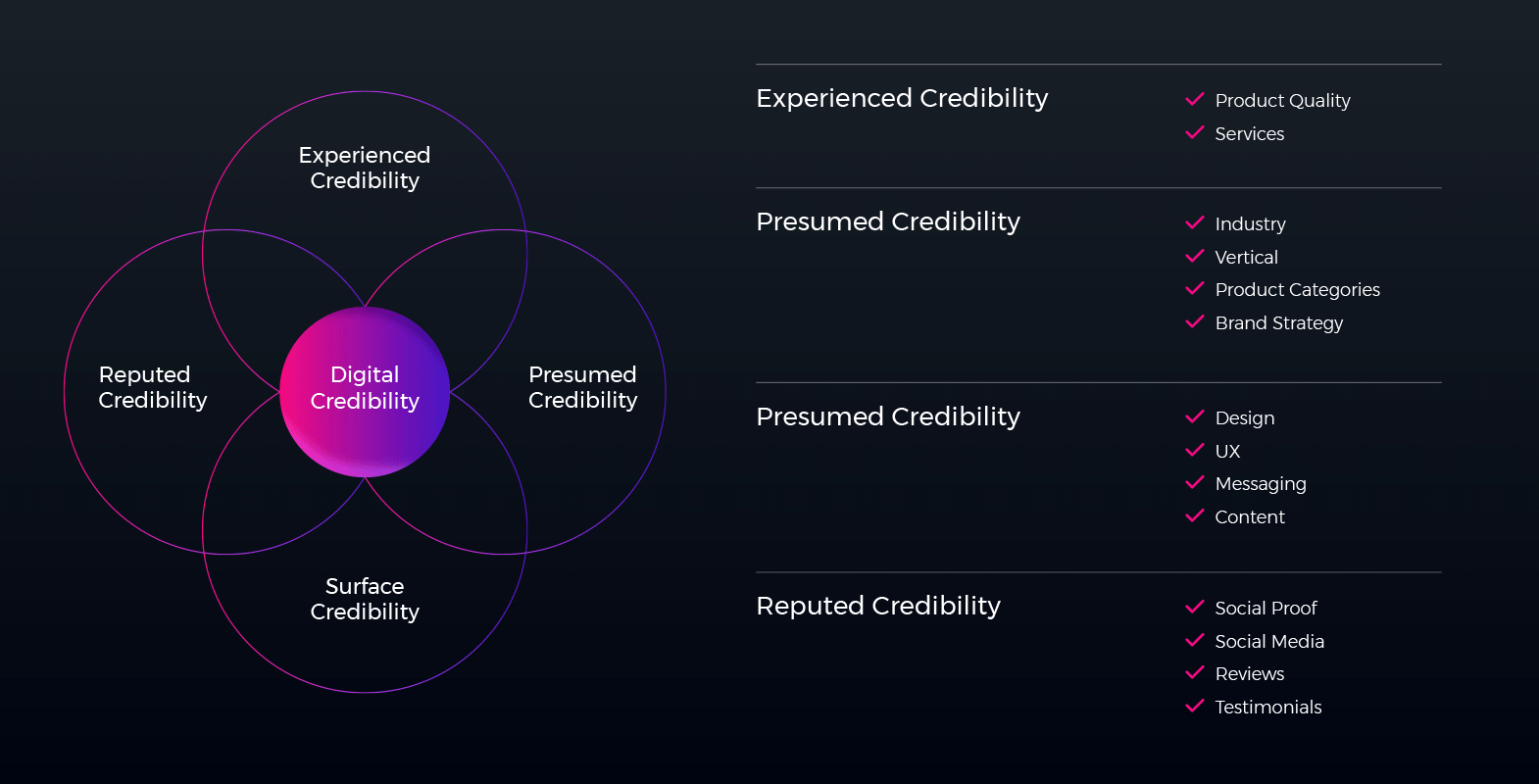 A groundbreaking study from Stanford's Persuasive Technology Lab found that credibility –specifically in the digital space – can be organized into the following categories:
Presumed credibility – Industry, verical, product categories, and brand strategy
Reputed credibility – Social proof, social media, reviews, customer testimonials
Surface credibility – Design, user experience (UX), messaging, content
Experienced credibility – Product quality, service, business operations
Looking at each of these components, we can understand the role of brand credibility in the buyer's journey and which of these marketing strategies or channels are related to each.
How to Build Brand Credibility With Your Website
Almost every company's website experiences at least one of these challenges. How customers perceive your digital marketing can have a lasting positive or negative effect on your overall company image.
These issues don't happen in a vacuum, though. They're not tactical glitches that you can fix quickly by making minute adjustments to your website.
The brand credibility problem is the product of a broken web design process that does not consider brand credibility at a strategic level.
At Parachute, our entire web design process is built around strategy with brand consideration at its core. We assess, understand, and build brand credibility into the entire design and development process, from storytelling to UX design deployed on top of technology.
Four key aspects of our design process help us build credibility by reinforcing the brand narrative as a central piece of the website strategy.
1. Identify the Brand Gaps
Consistency is important to produce brand credibility.
If your messaging and brand positioning are inconsistent or don't align with how potential customers perceive your business, you create confusion. First impressions are critical!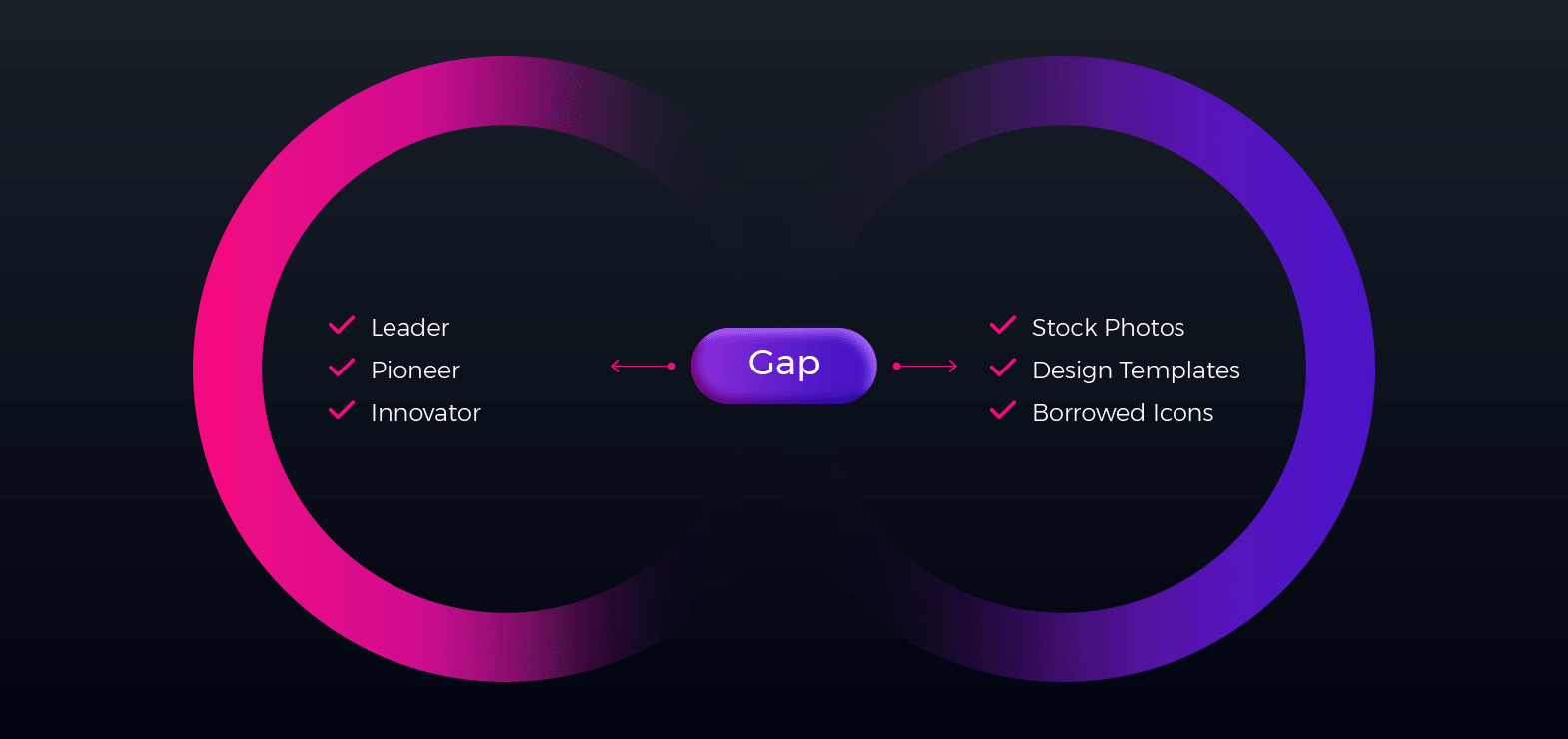 In our initial discovery process, we dive deep into understanding your ideal brand positioning and clarify the perception that you want potential customers to have. We also identify gaps in your current marketing strategy and interactions with website visitors.
This phase of the web design process helps define clear gaps in your strategy that we can address in our strategy.
2. Develop a UX and Communications Strategy
Once we've identified and understood the brand gaps, we can develop a strategy to address those inconsistencies that will carry us through the UX and UI design phases.
We build a strategic user experience strategy that establishes credibility behind your brand to align your business with your customers.
This process helps us close the brand gap and ensure that your brand and business strategy anchor all communications and experiences on the website.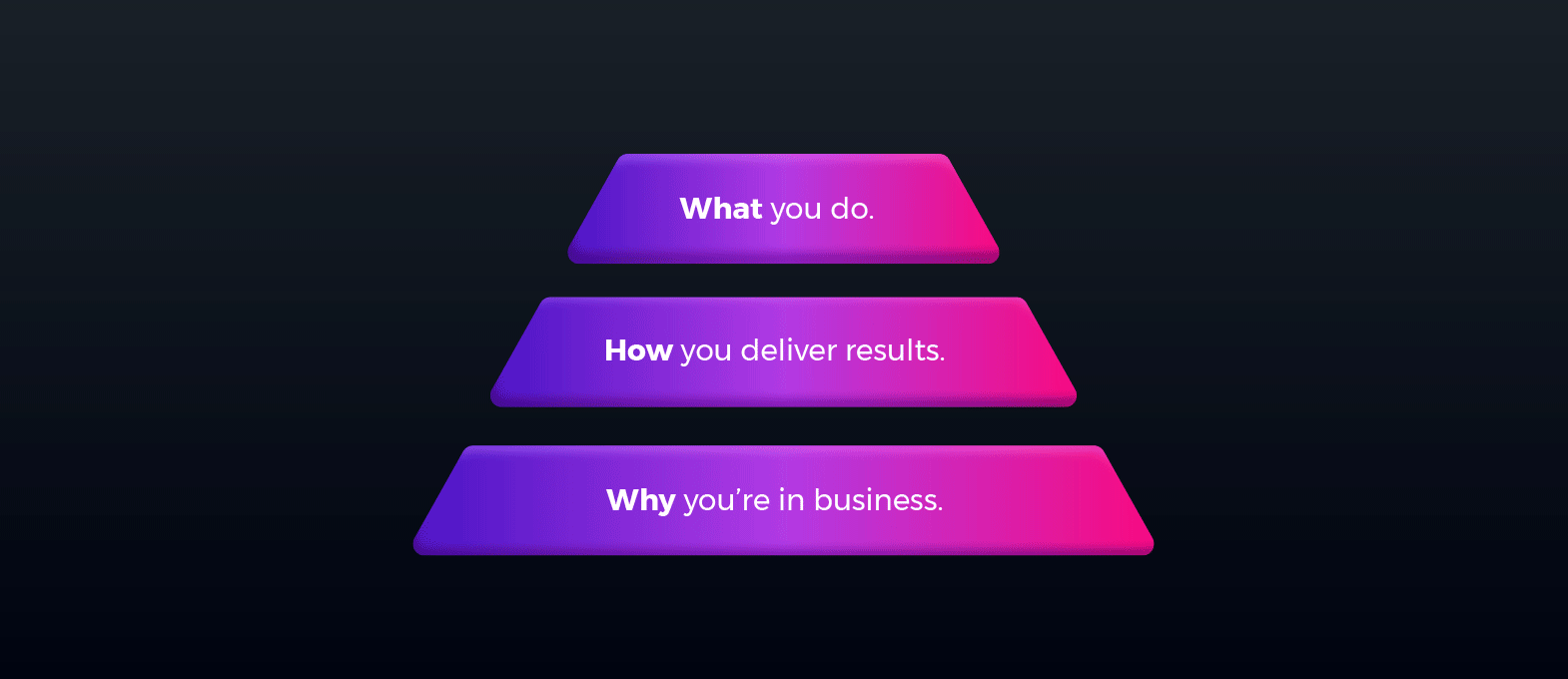 3. Designing User Journey at the Page-level
Once we've established a new site map design that addresses any pain points discovered in our analytics and experiential review of the current website, we dive into wireframing or UX design. This prototyping exercise helps us design a carefully curated user journey at the page level. Not all visitors begin their journey on the same web page, and it's important to build a strategy to clearly present the important brand messaging at any entry point before moving visitors through the marketing funnel to the conversion point.
Wireframing is an important aspect in establishing credibility because it lays the groundwork for every aspect of the journey your customers will experience on your website. Wireframes are void of visual design to limit distraction and allow stakeholders to focus on the most important aspects of information hierarchy.
We design a custom wireframe for each unique type of page in the website to visualize and map the user journey from top to bottom.
Improve Your Brand Credibility
Improve your brand with a best-in-class website – we can help!
Get a Quote
4. Establishing Credibility with a Custom UI
Finally, we design the website user interface.
The creative design phase is where the emotional aspect of brand credibility comes to fruition. Most companies will opt for a templated design that is fast and easy to stand up so that they can get online. Sure, that's ok when you're in start-up mode, but when you bring in the marketing experts and start spending your hard-earned money on ads and social media marketing, things fall flat.
With enough budget, anyone can drive traffic to a website, but most of that spend goes up in smoke when customers land on the site and are not greeted by a professionally crafted experience. Conversion rates flop, positive perception is fleeting, and the buying impulse of non-existent no matter how much you hype your quality products.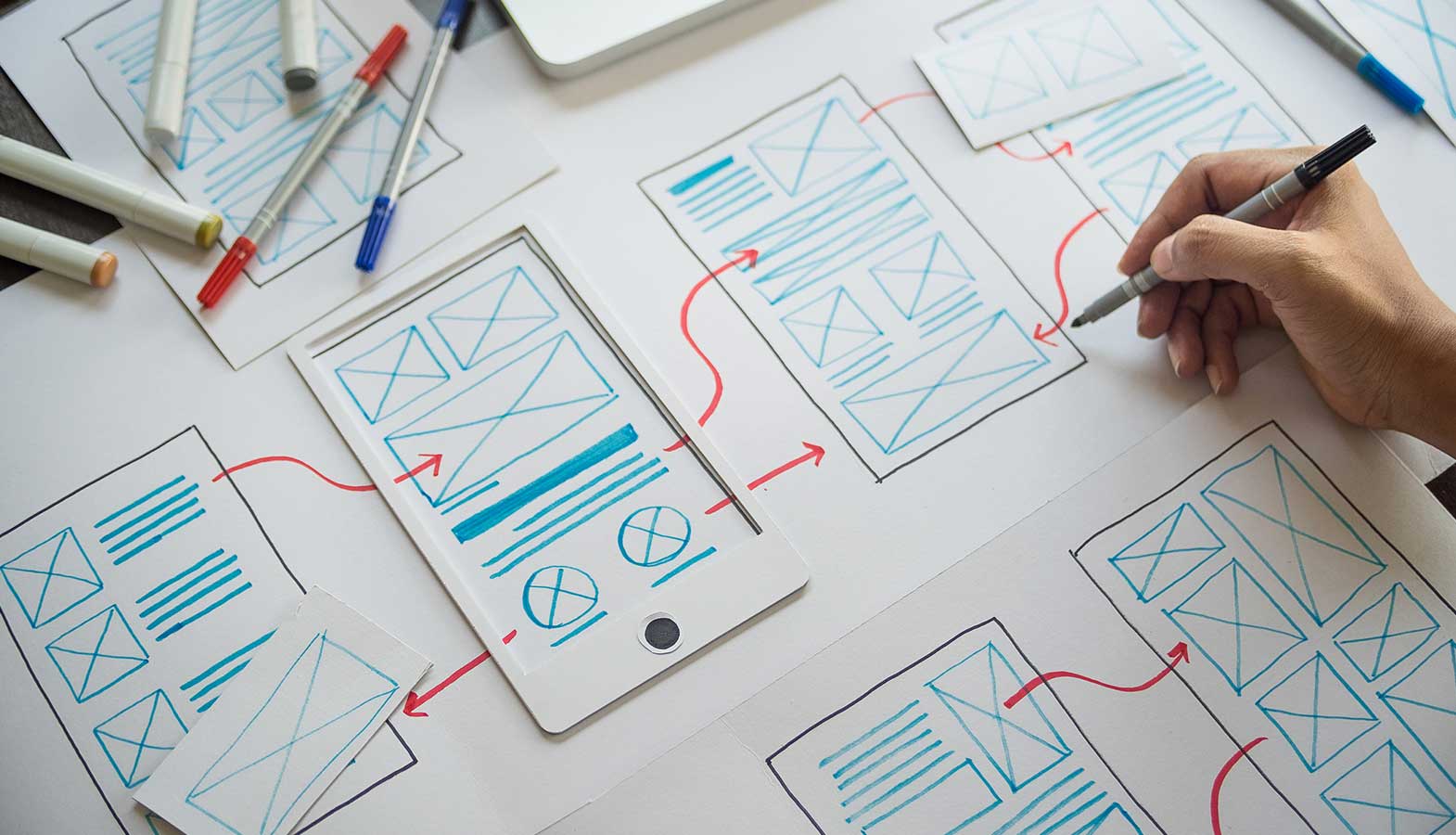 That first impression is everything when it comes to brand credibility and like the old Head and Shoulders commercial(talk about brand credibility all these years later!), you never get a second chance to make a first impression.
Marrying a professionally crafted website interface design with a well-executed user journey strategy creates instant trust and comfort in the visitor that will continually nourish the customer's relationship with your product. Your company becomes the reliable choice which is an important aspect in achieving longevity as one of the most credible brands.
How to Maximize Brand Credibility on your Website
Websites advertise more than products and services. Beyond the advertisement claims and the buying patterns, well-crafted UI design dictates our websites are a conduit between consumers and our brand. For over 20 years, we've been refining our design process to deliver success for our clients. We're a thought leader in the design industry and lean on our expertise to improve marketing and business operation strategies for our clients, big and small. After all this time, we can confidently say that not all sites are designed and built equally.
A strategic website delivers results:
Increase in organic visibility
Drop in bounce rate
Increase in time on site
Increased conversions
Increase in revenue.
Your brand's credibility is hard-earned and fragile. We understand what's at stake and have the experience to build success under pressure. That's why we use a time-tested 6-step web design process to protect and improve your most valuable marketing tool and your most critical business asset – your brand credibility.