Why Your Enterprise Business Should Use a WordPress Enterprise CMS Solution
In an age where digital presence is crucial for businesses, having a reliable and adaptable content management system (CMS) can provide a competitive edge. The world's most popular platform is WordPress Enterprise, an open-source platform that has evolved from a simple blogging tool to a powerful solution for enterprise-level websites; but what makes WordPress the CMS of choice for organizations of all sizes? There is a long list of benefits and features that make WordPress Enterprise the perfect fit for enterprise websites starting with:
WordPress Enterprise is a powerful and cost-effective CMS that offers scalability, plugin extensibility and SEO-friendliness.
Managed WordPress Hosting solutions provide businesses with secure, reliable and optimized environments for their website tailored to their needs.
Enhancing the security of your WordPress enterprise site involves using secure hosting providers, plugins and user management best practices.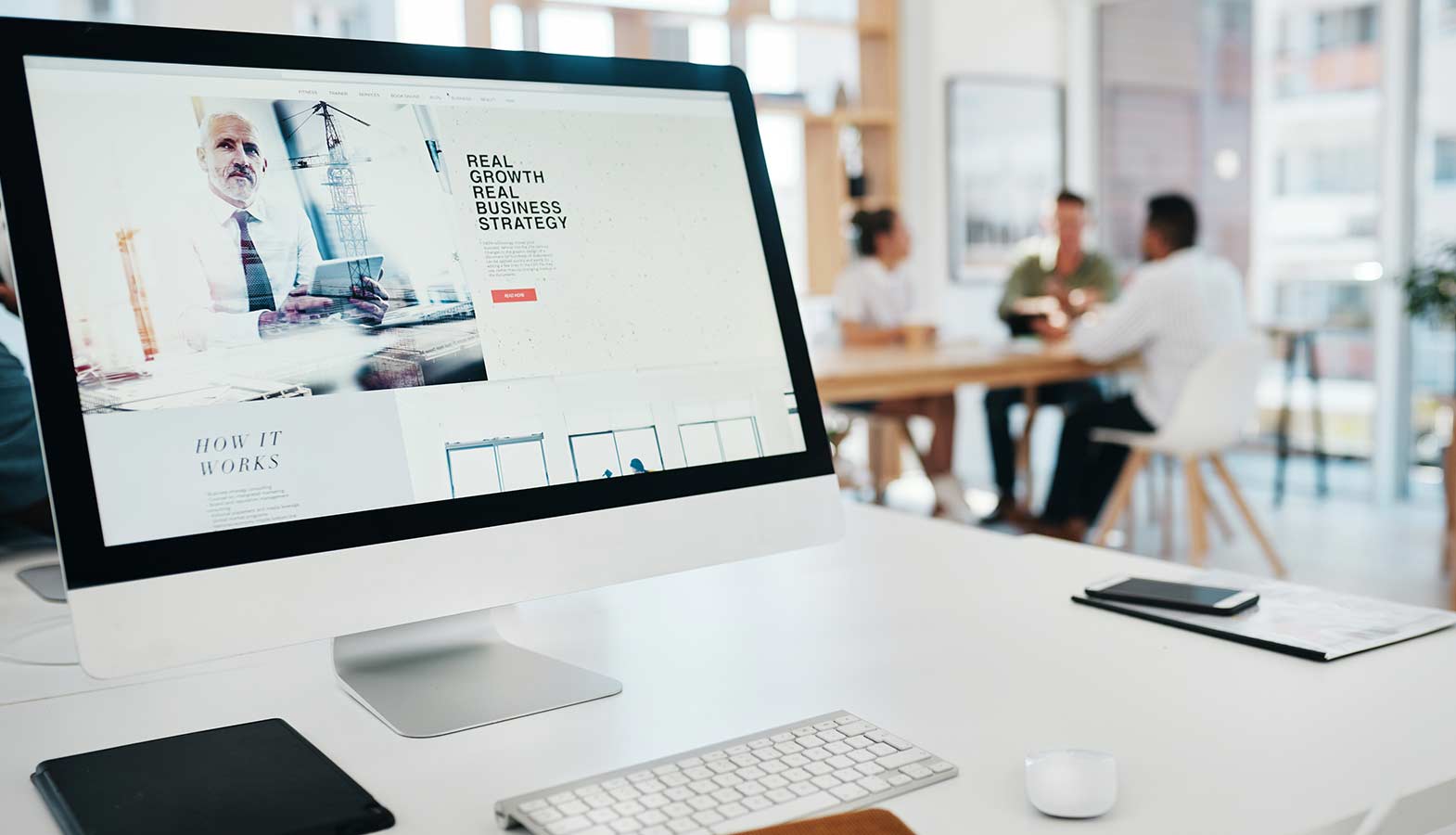 Understanding WordPress Enterprise CMS
WordPress has come a long way from its humble beginnings as a blogging platform and is now the world's most popular CMS. Today, it powers a staggering 43% of the web, making it the most widely-used CMS in the world. Its flexibility, scalability, and customization capabilities are the secret to its success. With an extensive array of plugins and themes, WordPress can be tailored to meet the specific needs of enterprise clients, making it a nimble and cost-effective alternative to traditional, legacy systems.
WordPress shines as a potent enterprise CMS, offering plugin extensibility, scalability, SEO-friendliness, and professional support from dedicated enterprise WordPress hosts. However, choosing WordPress as an enterprise CMS also comes with its own considerations, such as potential security risks and the necessity of maintenance compared to other closed-source content management systems.
Key Components of a WordPress Enterprise Solution
Several key components must be in place to transform WordPress from a simple blogging platform to a powerful enterprise solution. These essential elements include:
A reliable enterprise WordPress host
Sophisticated SEO
Multilingual support
Performance optimization
Security enhancements
One key factor in a WordPress enterprise solution is the selection of dedicated enterprise WordPress hosting. A hosting solution tailored for enterprise-level requirements ensures optimal performance and stability, even during high-traffic periods. Another vital component of a WordPress enterprise solution is the extensive plugin ecosystem, making it WordPress enterprise-ready. With thousands of plugins available, businesses can easily add essential features to their website without needing custom development for routine features.
However, reliance on plugins also comes with potential risks. For instance, plugin developers may cease operations and not provide updates or fixes, which may affect the core web technologies of the site. Moreover, using too many plugins can lead to a cluttered backend user interface, making it difficult to manage the entire website. Despite these risks, plugins remain an attractive option for enterprise companies due to their ability to provide essential features and aid in scaling a WordPress website to an enterprise-grade CMS.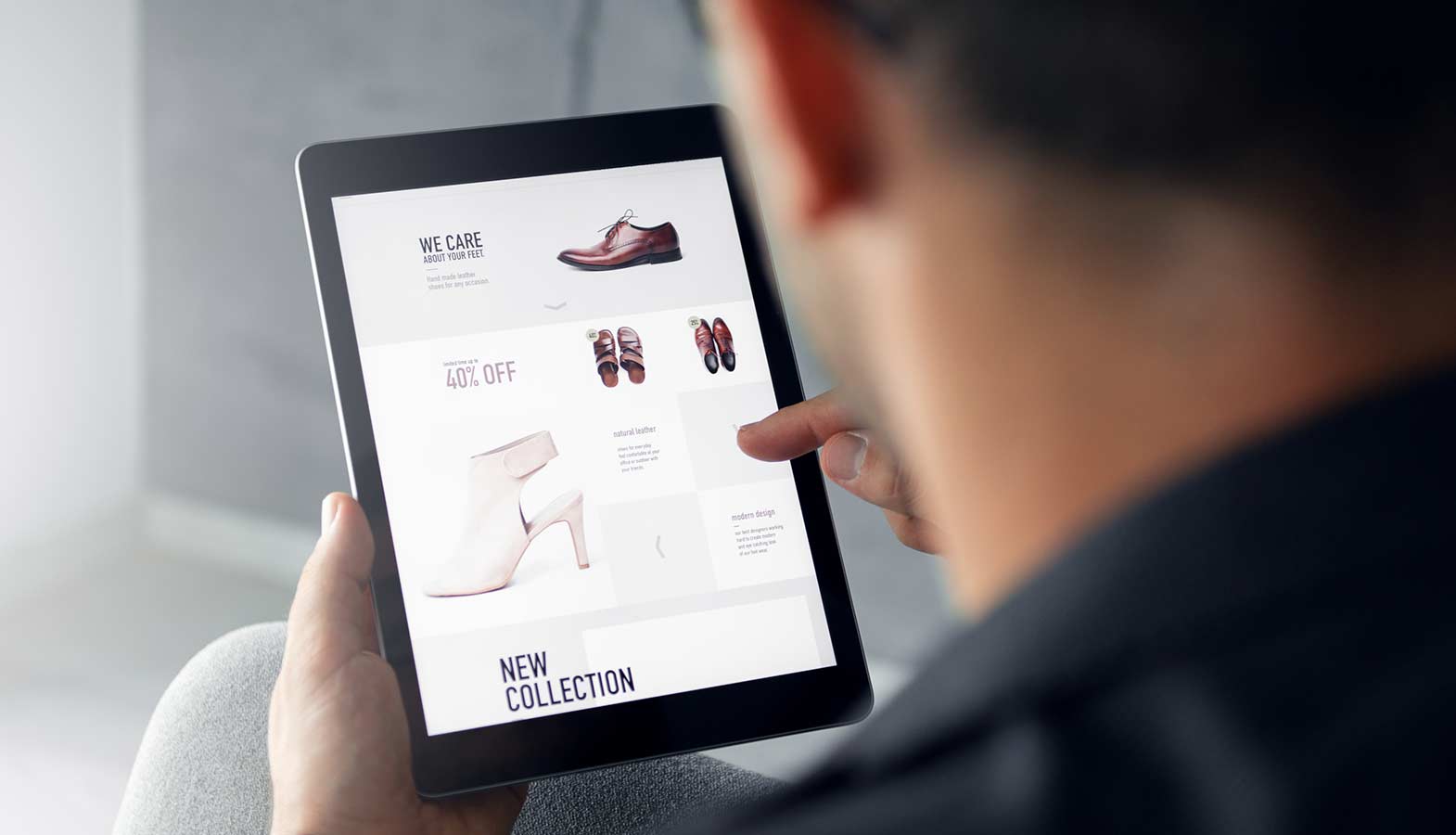 Benefits of Using WordPress for Enterprise-Level Websites
One of the biggest advantages of using WordPress for enterprise-level websites is its cost-effectiveness. WordPress offers a more affordable option than custom CMS and enterprise-built solutions while still providing powerful features and flexibility. Its user-friendly interface makes it an ideal choice for organizations with varying levels of technical expertise, ensuring that even non-technical team members can easily manage and update content through the admin interface.
The vast plugin ecosystem is another major advantage of using WordPress for enterprise websites. With over 58,000 plugins available, businesses can easily augment the standard WordPress platform to offer the exact experience their target audience demands without the need for custom development. This flexibility allows businesses to adapt their website as their needs evolve, ensuring their digital presence remains relevant and engaging.
In addition to its cost-effectiveness and flexibility, WordPress boasts a large community of developers and support professionals. This thriving community ensures businesses have access to a wealth of knowledge and resources to maintain and optimize their WordPress enterprise site, enhancing its appeal over other platforms for organizations of all sizes.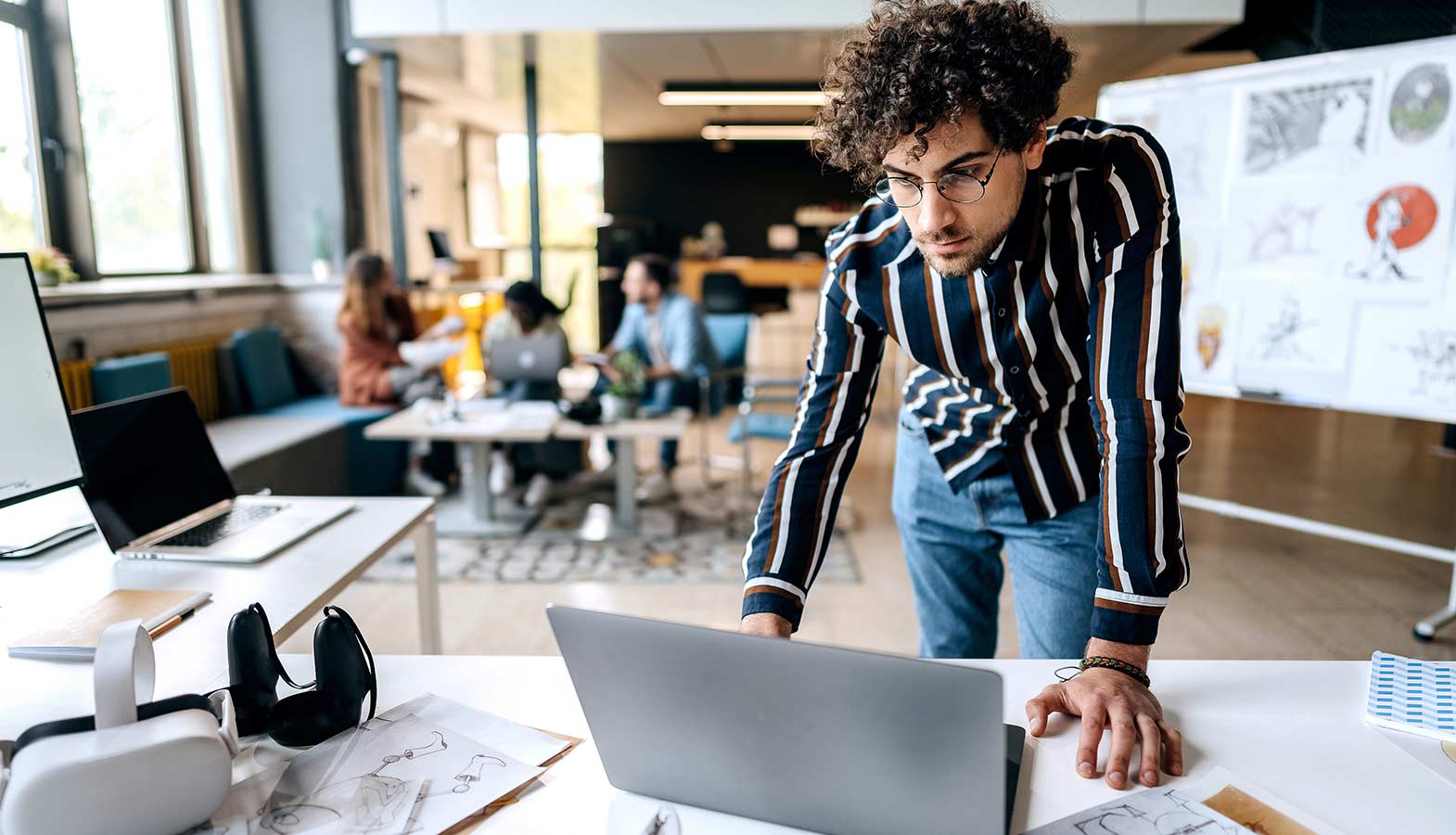 Maintaining a Secure and Efficient WordPress Enterprise Site
Maintaining a secure and efficient WordPress enterprise site requires prioritizing regular updates, security monitoring, and performance optimization. Staying up-to-date with the latest software releases and patches can help protect your site from potential WordPress security vulnerabilities, while proactive monitoring through a web application firewall can help detect and address issues before they escalate.
One of the most prominent security concerns when using WordPress for enterprise-level websites is the reliance on plugins, which can introduce potential security risks if not properly evaluated. To mitigate these risks, select an enterprise-grade hosting provider, evaluate backup policies, and install security plugins such as Wordfence and Sucuri Security if the hosting provider is not already integrated with Cloudflare.
Additionally, performance optimization is vital for maintaining a secure and efficient WordPress enterprise site, ensuring that your website runs smoothly and provides an optimal user experience.
Grow Your Business With WordPress Enterprise
Take your enterprise business to the next level with a custom WordPress site tailored to your specific needs.
Book a Call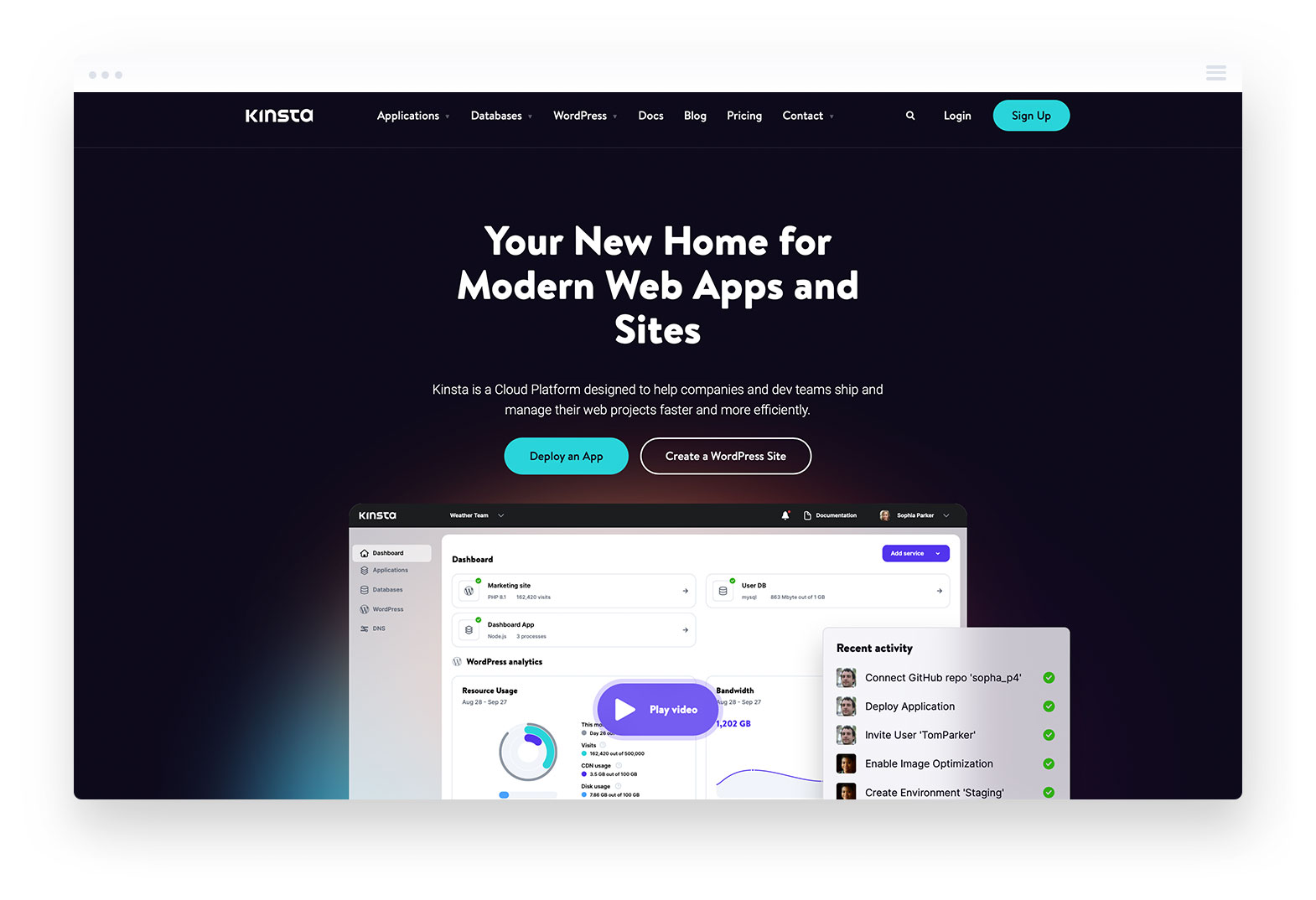 Managed WordPress Hosting Solutions: Kinsta and Beyond
Managed WordPress hosting solutions such as Kinsta offers the following benefits for enterprise websites:
SOC II compliant environment, guaranteeing high performance, security, and expert support
Specialized server configurations
Automated backups
Security measures tailored for enterprise WordPress sites
Businesses can ensure their website is secure, reliable, and optimized for performance by choosing a managed hosting solution.
Managed hosting services also offer developer-friendly tools such as SSH and WP-CLI, making it easier for developers to manage and maintain enterprise WordPress sites. With a managed hosting solution, businesses can focus on growing their digital presence while leaving the technical aspects of their website in the hands of experts.
Features of Managed WordPress Hosting
Managed WordPress hosting brings a suite of features to the table, all designed to ensure a secure and efficient environment for enterprise sites. These features include automatic plugin updates, which keep your WordPress site running the latest software version, ensuring optimal security and performance.
Another essential feature of managed WordPress hosting is daily backups. These backups safeguard against any potential issues, enabling a quick restoration of your site to a previous version if necessary.
Security monitoring and dedicated support are also key features of managed hosting services, helping to detect potential security threats and provide assistance with any related issues.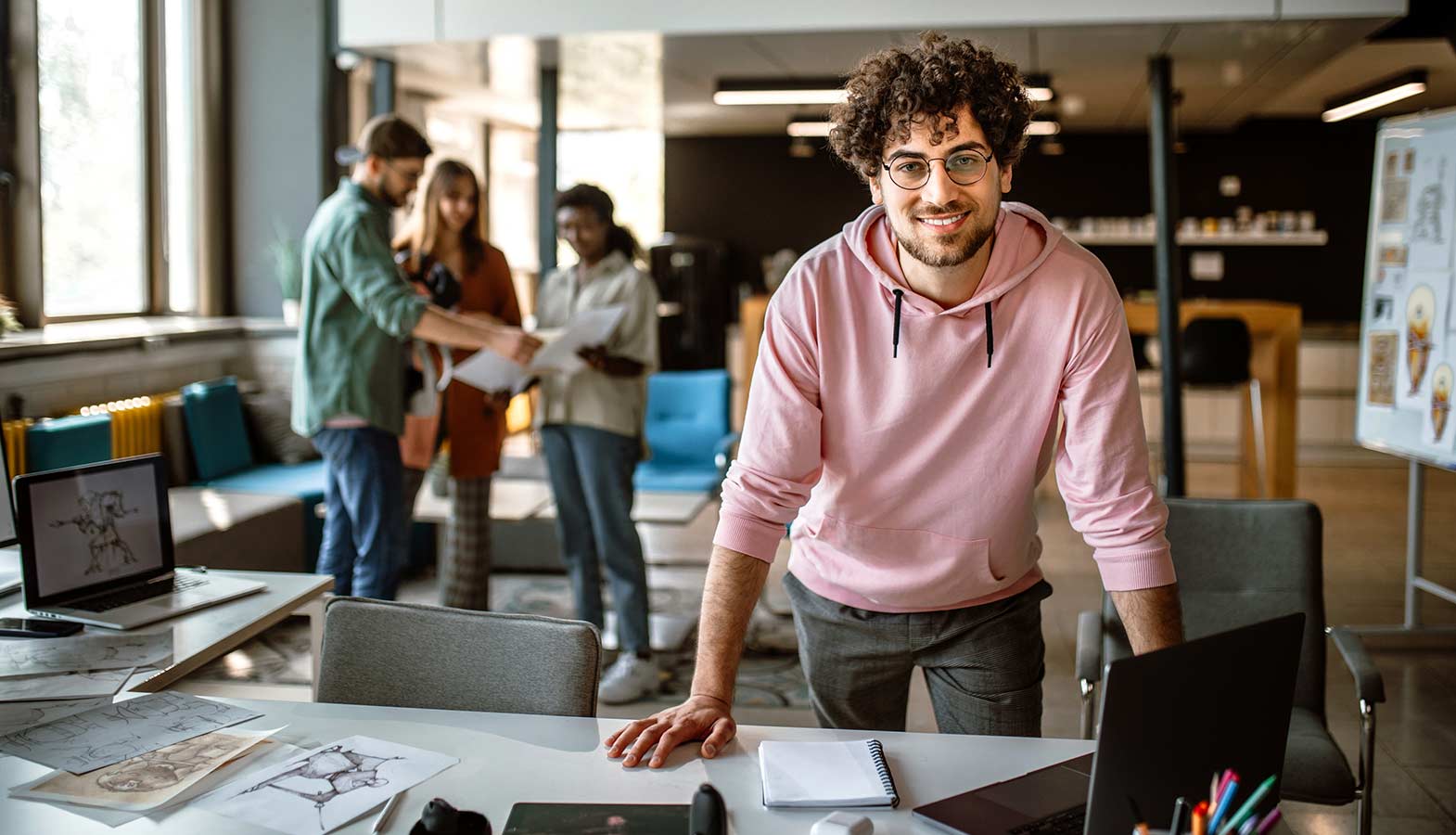 Customizing Your WordPress Enterprise Site
Several customization options are available to create a WordPress enterprise site that meets the specific requirements of enterprise businesses. These options include selecting the appropriate theme, utilizing applicable plugins, and implementing necessary custom code to meet your business needs.
Plugins are particularly valuable for customizing your WordPress enterprise site, offering a wealth of features and functionality if you choose not to work with a web developer to customize WordPress as an enterprise platform. To enhance your site's performance and reach a global audience, consider installing advanced SEO plugins like RankMath and multilingual support WordPress plugins.
By leveraging the customization options available in WordPress, businesses can create a unique and engaging digital presence that reflects their brand identity and caters to their target audience's preferences.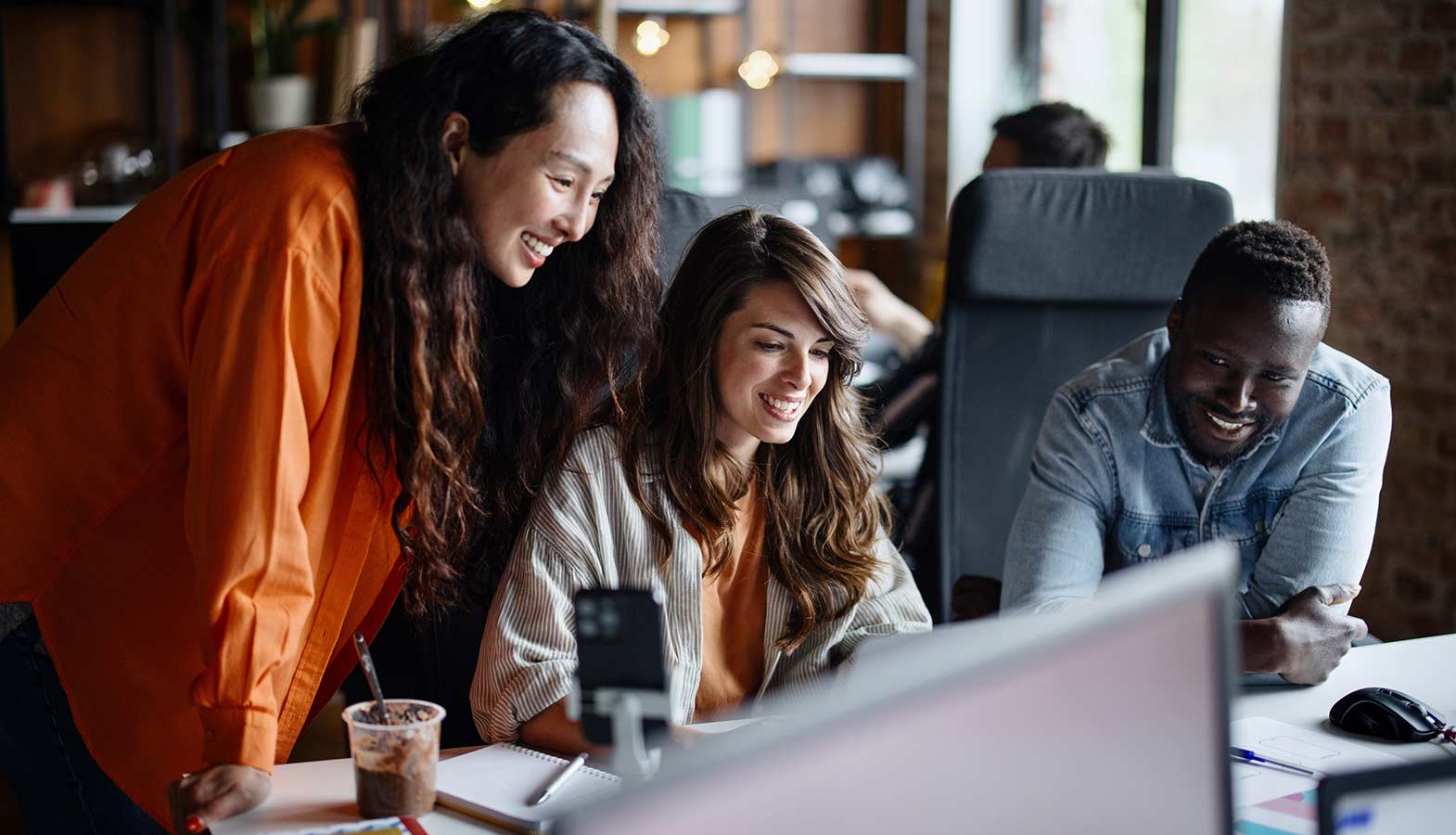 Scaling Your WordPress Enterprise Site
As your business expands, it becomes critical to ensure your WordPress site can reach the enterprise scale and handle increased traffic and resources. Scaling your WordPress site requires optimizing performance, implementing caching solutions, and choosing a hosting provider capable of handling the increased demand on the fly.
Caching is a key aspect of scaling your WordPress site, as it stores resources from a request and reuses them for subsequent requests, improving site performance. Plugins such as WP Rocket and Optimole can significantly enhance your site's performance by applying essential web performance standards and optimizing images in real time.
Investing in performance optimization, caching solutions, and a suitable hosting provider ensures that your WordPress enterprise site remains fast and reliable for site visitors even as your business grows and evolves.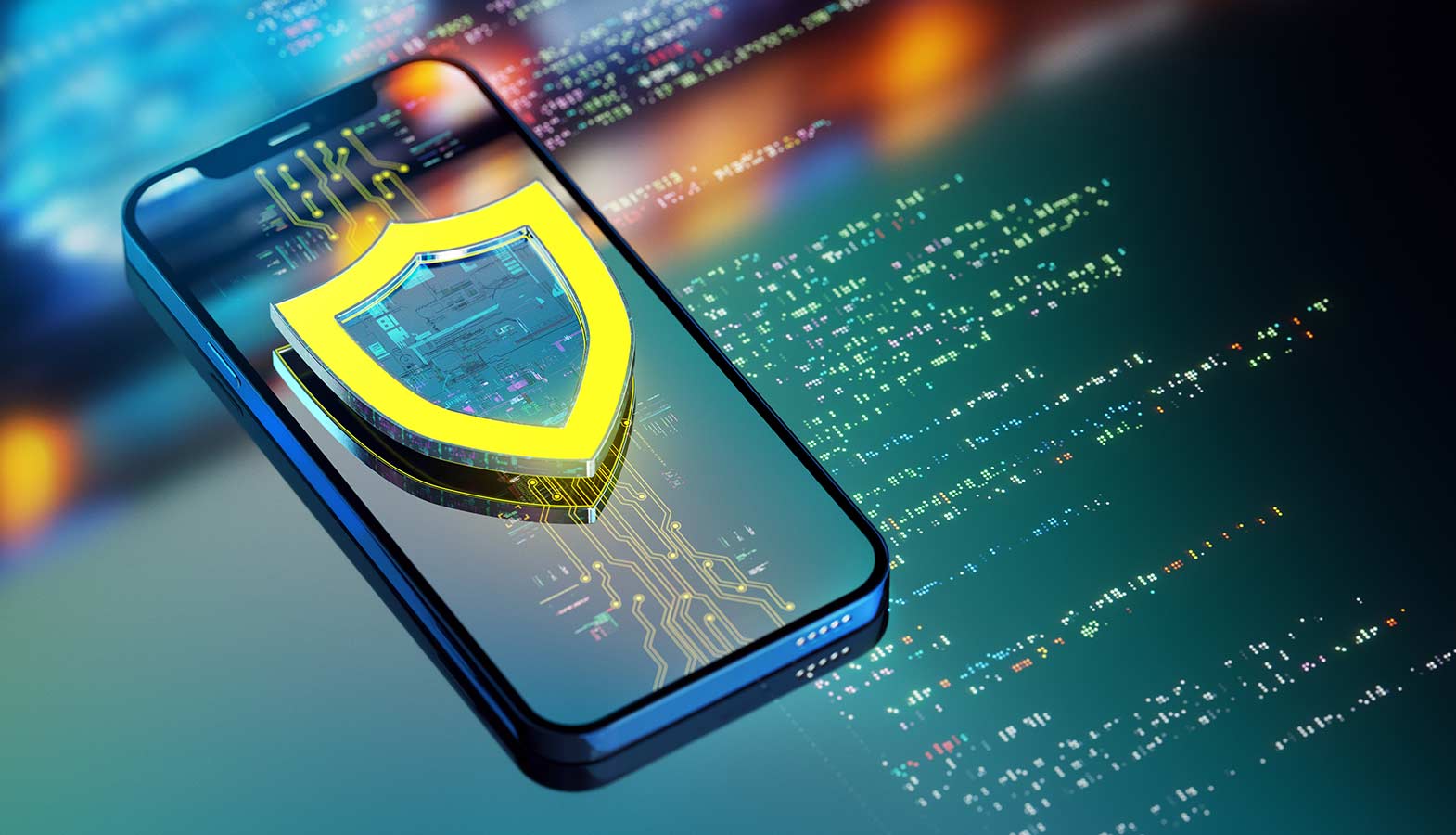 Enhancing Security for Your WordPress Enterprise Site
The security of your WordPress enterprise site should always be a top priority. Selecting a secure hosting provider is the first step in safeguarding your site against most security issues, as they can provide essential security measures such as malware protection and data encryption. For enterprise-grade security controlled by your IT team, you may also consider a private Cloudflare integration to take complete control of your website application firewall and keep your site safe.
Implementing security plugins like Wordfence and Sucuri Security can further enhance your site's security by providing features such as real-time threat detection and response. Additionally, following best practices for user management and access control can help minimize the risk of user error and unauthorized access to sensitive data.
By taking a proactive approach to security, businesses can protect their digital assets and maintain the trust of their customers and stakeholders.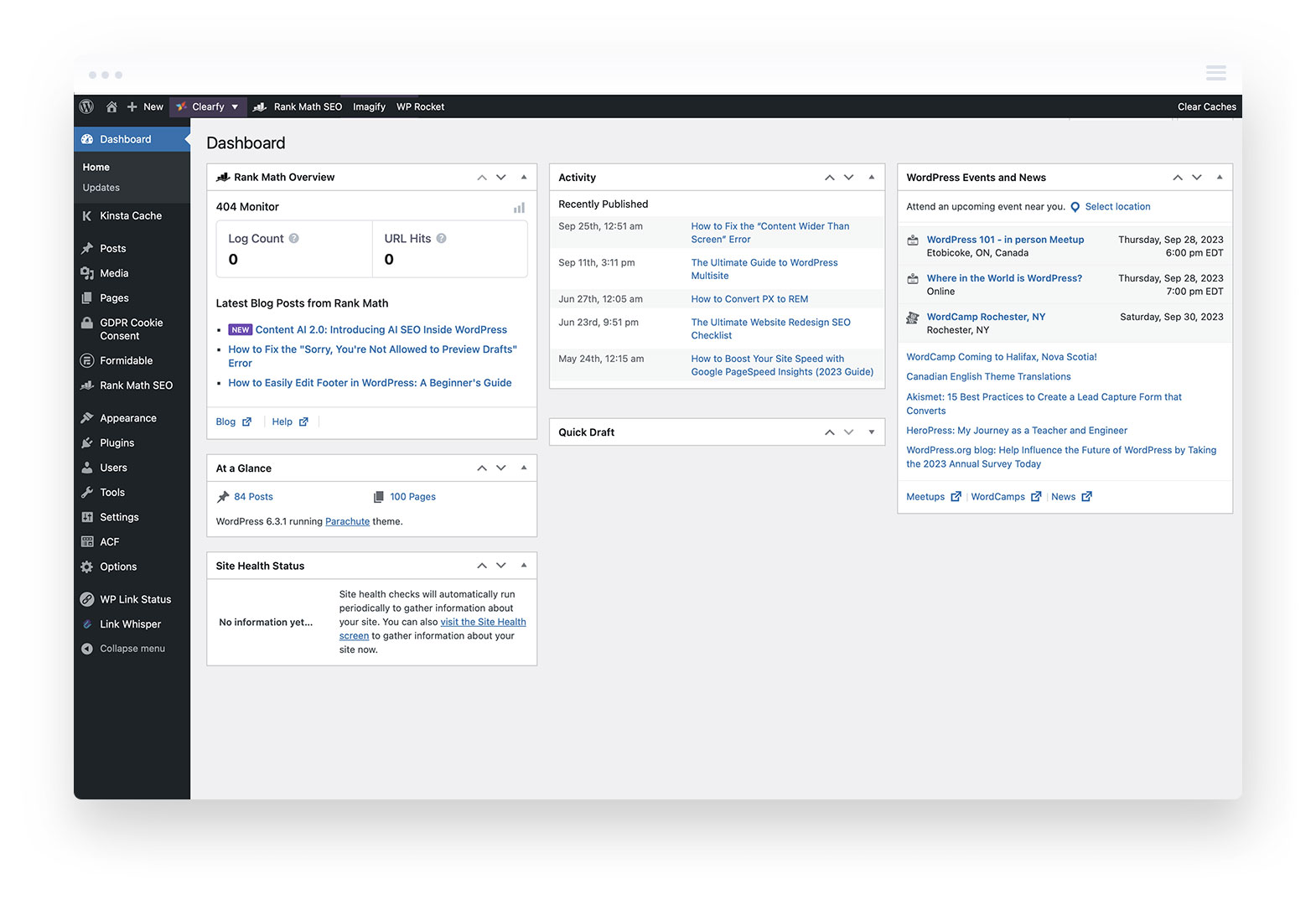 Streamlining Content Management and Collaboration
Maintaining an engaging and current enterprise website necessitates effective content management and collaboration. A content management system with plugins and tools for editorial workflows, content calendars, and role management can help streamline these processes and ensure that your team can efficiently create, edit, and publish content. One popular option for content marketing WordPress users is to leverage the platform's extensive plugin library to enhance their content management capabilities.
Plugins like PublishPress offer publication optimization and a permission-based system to restrict admin access to certain areas of the website, ensuring that only authorized team members can edit and publish content. WordPress's extensible user roles and capabilities system also enables administrators to set different user access levels, providing a flexible and secure environment for content management and collaboration.
By leveraging these tools and best practices, businesses can create a streamlined content management process that fosters collaboration and drives digital growth.
Why You Should Choose WordPress Enterprise
WordPress powers nearly half the CMS-based websites online today for good reason. It has proven itself to be a powerful and adaptable solution for enterprise-level websites, offering a wealth of customization options, scalability, and community-driven support to manage your online content. By prioritizing security, performance optimization, and efficient content management, businesses can harness the full potential of WordPress to create engaging and impactful digital experiences.
As the digital landscape continues to evolve, businesses must invest in a reliable and flexible content management system that can grow and adapt alongside them. With WordPress at the helm, organizations of all sizes can confidently navigate the challenges of the digital world and thrive in an increasingly competitive market.
WordPress Enterprise FAQ
What does enterprise WordPress mean?
Enterprise WordPress refers to using WordPress for large businesses that require high-performance, multi-domain websites with many users, including those that focus on creating memberships or operating an online store.
Can WordPress be used for enterprise?
WordPress is widely used by major brands such as Disney, Facebook and Ford for their enterprise websites. It provides a range of plugins, themes, tools, strong security, and content management solutions to help build and maintain an enterprise website.
Is WordPress still relevant in 2023?
WordPress remains an effective and reliable website and page builder in 2023. It is known for its simplicity, adaptability, SEO-friendliness, and large plugin library, making it a great choice for those wanting to build or boost their online presence. Whether you're a WordPress enthusiast with a personal blog or a C-Suite level marketing executive, you'll find the platform is easy to use, even for those with no coding experience.
How can I customize my WordPress enterprise site to meet my business requirements?
Select the right theme, utilize plugins, and implement custom code to customize your WordPress enterprise site to meet your business requirements. For businesses interested in creating a custom WordPress enterprise-ready website that features automation, special functionality or integrations and hand-crafted user interface design, we recommend you hire a professional web design agency.
What steps should be taken to scale a WordPress enterprise site?
To scale a WordPress enterprise site, optimize performance, implement caching solutions, and choose a hosting provider capable of handling increased traffic and resources.