Moving From Wix to WordPress Will Transform Your Business
In a world where having an online presence has become increasingly important, businesses are finding different ways to manage their online presence. Some businesses opt to simply advertise themselves on social media, while, most businesses need to operate using a more professional platform. In the vast majority of cases, a dedicated website is the best option, but where do you start?
The problem some small businesses run into is setting up their websites. Many people are not necessarily tech-savvy and cannot design a website on their own. Others might not have the capital needed to hire a professional web designer to create a website for them. This is where business owners begin to weigh the options between a do-it-yourself Wix website or a custom WordPress site.
Wix vs WordPress
Wix and WordPress are both popular website management platforms that allow people with little to no experience in web design to set up a website for their business.
Wix is particularly popular among new business owners and start-ups as it's cheap and easy to get your website up and running. A Wix site allows the owner to create a new website very quickly and with minimal budget making the platform very attractive and convenient for many entry-level users.
Wix is easy to use and its user-friendly approach means offers drag and drop features to begin customizing the front-end design to suit your business. It is often used by business owners who need to get a website up and running as quickly as possible while they search for a website designer in the interim.
Unfortunately, as their business begins to grow, Wix users start to realize that they are actually quite limited in terms of the features offered by their Wix site. To access more online marketing features, it starts to become much more expensive, if the options needed are even available to begin with, which is not ideal for smaller businesses with limited capital to invest.
On the other hand, WordPress includes far more features out of the box than Wix and, unlike Wix, WordPress offers these services for free if you're savvy enough to install WordPress or set up a basic web hosting account.
How To Switch From Wix To WordPress
When it's time to grow your online presence, it's fairly easy to move your website from Wix to WordPress. Changing to the world's most popular website builder offers you greater flexibility, customization, and a big boost in terms of search engine optimization capabilities so that you can drive more traffic to your site and increase sales.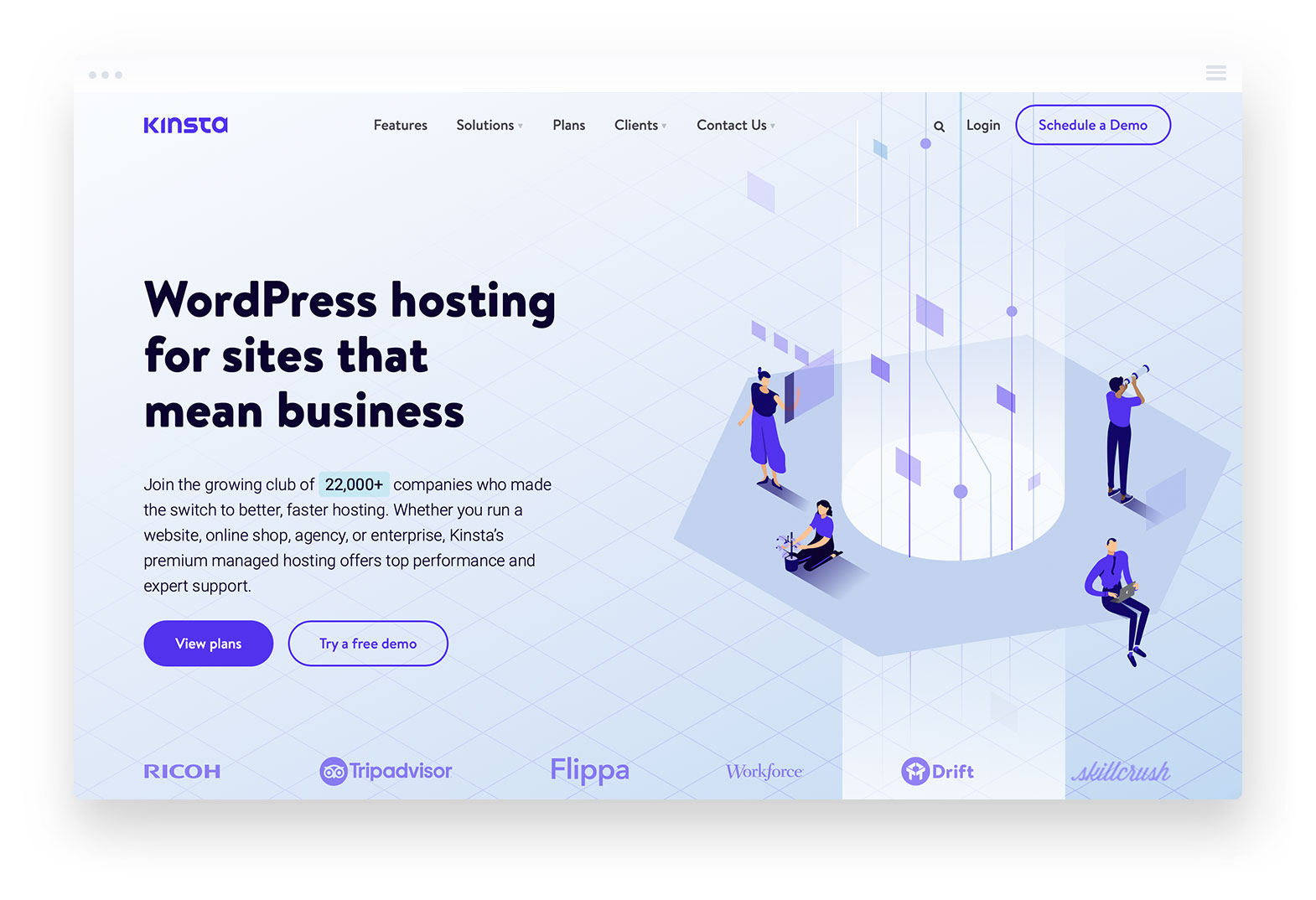 Step 1: Sign up for WordPress web hosting
Web hosting is a fundamental requirement no matter what type of website you manage. The web host or server is where all the data for your website is stored. It is essentially your website's home. Purchasing a plan from a reputable hosting provider is important as hosting drives the overall performance of your website, which is directly connected to user experience and SEO, as well as security and peace of mind knowing your site is safe and running smoothly.
When you create a Wix account you are automatically set up with a Wix site URL and a hosting provider limited to the Wix platform. If you wish to migrate to WordPress, then you will need to find a new hosting provider to set up WordPress. The good news is that just about any host in the world offers a free "one-click" WordPress installation whether you purchase web hosting from a low-budget host or a premium hosting service. It is best to use managed WordPress hosting as they will be able to offer specialized services and support for your new WordPress site. Their platform will also be optimized specifically for WordPress and many offer a free WordPress domain and help out with the WordPress migration process.
If you're moving over from Wix to WordPress, you probably already have a domain name that you may want to keep and transfer to the new platform after you setup WordPress. Some hosting providers will allow you to enter your existing domain name when you sign up and later on, you will need to transfer your domain when your new WordPress website is ready for action.
Step 2: Set up your WordPress website and permalinks
Once you have selected a web hosting provider, you can install and set up your new WordPress site through the hosting control panel if it's not already automatically installed by your web host. When you log in, navigate to the WordPress admin dashboard.
At this stage, it is also good to change your permalink settings. This will determine the URL structure for all the posts on your WordPress site. You can do this by going to your WordPress admin area, select settings, then select permalinks. Optimize your permalink structure to remove the category base from the URL (the most common adjustment) and save your changes.
Optimizing your permalinks is important as URL structure is a very important element of search engine optimization (SEO).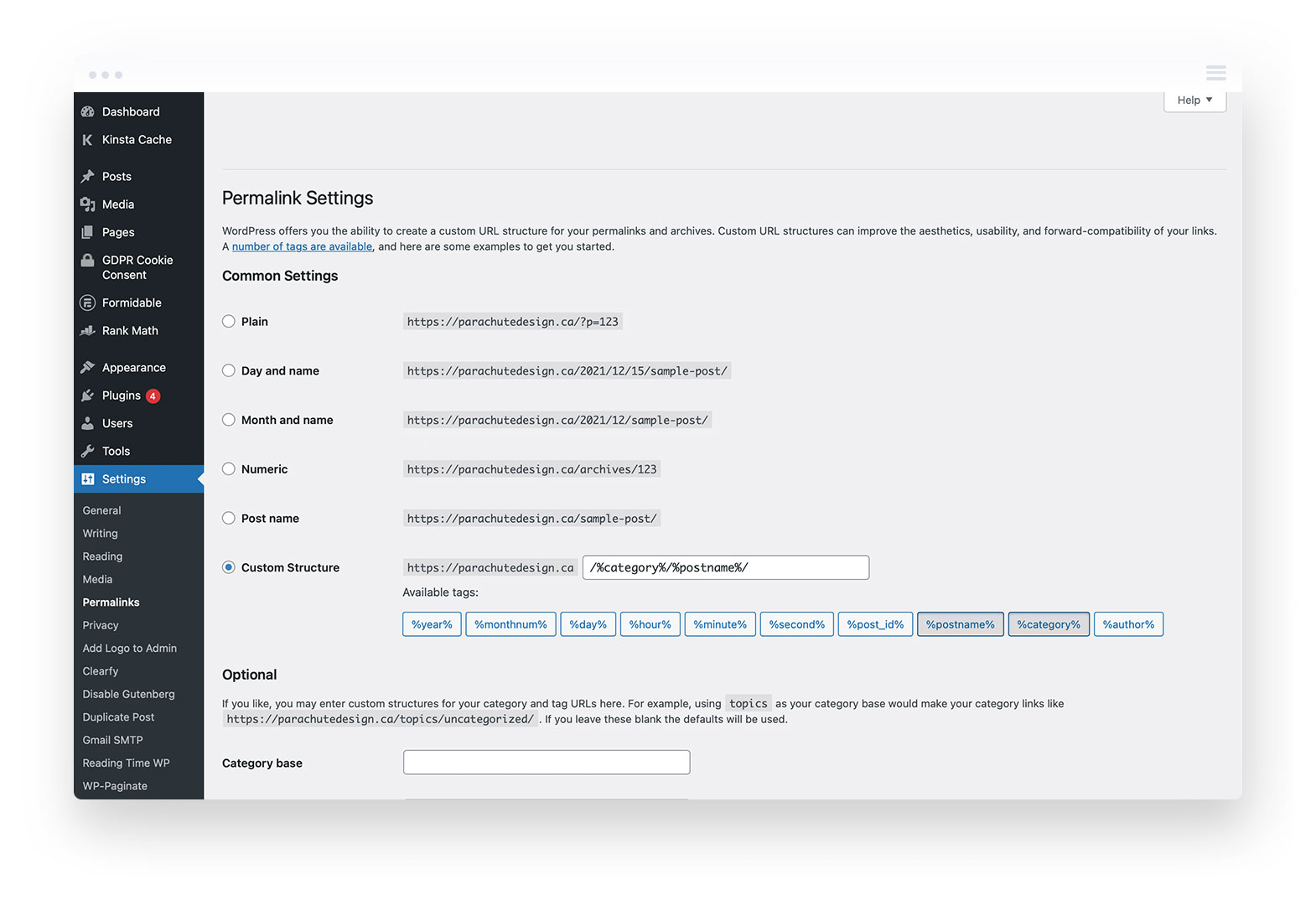 Step 3: Design your new WordPress website
Assuming you haven't hired a professional WordPress designer, you can customize your new WordPress site with themes. There are thousands of WordPress themes to choose from, some free, some available for a small fee. Once you install a WordPress theme you can begin customizing the appearance and making it your own to suit your branding.
As your business grows, if you decide that your website needs more complex features or an entirely new design, you can easily change themes in the future without losing all of your content and information. Once a new theme is installed, the front-end design of the WordPress site simply changes.
Another advantage of moving your website from Wix to WordPress is that once you're on the WordPress platform if you decide to hire a WordPress designer as your business grows you won't have to move your website or re-enter your page content as it's all saved in the content database safely stored with your hosting provider.
Designing a custom website requires technical expertise and creativity to make sure everything flows smoothly. It's not just about creating a beautiful design anymore either. User experience is more important than ever before, so it is critical that your website is designed in a way that makes it easy for visitors to use. This is precisely why hiring an experienced web design company is important to stand out from the crowd and strengthen your brand experience.
Step 4: Import posts from your Wix blog
Wix does not provide a seamless way to transfer your blog posts to a new WordPress site. To import all your posts from Wix to WordPress, you can import your Wix RSS feed. This way, you will not have to recreate each blog post manually, you can just reassign the posts from the Wix RSS feed file to their respective categories.
Wix doesn't offer the most user-friendly way to download the Wix RSS file, but with this hack, you can get what you need to complete the post-migration process. Go to your Wix website URL. At the end of the RSS feed URL, add /feed.xml or /blog-feed.xml. This only works if you have a custom domain name for your Wix site.
If you do not have a custom domain, go to:
username.wixsite.com/blogname/feed.xml
Or you can go to:
username.wixsite.com/blogname/blog-feed.xml
"Username" refers to the username you use on your Wix site, and "blogname" refers to the name of your Wix blog.
This should lead you to a page full of code – this is the RSS feed of your Wix pages. Right-click anywhere on the page and select "save as" to save the file onto your computer.
Once you have the RSS file saved to your computer, go to your WordPress dashboard. Click "Tools", then click "Import". You will then see a menu that says RSS. Underneath that, you have the option to "Install Now." Click that…
A link will pop up at the top of the page with a button called "Run Importer." After clicking on that button, follow the prompts to choose and upload the RSS file from your computer.
Once you receive the confirmation message that the upload has been completed, the content from your Wix account will now have been successfully transferred. However, you may notice that the Wix images from your posts have not yet been transferred. You'll need to follow a few extra steps to do this.
Step 5: Transfer your photos from Wix
To transfer the photos from your Wix pages you will need to use the "Auto Upload Images" plugin on your WordPress site to avoid having to import images one by one. You can add this to your WordPress plugins here.
When you've installed the plugin, open your WordPress dashboard and select "All Posts". You should see a button in the top right corner that says "Screen Options". In the field next to "Number of items per page", increase the number to 999 and click "Apply" and the page will reload so that you can see all the posts migrated from your Wix site.
Viewing the posts from your Wix site that you have transferred to WordPress, select all and click "Edit" and then "Apply". You will see an option to update the posts – click "Update". You have successfully moved your blog posts and their images from Wix to WordPress!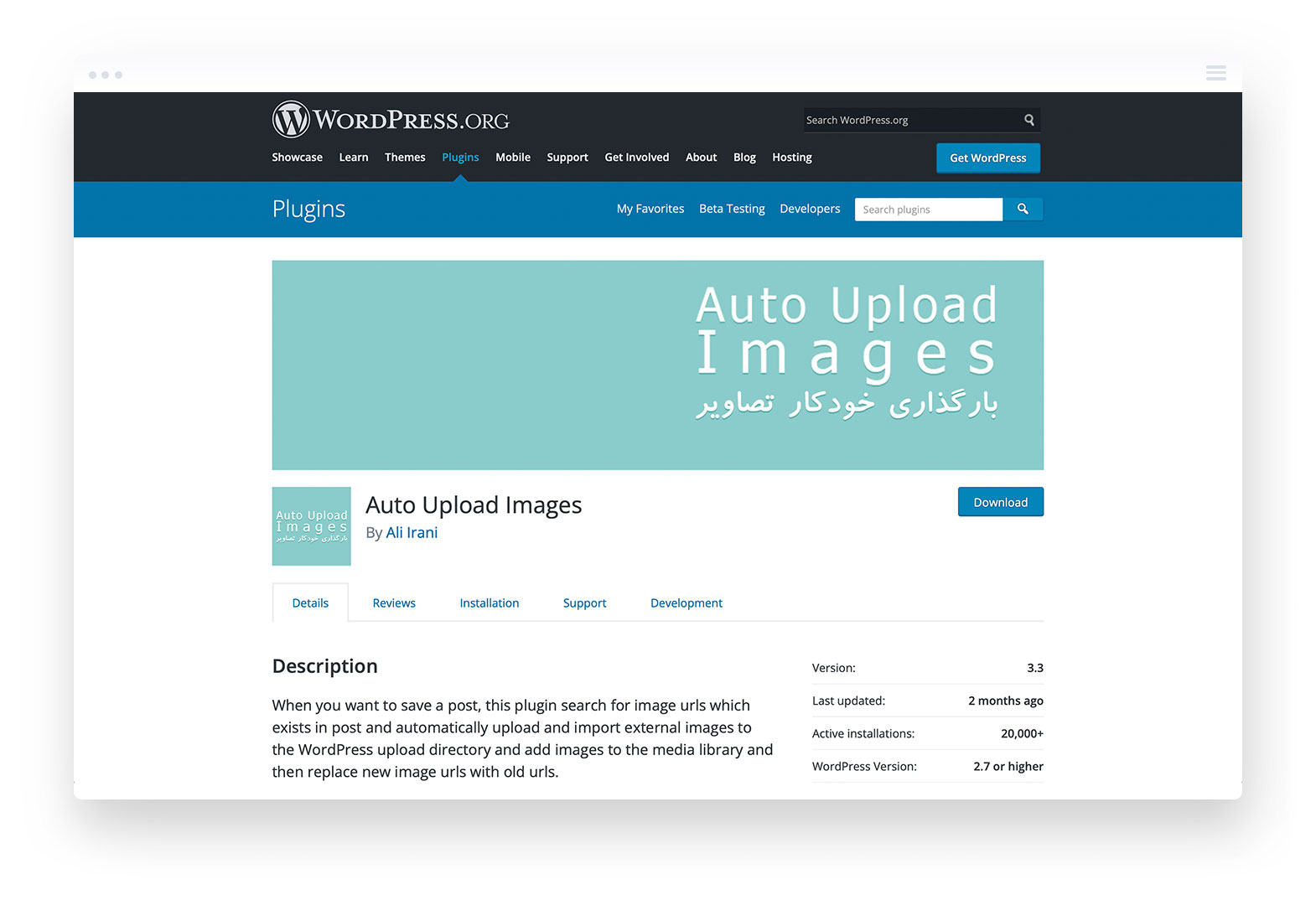 Step 6: Import your Wix pages
Wix does not offer an automated way to transfer your page content to WordPress. Unfortunately, you will have to recreate each page one at a time using the WordPress website builder.
Start by going to the first page that you want to transfer from Wix to WordPress. Highlight and copy the written content excluding the heading. Then, go to your WordPress site dashboard. On the toolbar on the left, select "Pages" and then select "Add New." Paste the content into the new page and add the page title and relevant meta information. Style your page as you wish, and click "Publish." To verify, navigate to the front-end of the WordPress site and see how the new page looks in your WordPress theme.
This method will only work for pages that are entirely text. Contact pages, for example, can't be transferred over in this way as they usually require web forms and other non-text data. Luckily, WordPress has a plugin for everything! Install a contact form plugin such as Formidable Forms and follow their instructions to set up the contact form to your liking.
If you've chosen to hire a professional web designer to build you a custom website, you won't need to worry about any of these steps to move your site from Wix to WordPress.
Step 7: Create the navigation menu
You need a navigational menu so that people who visit your website can easily find their way around. If you're creating your website on your own, go to "Appearance" on the left of your WordPress dashboard and click "Menus". Type out the name for your menu in the field next to "Menu Name" and choose the pages that you want to add to your menu. Select the pages on the left and click "Add to Menu", then select the position of the menu. Lastly, click "Save Menu." To modify the order of your menu at any time, you can simply drag and drop the menu elements to add, edit or remove pages.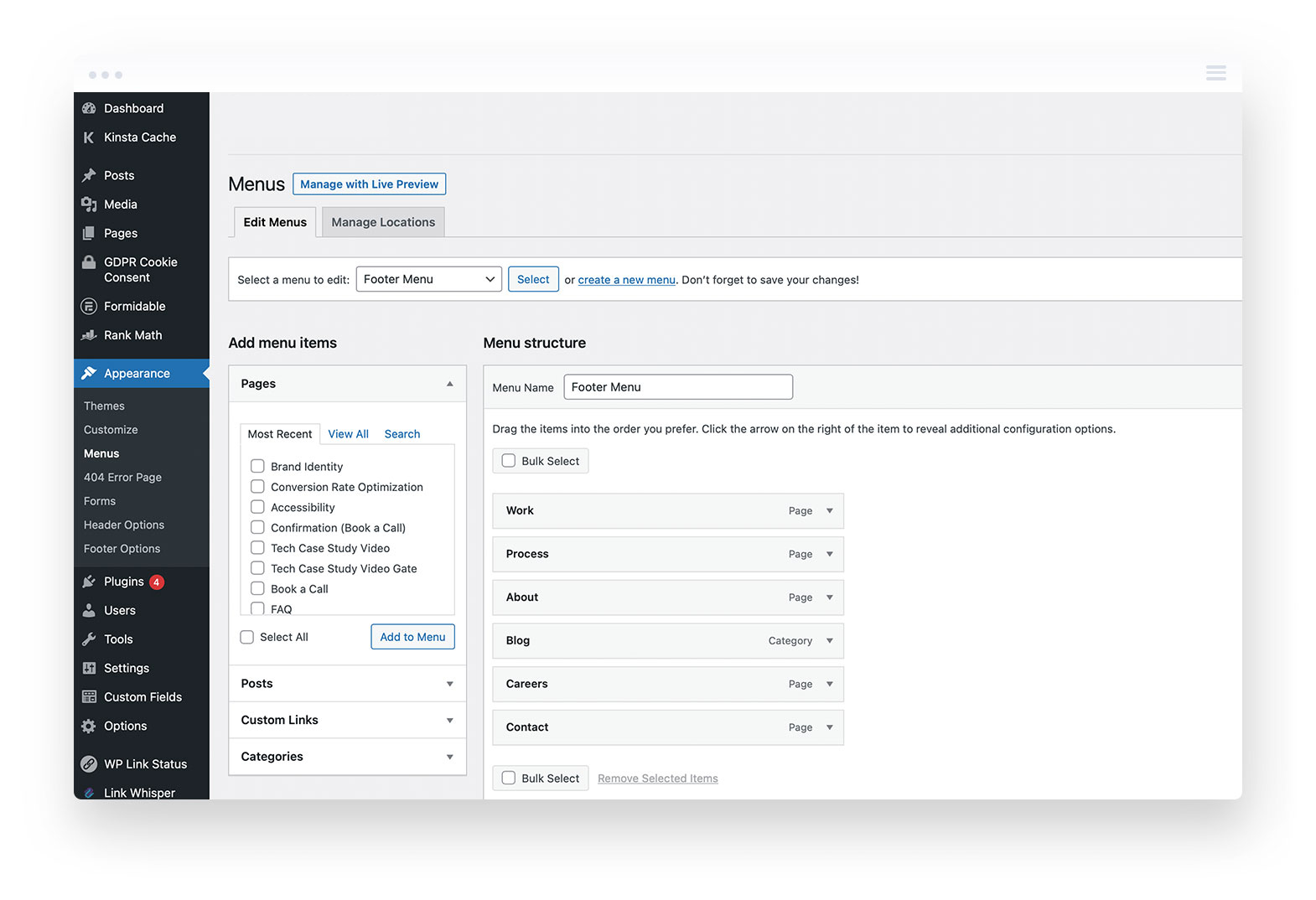 Step 8: Redirect people to your new website
You have successfully migrated from Wix to WordPress. Now, you need to alert your existing readers and clients of your move. Make sure that you are completely happy with your new WordPress website before you inform everyone of your move.
When you let your existing site users know about your move, you need to provide them with a way to be instantly redirected to your new site. This is also important because it alerts search engines like Google or Yahoo that your website is in a new location.
There are many redirect plugins available once you install WordPress, however, the best practice for managing 301 redirects is to configure these within your web hosting account. If you opted to purchase a plan from a managed WordPress host this step is done very easily after the WordPress migration and their technical support will likely be happy to help out.
If you've selected a shared hosting plan, this can get a little technical and is often best managed through a plugin in the WordPress dashboard.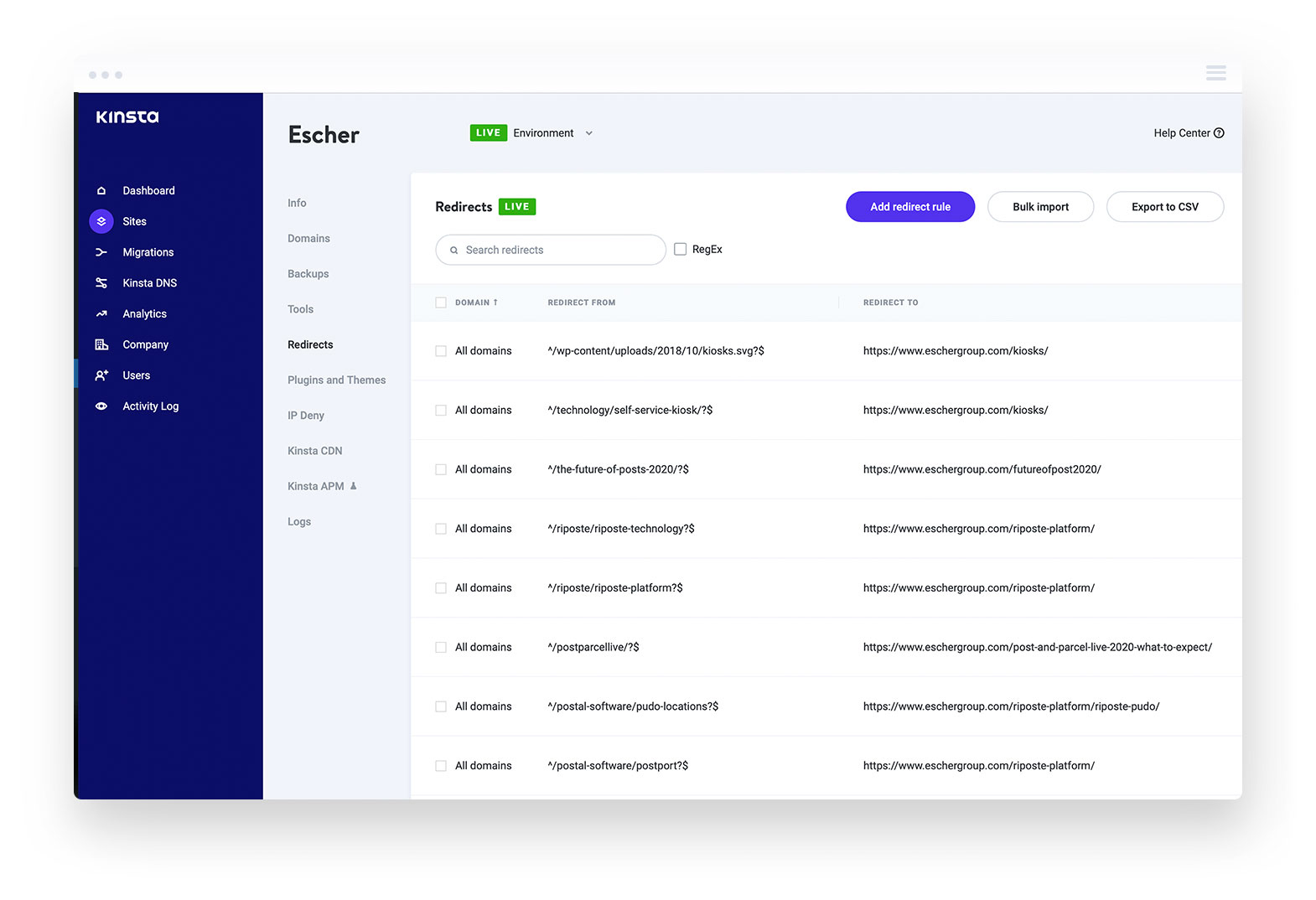 Step 9: Plugins
By now, you've set up your new website and successfully transferred all of your content from Wix to WordPress. The only thing left to do is install some plugins to enhance the experience of your visitors.
WordPress offers countless plugins that you can use to help optimize your site for organic search and create engaging interactions with customers. While a web designer will help to integrate all the functionality you need into your site, there are still some plugins that are advantageous to have.
For example, there are several good SEO plugins that will help you to make sure your website and content are SEO-optimized so that you can rank higher on search engines and increase your visibility online. Rank Math is a very easy-to-use SEO plugin that takes a lot of the guesswork out of managing and optimizing a website and includes both free and pro versions.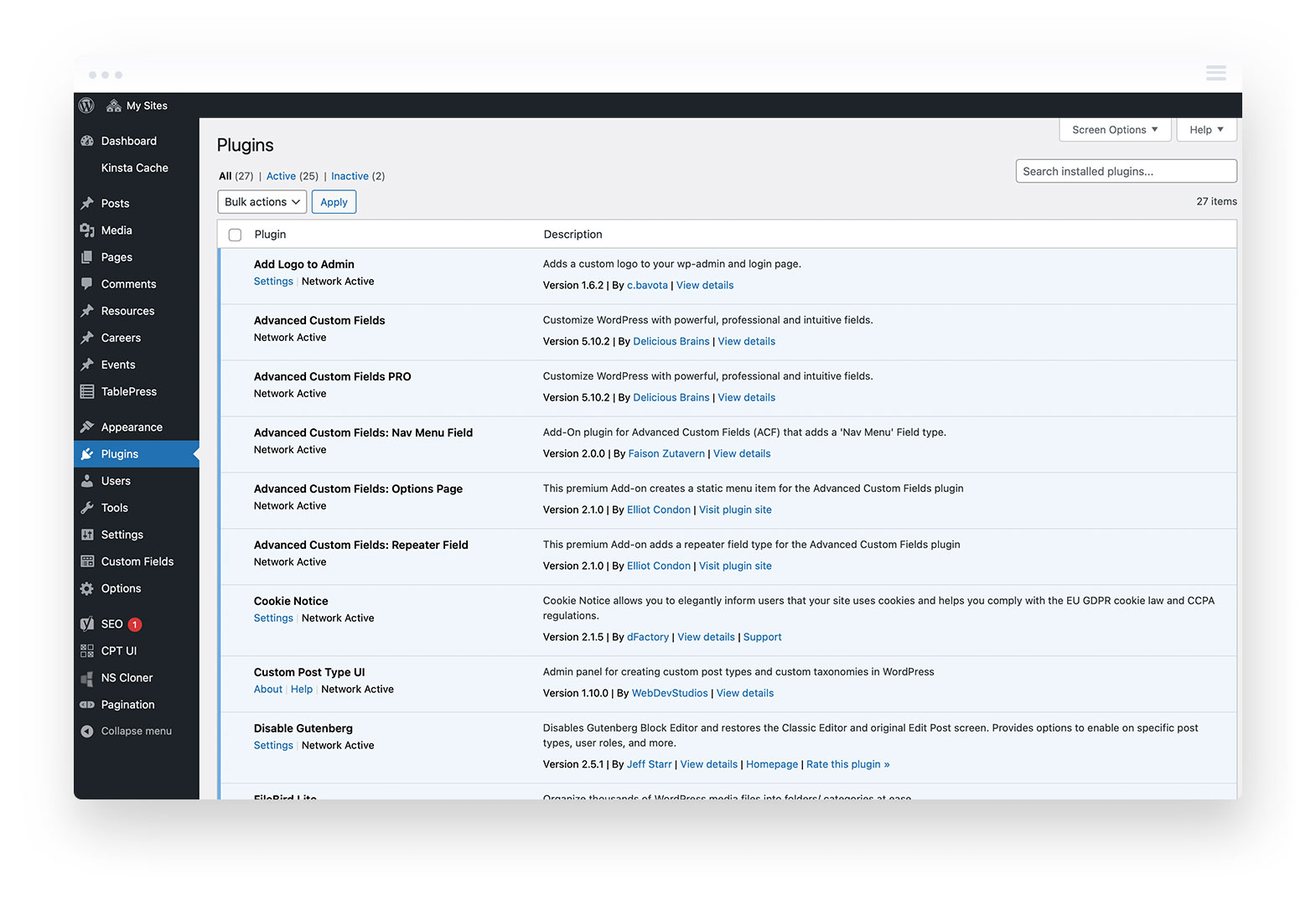 Why Move From Wix To WordPress?
If you're not completely sure you want to move your website from Wix to WordPress, there are a number of key advantages to utilizing the world's most powerful and flexible website platform.
Price
Price is important to factor into your decision when choosing a website platform. The amount that you spend on your website depends entirely on what your business needs and whether it falls within your budget.
Wix
With Wix, you can build your website for free. This would be a massive advantage were it not for the Wix logo being displayed all over the website. You also cannot customize your Wix website with your own domain name without upgrading to a paid plan.
You will need to upgrade your account to remove the Wix branding and add features such as eCommerce, Google Analytics, and even basic things like your own Favicon.
The cheapest package costs $4.50 per month and gives you access to 1GB bandwidth and 500MB of online storage. Their most expensive package costs $24.50 per month and this VIP package grants you unlimited bandwidth, 20GB of online storage, a free domain, the removal of Wix ads, a customized Favicon, access to a form builder app, and access to a booster app.
The most popular bundle of $12.50 per month offers all of these features with the exception of the online storage space. This bundle only gives you 10GB of online storage. Another downside to this package is it doesn't include eCommerce capabilities. You need to upgrade to the $16.50 package in order to make sales directly from your site.
WordPress
WordPress is open source and free to use – forever. You just need to set up a WordPress hosting plan and purchase a domain name before you install WordPress.
There is a multitude of hosting providers to choose from. Some can cost as little as $2.75 per month while others could cost you as much as $29 per month for an average website. It is entirely dependent on your specific needs.
You can upgrade and customize the functionality and appearance of your WordPress website by installing plugins and themes. This will not require you to upgrade your web hosting plan and you can tailor your website to suit your unique needs.
User-friendliness
Both Wix and WordPress prove to be great options for people that don't know how to write code and do not have access to a professional who specializes in website development. Both Wix and WordPress are very easy to use, but which one comes out on top?
Wix
The main appeal of a Wix site is the setup speed and general ease of use. Business owners can use Wix if they want to get their website up and running in a short amount of time. When using Wix, all you have to do is drag and drop templates and elements onto your page, write content, make edits, and arrange it without much hassle at all.
WordPress
WordPress is also very easy to use with an intuitive design to manage all your posts. Once you familiarize yourself with the different features and tools to get the most out of your site the sky is the limit. WordPress also offers templates that you can use and easily customize until you're able to hire a professional web designer to build a more powerful, custom website for you.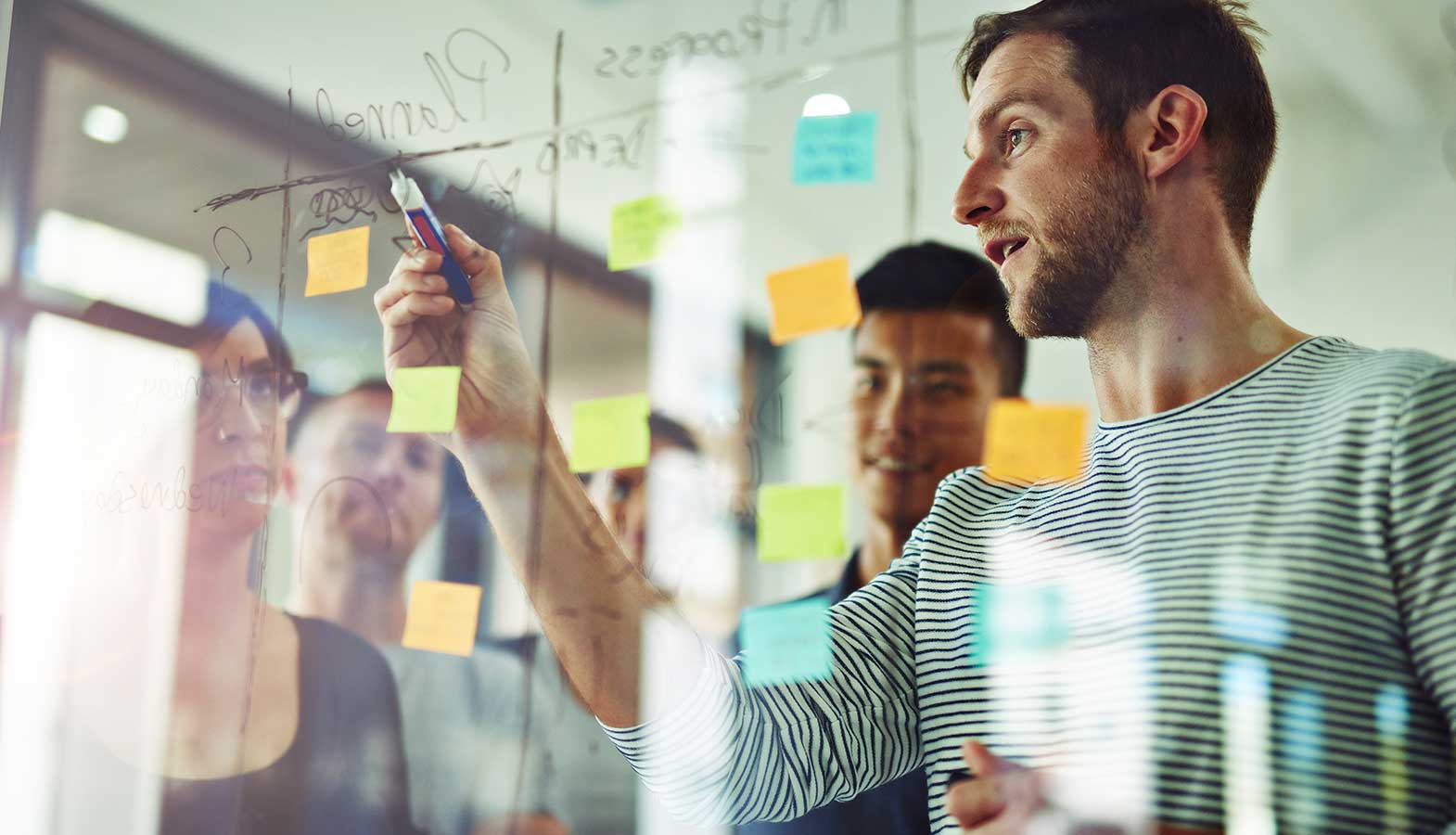 Layout and Design
If you are not a graphic designer, it is a godsend when online platforms provide you with templates that you can easily edit. This will help out tremendously when you're getting started so you can create a visually-appealing website and start attracting customers to grow your business.
Later on, you can hire a professional web designer to help you create a beautiful website to power your business, brand, and needs.
Wix
Within the Wix dashboard, users are offered more than 500 templates to choose from. You can customize the design and layout of your website as it suits you within the confines of these templates. The templates are also categorized for your convenience, including things like eCommerce, arts, hobbies, and personal.
A big caveat with Wix's templates is that you cannot change your template design later on. This can be a big problem for business owners who wish to rebrand or who perhaps realized that the design they initially selected does not fit their needs.
WordPress
Unlike Wix, WordPress has hundreds of thousands of different templates to offer. Some themes and templates are free of charge, while other professionally designed themes with added features are available for a small fee. If you are looking for something with more features and premium support options, paid themes are your best bet. You can buy these paid themes on WordPress theme stores like StudioPress and Themify.
WordPress also beats out Wix here because users can easily switch themes at any point and as often as they want without losing any content. This is a great advantage for business owners who decide that they want to rebrand at a later stage. It is also helpful to people who need to change the features available on their website as the needs of the business change. Once you move from Wix to WordPress and take advantage of the flexibility, it's rare to need to move anywhere else.
Apps and plugins
Wix
Wix offers a decent range of different apps you can add to your site including video and photo galleries, social media buttons, email marketing, contact forms, and comments. Of the 200 or so apps to choose from, most of them are free. Others require a monthly fee and are offered at different rates. The apps that Wix offers generally cover the needs of most business owners just getting their feet wet.
WordPress
Wix's app options do not compare to WordPress. With more than 55,000 different plugins to choose from, your website's needs will be covered by WordPress no matter what they are. If you want Google Analytics, the ability to sell online courses, create contact forms, or build a website for memberships and subscriptions, there is a plugin available for you to use.
The huge array of plugins available on WordPress is definitely an advantage to its users. Not only do you have access to their plugin library through the WordPress directory, but you also have the option to purchase extensions on other marketplaces. So, in the unlikely event WordPress does not have what you are looking for, you are never limited to their options.
Another advantage WordPress has over a Wix site is that a WordPress developer can easily create a custom plugin just for you. Based on open-source PHP code, WordPress is easily customized compared to its closed source, proprietary cousins.
eCommerce
For many business owners, the main motivation for starting up a website is so that they can sell their goods and services online. Both Wix and WordPress offer these capabilities.
Wix
Wix offers eCommerce capabilities in their $16.50 monthly package. So, beginners cannot begin to make sales from their website without implementing a paid plan. This can be an issue for new businesses that do not have the start-up capital available.
Wix also only accepts payments from PayPal and Authorize.net which is quite limiting in the eCommerce world. You can use a third-party app to sell things online, but this might prove to be even more expensive than the monthly plans.
WordPress
With WordPress, you can create your online store using the WooCommerce plugin. Nearly half of all online stores in the world are powered through WooCommerce. The eCommerce plugins available on WordPress allow you to sell services, events, subscriptions, memberships, and physical products.
Compared to Wix, WordPress offers far more flexibility and the ability for your online store to grow. So, if you started out using Wix when you set up your online store, it is definitely worth making the move from Wix to WordPress so that you can allow yourself and your business to expand to its greatest potential.
Another advantage WordPress offers over Wix is its ability to be customized into any type of eCommerce design your business needs.
Customizability
The final and usually most obvious reason WordPress is superior to Wix is the ability to fully customize every aspect of your website and continue building on the platform indefinitely. Using Wix themes is a great way to get started, but after a while, you will likely want more control over the various elements of your web pages to better engage site visitors.
Paid WordPress themes offer design and experiences that give you more advanced customizability, but you can take your website even further by hiring a professional to craft a custom website for your brand. This will result in a more unique layout, setting you and your business apart from the rest.
Final Thoughts
Many people choose a platform like Wix to start building their online presence. It is very affordable, easy to use and it is a simple way to get yourself online as quickly as possible. However, once your brand begins to grow and your business matures, you will start to see the need to make use of a platform that offers greater flexibility and customizability to power your online marketing.
WordPress is the superior platform that is far better for search engine optimization and has more features to help you to get the most out of your online presence. If you're willing to put in a little extra work or have the budget to hire a professional web designer, moving from Wix to WordPress is a decision you won't regret.