The Ultimate Guide To eCommerce Website Design Best Practices in 2023
Whether your eCommerce business sells tangible products or intangibles like software or consulting services, you need to ensure that you have a strong online presence that relies on best practices. With so much competition in the eCommerce space, there are some challenges to overcome to establish your position in the online space.
You are not only competing with local or regional brands when you launch an eCommerce website, but also international sites, like Amazon. This is why it is so important to focus on every detail of your eCommerce website and continue to test and iterate to find success.
It doesn't matter whether you are building a new eCommerce website or looking to revamp your old one. Our expert eCommerce web design team has compiled a master list of eCommerce web design best practices that are sure to help you compete for new website visitors and engage existing customers.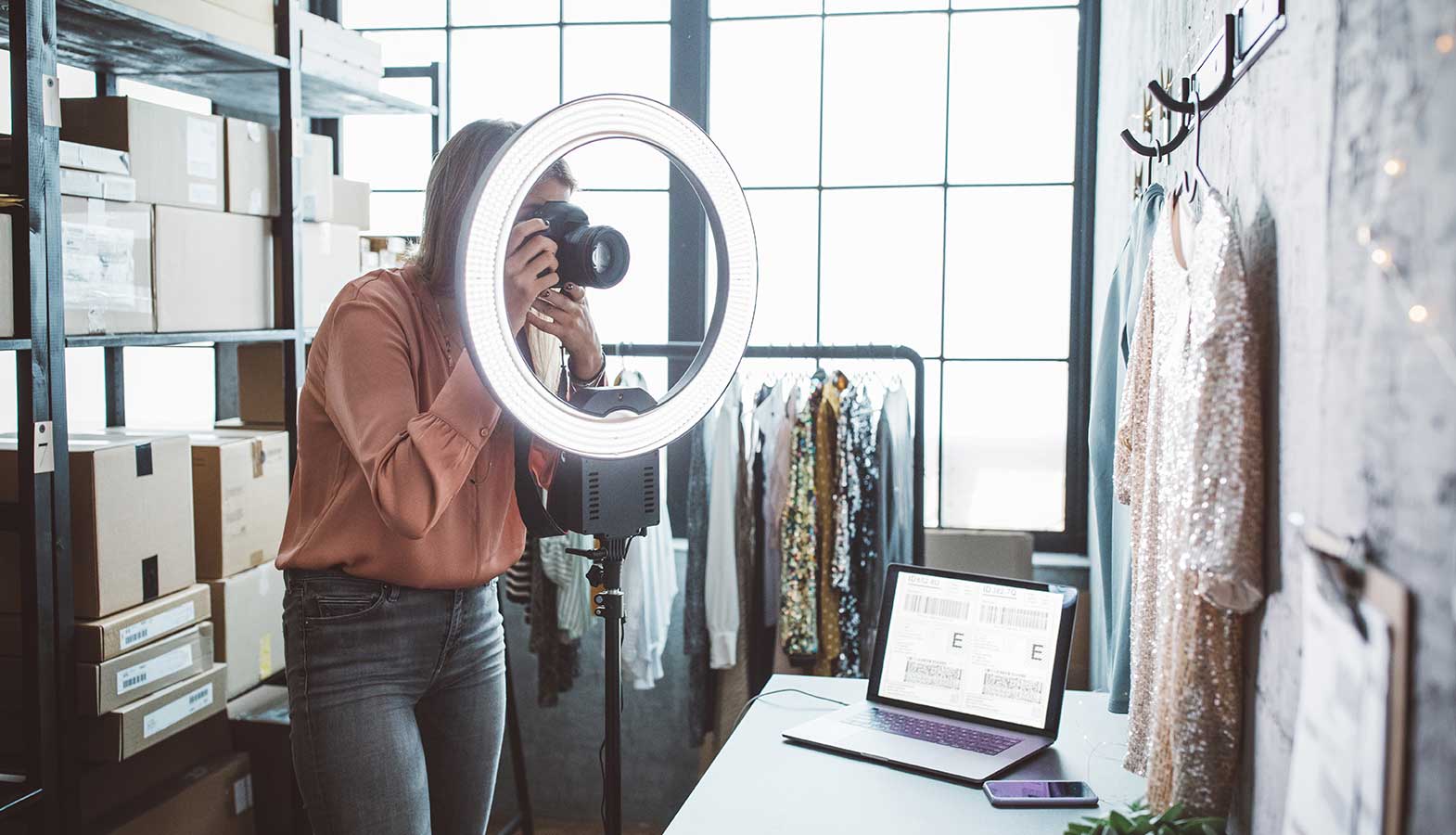 1. Use Quality Images
In many instances, the first thing that a website visitor sees on your product pages is an image of your product. High-quality product images are one of the most important parts of your eCommerce shop as they establish interest, credibility and trust within the view.
Brick and mortar stores have an advantage over an eCommerce store when it comes to showcasing products as customers can handle and view the product before purchasing it. In a physical store, owners don't have to worry about things like great photos, detailed product descriptions, shipping costs and many other aspects related to online purchases. This is why it is vital for your eCommerce website design to feature high-quality image and video content to offer potential customers a similar experience to a physical store. The better the product representation is, the more users will gravitate towards your e-commerce site.
According to the Baymard Institute, a quarter of eCommerce sites do not have high-quality photos and videos on their sites. Understanding this, it's easier to understand how it's to your advantage to consider including high-resolution images from different angles, 360-degree views, 3D models, and even videos of your product in use if possible.
With the rise of responsive design and more than 50% of all online traffic now coming over mobile devices with touch screens, another popular feature is allowing users to pinch or zoom into a product image to take a closer look. To provide this experience, high-quality images are a must to allow for an immersive user experience.
With low picture quality comes the issue of cart abandonment as people find it difficult to scrutinize a pixelated image. Low-quality images spoil the impression and brand personality made by the product and your investment in digital marketing. It doesn't matter how refined your products are – if your pictures are of low quality, your products will look equally as bad.
Low-quality images may also indicate to potential customers that the store does not care about making an effort to sell and are likely to go bounce to a site that offers a much better user experience and has invested in providing a better online shopping process.
2. Focus on SEO
Research has shown that 46% of users begin their product search using a search engine like Google. In order to grab your share of this hyper-focused traffic and tap into buyer intent, it means that you will need to weave search engine optimization into your eCommerce website design to give search engines exactly what they want in order to rank your website.
Focusing your efforts on search engine optimization (SEO) is the best way to market your business long term as once the heavy lifting is done, maintaining your rankings is quite manageable. However, there are times when investing in targeted digital marketing to drive traffic to your product categories may be advantageous. For example, if you're new to the game and are still developing your eCommerce site to strengthen your organic rankings.
Getting to the top of Google's rankings is hard work, but with the help of a professional web design agency and a little elbow grease, it's possible for anyone willing to put the work in.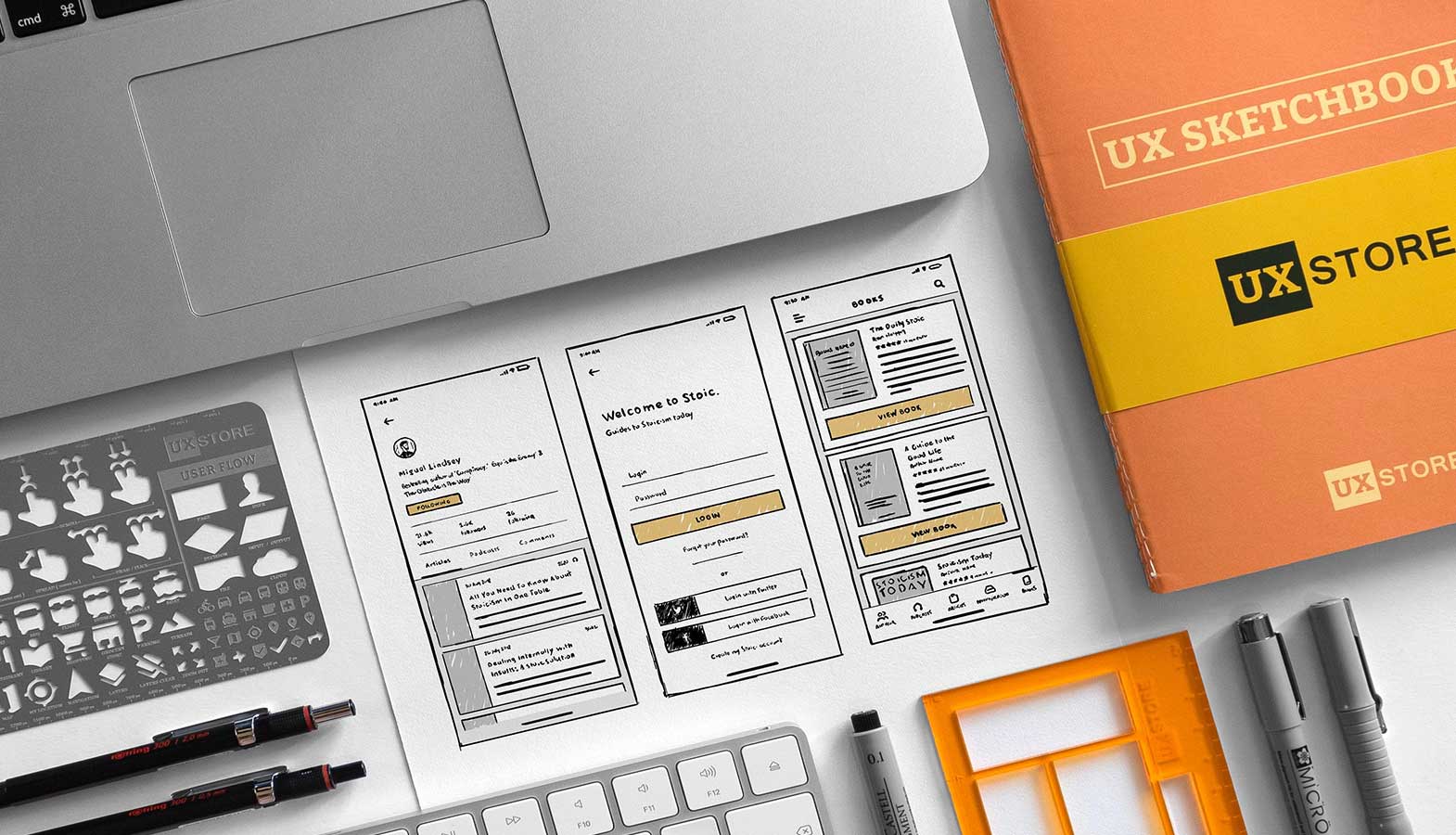 3. Frictionless Navigation and Intuitive Site Search
Customers shop online because it is convenient for them. Understanding this core principle is paramount to succeeding with any eCommerce business. If your customers can shop in the comfort of their own home and have consistently positive interactions with your eCommerce website your customer retention rate will inherently grow as you boost sales.
One of the biggest UX trends in web design is having a website that makes life easier for your consumers and takes them to the most relevant products based on their interests. To achieve this type of experience, web designers have to think through every detail of the user journey carefully and map out the experience focusing on essential elements from the homepage design to the checkout page. You may also consider including personalization technology from third-party providers that can further enhance the customer experience and generate more sales by serving up curated content, driving traffic to a preferred product category page or automating repetitive tasks like entering a shipping address or selecting payment options. When executed well, websites that offer a more frictionless experience attract more customers and increase conversions.
The key to mapping out a frictionless experience is following a logical and structured order within the website architecture and navigation design so that the customer doesn't get confused. This means that pages should be easy to understand and be easily navigable on all devices. To achieve this, UX designers should create a user journey map or wireframes and test a variety of options before the creative team begins considering the interface design.
The brand identity should always be in sight of the customer, no matter how far down the page they go. This also needs to lead back to the homepage for easy access to the customer. The best way to achieve this is with a sticky header that follows the user down the page as website visitors scroll allowing quick and easy access to the primary navigation at all points within their journey.
A well-designed and organized product catalogue that helps website visitors quickly search category pages to find the products they are interested in is important. Breadcrumb navigation is also a great navigational assistant for users on larger sites to understand where they are within the product catalogue and quickly jump to a different category page.
Real-time filtering or sorting options allow users to exclude unnecessary items from hundreds of search results and guides users from the homepage design to the most appropriate product page. Filtering is a vital UX tool for customers to find what they are looking for quickly and easily.
Suggestive search is an incredibly powerful tool for larger catalogues as well. The search bar should be prominent and easy to find as this allows users to find a particular item quickly. If they don't know exactly what they are looking for, the suggestive capabilities of the search bar can offer production recommendations as they type to quickly get them to optimized product pages.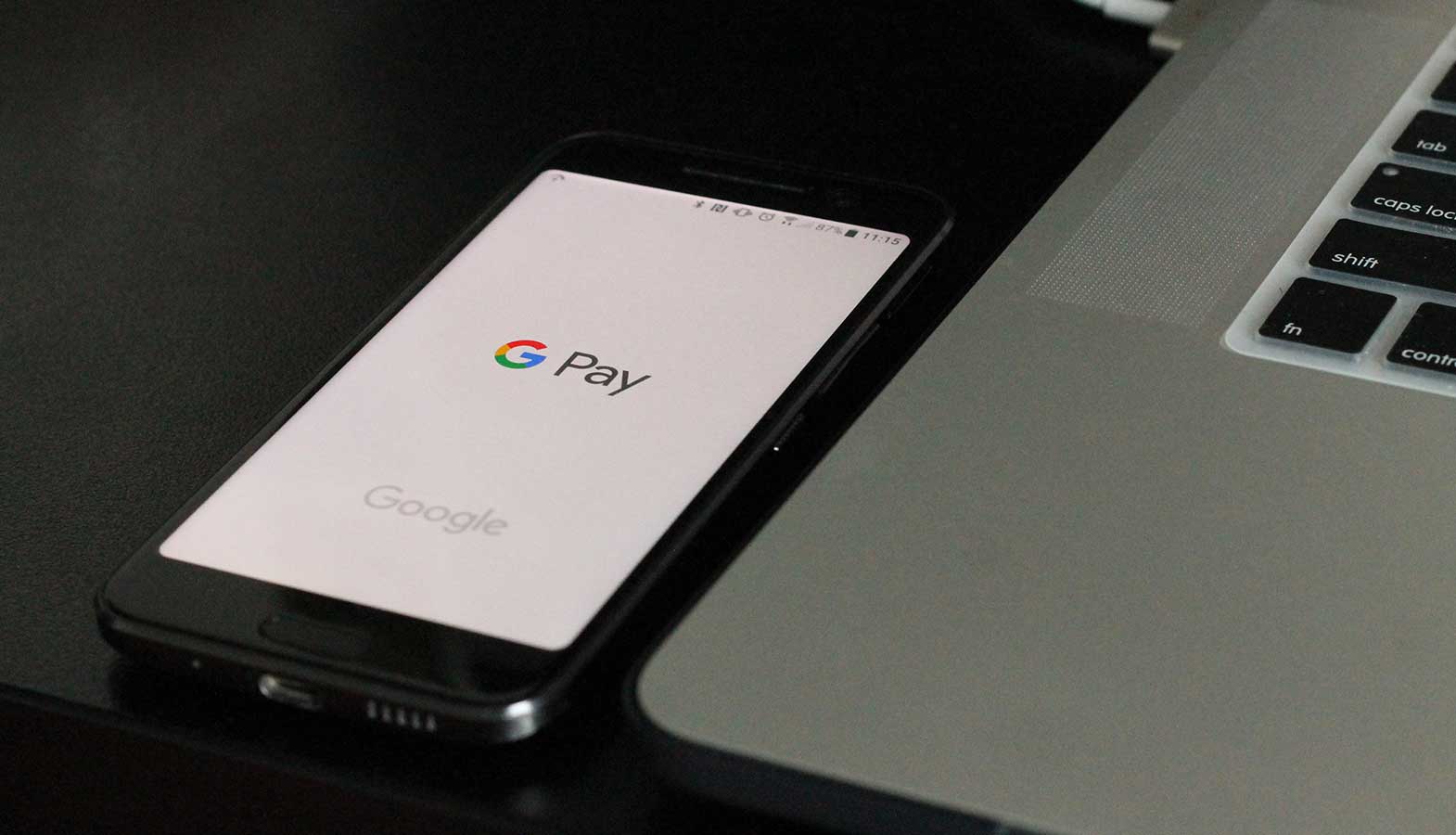 4. Simplify The Checkout Process
Checkout page design is an often-overlooked element within the eCommerce website design process. Once a user finds a product they would like to purchase, it should be easy to check out and the website should fill in as much information as possible for the user. For registered customers, pre-filling contact details, billing information and saved payment options are much simpler than guest checkouts, but there are excellent tools and plugins available for web developers to automate more of this process to optimize the checkout page.
Research has shown that 28% of users abandon a shopping cart during checkout because the process was too long. Each additional step in the process increases the chances of your customer leaving their cart.
The key is to get essential information from the buyer, such as their delivery and billing addresses. You do not need to ask them redundant questions or overcomplicate the checkout process. Keep it short and only ask for the bare minimum information required to complete the transaction.
Remember, impressions matter. Put yourself in the visitor's shoes and constantly test and refine the checkout process on your eCommerce website to improve the customer experience.
Get a Quote
eCommerce websites require more expertise and finesse than the average lead-in site – we can help!
Get a Quote
5. Simple eCommerce Websites Appeal To A Wider Audience
A website does not need a dramatic or overly complex design full of unnecessary elements to be engaging. Some of the best eCommerce site designs focus on minimalist design, which can make the website look more refined and drive sales in its own regard.
Everything within the interface design should have a purpose and not distract from the content or product descriptions. Don't overload the user by offering a wide range of products at the same time. If you follow design tips for virtually any scenario, a focused website design is always the best course.
There is a risk that users may not take too kindly to new ideas or innovative options when it comes to eCommerce website design in particular. The more complex the website design is, the greater the chance user may not understand or even appreciate it.
Using ample of negative space, selecting no more than three colours per page, and clear and readable fonts is an excellent example of a good eCommerce design. Remember, customers, want to see the most useful information without being distracted by anything too flashy or distracting.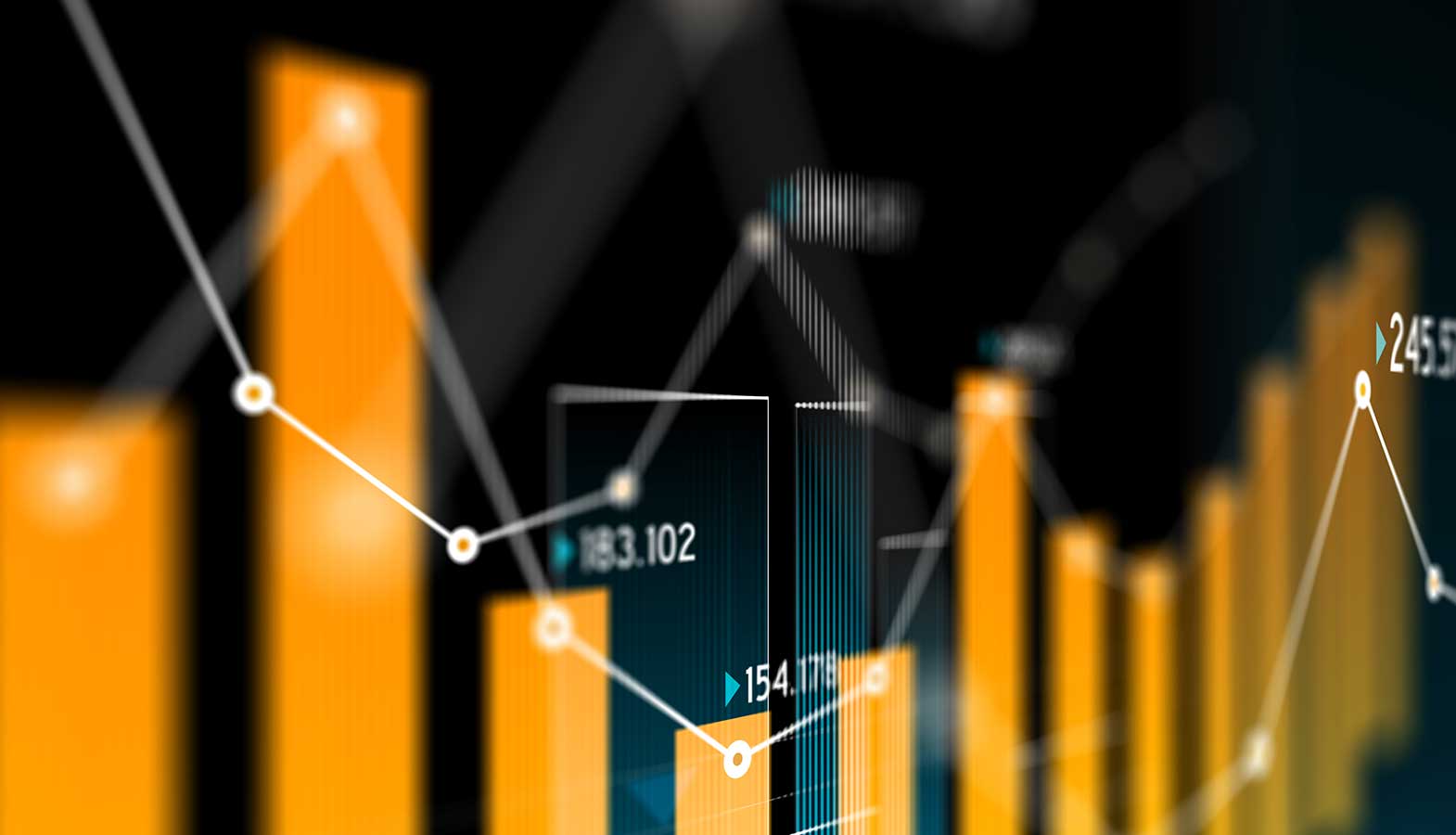 6. Be Unique, Infuse Personality, But Be Recognizable
38% of users leave a website if they find the layout unattractive or unappealing. Although website design aesthetics are subjective, the main idea is to aim for an eCommerce website design that is simple, but not devoid of personality. One of the main aspects you should look at when designing an eCommerce website is balancing engaging UI design and functionality. By its very definition, design is the marriage of form and function.
When the market is saturated with many competitor sites, the best practice follow to generate the most web traffic and increase your odds for driving sales is to offer the products that people want at a reasonable price and create a captivating, yet functional eCommerce site.
The best eCommerce sites incorporate subtle features that create a memorable experience or emotional connection that stays with the visitor long enough to cement a positive customer experience in their mind and keep them coming back for more.
Consumers do not read all the text and information on an eCommerce website and, sometimes, are not sure what to choose. They come to the product pages without knowing much about which product they want or need and this is where a well-executed eCommerce website design pays for itself. In these instances, your search engine ranking, professional website design, high-quality product images and overall user experience all work together to sell your product or service. The product is secondary.
Crafting a custom eCommerce site does take a fair bit of experience and is best left to professional web designers, however, it's important to play an active role in the web design process with the agency you choose to partner with. In some cases, a website that is over-designed becomes unusable and sometimes unrecognizable to your audience which alienates and confuses them. Work with your designer to stay true to your brand and true to your customers.
7. Consistency Is Key
Your website design should be an extension of your brand and products or services. An eCommerce site is a vital part of your brand identity and should convey the attributes and values you want your products to exemplify.
Users will remember branded design. So, to stand out from the crowd, you are going to need a unique and ownable brand identity. Ensure that you use the same font, colours, and design patterns throughout your site to keep it consistent and allow your users to remember your brand. These design tips are not specific to eCommerce sites, but all website design in general as consistency is always an important factor in strong design.
In fact, research shows that consistent branding can increase revenue by 23% compared to inconsistent branding.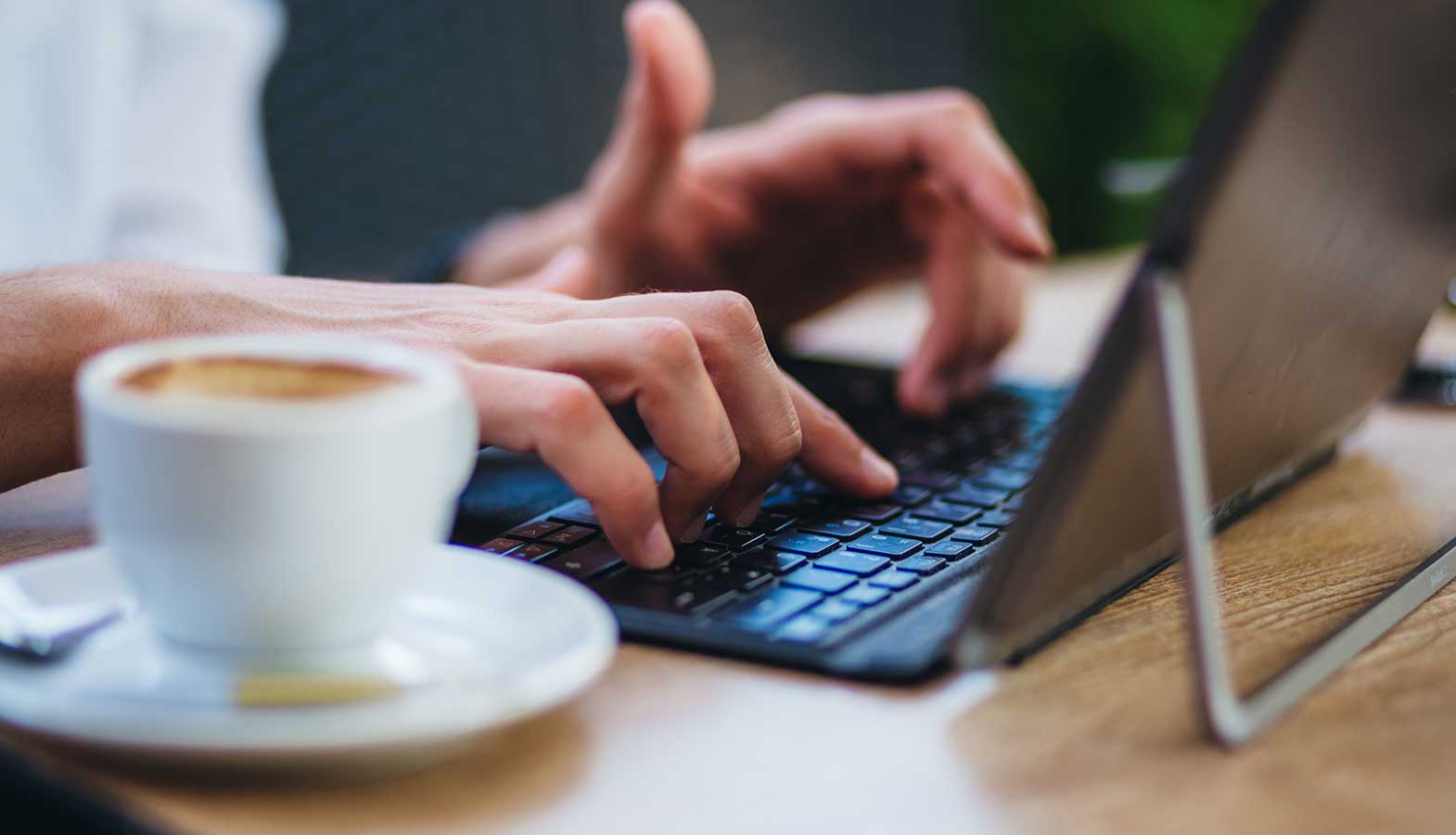 8. Write Blog Posts Regularly
How often do your customers purchase from you? Chances are it is not daily or weekly. Even your most loyal customers probably won't buy something every month.
Running a blog with valuable information alongside your eCommerce site is an excellent way to build trust within existing and potential customers and establish a strong social media following. With a blog, people will have a reason to visit your site regularly to learn more about your products or services and once they are on your site, they will be more inclined to buy something as well.
Having regular blog posts and increasing site traffic will also have a direct effect on your SEO rankings. New customers will read blog posts and might be inclined to look at other aspects of your site and what you sell spending more time on your website and sending positive signals to Google and other search engines alike.
9. Encourage Shoppers To Create A Profile
Most customers want to go through the checkout process as quickly as possible and may prefer to opt-out of creating an account within your site. With this in mind, it's advisable to add a guest checkout option. With this option, customers are forced to create a profile, but you can encourage them to create one on your checkout page.
Users should have the option to create a profile or checkout as a guest providing the bare minimum information during the conversion process. Lululemon, for example, offers a guest checkout option as well as an opportunity to create a profile on their website. They employ a clever marketing tactic on their checkout page, however. When guests review their cart, they can see a button for "express checkout", but this is reserved for exclusively customers who set up a profile.
Account-holders can go through the checkout process faster with express checkout as their information is saved within their account and can be prepopulated into the necessary fields during the checkout process. Features like this encourage users to create a profile without being forceful or pressuring them too much. It gives customers what we all want – the freedom of choice.
10. Go Mobile
Most users nowadays use their smartphones to make online purchases. More than three-quarters of online shoppers will use a mobile site to purchase an item by 2023.
If an eCommerce site is not optimized for mobile devices with a responsive design, they may experience lost revenue as mobile viewership continues to climb. Interface elements and text may look too small or have strange formatting on their mobile phones, rendering the site inconvenient and difficult to use.
It is a necessity to have a mobile version of your website for 2023 and ensure mobile responsiveness is well executed and regularly tested. If a website isn't responsive, users won't be able to view or interact with it appropriately causing them to abandon the store for a better one.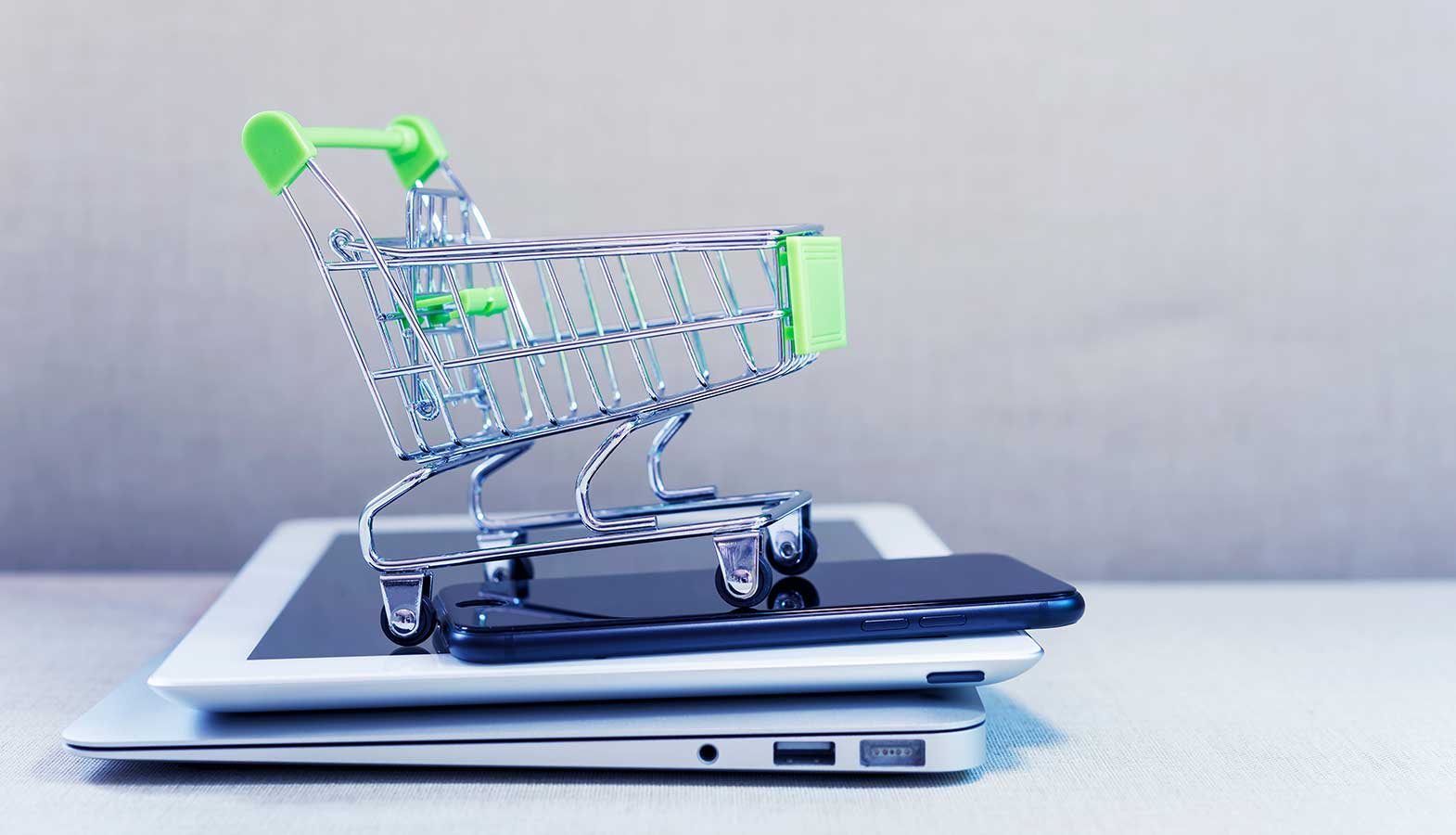 11. Offer Multiple Ways to Contact Support
Customers are likely to click the "order" button if they know there are multiple ways to get in touch if they encounter a problem. The easiest way to do this is to:
Add a contact page with an e-mail, phone number, and physical address
Offer real-time chat features with humans (avoid the AI-driven tools that ultimately frustrate people)
Place links to social media profiles
Add a FAQ page
The live chat feature offers more than a method of contact for customers. It also provides an opportunity to sell your product instead of being strictly passive with your eCommerce website strategy. Sometimes people do not buy what they came for, and instead, buy what they're sold. Live chat opens up an opportunity for your team to speak directly to potential customers that may be on the fence.
It is also vital that the customer know that there is somebody – a real person – behind the website. By setting up a live chat, you can assist customers in real-time and provide the human element that is missing from the eCommerce experience in general.
12. Add Social Proof
Even if you know your company is honest, it does not necessarily mean your customers think the same. A great way to boost customer confidence is to use social proof such as customer reviews with their own pictures, awards, or mentions in the media.
The trick is not to add it all at once. Websites owners that bombard their audience with social proof can come off as self-righteous. Consider the most crucial information and put yourself in the shoes of your customer. Think about what they want to find on a website that is unknown to them and make it easy and straightforward to find and consume.
13. Maintain Visual Hierarchy
Your most important information blocks should be located at the top of the page – above the page fold. On almost every homepage design, you will find the following elements in one form or another:
logo and name in the header
search bar
a navigation bar or menu
contact method or information
a hero image and clear messaging
an area with the main content
footer
A simple structure and a clear visual hierarchy allow visitors to navigate the eCommerce store quickly. Using well-crafted calls-to-action or CTAs, visitors can be maneuvered throughout the website with a purpose. When you add prominent visual attention to a featured sale or latest products category page, you can give customers a sense of urgency.
In the Western World, a person will scan the page using an F and Z reading pattern. However, with the principles of visual hierarchy, the web designer can change the flow and guide the viewer to the desired focal points.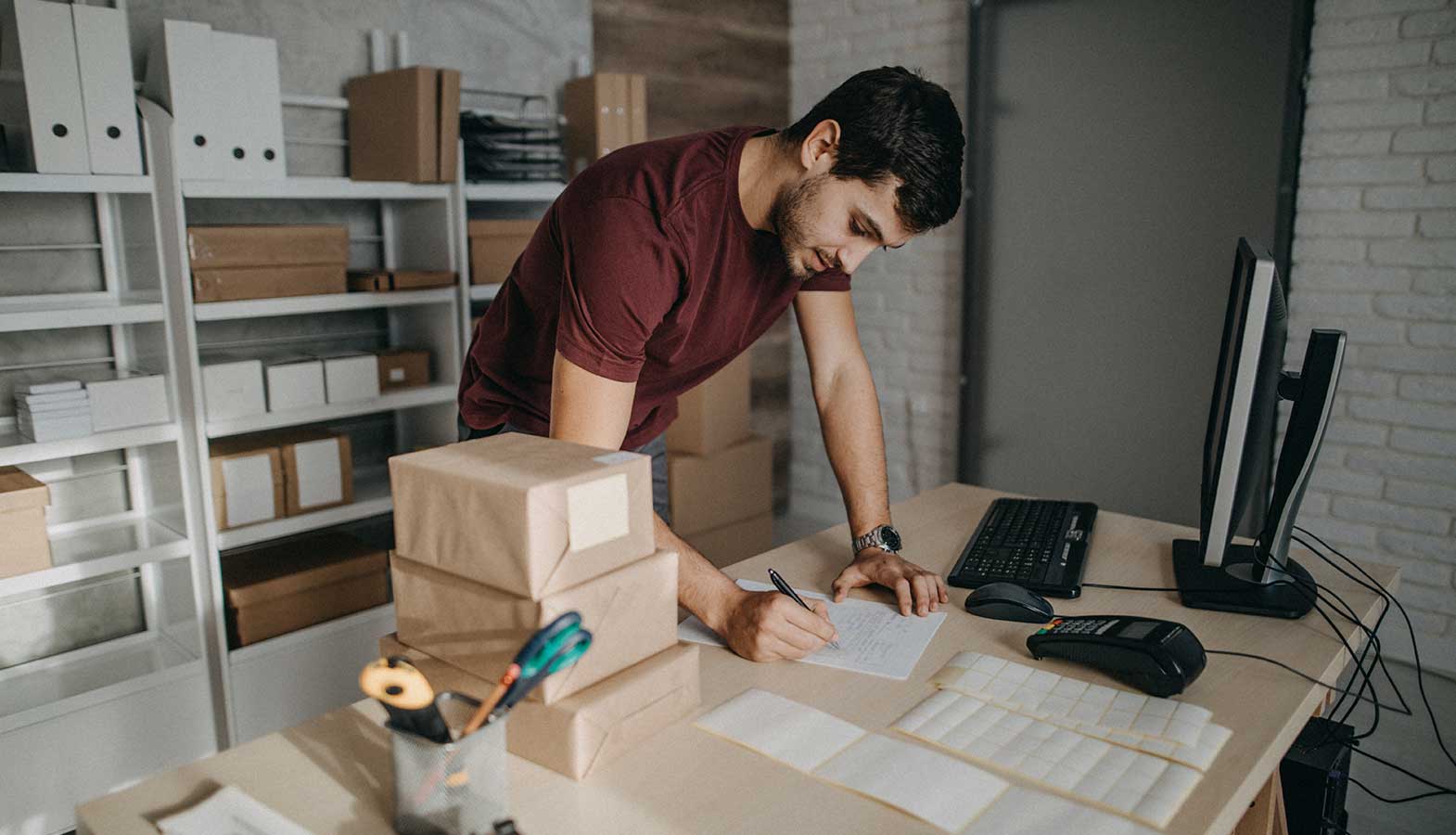 14. Include A Unique Value Proposition On Your Homepage Design
To increase your engagement and conversion rate, you need to give your visitors a reason to stay. To achieve this, you need a clear value proposition to capture your visitor's attention. A unique value proposition is a statement that clearly states the benefits of your product and how it addresses a particular need that your customer has.
Your value proposition does not need to be overly fancy to get your message across. Some of the most successful ones are quite simple. Think about what separates you from the competition and build your UVP around that aspect of your business.
Avoid creating a lengthy UVP, as this decreases the likelihood that people will stick around long enough to read it. Be as concise as possible and highlight the value in just a couple of words.
15. Use A Premium Web Hosting Service
Speed is a crucial element of a successful eCommerce site. To yield high conversions, each page has to load fast and all on-page functions need to be quick and fluid.
Customers are less likely to stay on a webpage if it takes too long to load or stalls during the conversion process. Using shared servers or a low-budget web hosting service will cost you in the long run if it doesn't optimize your page speed.
Not only is speed and page load time an issue, but you will have to deal with crashes, glitches, and error reports or even unwanted transactions that you'll need to refund.
You will be much better off investing a little extra on a premium web hosting plan right out of the gate instead of dealing with hiccups later. Buying a premium web hosting plan from launch day one is well worth the investment and will provide added security and maintenance benefits as well.
16. Send Shopping Cart Abandonment Emails
Don't ignore instances when customers place products in the cart without buying. Most often they are just one click away from completing the transaction, and they liked the product enough to put it in their cart, but may have been interrupted or got cold feet.
Get a Quote
eCommerce websites require more expertise and finesse than the average lead-in site – we can help!
Get a Quote
Use plugins or third-party marketing tools to send them an email to remind them that they have items that they are clearly interested in waiting in their cart. In many cases, this marketing tactic is enough to finalize the sale.
Putting eCommerce Website Design Best Practices to Work
Every online store aims to sell goods, and a well-executed design can mean the difference between getting by and growing your business. From the homepage design to the checkout page, using these design tips will ensure that your online business puts appeals to customers new and old to build a brand experience that lasts.
There are many tools and marketing tactics available to website owners today to drive sales and keep customers coming back for more. Use this master list as a starting point to build your eCommerce website and continue to test and iterate as your business grows.