Website Design & Brand Experience Evolution
Parachute Design has been the Toronto web design company of record with Village Juicery since their inception. Our second time joining forces entailed a more educated and experience-based approach to the redesign of their website that we initially helped create when the company launched in 2014.
From our first sit down with founders Tyler and Omar, we knew this relationship had all the right pieces to not only create some beautiful design together but also to establish a creative working relationship that would allow everyone involved to take ownership of the brand we all set out to create and shape from our initial strategy sessions. Now with four Toronto-based stores and online partners to boot, seeing the brand mix with lines of thirsty customers in organic juice bars around Toronto and the GTA is pretty fantastic.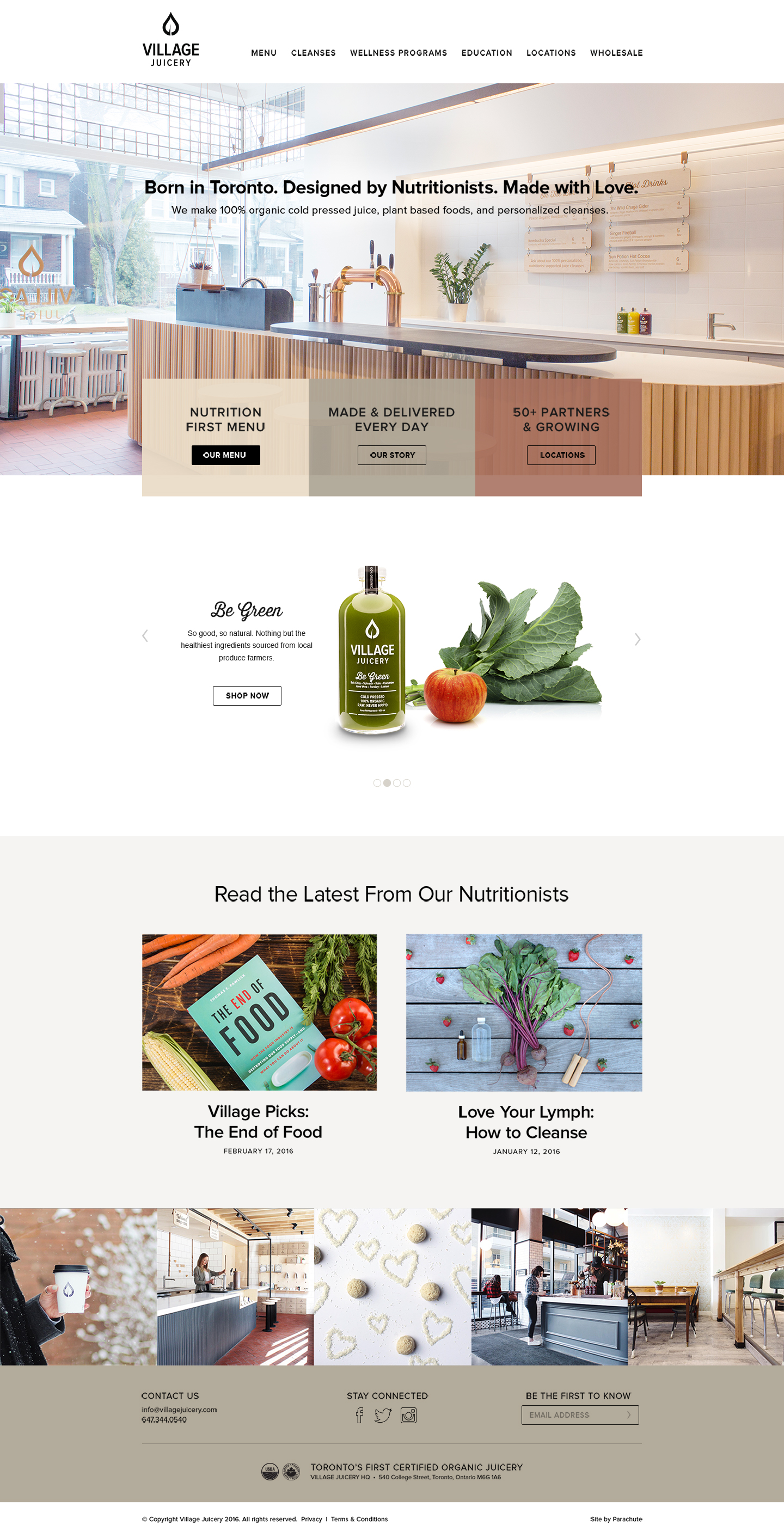 A Brand New Logo Design as the First Ingredient
Our approach to web design for startups is simple and straightforward. Work with the logo design is often the starting point in the development of the visual identity, as it will serve as the cornerstone for the developing brand and everything that will follow, whether it be the website design, packaging, or signage.
In this particular project we knew that we were dealing with an aggressive, but reasonable three-month timeline in order to go from initial strategy to official launch. In order to have all the different design components we were tasked with creating neatly polished and ready for the initial launch, and to also ensure we were able to share the individual brand materials with other design professionals working on the interior layout of the flagship store and distribution chain, we needed to take a staggered approach to such a large undertaking once the logo design was completed.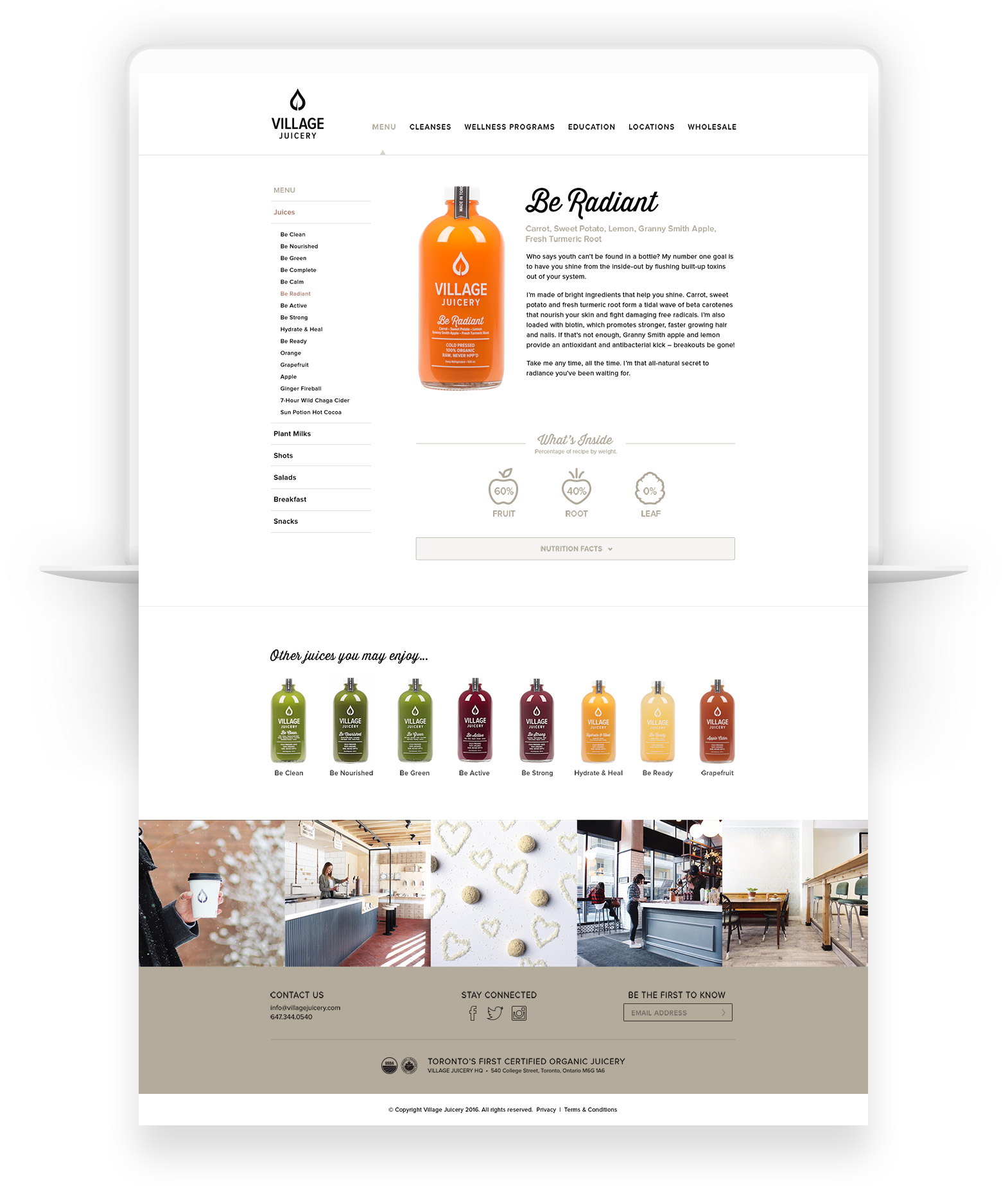 Through our discovery and brand strategy exercise with Village Juicery, we quickly created and refined the vision and key messaging for the new brand. From this, we developed the new logo design that would eventually fuel the website design, bottle design, and other major Village Juicery marketing materials to follow.
Working together with Village Juicery and their interior design firm, we collectively moved forward with a unified brand design. We established a central colour palette, typographic style, and mood that would be applied both to our work on the website and packaging, as well as the flagship and subsequent store interiors, helping to marry all elements and customer experiences associated with the brand under the same umbrella.