Website design for the Ontario Government with emphasis on performance and strict accessibility compliance.
Unlike web design for business-to-business or other industries, website design for government agencies is often rather straight forward and let's be honest – boring. However, after meeting with ELTO initially, we found that this project offered a unique opportunity to take a high traffic government website and breathe creative life into it. Given how rare this circumstance is, we jumped at the chance.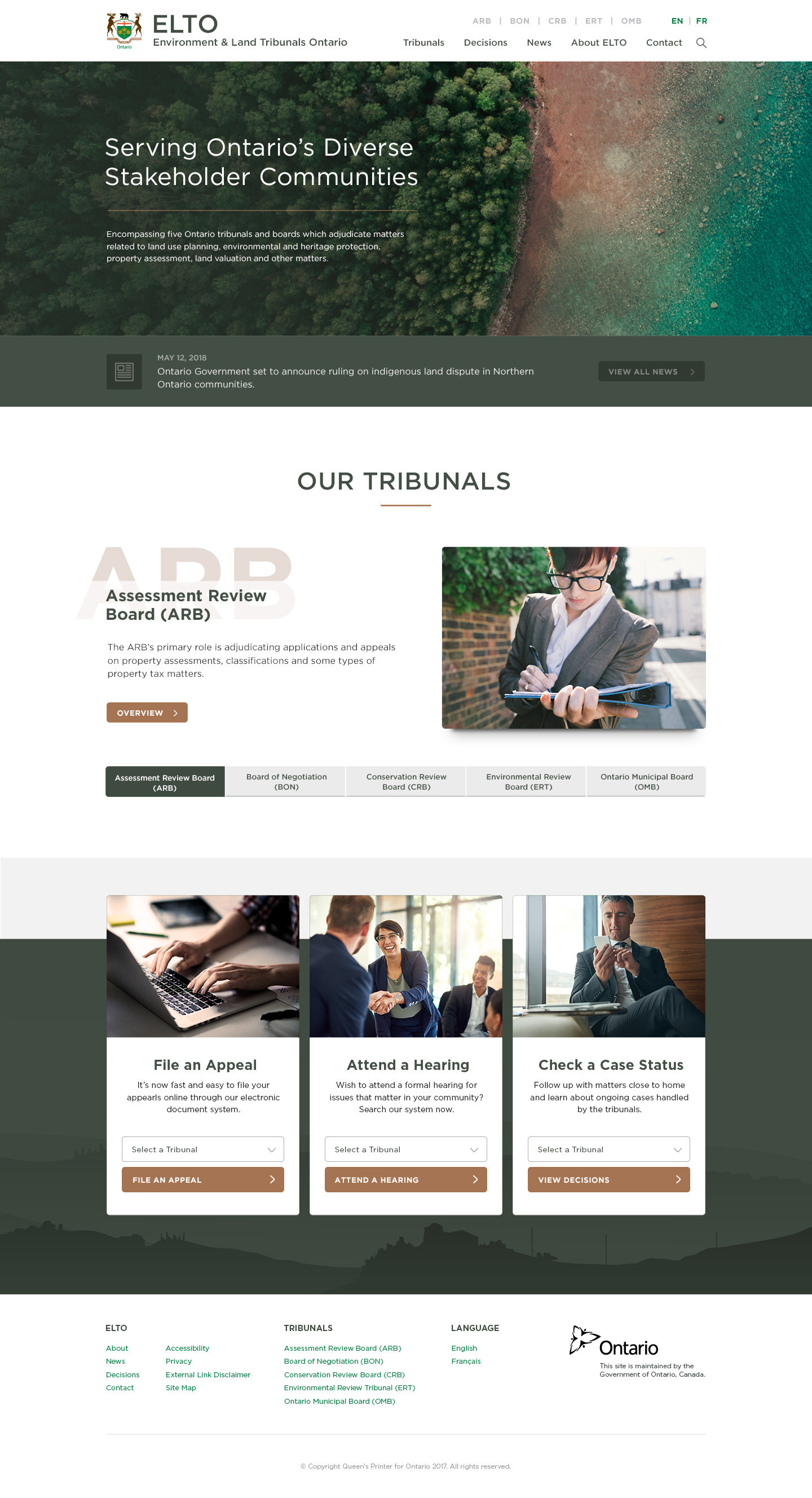 Website Design Goals
Responsive design – perhaps the most important web design goal for the new ELTO website was to offer a fully responsive content experience to users seeking to engage with the government agency. Through our initial research, we found this to also be unique in the sector as many government-managed websites tend to stay behind the contemporary trend to play it safe.
Multi-language, multi-site WordPress website development – as a government agency, ELTO is required to offer all information in both English and French. Rather than manage each language independently, we elected to develop the new website as a WordPress multi-site to allow easy management of both languages through a single WordPress installation.
Strict accessibility compliance – WCAG 2.0 AA and AODA compliance were absolute necessities for government operated public facing websites. Through our compliance experience and thorough in-house testing, along with ELTO's external support, we were able to meet the grade with relative ease.
Speed and performance – The ELTO website required exceptional speed and performance enhancements to ensure that all users, specifically those in rural and low bandwidth scenarios had complete access to the website at all times. In addition to our website design and development considerations, the employment of a managed web host and content delivery network helped to achieve a consistent rate of high performance.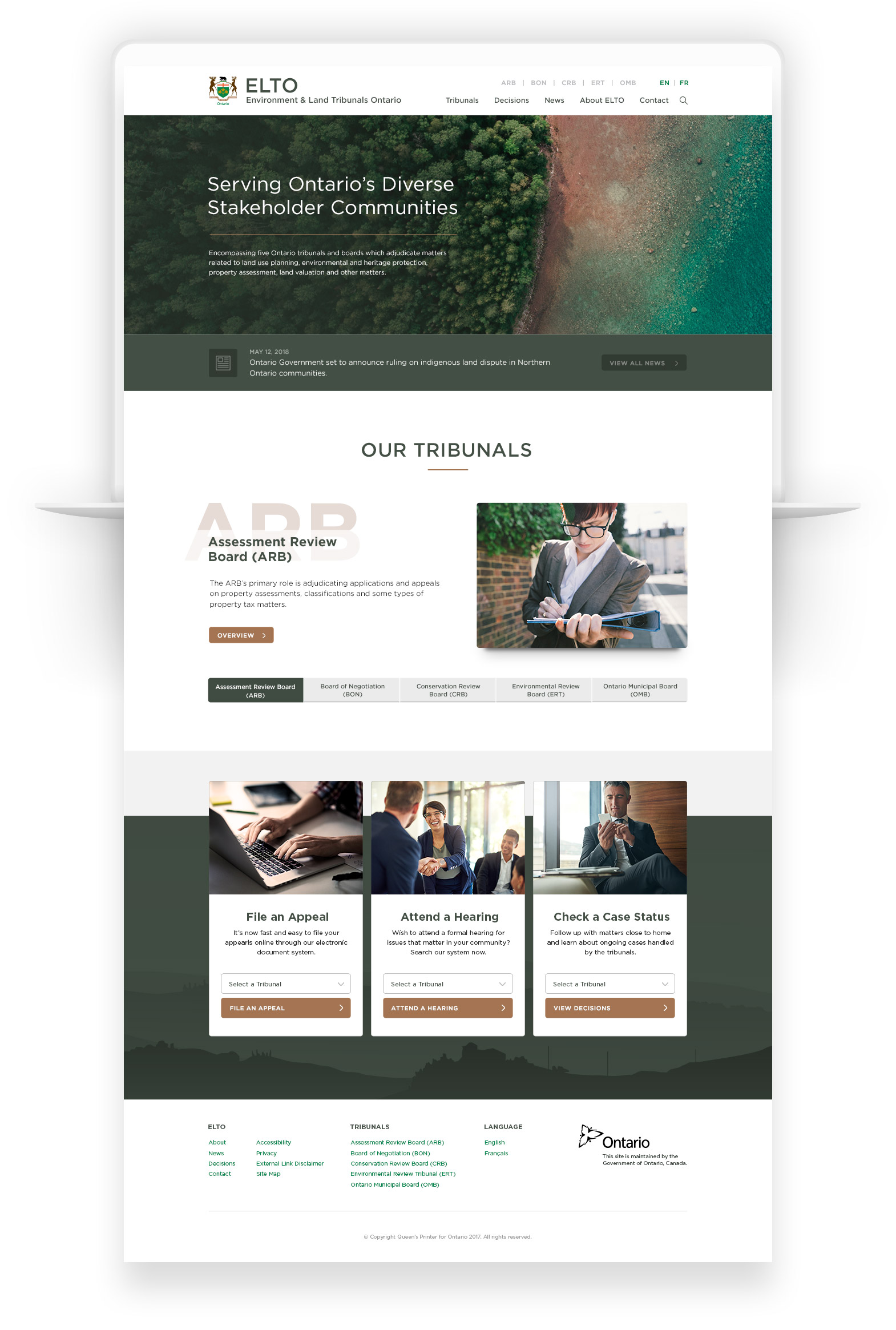 Strategy and Research
To begin our website strategy and research, we often download and analyse our clients' Google Analytics to identify what is currently working well on the website, what areas are in need of improvement and what information users access most on a day-to-day basis. From this data, we begin to form a website design plan that serves as a guide throughout the creative and development phases of the project for both our team and our clients.
However, in this case, the website analytics data was not available to our Toronto website design team. Relying on our years of experience planning, designing and building professional websites, we developed a web design strategy to move forward without hard user data.
Through our industry web standards analysis, we discovered that virtually no other agency had broken free from the expected government agency templated design approach to offer a truly engaging and responsive experience. We then set our focus on creating what may be the first website of its kind in the government sector.