A Step-by-Step Guide to Creating Accessible Websites
The Accessibility for Ontarians with Disabilities Act (AODA) applies to private businesses, non-profit organizations, and any qualifying public websites within the province of Ontario. Keeping up to date with AODA compliance and the internationally accepted standard of WCAG 2.0 Level AA can seem daunting for businesses, but it doesn't have to be.
Ontario law has established AODA to improve accessibility for all by defining a list of requirements for website owners and designers to ensure their websites use clear and simple language and intuitive user interface components for screen reader users and other visitors with disabilities.
Introducing the correct standards with web content posted to your website is essential. To help you achieve this, we've created a complete AODA compliance checklist for any public sector organization to follow and make sure they comply with the guide for web accessibility developed by Government of Ontario.
Understanding The Accessibility For Ontarians With Disabilities Act
Before getting into our AODA compliance checklist, let's quickly cover what the AODA is.
The Accessibility for Ontarians with Disabilities Act (AODA) aims to break down any barriers that people with disabilities may have in accessing information online. The disabilities act includes a variety of accessibility standards to ensure equal web accessibility for everyone. Learn more about the need to create an accessible website in our Guide to AODA Compliance in Ontario.
Private and public sector organizations in Ontario need to remain AODA compliant as of January 2021. Leading up to this deadline we saw a slew of significantly refreshed websites deployed to ensure Ontario businesses were AODA compliant. This is a legal requirement in Ontario, but maintaining accessibility compliance is also important for any business website to ensure that everyone has equal access to information, audio files and digital experiences whether or not they have any physical disabilities.
In today's world, so much of our daily lives are online, which is why website accessibility shouldn't exclude anyone that requires assistive technologies or enhanced content structure to aid with visual impairments. Online content should be available to and accessible for everyone and establishing a set of guidelines and principles to make all websites accessible is the foundation of this movement.
Accessibility Compliance Report Requirements
Under the AODA, qualifying Ontario organizations need to submit an accessibility compliance report. The purpose of a compliance report is to show the government and the public that your organization is meeting the correct AODA Level AA compliance standards.
Small and large public sector organizations need to complete a compliance report once every two years. Any private businesses or nonprofits with over 50 employees must complete an AODA compliance report every three years.
To do this, organizations need to fill out the accessibility compliance report on the official Ontario Government website. When an organization submits its AODA compliance report, it needs to make this report available to the public.
AODA directors review all reports and ensure all of the details are correct. These directors check to see whether a website meets all of the correct AODA standards. It's essential that organizations understand all of these accessibility requirements before submitting the report.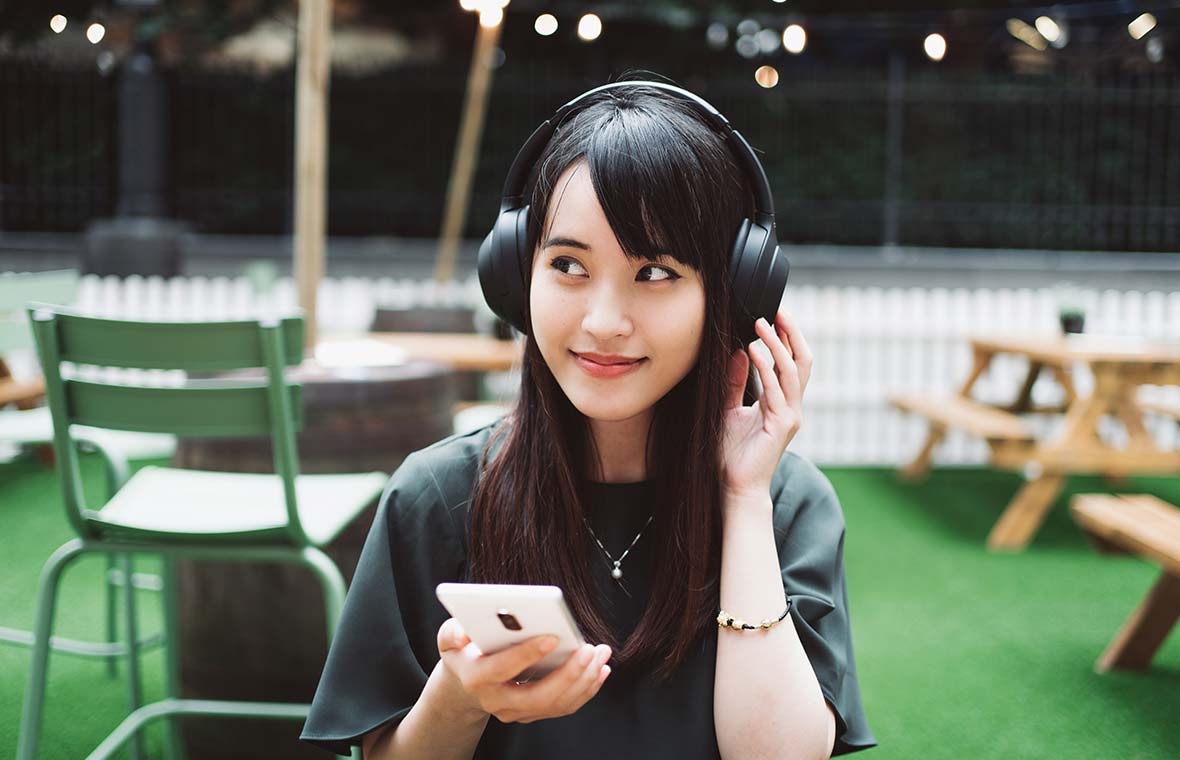 Web Content Accessibility Guidelines: Complete AODA Compliance Checklist
To be AODA compliant, you need to ensure your website provides complete accessibility for Ontarians with disabilities.
So, to help you get a better idea of what accessibility standards your web content needs to meet, we've compiled a complete AODA checklist below. This will help you meet the Level AA accessibility standards and pass an AODA compliance test.
Organizations can find more resources and details of the accessibility requirements on the official Ontario Government website here.
Text Alternatives For Non-Text Content
Any kind of non-text content on a web page, such as video, images, or audio recordings, needs to be accessible for those who cannot access this kind of content. For example, people with a hearing impairment should still be able to access valuable information shared on a podcast.
To meet this AODA compliance standard, ensure your non-text content offers a text alternative or "alt text". This could include:
screen readers that display video captions
having written transcriptions for audio content
and offering text descriptions of visual resources
Control Over Time-Based Media
Any kind of pre-recorded time-based media on Ontario websites needs to be able to provide users with control. When we say time-based media, we're referring to things like videos and audio clips. Accessible websites let the user pause, rewind, fast forward, and play this media.
This makes websites and web content more accessible by giving the user control. Those with certain disabilities may require a longer period of time to consume video content. If a video plays too fast and you can't stop it, this makes it inaccessible to many.
Video And Audio Features For All Content
Ontario's accessibility laws require all website content to offer options for visual and audio features. This means any written text should have audio descriptions, or video alternatives, available. Again, if a user cannot consume content in one form, then this content needs to be available in other accessible formats.
Not only this, but public websites and web content need to be presented in a simple manner. AODA website compliance exists so that everyone can understand online information to improve web accessibility. If a website is overly confusing to navigate or view, it will have a poor level of digital accessibility and people will struggle to use it because it won't be fully accessible.
All Web Content Must Be Clearly Understandable
To achieve website compliance, all of the web content that you publish needs to be understandable without having to rely on color or design, including link text for external and internal links.
Some people have disabilities that limit their vision and ability to process color. This means web content posted online needs to be clear enough on its own. It should not need additional design elements to support it. Good heading structure is important to improve readability for all users, but AODA standards require the proper use of heading tags, alt text and various other typographic assignments to communicate clear and simple language with assistive technologies.
This area of digital accessibility also applies to audio content. Just like color and design can distract from visual content, so can noise in audio content. For this reason, AODA standards state that any audio content needs to minimize background sound as much as possible. The audio should only focus on the main information.
All Web Content Must Be Keyword Accessible
To improve digital accessibility, organizations must ensure that all of their web pages' content is keyword accessible by search engines and assistive technologies alike. This makes it a lot easier to navigate websites and find relevant content.
With an effective keyword system, web accessibility becomes a lot easier for everyone to navigate. Manual websites without keyword accessibility can pose a real challenge to some visitors using target keywords to aid in their search and consumption of information.
Users Must Have Enough Time to Consume Content
If timed content exists on a website, like a video or a slideshow, then this content needs to be displayed for long enough to give users enough time to read and comprehend the material.
For instance, giving a user only five minutes to read an article may not give everyone enough time to truly understand it. Ensure you provide plenty of time for users to read and comprehend any material you offer them.
Avoid Visuals That Could Cause Seizures
Certain imagery can trigger seizures in some people. This generally includes fast, bright flashing lights. To maintain AODA compliance, organizations need to avoid any kinds of visuals that are known to cause seizures amongst individuals.
If an individual who is prone to such seizures sees this content, they will avoid it. If it is important content, they could be missing out on an opportunity.
Self Explanatory Links, Menus, And Titles
To maintain website compliance, all navigational elements on a web page need to be easy to understand. They must offer a clear purpose to the reader. Wherever there is a link, a menu, or a title, anyone should be able to understand exactly why it's there and where it leads. This makes website navigation easy.
If websites are confusing to navigate and understand, they won't provide complete accessibility for Ontarians. So, go to your website and check each of these navigational elements. If it's not completely clear what their purpose is, reword the clickable element.
Enlarged Text Option
This is an important part of AODA website compliance for anyone with visual impairment. All websites need to offer the option for large print text for easy readability. Wherever there is text on a website, an alternate format should be available to help those who can't see the smaller text.
By offering enlarged text options, as well as screen readers to provide audio playback of the text, people with disabilities will be able to access the information on the website.
Web Pages Must Be Clear And Predictable
In order to meet accessibility standards for the Ontarians with Disabilities Act, all content needs to be easy to understand. Whenever a user is on a website, they should be able to know exactly what each page is about and what they can expect from the different pages.
The web content accessibility guidelines state that all web pages and related technologies must be predictable and clearly state their purpose. For example, if you're looking for the organization's business number, it should be clear where to find this on their website.
Available Support And Assistance
The web content accessibility guidelines also clearly state that effective support and assistance must be available to help or correct any mistakes or errors. To maintain AODA website compliance, you need to be able to adapt and improve your website as required.
You may have achieved AODA website compliance, only to later discover a new accessibility issue present on other pages of your site. Having readily-available support will help you eliminate these issues and maintain compliance.
Input Assistance And Error Indication
Proper input assistance forms another one of AODA's accessibility policies. The idea behind this is that everyone makes mistakes, and it's only too common for website users to leave an error when inputting information on your site. However, people with disabilities may have a harder time detecting these errors.
AODA requirements state that error indication methods need to be clearly visible to all users. This will help reduce the number of serious or irreversible errors that are made. Error indication methods should be obvious to anyone with a limited field of view, limited color perception, or anyone using assistive technology.
Maximize Compatibility
The disabilities act states that websites need to maximize compatibility with any current or future user agents, including assistive technology (AT). Technologies change very quickly, so it's important that your web content follows conventions to remain compatible with APIs. This makes it easier for different AT solutions to work with your website as this technology develops.
To achieve AODA website compliance here, make sure that anything published on your website doesn't include anything that could make AT break or circumvent – such as poorly formed or unconventional markup or code. You also need to expose information in your content in standard ways so that AT can easily recognize and interact with it.
Offer Adaptable Content
According to the Accessibility for Ontarians with Disabilities Act, when you create website content, it needs to be able to be presented in different ways without losing its information or structure. For example, you should be able to display the content in a simpler layout while still offering all of the same critical information.
The aim of this accessibility standard is to ensure that organizations offer information in a form that can be perceived by everyone. For example, this could be information that is spoken aloud or presented in a simplified visual layout.
If all information offered on a website is available in a way that can be read by software, then this information can be presented in different ways – such as visually, audibly, or tactilely. If this information is embedded in a format that assistive technology cannot recognize, then it can't be rendered in other formats for the user.
Make sure that all information communication supports alternative formats.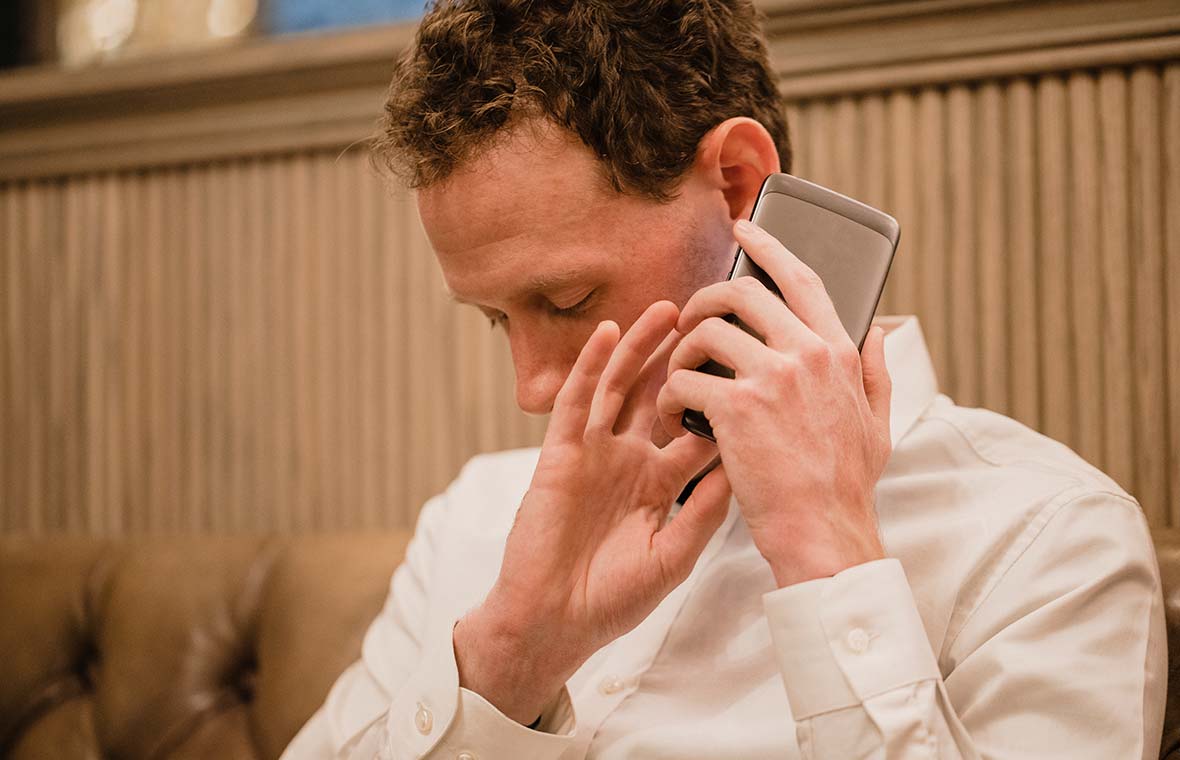 What If You Can't Comply?
If your organization doesn't comply with the standards set by the Government of Ontario and the World Wide Web Consortium, then your organization will be liable for financial penalties. However, before you start seeking legal advice, there are occasions where not being able to comply within the reporting deadline can be accepted.
Sometimes, it's not possible to meet the WCAG 2.0 level regulations if you used tools and software to develop your site that predate the WCAG 2.0 level standards.
Older websites can update their products to support accessibility. However, it may not always be possible to publish content in a specific format that meets the accessibility directorate requirements.
If this is the case, your organization must be able to explain why the information is unconvertible. In addition, you need to provide a summary of the unconvertible content to the user and legal authority governing your Canadian province.
Make Sure Your Website Complies With AODA
At Parachute Design, we incorporate all of the necessary regulations and best practices into our web development services. We know how to work with the latest WCAG standards to help organizations stay compliant with the many AODA regulations while creating a beautifully unique website design.
If your website needs a refresh to improve compliance get in touch with us today. We can help all organizations and non-profits in Ontario achieve the AODA compliance standards in line with the Ontario government and World Wide Web Consortium (WCAG 2.0). This is essential to keep all of your online resources up to snuff and provide equal access to your products and services.