A bold new contest website for one of the world's most popular whiskeys.
Glenmorangie aimed to make a splash this summer with a vibrant new brand to add to their famous product line. X by Glenmorangie was created to appeal to a new audience without interfering with the average scotch enthusiast. Unlike most single malts, X by Glenmorangie is designed for mixing to appeal to a younger and more feminine crowd at the summer patio season opens. The contest website is bold, vibrant and offers cheeky messaging to set the tone and introduce the brand new whiskey to the masses.

The contest site is short and sweet, getting straight to the point. After passing the age gate, the landing page offers a brief introduction to Glenmorangie and the new X brand. Users are then enticed with delicious images of ingredients that can be mixed into some of the most popular cocktails, ranging from fresh fruit to citrus rinds.
This all sets the stage for the Mixology 101 teaser that showcases stunning imagery, ingredient lists and recipes for this summer's most refreshing highball cocktails made with X by Glenmorangie. Users can explore the recipes at their leisure and are then introduced to the influencer video contest and upcoming Glenmorangie events across Canada.

As the summer tour rolls across Canada and the new brand is available in stores from coast to coast participating provinces are added to the contest site to direct traffic to liquor stores and various locations that Glenmorangie is sold.
Events taking place in each province are unveiled to build interest and social awareness of the new whiskey as it launches in each respective region.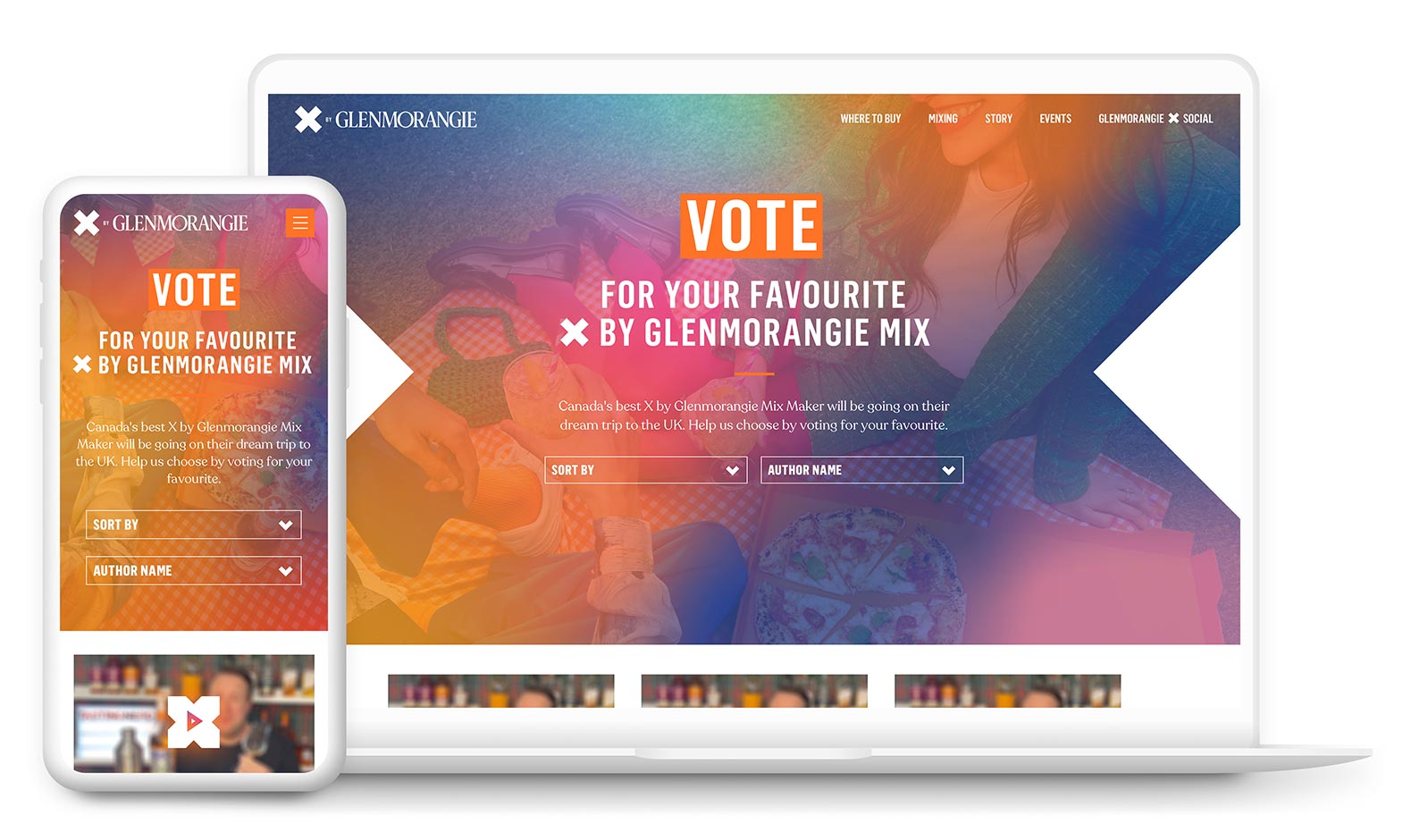 New influencer videos are regularly added to the video gallery showcasing new and exciting cocktail recipes, while launch event entries and mixology video votes are registered in an onboard database in real-time and connected with the marketing team's CRM platform to monitor the success of the product launch.